Our Groups & Tour Guides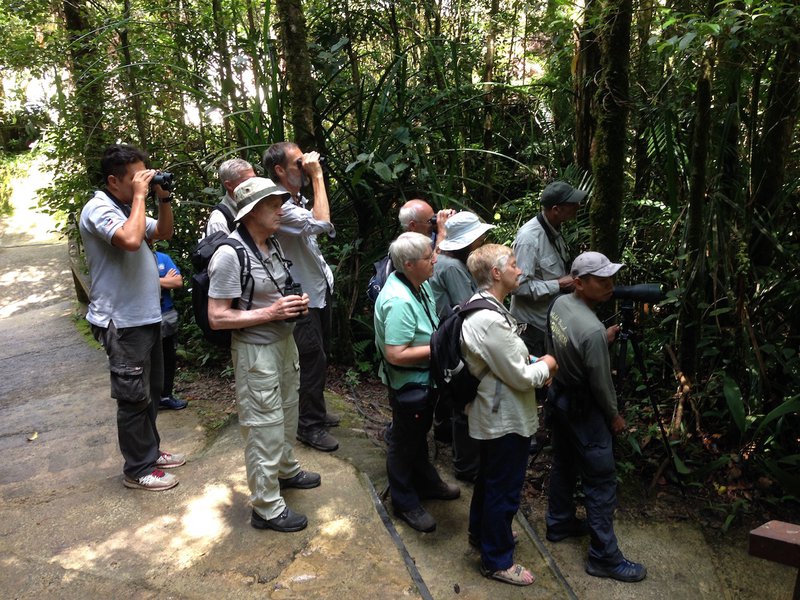 SMALL GROUPS
When some tour operators mention 'small group sizes' for their trips, very often they mean 15-25 people. That is not the case with Limosa - all our groups are genuinely small in size.
By their very nature, birding tours are best enjoyed in a small group. You tell us that you really like Limosa's smaller group sizes, with all the benefits this brings. For 2022 and beyond, you'll find all of our trips are limited to maximum group sizes of between 6 and 12 participants (except on our cruises, although even here we always aim to ensure an appropriate client:guide ratio). The maximum group size is clearly stated for every Limosa tour.
AND you will especially like the fact that at least one guide from the regular Limosa Team accompanies every Limosa trip. When making comparisons, it is worth noting that other holidays that cost less often run with a local guide only. On a Limosa holiday, guides may be either one or two from the regular Limosa Team, or one Limosa guide working alongside an expert local guide or regional specialist. The number of guides is clearly shown for all our tours.
LIKE-MINDED TRAVELLERS
Our groups include people of all ages and from all walks of life. Some are single people travelling alone, some travel as couples, others may come with a small group of friends.
You don't need to be an experienced birdwatcher to enjoy a Limosa holiday. All sorts of people travel with us from beginner to expert. All you need to enjoy our tours is a love of birds and the natural world, a desire to travel and, of course, your binoculars!
Age is no barrier but please note that all of our tours are moderately active and all do involve walking, sometimes 'off piste', so a reasonable level of fitness is required.
For the enjoyment of all, we operate a NO SMOKING policy in the vehicle, at meal times and when otherwise in close company of other members of the group. Note that an increasing number of countries also strictly prohibit smoking in public places.
FRIENDLY, EXPERT LEADERS
All Limosa guides are expert birders and naturalists, with many years service and a wealth of field experience behind them. You will find them enthusiastic, professional and approachable, eager to share their knowledge and imbued with Limosa's trademark fun, friendly and easy-going style.
For more information see our Leader bios and mugshots on the Leaders page of this website.