Flights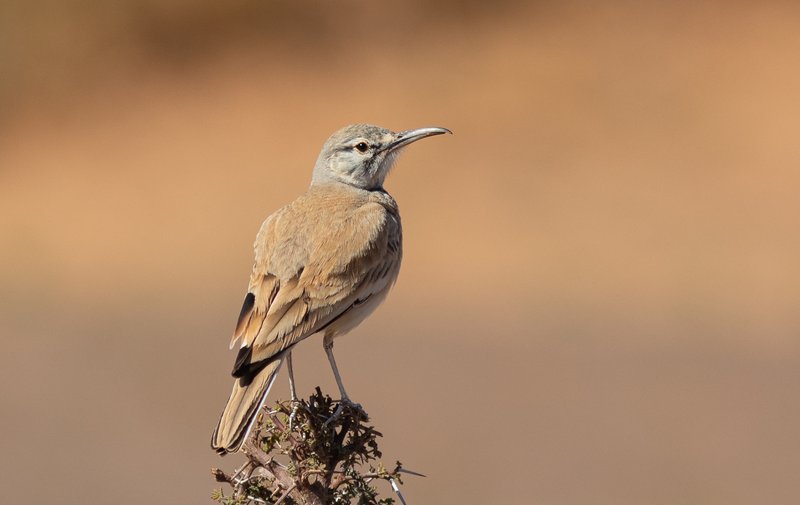 Greater Hoopoe-Lark is one of a number of speciality larks we can expect to see on our holiday to Morocco © Fernando Enrique Navarrete
Despite the end of many pandemic restrictions, it is still proving extremely difficult to predict future flight prices and schedules. As a result, we have taken the decision to continue to price our holidays as excluding international flights.
To keep the process as simple as possible, we are working very closely with a dedicated agent at Travel Counsellors, Sacha Barbato, who is essentially now our "in house" flight consultant.
Sacha is a highly experienced independent ATOL bonded travel agent, and his contact details are as follows: sacha.barbato@travelcounsellors.com and 01603 360099
He will be able to advise you which flights we are recommending for each holiday and will be able to book these for you, however, it is extremely important to only book your flights once the tour is a confirmed departure.
Our plan remains to use scheduled flights with airlines such as British Airways as much as possible, although, very occasionally, we may recommend a charter flights or 'no frills' airlines, but usually only where these offer either the best schedule or only service to that destination.
We believe another advantage of continuing this policy is that those of our clients who live closer to some of the larger regional airports can potentially fly from there rather than having to come to London, so whilst the decision to exclude flights has largely been forced upon us by the pandemic, we believe it does have some benefits to our clients.
Most airlines now issue e-tickets (rather than old-fashioned paper tickets). One advantage of these is that they should be impossible to lose!
An increasing number of airlines now exclude the cost of in-flight meals and refreshments from their ticket price, particularly on short-haul flights. Therefore please assume that these are always excluded from the Limosa tour cost. Most long-haul flight tickets do still include meals and/or refreshments, and where available information about the in-flight meal plan will either be stated on your flight ticket or may be reviewed via the 'Manage Booking' tab on the airline's own website.
In most cases our leader (or leaders) will fly out on our recommended flight with the group. However, please note that some of our leaders may be based in the destination country or may have travelled out there in advance of the group, so they may not always accompany participants on the group flights.


IMPORTANT!
Participants should be aware that flight tickets will normally need to be paid in full at time of booking, and that these are often non-refundable. Thus if you are booking your own flights which are not the ones we are recommending you must contact us first for written confirmation of the exact details of the tour that your own flights must comply with. You must also ensure that the holiday is a confirmed departure before you book your flights.
If you do choose to do this please remember to satisfy yourself regarding the suitability of ticket cancellation and amendment terms should unexpected changes or enforced cancellation of the tour be necessary due to events beyond our control.

.