About
Four decades of Guided Birdwatching and Wildlife Tours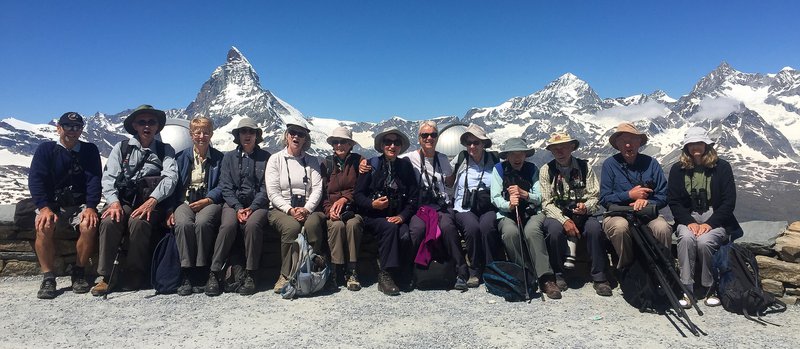 Founded in 1985, and with four decades of experience in the field, Limosa is proud to be recognised as one of the world's leading specialist operators of birding and wildlife tours.
Our varied annual programme is selected from a repertoire of more than 200 of the very best in birding and wildlife trips. Meticulously planned, professionally led and with prices that are genuinely all-inclusive, Limosa offers something for everyone: from short breaks in Europe through to a comprehensive selection of longer holidays to some of the world's most beautiful wild places.
From our behind the scenes paperwork and planning to our website, newsletters and Tour Info Packs, all reflect the same high standards and quality of service.
We look upon all of our guests as friends and take great pride both in our high level of repeat business and the fact that so many new customers come to us by personal recommendation. On almost any Limosa tour there is likely to be someone for whom this is their first trip, whilst others in the party may have taken 20 or more holidays with us and the current record is now more than 90 Limosa trips!
Whether you are a beginner new to birding or an 'old hand' with bags of experience, our all-inclusive, small group tours are all about having fun whilst seeing lots of great birds. Travel with us and share our passion for birds and birdwatching the world over.


Top Reasons to Travel with Limosa ...
The best guides ~ experienced, professional, enthusiastic, friendly and fun
Small group camaraderie ~ limits of between 6-10 participants on most tours
Ideal for everyone ~ with as much help and individual attention as you need
Carefully planned itineraries ~ good food, comfortable lodgings and great birding!
38 years experience ~ specialising in birdwatching and wildlife tours
High level of repeat custom ~ hundreds of personal recommendations
All-inclusive holidays ~ absolutely NO hidden extras
Discounts ~ don't miss our Early Booking Discounts
Supporting conservation ~ through sponsorship, donation and action