Morocco
High Atlas, Sahara and Agadir
An 11-day birdwatching tour to the coast, deserts and mountains of Southern Morocco
Limosa's improved itinerary exploring southern Morocco combines the best birding in North Africa with time to explore the deserts and mountains of the south along with the coast around Agadir.
Visiting these diverse and spectacular habitats gives us the opportunity to look for a fantastic range of species and the bird list reads like a veritable 'Who's Who' of sought-after Western Palearctic specialties with Northern Bald Ibis, Cream-coloured Courser, Crowned, Black-bellied and Spotted Sandgrouse, Pharaoh Eagle Owl, Egyptian Nightjar, Blue-cheeked Bee-eater, Levaillant's Woodpecker and Maghreb Magpie amongst the possibilities.
We also hope to see up to ten species of larks and eight wheatears, Moussier's Redstart, Tristram's and African Desert Warblers, Fulvous Babbler, African Crimson-winged Finch, Trumpeter Finch and Desert Sparrow, whilst also enjoying the spectacle of the northern migration as birds head up into Europe.
Wed 13th March 2024
Sat 23rd March 2024
Tour Cost: 11 Days from £2495 excluding flights
What's Included?
Limosa Tour Leader
10 nights' accommodation in Morocco
All main meals (with drinking water provided)
Local travel by minibus
4WD vehicles at Merzouga (2 days)
All excursions, entry fees, local guides, tour-based tips (drivers, guides etc) and taxes
Limosa checklist of birds
Cost Excludes
International flights, insurance, drinks, airport meals/snacks, in-flight meals and other items of a personal nature.
Notes
The Land Only Tour Cost is the amount you will pay Limosa.
Despite the end of many pandemic restrictions, it is still proving extremely difficult to predict future flight prices and schedules. As a result, we have taken the decision to continue to price our holidays as excluding international flights.
To keep the process as simple as possible, we are working very closely with a dedicated agent at Travel Counsellors, Sacha Barbato, who is essentially now our "in house" flight consultant.
Sacha is a highly experienced independent ATOL bonded travel agent, and his contact details are as follows: sacha.barbato@travelcounsellors.com and 01603 360099
He will be able to advise you which flights we are recommending for each holiday and will be able to book these for you.
This will also sometimes give you the option to travel from a regional airport if you prefer.
Tour Highlights
Enjoy the best birding in North Africa
Two days of excursions by 4WD vehicles into the Sahara for desert birds at Merzouga
Look for Northern Bald Ibis, Egyptian Nightjar and Desert Sparrow plus a host of other Moroccan specialities
Migration in full flow plus up to a dozen raptors, ten larks, eight wheatears and twenty warblers
Incredible and varied landscapes from the snowy peaks of the Atlas mountains to the towering sand dunes of the Sahara desert
Small group with a maximum of just 10 participants
Expertly led by Limosa's Fernando Navarrete, an expert on Morocco's birds
Outline Itinerary
Fly to Marrakech. Night Ourika

High Atlas Mountains around Oukaimeden (2500-3000m / 8200-9800ft). Night Ourika

We cross the Tizi n'Tichka pass and head east to Boumalne Dades (2 nights)

Tagdilt track, Imiter and Gorges de Dadès

We continue east for the first of a three-night stay on the edge of the Sahara Desert. Night Merzouga

4WD desert excursions looking for Egyptian Nightjar, African Desert Warbler and Desert Sparrow. Merzouga (2 nights)

Heading west. Night Ouarzazate

From Mansour Lake, up and over the Atlas Mountains. Drive to Agadir (2 nights)

Explore the coast at Tamri and visit Oued Massa.

Explore Oued Massa. Evening flight to UK from Agadir
Overview
Itinerary
Trip Info
Trip Reports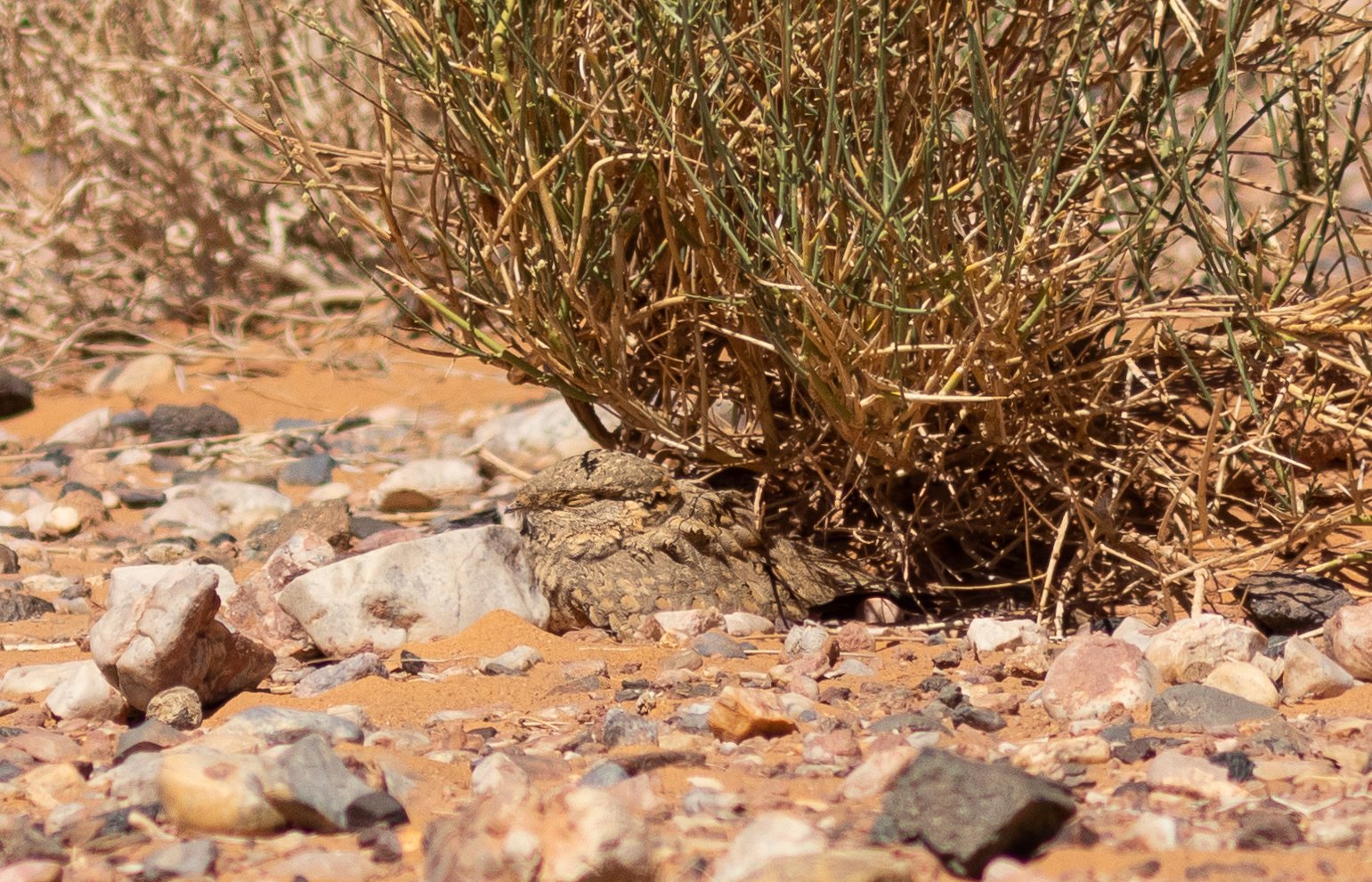 Magnificent in any season, the Atlas Mountains and desert regions of Morocco boast the richest birdlife in North Africa. Set against an ever-changing backcloth of spectacular scenery, our spring tour finds this beautiful and incredibly varied country at its best. The northward rush of migration through the desert oases and mountain passes is in full flow, and this is also the optimum time to seek out Morocco's long list of outstanding breeding birds from Pharaoh Eagle Owl, Egyptian Nightjar and Blue-cheeked Bee-eater to Thick-billed and Greater Hoopoe-Larks, Desert Sparrow and African Desert Warbler. The list of specialities seems almost endless!
While Morocco is a big country, our itinerary concentrates on the south thereby cutting down significantly on the amount of time spent travelling. We also spend two days in the desert, which is always a highlight, to allow longer enjoying the unique and fascinating birdlife of this very special place.
Arriving in Marrakech, we start our birding in the mountains with the exciting prospects of Atlas Horned Lark, Atlas (Seebohm's) Wheatear and African Crimson-winged Finch as we ascend to more than 2500m (8000ft) in the snow-capped mountains of the Atlas range. In the forests on the approach road, we shall look for Levaillant's Woodpecker, plus Barbary Partridge, Moussier's Redstart and African Chaffinch amongst many specialities that are endemic to Northwest Africa.
Descending to the oasis town of Ouarzazate, we then swing east to Boumalne Dades for our first real taste of desert birding. Larks abound on the stony hamada at Tagdilt, where we shall be especially keen to find Temminck's Horned and Thick-billed Larks, alongside Cream-coloured Courser, a variety of sandgrouse and Desert Wheatear.
Continuing east, we check out sites for Streaked Scrub Warbler, Maghreb Lark and Fulvous Babbler, before heading deeper into the desert to enjoy an extended three-night stay at an excellent hotel in Merzouga, on the fringes of the mighty Sahara.
Over the next two days, we shall make exciting excursions by 4WD vehicle that will carry us around the flowing skirts of the huge red dunes of Erg Chebbi. Assisted by our local guides, we shall visit the current hotspots amidst this spectacular but shifting landscape in our quest for African Desert Warbler, Brown-necked Raven and the rare and rapidly declining Desert Sparrow.
Egyptian Nightjars also breed here and, although not present every year, our last ten tours have all been lucky! We also plan to visit some cliffs where the impressive Pharaoh Eagle Owl nests.
Retracing our steps to Ouarzazate, we have a chance to visit El Mansour Reservoir, on the edge of town. At this time of year, and depending on the water levels, the area can be alive with migrants. Wetland species can include Marbled Duck, storks and Collared Pratincole, while parties of Yellow Wagtails and Meadow Pipits often hold Red-throated Pipit. With luck, we may also find Bluethroat and Western Olivaceous Warbler before we shall head for Agadir for two nights.
With its warm, Mediterranean-type climate and fine diversity of habitats, from arid coastal scrub to dramatic mountains, the Agadir region not only attracts good numbers of European migrants but is also home to a fascinating resident bird population that has a distinctly African flavour.
Barbary Partridge, Brown-throated Martin, Moussier's Redstart, Black-crowned Tchagra and the sought-after Northern Bald Ibis are among many specialities we hope to see, while the cheery calls of Common Bulbuls enliven the hotel gardens and Spotless Starlings and House Buntings sing from the rooftops.
Two of Morocco's very best birding spots, the estuaries of the Oued (river) Souss and the Oued Massa, lie within an easy drive of our comfortable Agadir hotel. Shorebirds abound, with herons, Eurasian Spoonbill, Greater Flamingo, waders, gulls and terns being numerous on the Souss, and the likes of Marbled Duck, Black-winged Kite, Laughing Dove and Maghreb Magpie among more exotic species to look for in the Massa valley.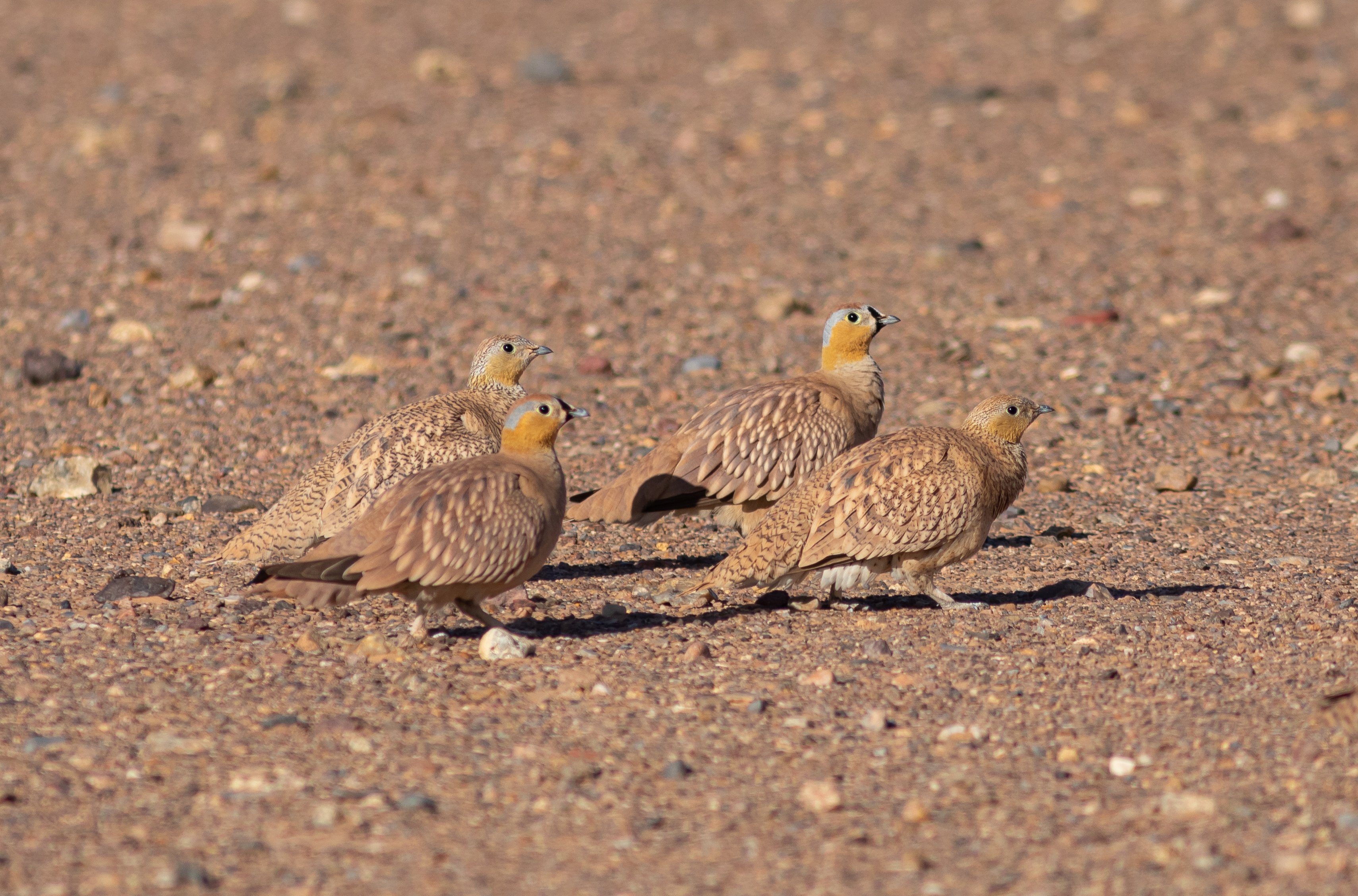 Day 1
MARRAKECH AND ATLAS MOUNTAINS
Our spring birding tour to Morocco begins in Marrakech, where Fernando will be waiting to welcome you. We head directly south, out of town, and climb up into the Atlas Mountains that loom large in the distance to arrive at our first hotel near Ourika, which will be our base for two nights. Situated well away from the hustle and bustle of Marrakech, Ourika is the perfect base from which to explore North Africa's highest mountain range. Night Ourika
Day 2
THE HIGH ATLAS
Our birding reaches a literal high today as we make the short drive up to an altitude of between 2500-3000m (8000-9800ft) in the High Atlas Mountains. If the visibility is clear, the views can be spectacular!
Ringed by ragged snow-capped peaks, the ski-resort of Oukaimeden gives us access to the realm of Red-billed and Alpine Choughs, Atlas Horned Lark, Rock Sparrow and Atlas (Seebohm's) Wheatear, the dapper males with their distinctive black throats.
The chunky Black Wheatear is also possible and, with any luck, we shall come across the splendid African Crimson-winged Finch, another of the region's endemics. This altitudinal species can be relatively easy to find one year and seemingly absent the next, so can never be guaranteed, but we shall check several favoured haunts.
As we head back down for a second night at Ourika, we may find the local Atlas race of White-throated Dipper (minor) in the streams and scan the rocky slopes for shy Barbary Partridges which always seem to scarper just as soon as you find them!
Nearer to our hotel, there is a remnant area of mature pine forest where there are chances for Moussier's Redstart and Levaillant's Woodpecker and the Moroccan form of Short-toed Treecreeper. Gardens and orchards along the valley resound to the songs of Nightingales and Blackcaps in early spring, and we are also likely to encounter 'African' Chaffinches of the green-backed North African race, as well as Hawfinch and possibly the (Atlas) Common Crossbill. Night Ourika
Day 3
HIGH ATLAS TO BOUMALNE
Leaving Ourika, we cross the mighty High Atlas range today via the spectacular Tizi n'Tichka pass, with further opportunities to watch for Levaillant's Woodpecker along the way. In high mixed woodland, we shall look for African Blue Tit and singing Western Subalpine Warblers. Tristram's Warblers love the low maquis-like scrub of the slopes as we rise higher towards the pass and we shall have a good chance to see this super Sylvia, another tricky Northwest African endemic.
Over the pass itself we should see 'North African' Raven and may encounter a migrant Western Black-eared Wheatear or two beside the road. Migrating raptors may be passing overhead and could well include Black Kite and Booted Eagle, harriers and kestrels.
Nearing Ouarzazate, we may make one or two stops to search for larks, including Greater Short-toed, and have our first chances of Trumpeter Finch and White-crowned (Black) Wheatear. With luck, we shall also come across the Maghreb Wheatear which is a recent split from Mourning Wheatear and by far the scarcest and hardest to find of all the Moroccan wheatears.
Continuing east along the Dadès Valley, we pass a string of villages and oases where rose petals are harvested for rose water. The riverbed itself can be interesting and a brief stop might reveal migrant White and Yellow Wagtails, the latter most often of the race iberiae, as well as the striking 'Moroccan' White Wagtail. Waders such as Green and Common Sandpipers also occur here on passage. Night Boumalne Dades
Day 4
TAGDILT TRACK AND GORGES DE DADÈS
We plan to head out early this morning to explore one of Morocco's most productive areas of stony desert or hamada. Situated at an elevation of 1600m (5200ft) and known to birdwatchers as the 'Tagdilt Track', this extensive, high arid plain is home to desert specialists such as Cream-coloured Courser and Black-bellied Sandgrouse. Crowned and Spotted Sandgrouse are scarcer and more elusive, but we sometimes see them here.
We plan to be in place to see dawn above the desert and, if it is clear, the distant Atlas Mountains may glow pink as the sun rises. As the light gradually starts to improve, we shall begin to hear the songs of Tagdilt's desert birds. Most of the region's sought-after larks occur including Temminck's (Horned) Lark, Greater Hoopoe-Lark and Thick-billed Lark. Desert Wheatears utter their 'sad Robin' song, and we may even be treated to a Red-rumped Wheatear's rendition of a whistling kettle coming to the boil!
Later, we may head east to walk beside impressive wadi cliffs looking for Lanner Falcons and rare desert dwellers with further chances for Maghreb Wheatear. The spectacular road up into the pink mountains of Gorges du Dadès is another option where Crag Martin, Blue Rock Thrush and Rock Bunting breed and we have another opportunity for the secretive Tristram's Warbler. Night Boumalne Dades
Day 5
TAGDILT TRACK TO MERZOUGA
After paying a second early morning visit to the Tagdilt Track, we set off east towards Goulmima, stopping to look for the elusive and localised Streaked Scrub Warbler with the chance of also finding a flock of chattering Fulvous Babblers. Desert Wheatear and various larks can often be found beside the road with further chances to spot the hefty Thick-billed Lark.
After lunch, we swing south, following the Oued (river) Ziz towards Rissani, where the landscape changes to one of broad wadis and sweeping desert flats. Ancient earth-walled villages and enticing palm-fringed oases dot the route. We shall be keeping a sharp lookout for the exotic Blue-cheeked Bee-eater, a migrant that should be returning here to breed and check the skies for marauding Lanner Falcons.
Our destination is an excellent hotel in the remote desert settlement of Merzouga (south of Erfoud), where we enjoy an extended stay of three nights. Situated at the foot of the towering red sand dunes of Erg Chebbi, the largest and most spectacular dune system in all of Morocco, stands of palm and feathery tamarisks are a magnet to northbound passage migrants in spring. Wryneck, European Bee-eater and Melodious Warbler are among many species we could see making their way north across the Saharan sands. Night Merzouga
Days 6-7
SAHARA DESERT AT MERZOUGA
We have two full days to explore the desert around Merzouga, where our excursions by 4WD vehicles into the plains of the Sahara could well be the highlight of the tour.
Leaving our hotel at dawn, we shall try for Egyptian Nightjar, an extremely scarce species which can be found in the desert around Merzouga. Although we have been lucky on many previous visits, we can't promise to repeat the amazing good fortune of our last five tours, which were all treated to remarkable daylight views of birds roosting on the desert floor!
Maghreb Lark, African Desert Warbler and Brown-necked Raven may all be new to us today. We shall also be hoping to find that most reclusive of desert birds, the handsome and nomadic Desert Sparrow. Sadly, this is now a species in serious decline in Morocco having been ousted from many former haunts by the ever-spreading House Sparrow.
If the desert rains were good during the winter, we shall continue out to an ephemeral lake which (when present) proves irresistible to flocks of transient waterfowl and waders, even Greater Flamingos and Coots, as they wing their way across the Saharan sands. Set against the backdrop of Merzouga's towering red dunes, it makes for a truly remarkable sight!
Sometimes Spotted Sandgrouse come to drink, while the surrounding stony desert may reveal Cream-coloured Courser and Greater Hoopoe-Larks looping the loop in song flight display.
After a thrilling morning in the desert, we return for lunch at the hotel, where those that wish will be able to take a break from birding and later enjoy watching the sun set on Erg Chebbi. If we haven't already been there, we may travel out to some cliffs that have rewarded several of our tours with fine views of two more Saharan specialities: Pharaoh Eagle Owl and Barbary Falcon (although the latter is now regarded as a race of Peregine), as well as Alpine Swift. The low bushes in this area are also a favoured haunt of Crowned and Spotted Sandgrouse.
With 4WD vehicles again at our disposal, our second full day at Merzouga gives us the chance to catch up with anything we may have missed before or to pay a return visit to any wetland areas or wadis in search of migrants. Blue-cheeked Bee-eater, Rufous-tailed Scrub Robin and Western Olivaceous Warbler all pass this way in spring. At Rissani, amongst the pink-flowering tamarisks and palms of the oasis, we may find the smaller 'Saharan' form of Eastern Olivaceous Warbler singing its cyclical song. Two further nights Merzouga
Day 8
MERZOUGA TO OUARZAZATE
We have a fair distance to cover as we travel back west towards the town of Ouarzazate, famed as Morocco's answer to Hollywood. We will pass through varied habitats along the way, perhaps breaking our journey near Jorf, where Blue-cheeked Bee-eaters sometimes nest or investigate a shallow desert wadi for migrant Spectacled and Western Subalpine Warblers.
Raptors and White Storks are also on the move at this time and could well be seen spiralling over hilltops, seeking to gain height as they continue their northward journey to Europe. At Kelaa, we cross a river where 'Moroccan' White Wagtail and Little Ringed Plovers feed.
Birding stops permitting, we shall aim to arrive at Ouarzazate in time to visit El Mansour Reservoir for the last hour or so of the day. Much depends on water levels but, with the light behind us, we shall check the lake for wildfowl that can include Ruddy Shelduck and Marbled Duck, while the shore regularly attracts waders such as Avocet, Redshank and Collared Pratincole.
Migrating Black and White Storks often stop here to rest and refuel and we may find various races of Yellow Wagtail creeping about the vegetation. Any groups of pipits are well worth checking as these may include the handsome Red-throated Pipit with its fine brick-red throat. Night Ouarzazate
Day 9
EL MANSOUR TO AGADIR
A pre-breakfast gathering in the grounds of our hotel might reward us with groups of Night Herons returning to roost or screaming Pallid Swifts over the town. After breakfast, we may take another look at El Mansour Reservoir in the hope of finding some additional species: Spoonbill, Little Stint, Wood and Common Sandpipers, Black-winged Stilt and Gull-billed and Whiskered Terns are all regular here in spring and our recent visits have also produced Osprey and Collared Pratincole.
Little Owls sometimes frequent the roof of a nearby ruin and Squacco Herons can also be seen along the waters' edge, where we shall look for migrants such as Quail and Bluethroat.
Leaving Ouarzazate, we shall head southwest to Agadir stopping at suitable locations to look for birds as we go. Two nights in Agadir.
Days 10-11
LOOKING FOR NORTHERN BALD IBIS, ATLANTIC COAST AT TAMRI AND OUED MASSA
Early risers will relish the chance to check out the environs of the hotel, where 'strangers' such as Spotless Starling, House Bunting, Spanish Sparrow and cheery Common Bulbuls mingle with the likes of Blackcap, Chiffchaff and other more familiar 'British' birds.
Our first stop is likely to be Agadir Kasbah (castle) which is just a short drive from our hotel and where we hope to find the dazzling Moussier's Redstart, the most striking of the region's endemic birds. The wary Barbary Partridge, as well as Black Wheatear, Thekla Lark, 'Desert' Great Grey Shrike and Blue Rock Thrush are all possible and we also have our first opportunity to look for the vocal but elusive Black-crowned Tchagra.
The narrow threads of sand along the Atlantic shore are well worth checking in winter for flocks of Yellow-legged and Audouin's Gulls. On the outskirts of Tamri, we enjoy a tagine lunch and take a walk at the lagoon, where we should find Zitting Cisticola, Spoonbill and Ruddy Shelduck.
Surprises sometimes occur and on our 2019 tour we encountered both Ferruginous and Marbled Ducks plus a gaudy Western Swamphen lurking in the reeds! Barbary Falcon is another interesting possibility at Tamri and if the winds are onshore, we are likely to see Cory's Shearwater and Northern Gannet passing along the coast, with Common Scoter and Arctic Skua also possible.
Our main goal near Tamri, however, will be to find one of the world's rarest and weirdest-looking birds, the Northern Bald Ibis. Once a widespread and numerous species with a range that extended north to the Alps and east into Turkey and the Arabian Peninsula, this enigmatic bird is now highly endangered, and all but confined to this tiny corner of Morocco. The stretch of arid coastline that lies immediately to the north and south of Agadir is its final stronghold, with a population which has latterly increased to about 700 birds.
The following day, we pay a visit to the bird-rich estuary of the Oued (river) Massa, which lies about an hour's drive south of Agadir. This shallow, reed-fringed river is one of Morocco's premier birding spots, combining a mosaic of freshwater habitats protected from the ingress of tidal saltwater by a sandbar thrown up by the Atlantic Ocean.
Periodically (typically, once in around every seven years or so), the sea breaches the sandbar and inundates the river behind, dramatically changing the character of the Massa and with it, the range of birds to be found there. Irrespective of the current state of the wetland, be it fresh, brackish or intensely saline, the Massa River and its environs remain an outstanding spot for birds.
Brown-throated Martins fly bat-like over the baked-mud houses and date palms that are so characteristic of the villages here. 'Desert' Great Grey Shrike, Zitting Cisticola, Cetti's and Sardinian Warblers, and Serin should all be about with Cirl Bunting, Osprey, Marbled Duck, Laughing Dove and the secretive Black-crowned Tchagra also possible closer to the river itself.
With luck, we may spot a flight of Black-bellied Sandgrouse coming to the water's edge to drink and Barbary Partridge and 'Desert' Little Owl frequent the low arid hills that border the northern shore of the river where there are usually one or two white-breasted 'Moroccan' Cormorants.
We will reluctantly head to the airport in the late afternoon of day 11 for our evening flight back to UK where our tour concludes.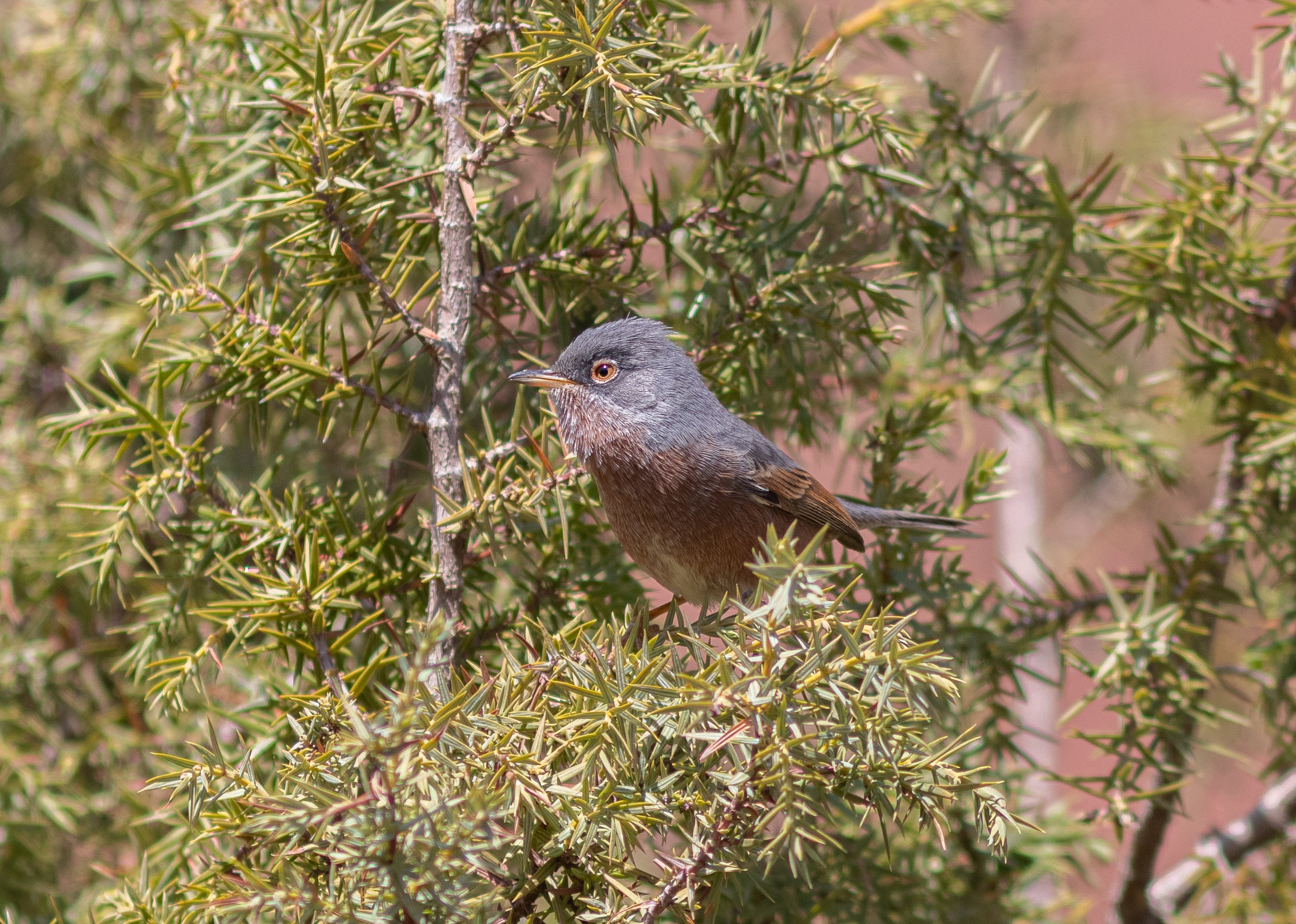 WHAT TO EXPECT
Our spring birding tour to Morocco combines the best birding in North Africa with time to explore the deserts and mountains of the south along with the coast around Agadir.
Morocco is a big country and we must necessarily cover a fair amount of mileage on this tour, however, the longer drives are punctuated with stops for birding, but even when we are travelling you will find the Moroccan scenery is fascinating and constantly changing.
We usually drive to each birding site and take short, gentle walks from the vehicle. There are one or two longer walks, always at an easy pace.
In March, the climate in southern Morocco is typically warm to hot (10-30C/50-86F) and sunny, however, it can sometimes feel surprisingly cool. It can even be cold at night and chilly first thing in the morning on both the high plains (Tagdilt) and in the desert.
Rainfall is generally unusual at this season but not impossible, especially at higher altitudes in the Atlas Mountains, where it can also be cold. In some years, snow may still be lying or even falling!
A good tour for opportunistic bird photography plus many great landscapes.
BIRDS
140-180 species
ACCOMMODATION
Hotels range from a new (and very well reviewed) kasbah in the foothills at Ourika to an excellent contemporary hotel in the desert at Merzouga. Standards vary widely across Morocco, but overall the accommodation is surprisingly good and improving year on year. All rooms have private facilities.
MEALS
All main meals are included in the tour price, commencing with dinner on Day 1 and concluding with lunch on Day 11.
Our evening meals and most breakfasts will be taken at the hotels. Most lunches (and the occasional breakfast) will be picnics, but some will be taken at local restaurants, where the food is good.
WALKING
Easy walking at a gentle pace, but you should be prepared for early starts on this tour to see the best birds and to beat the desert heat. Mostly short walks (c.1-3km) over mainly easy terrain. It can be stony and uneven underfoot in places so we recommend good walking shoes or lightweight 'desert' boots with sturdy, corrugated soles for this tour.
Maximum elevation: we drive up to 2600-3000m (8000-9800ft) at Oukaimeden, where we spend a few hours birding.
TRAVEL
Despite the end of many pandemic restrictions, it is still proving extremely difficult to predict future flight prices and schedules. As a result, we have taken the decision to continue to price our holidays as excluding international flights.
To keep the process as simple as possible, we are working very closely with a dedicated agent at Travel Counsellors, Sacha Barbato, who is essentially now our "in house" flight consultant.
Sacha will be able to advise you which flights we are recommending for each holiday, and he will be able to book these for you.
This will also sometimes give you the option to travel from a regional airport if you prefer.
Ground Transport By minibus or small coach, switching to 4WD vehicles for our two days in the Sahara Desert at Merzouga.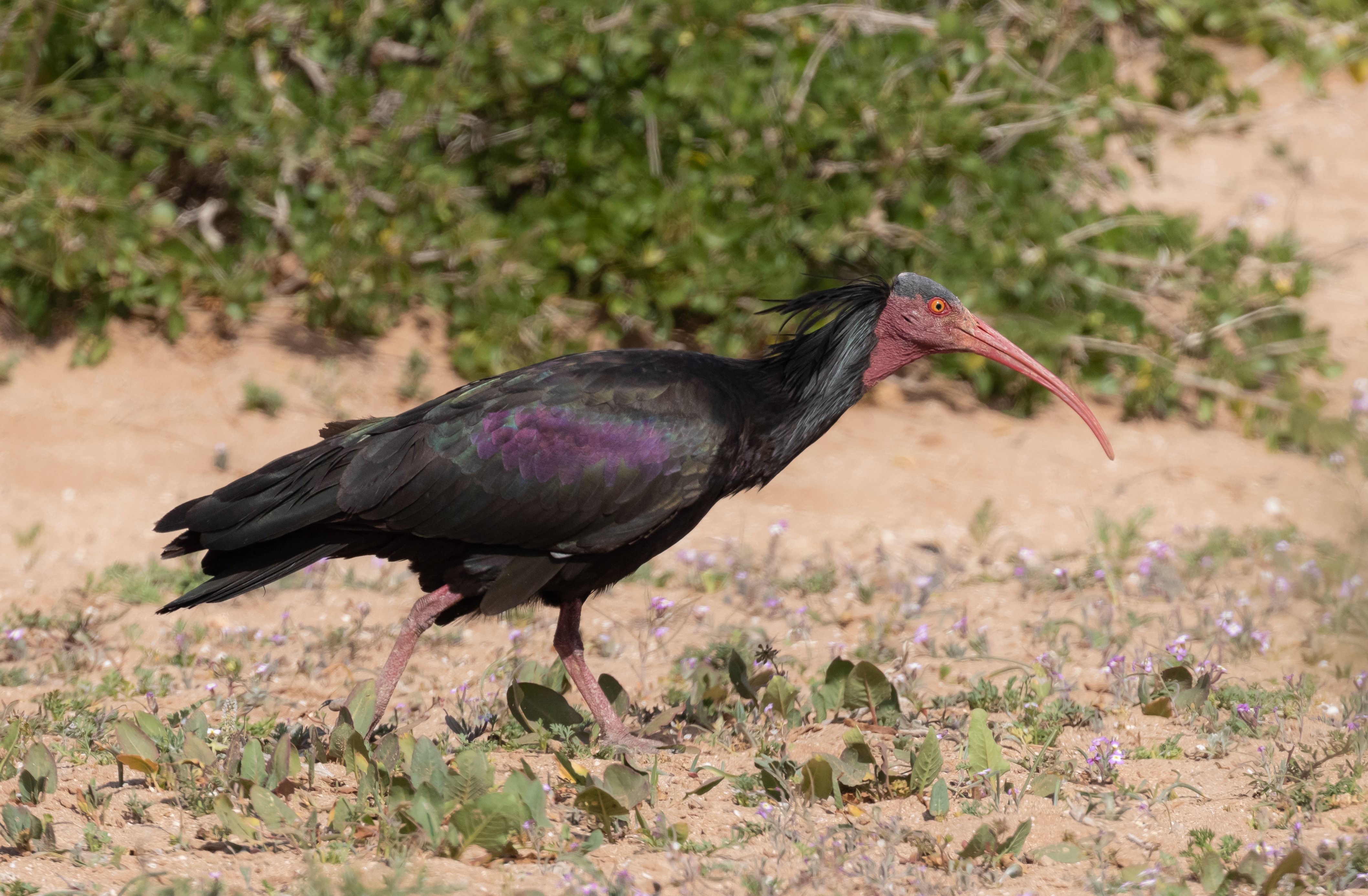 Tour Gallery
View a gallery of images for this tour below, click on an image to view as full size with caption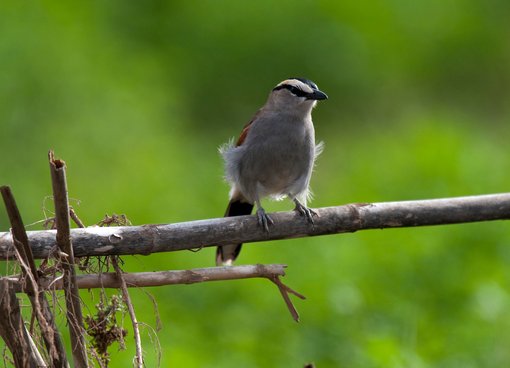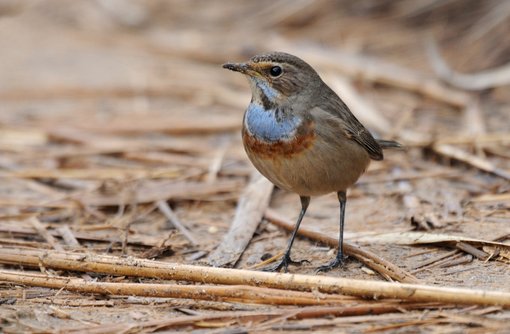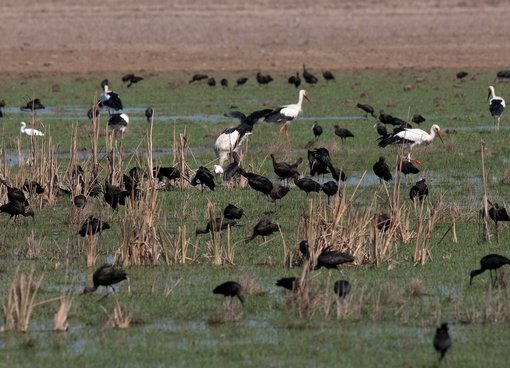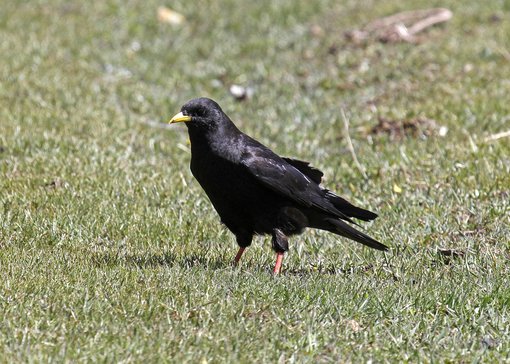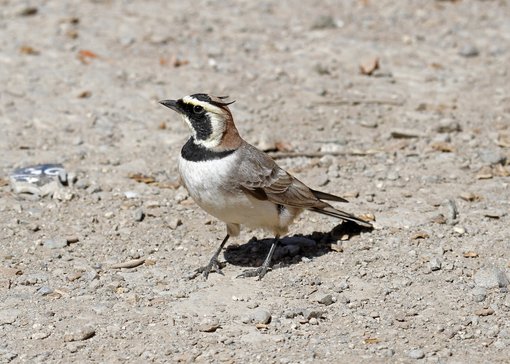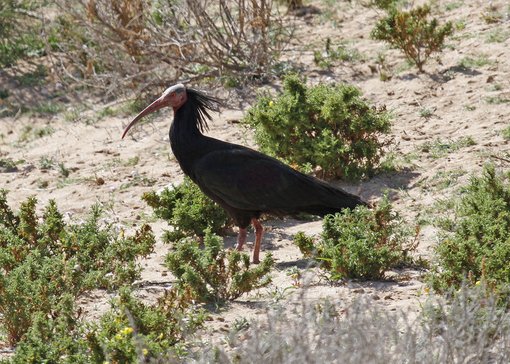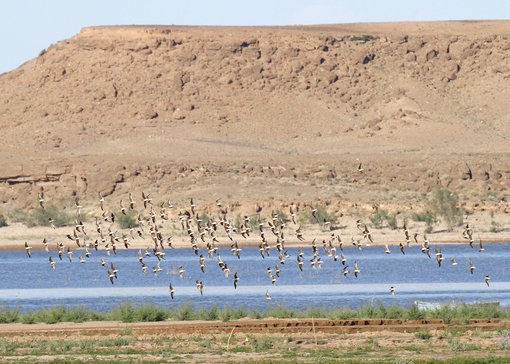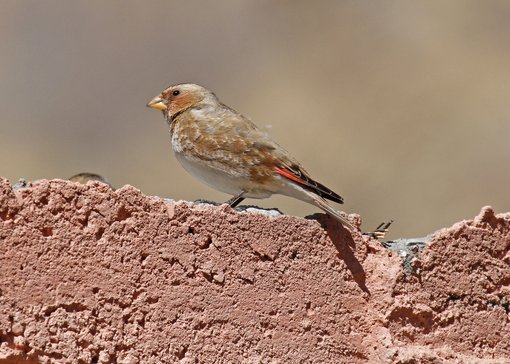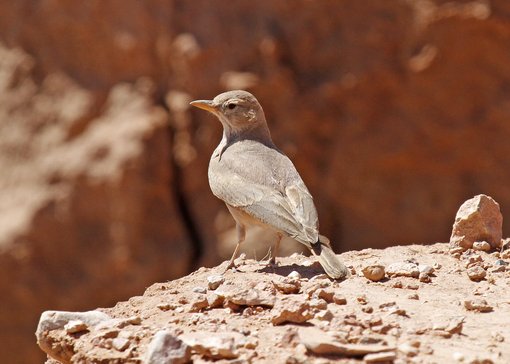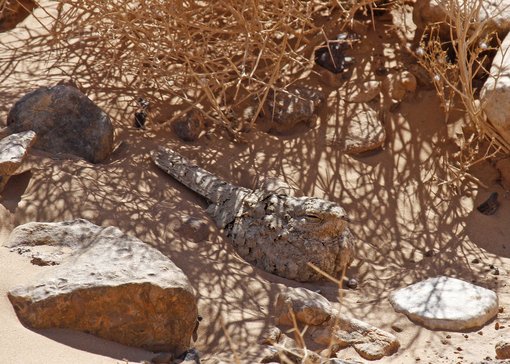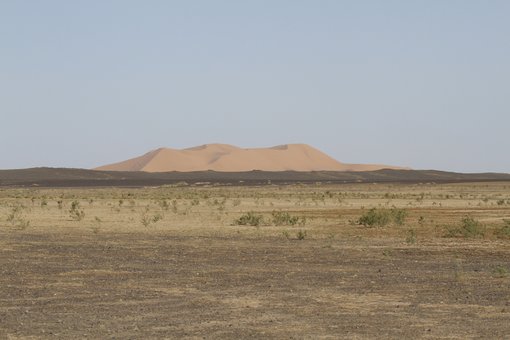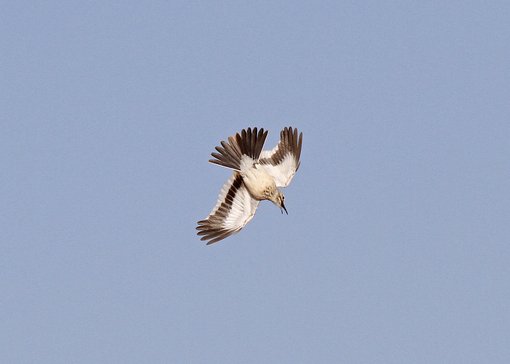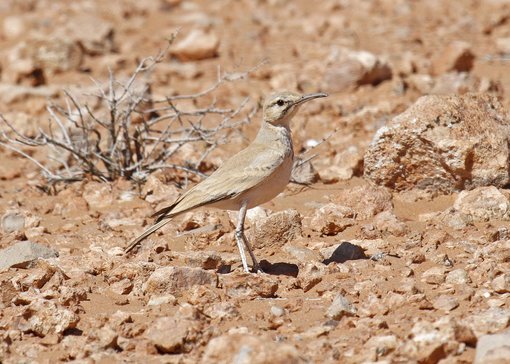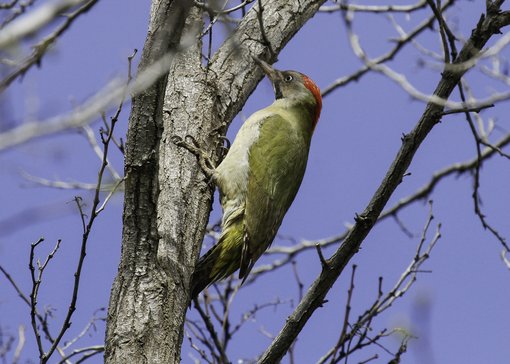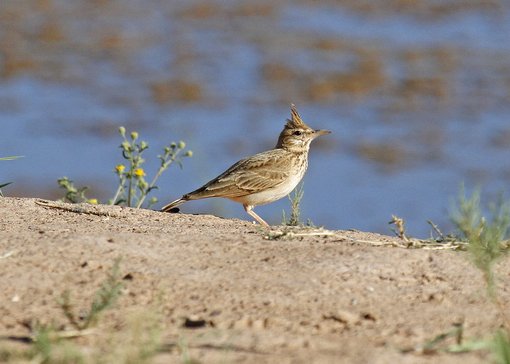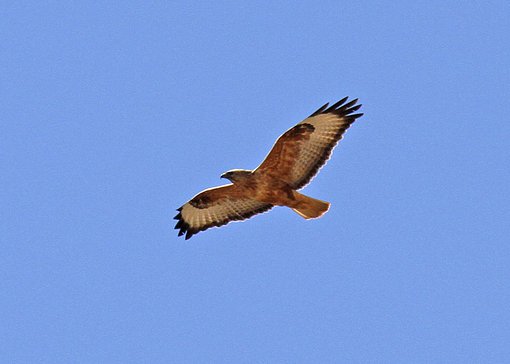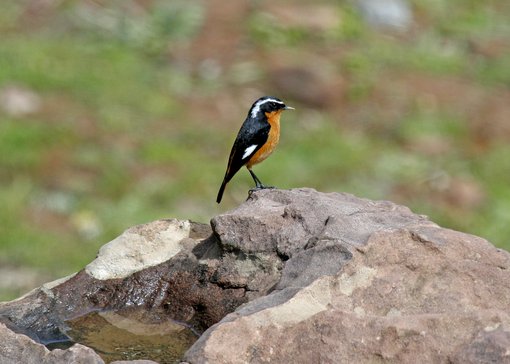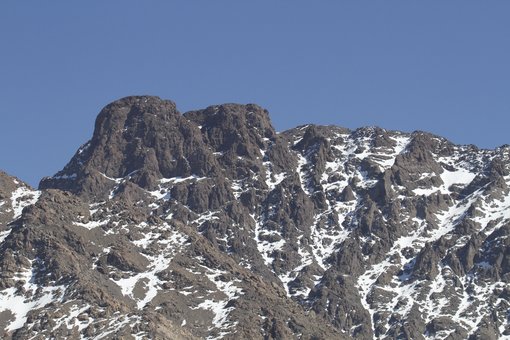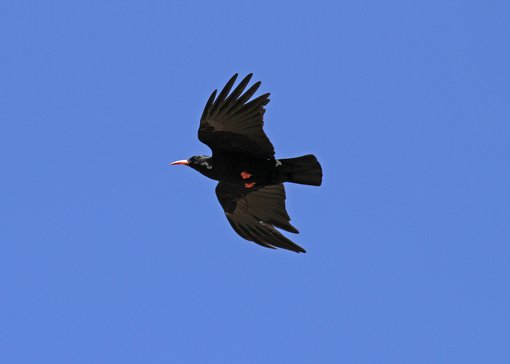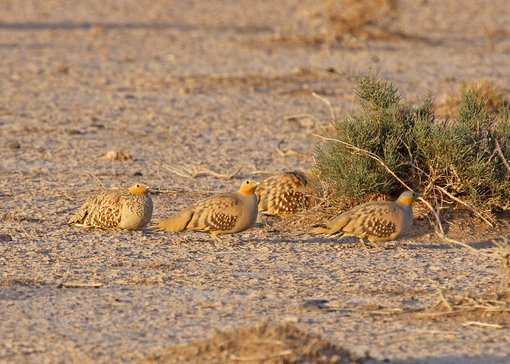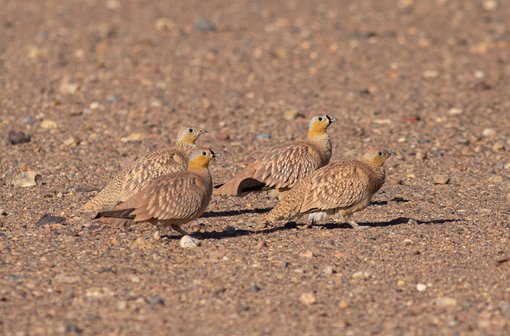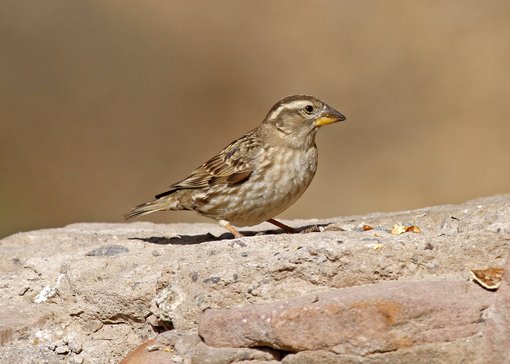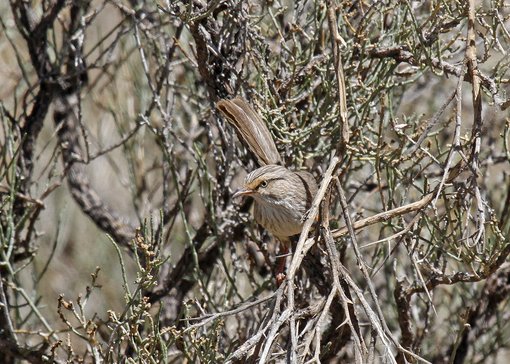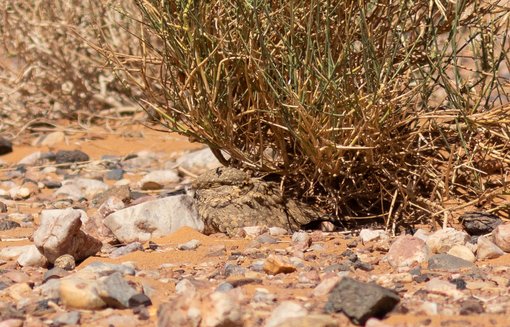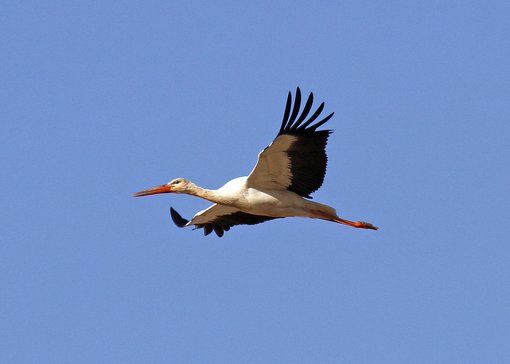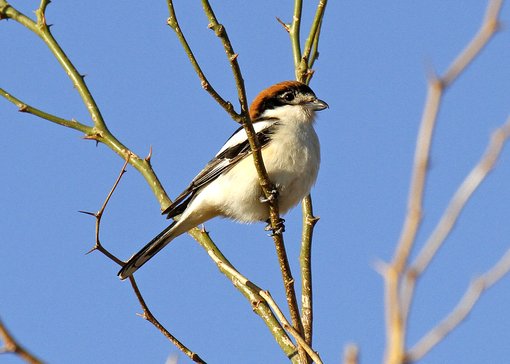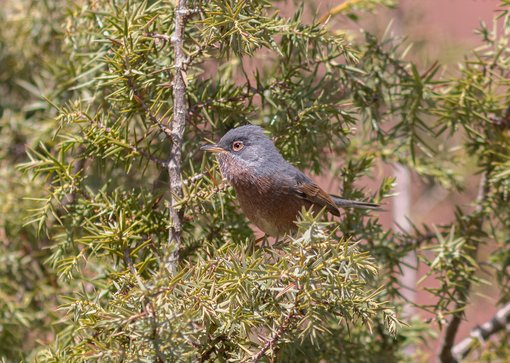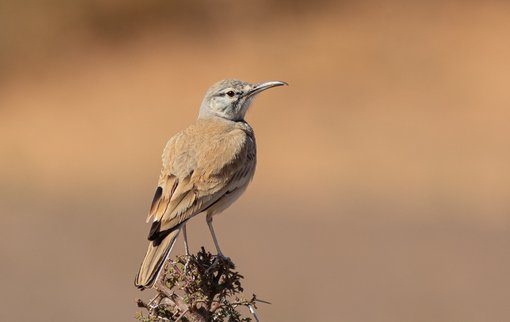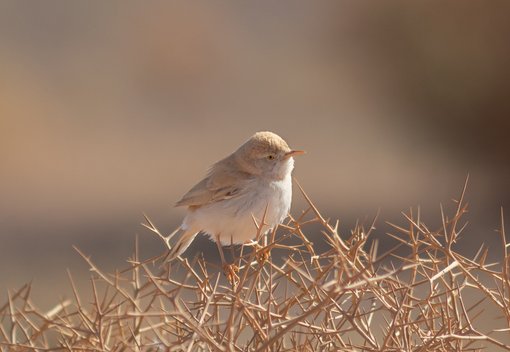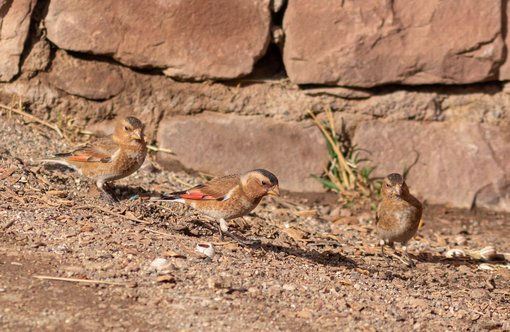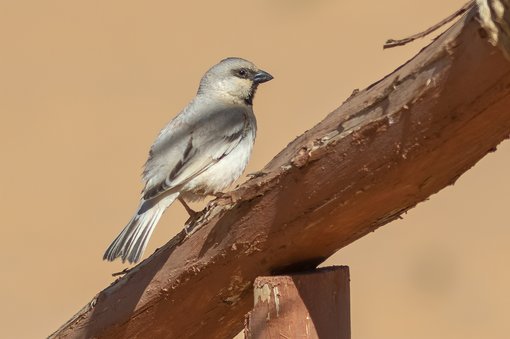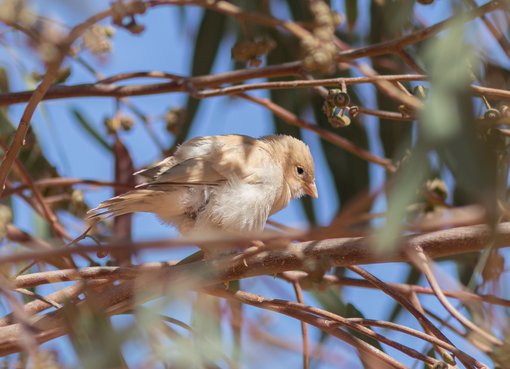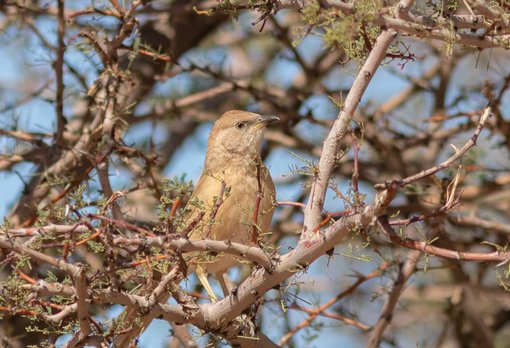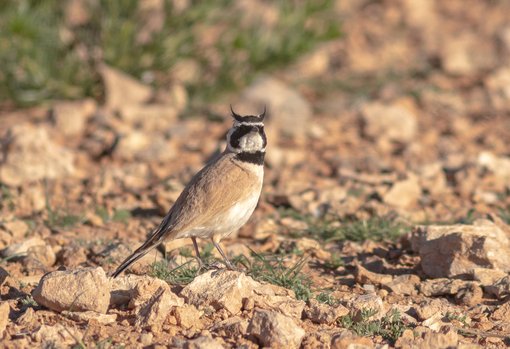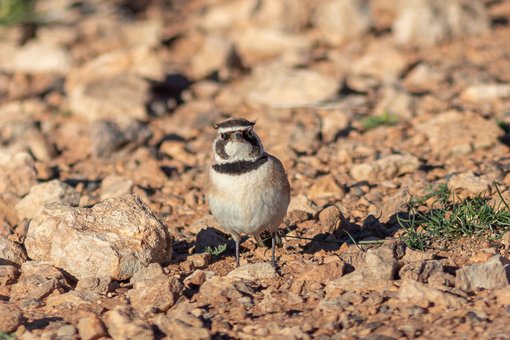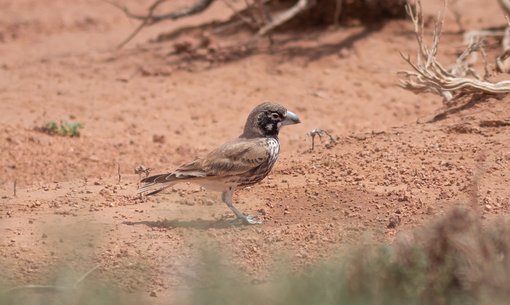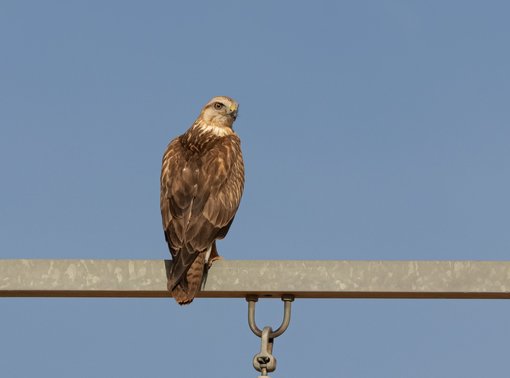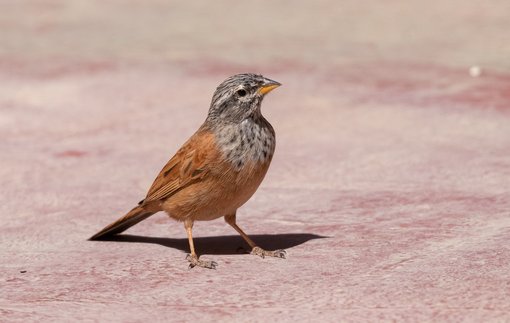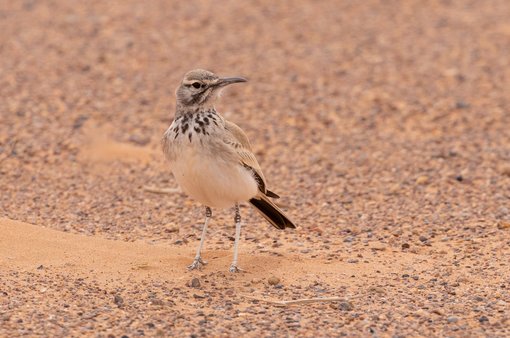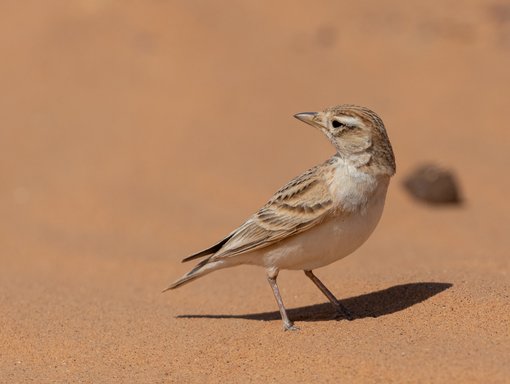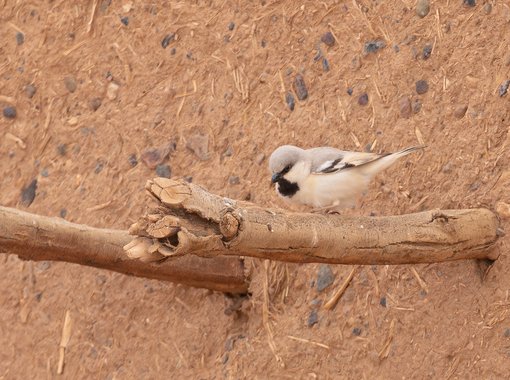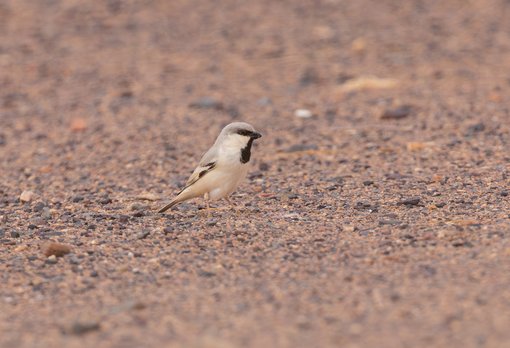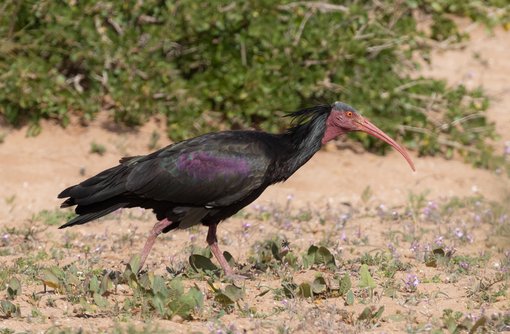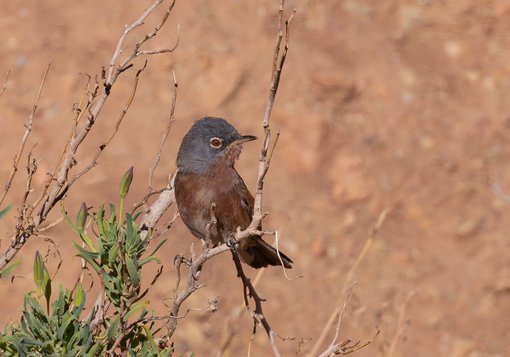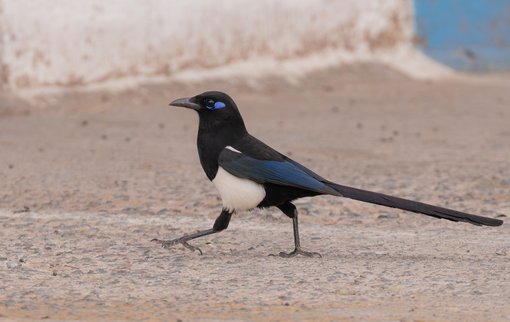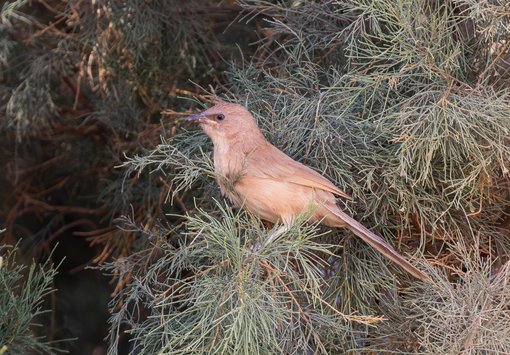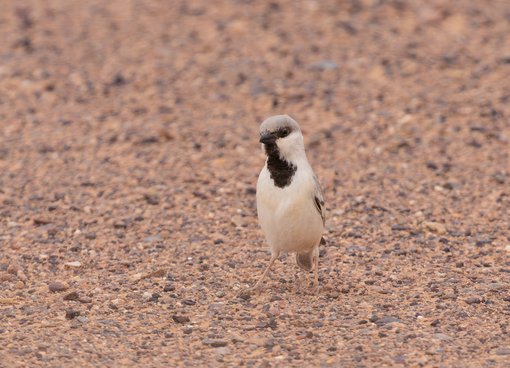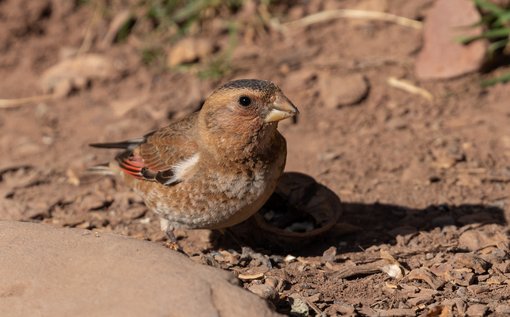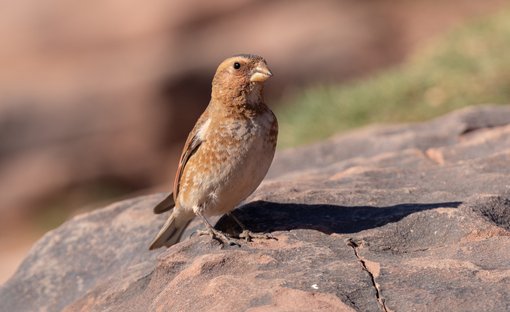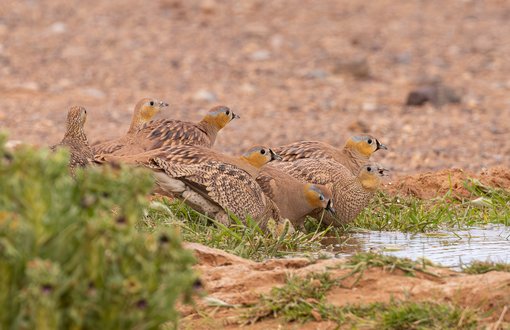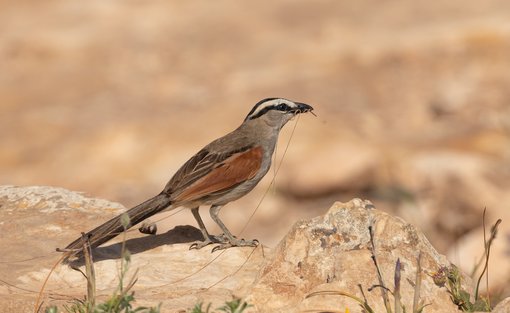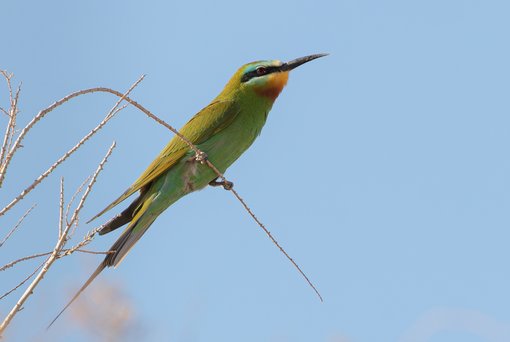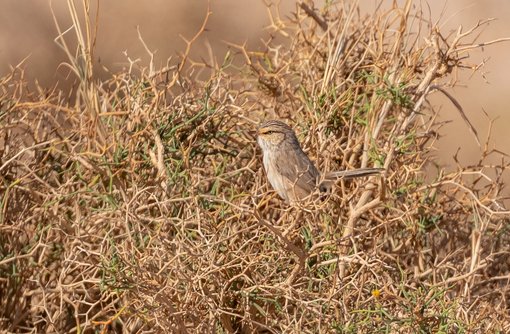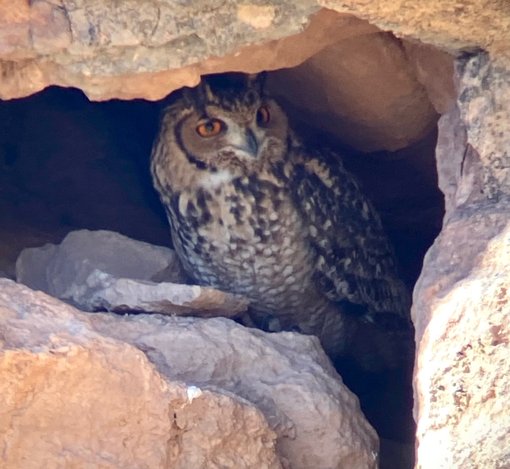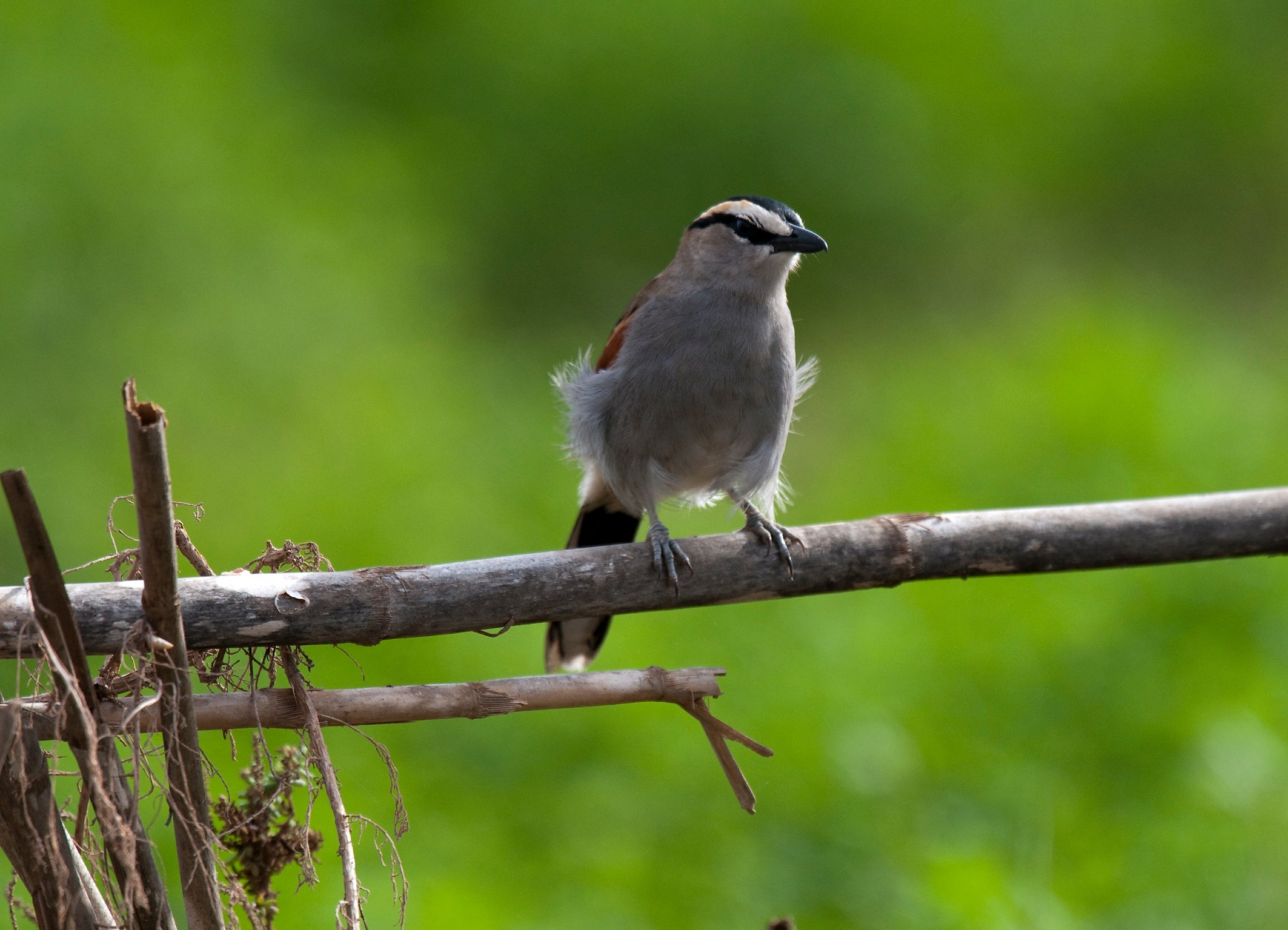 Black-crowned Tchagra © Arnoud van den Berg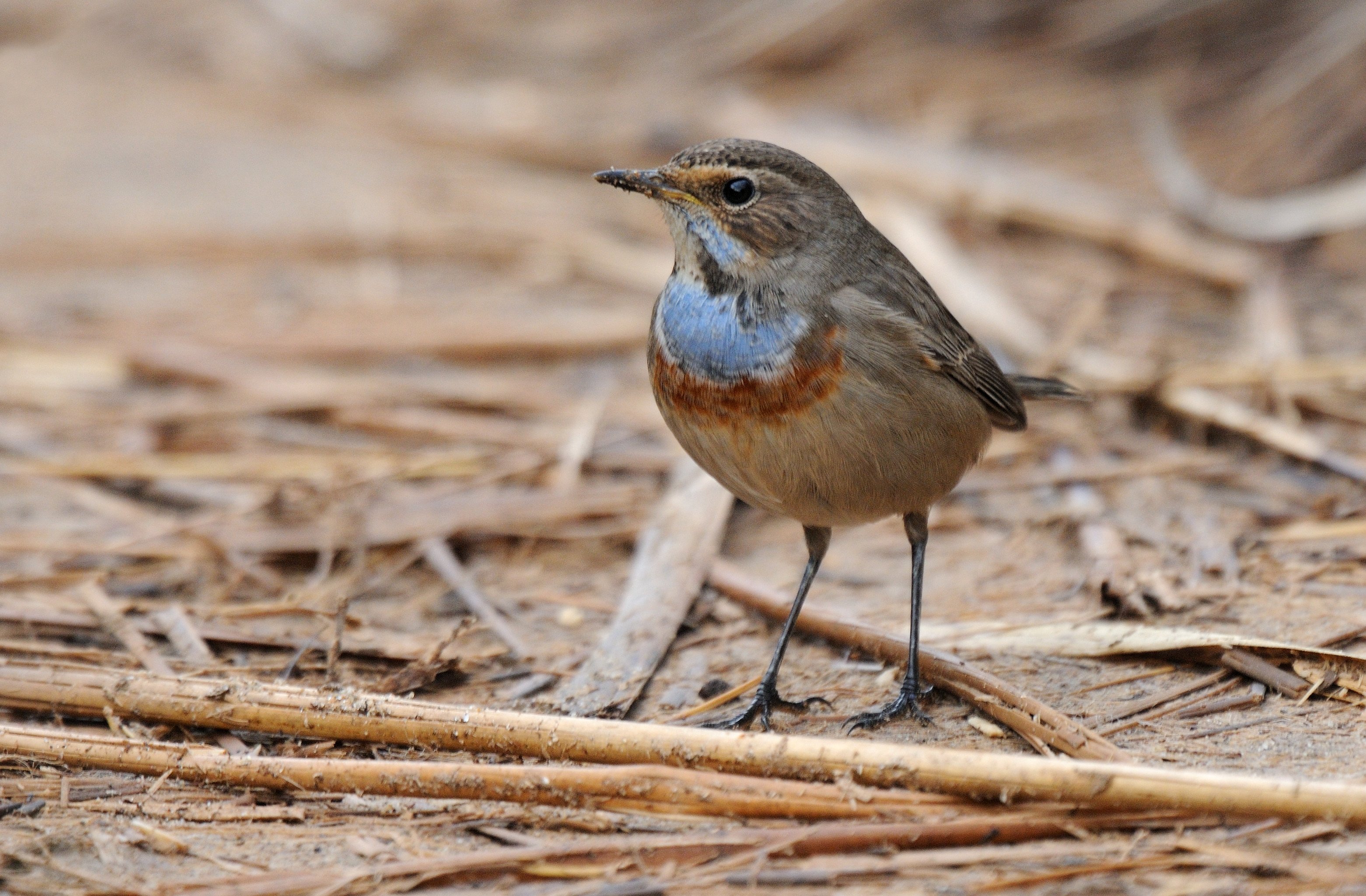 Bluethroat © Arnoud van den Berg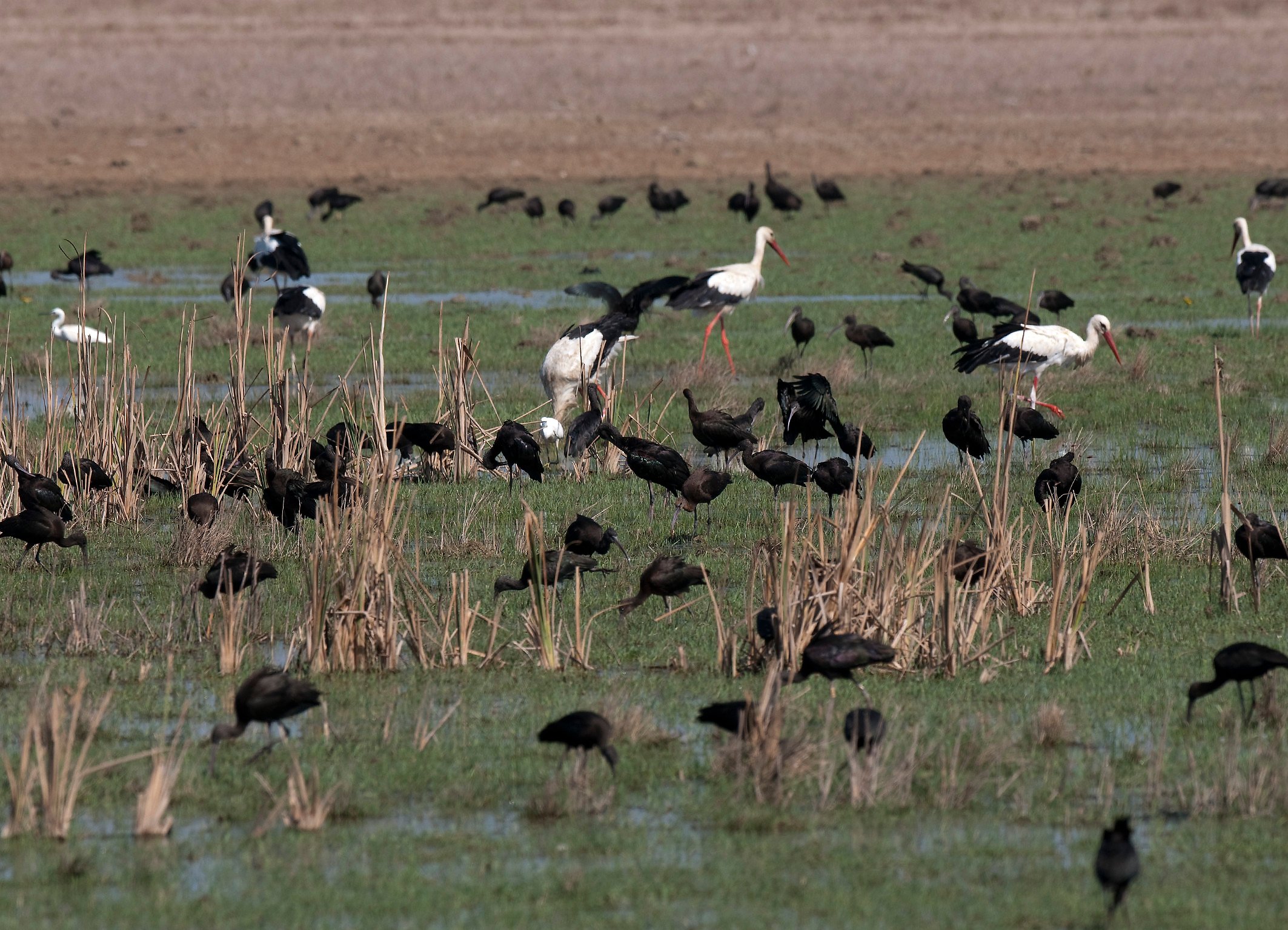 Glossy Ibises and White Stork s© Arnoud van den Berg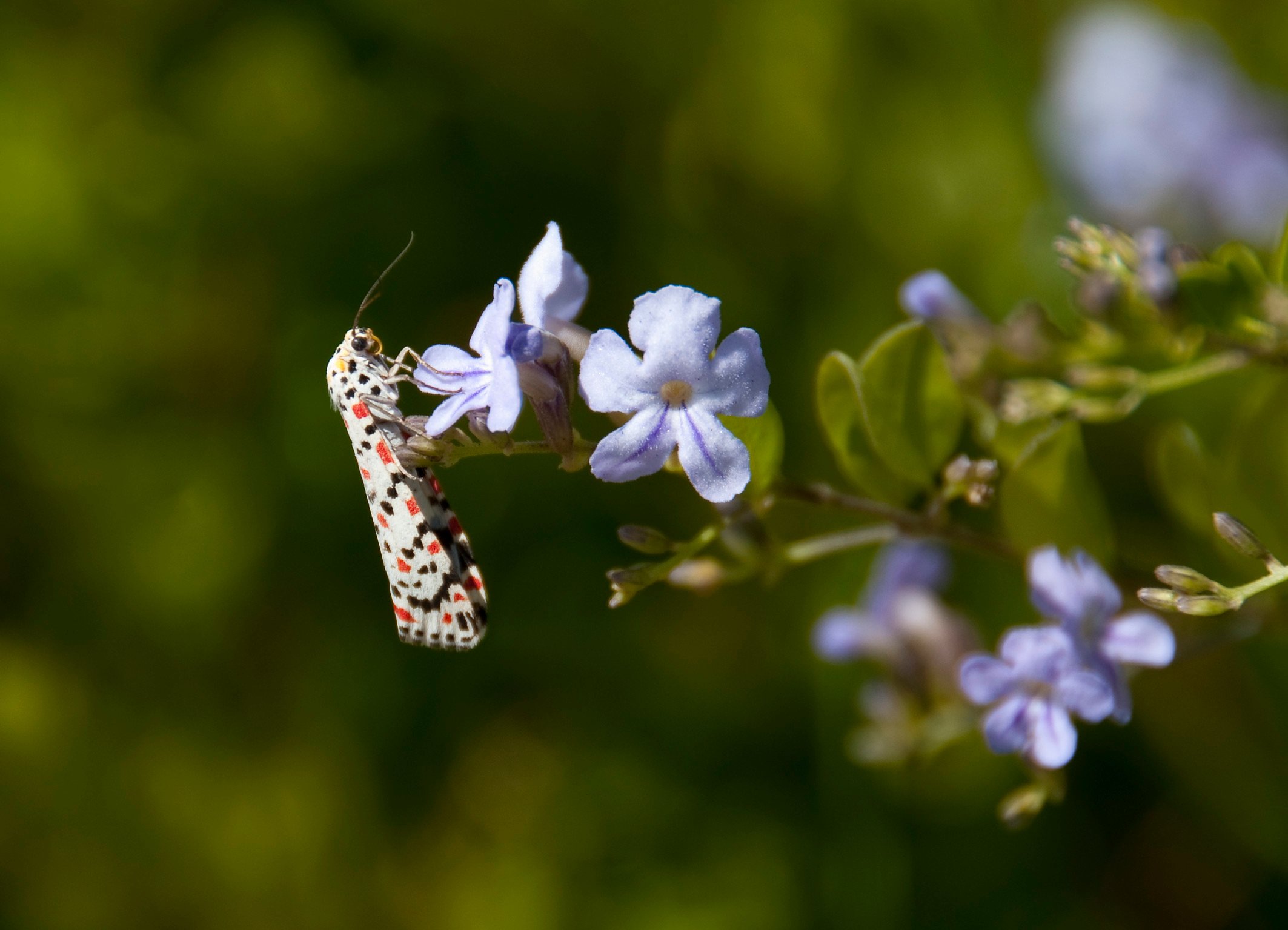 © Arnoud van den Berg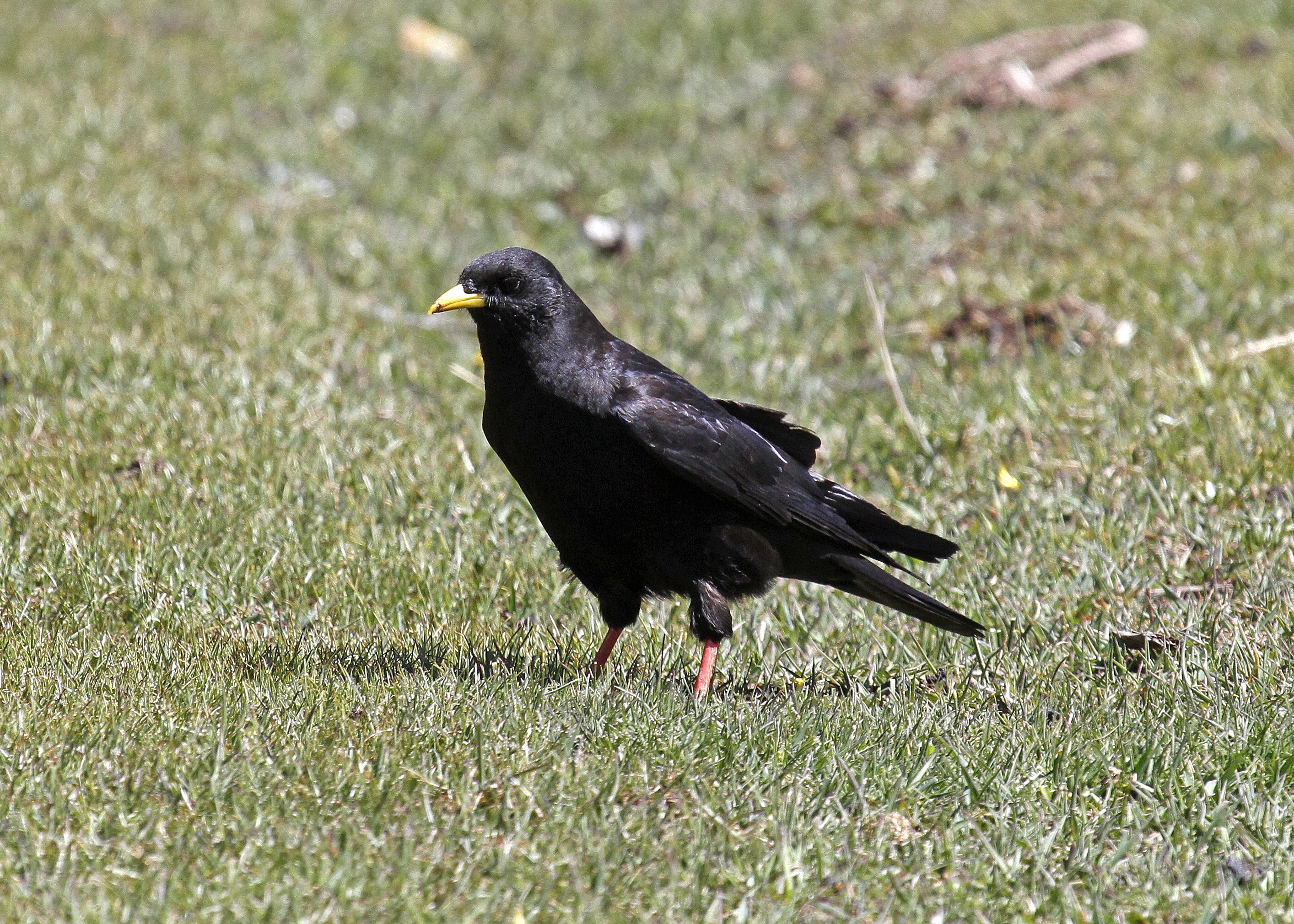 Alpine Chough © Peter Kennerley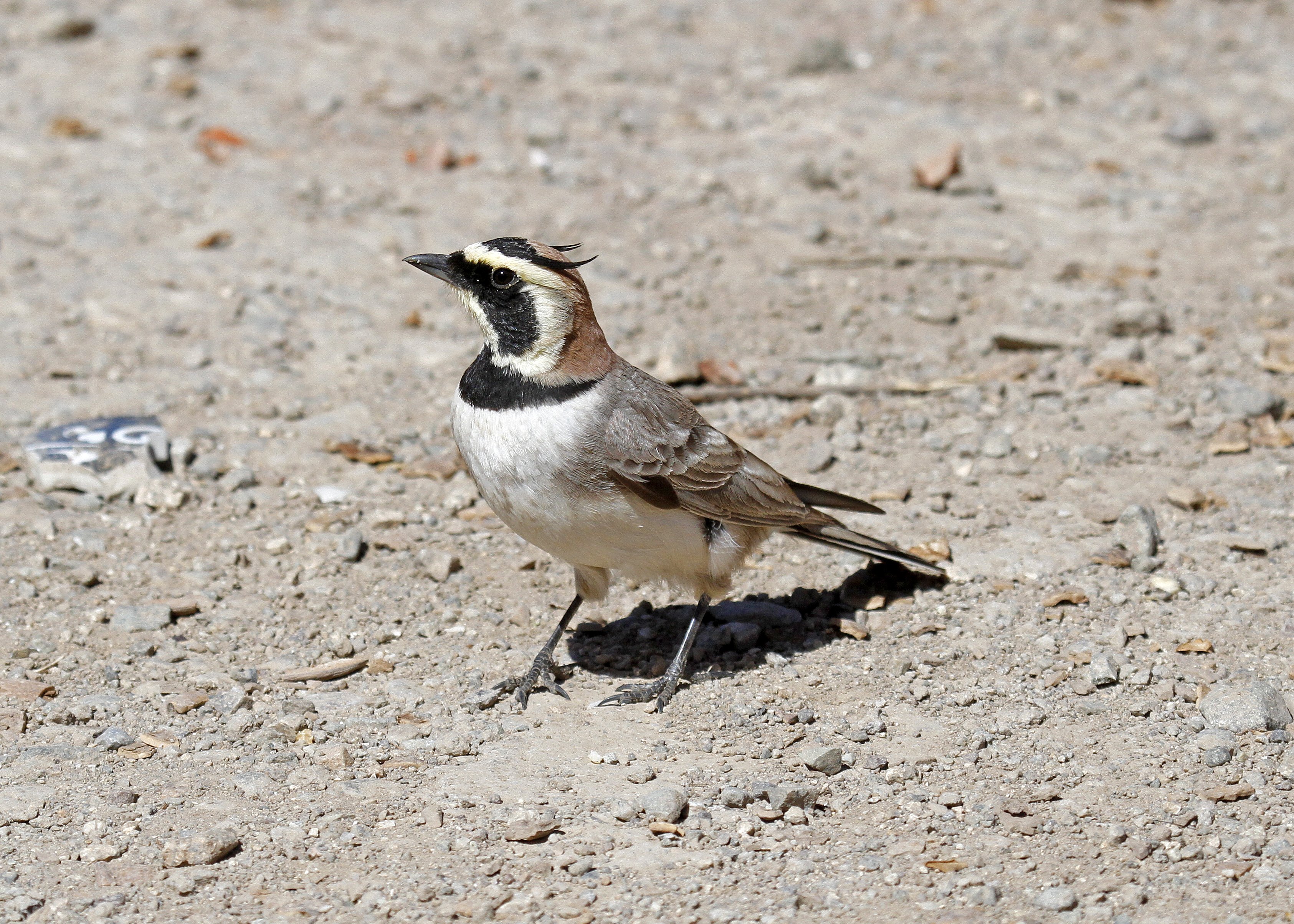 Atlas Horned Lark © Peter Kennerley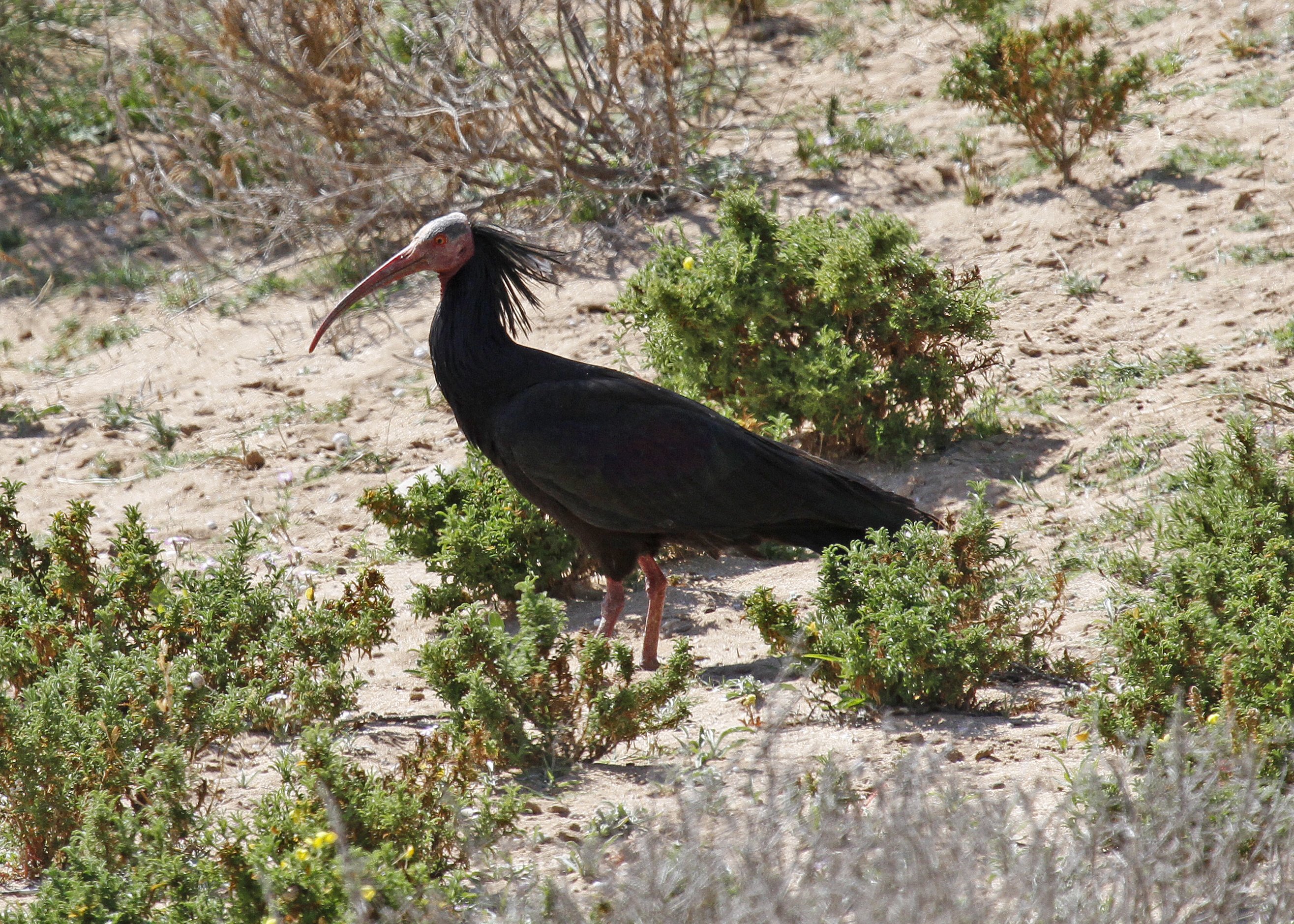 Northern Bald Ibis © Peter Kennerley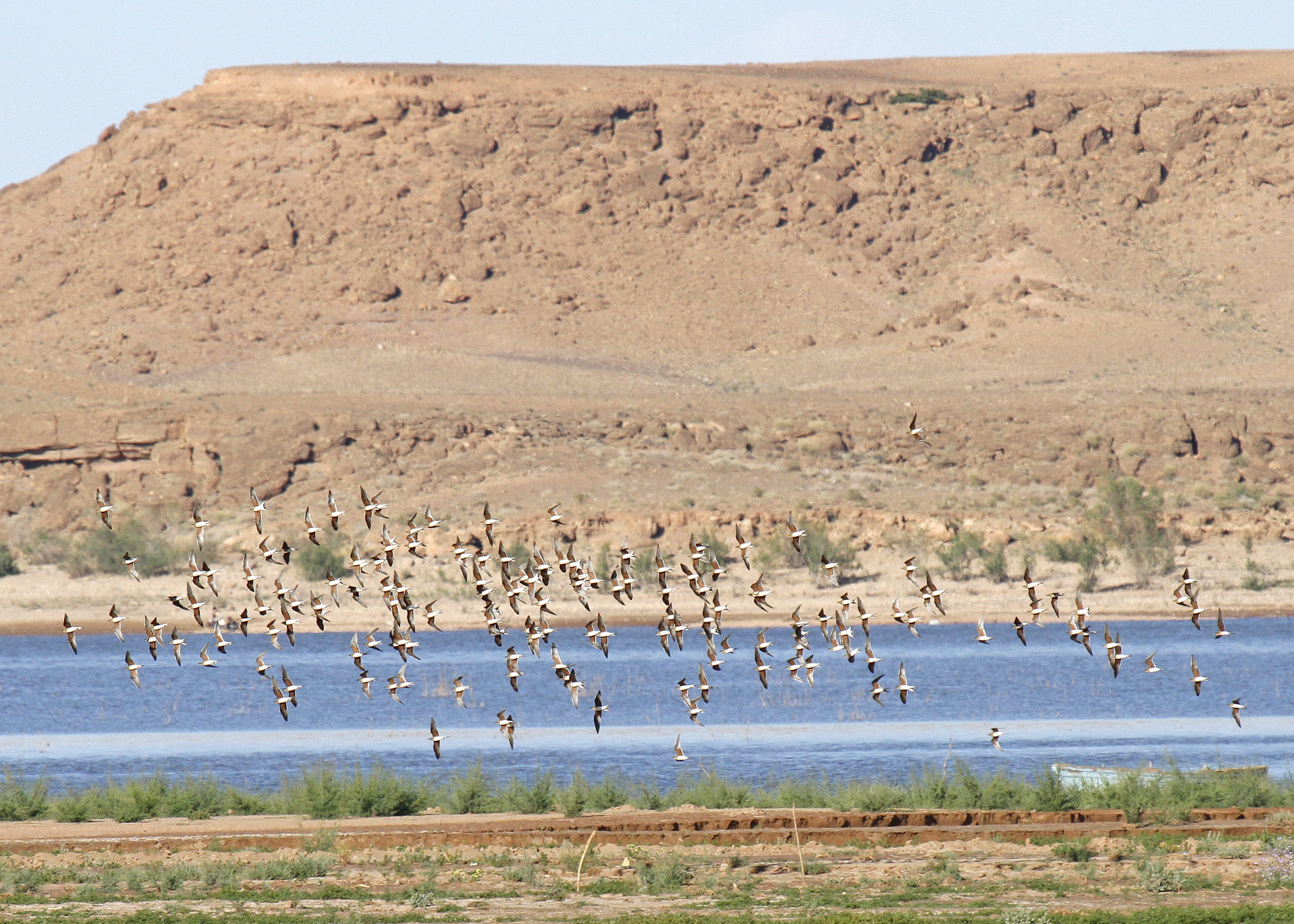 Collared Pratincole © Peter Kennerley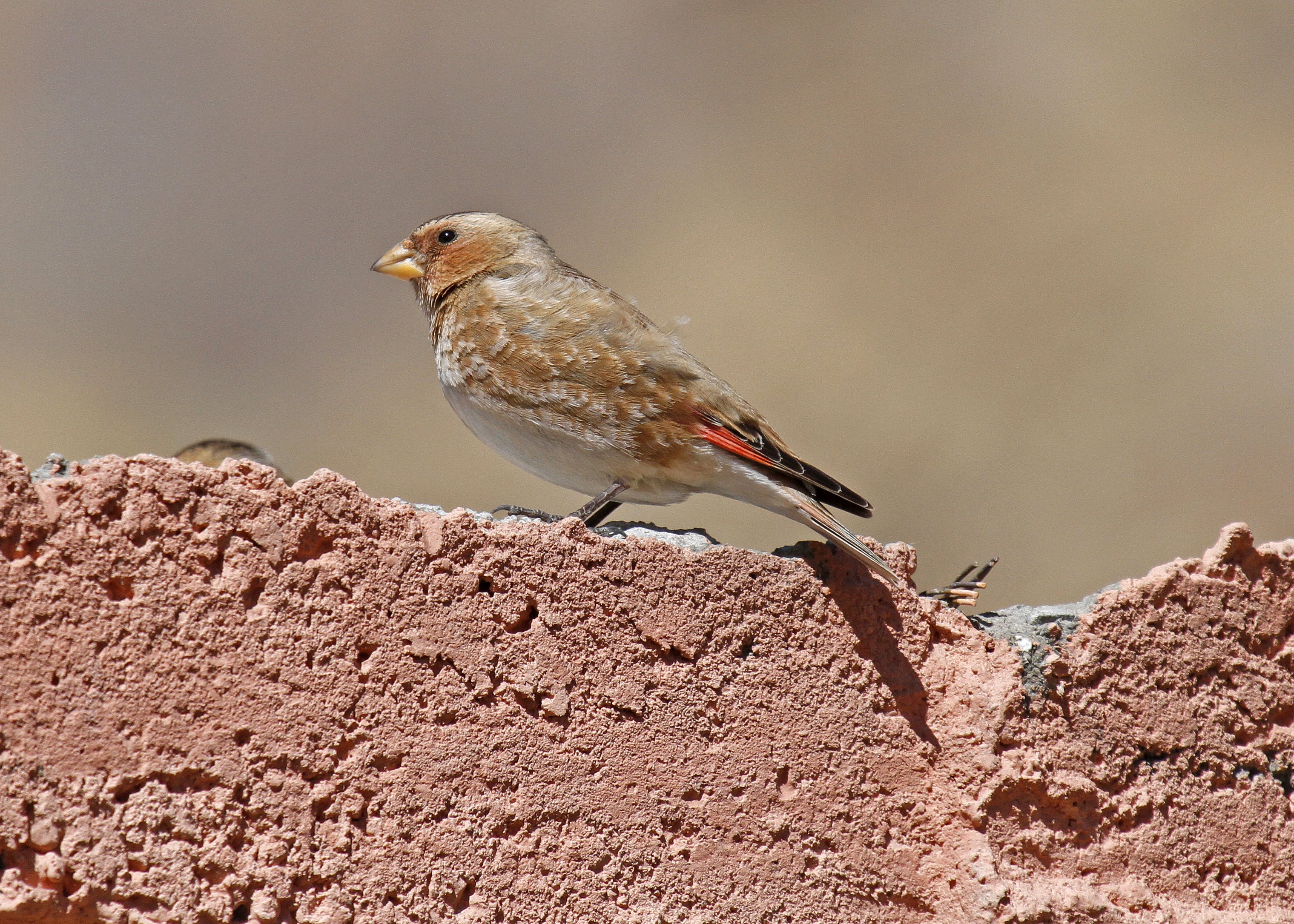 African Crimson-winged Finch © Peter Kennerley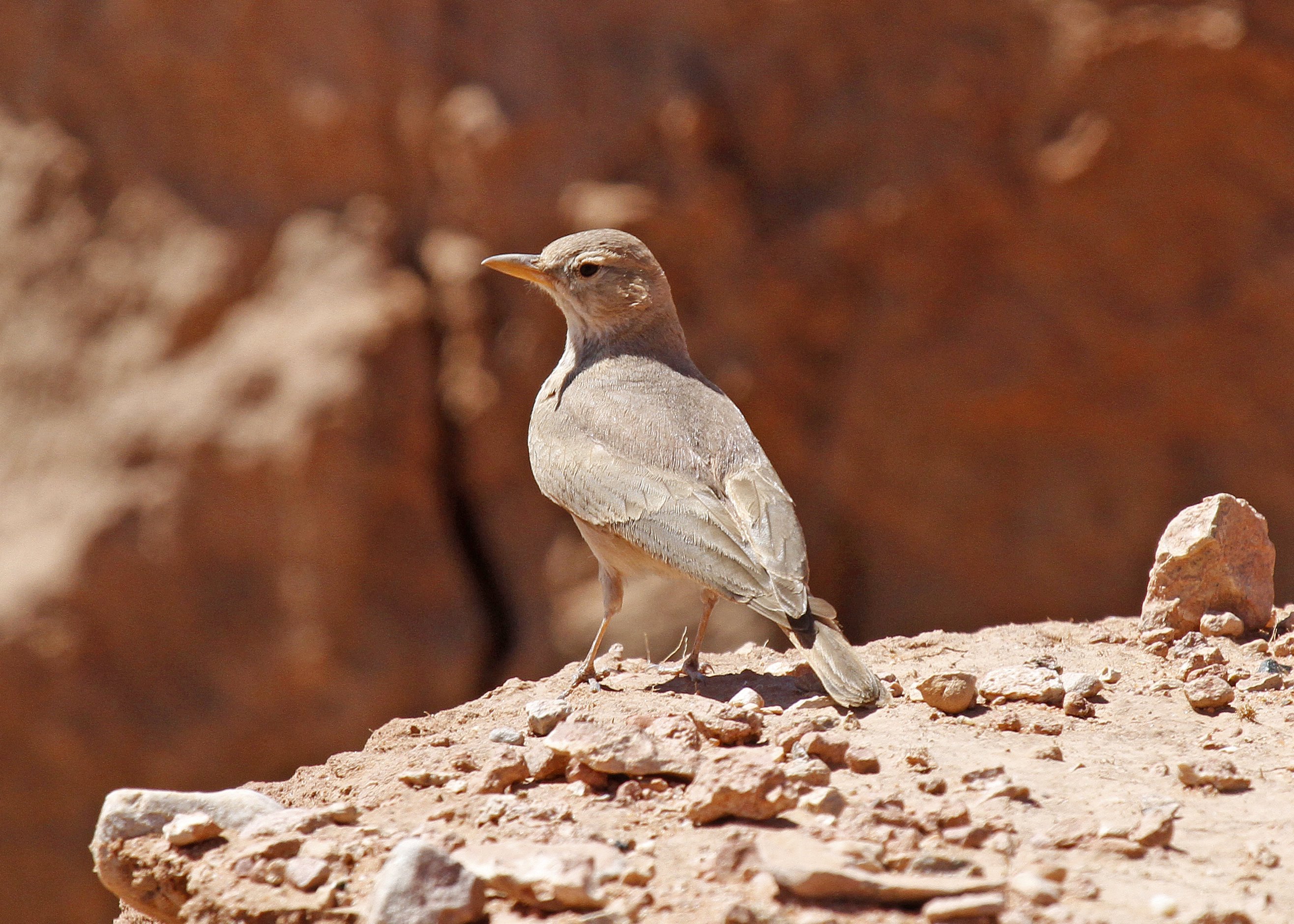 Desert Lark © Peter Kennerley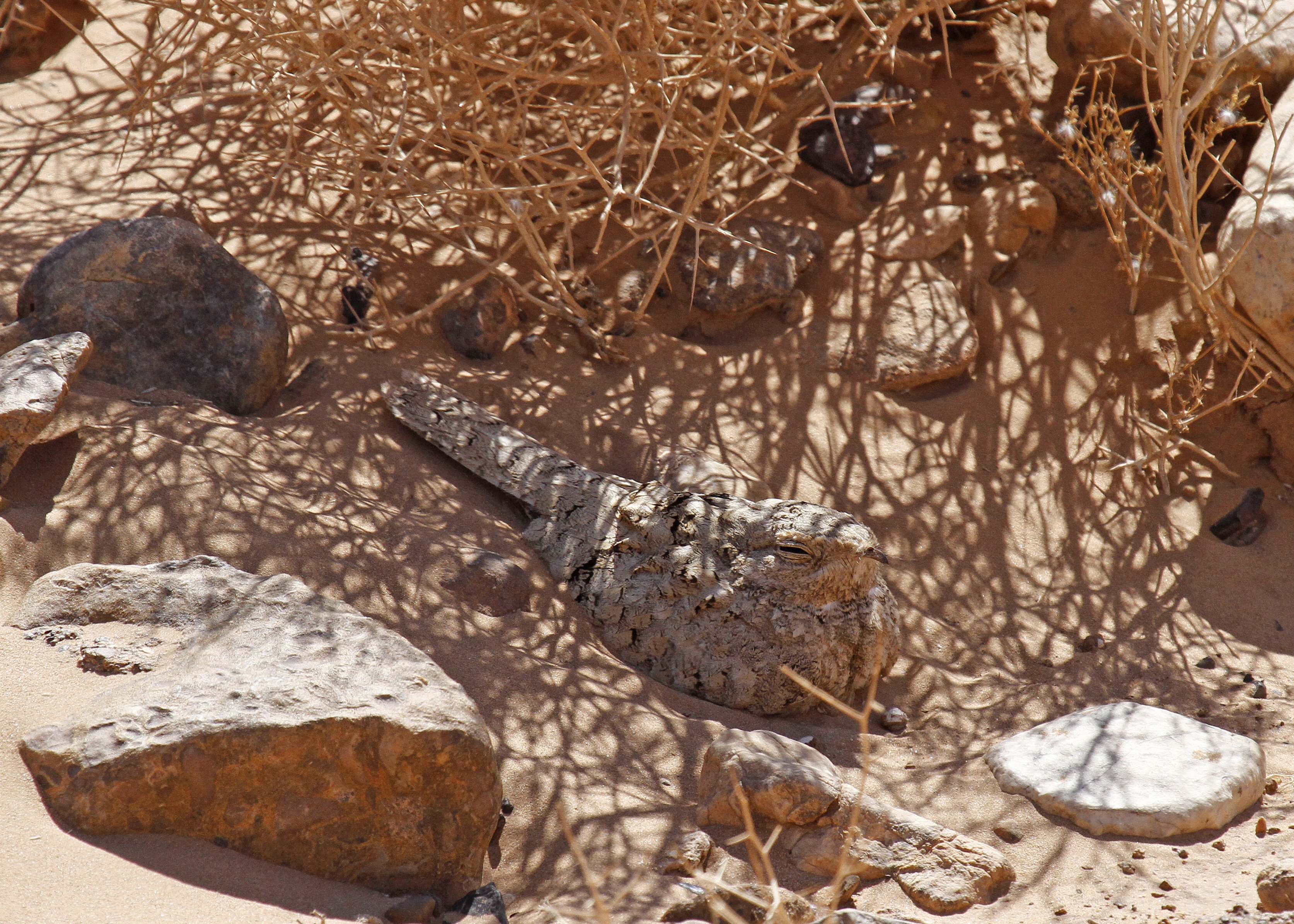 Egyptian Nightjar © Peter Kennerley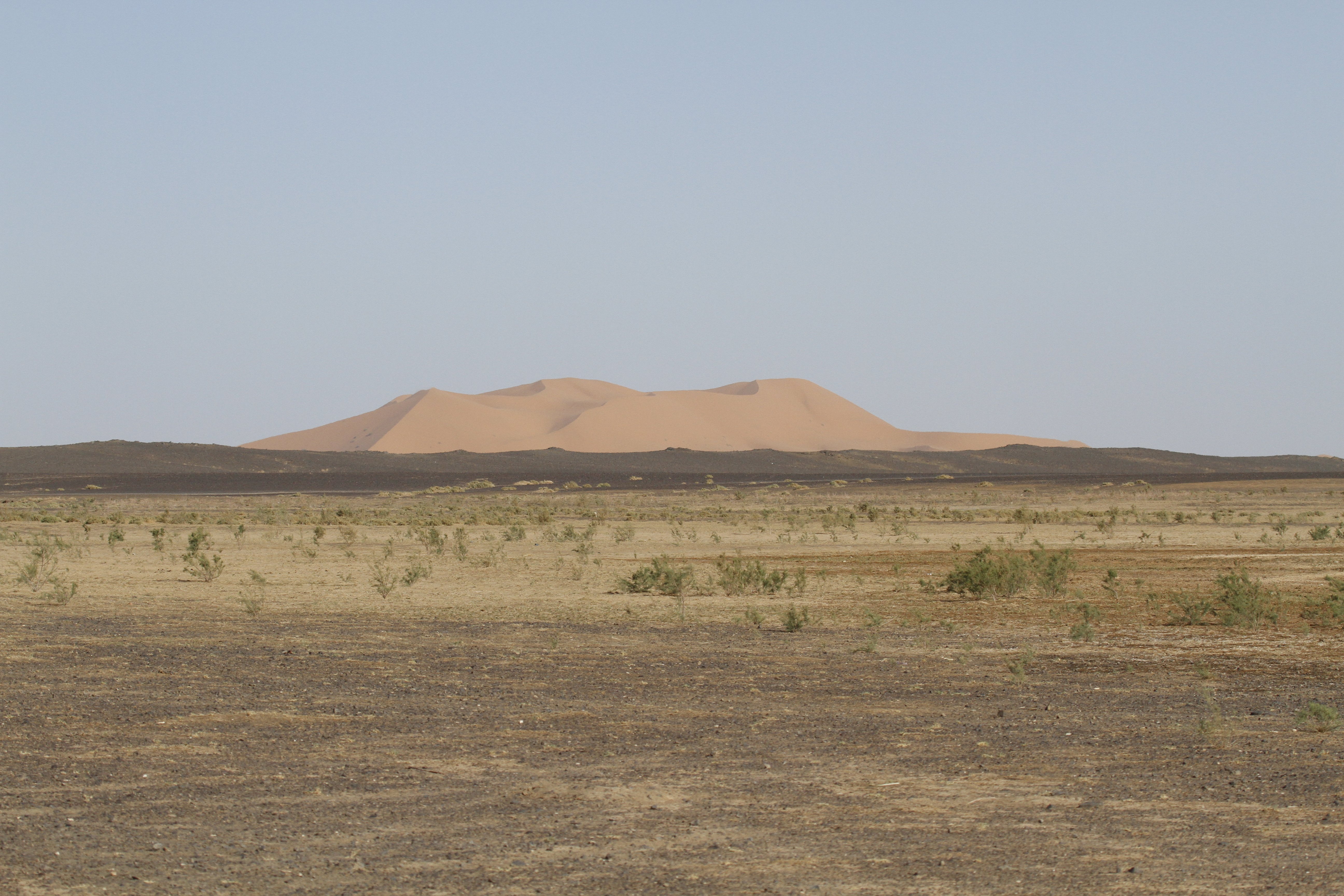 Erg Chebbi © Peter Kennerley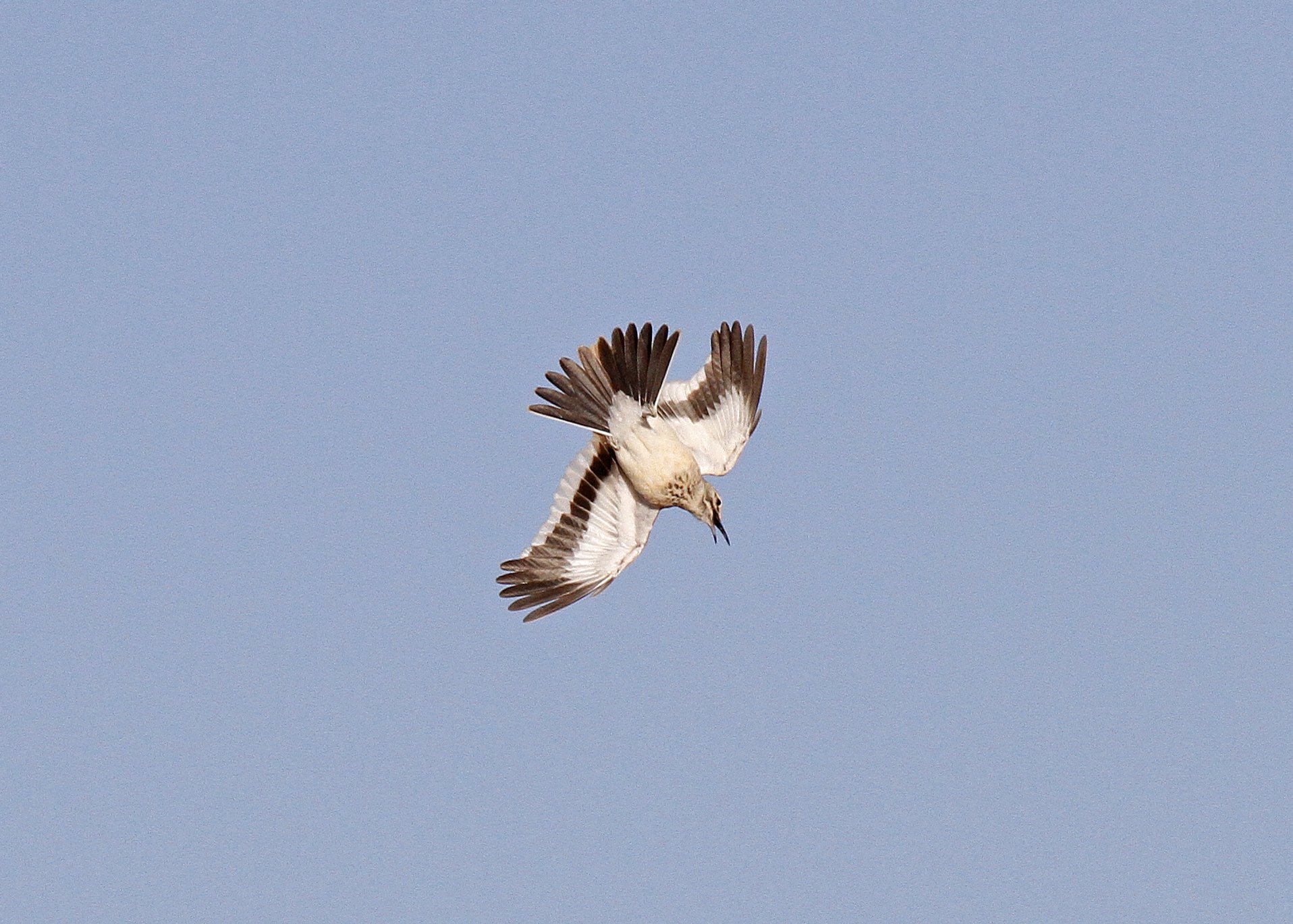 Greater Hoopoe-Lark displaying © Peter Kennerley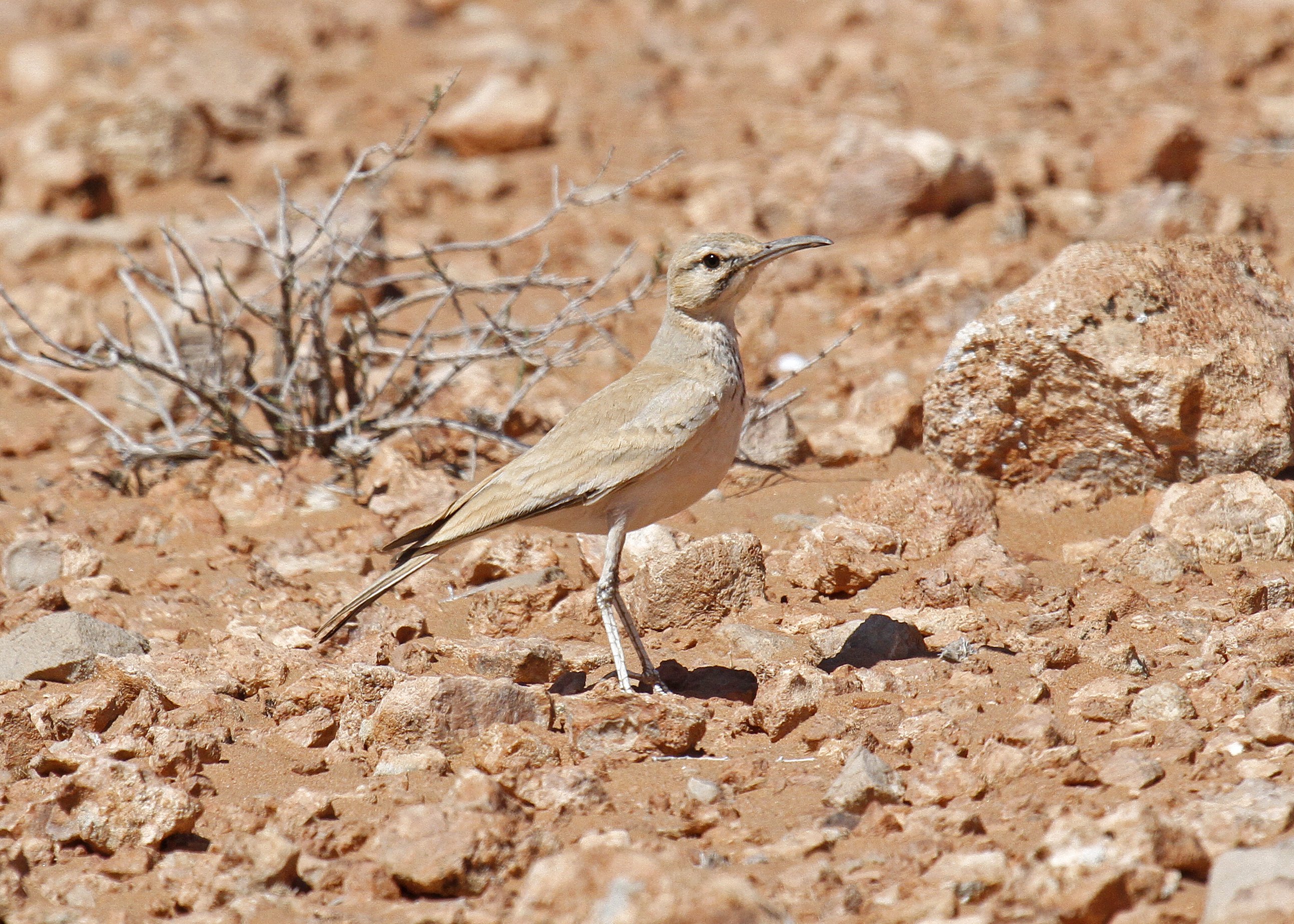 Greater Hoopoe-Lark © Peter Kennerley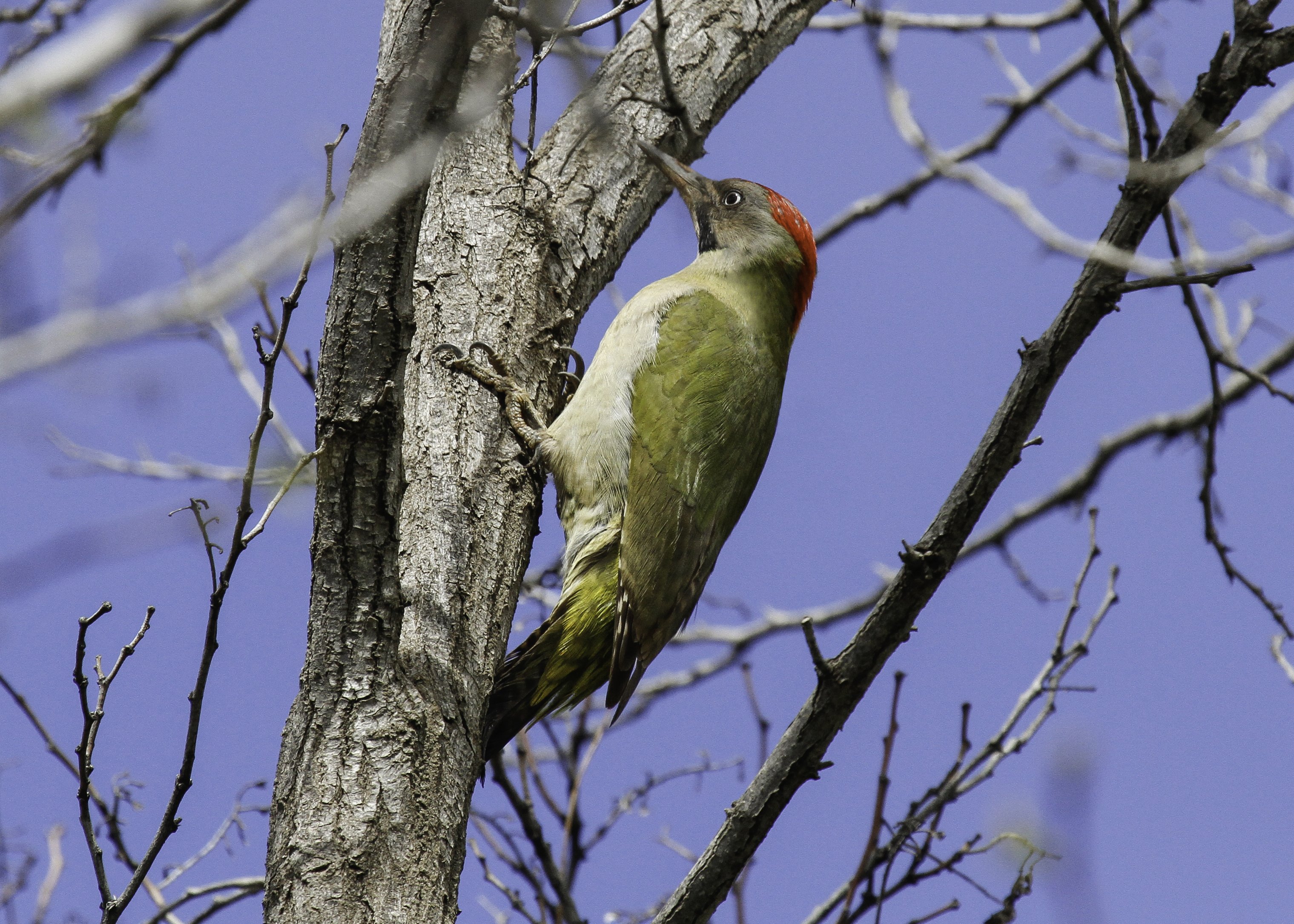 Levaillant's Woodpecker © Peter Kennerley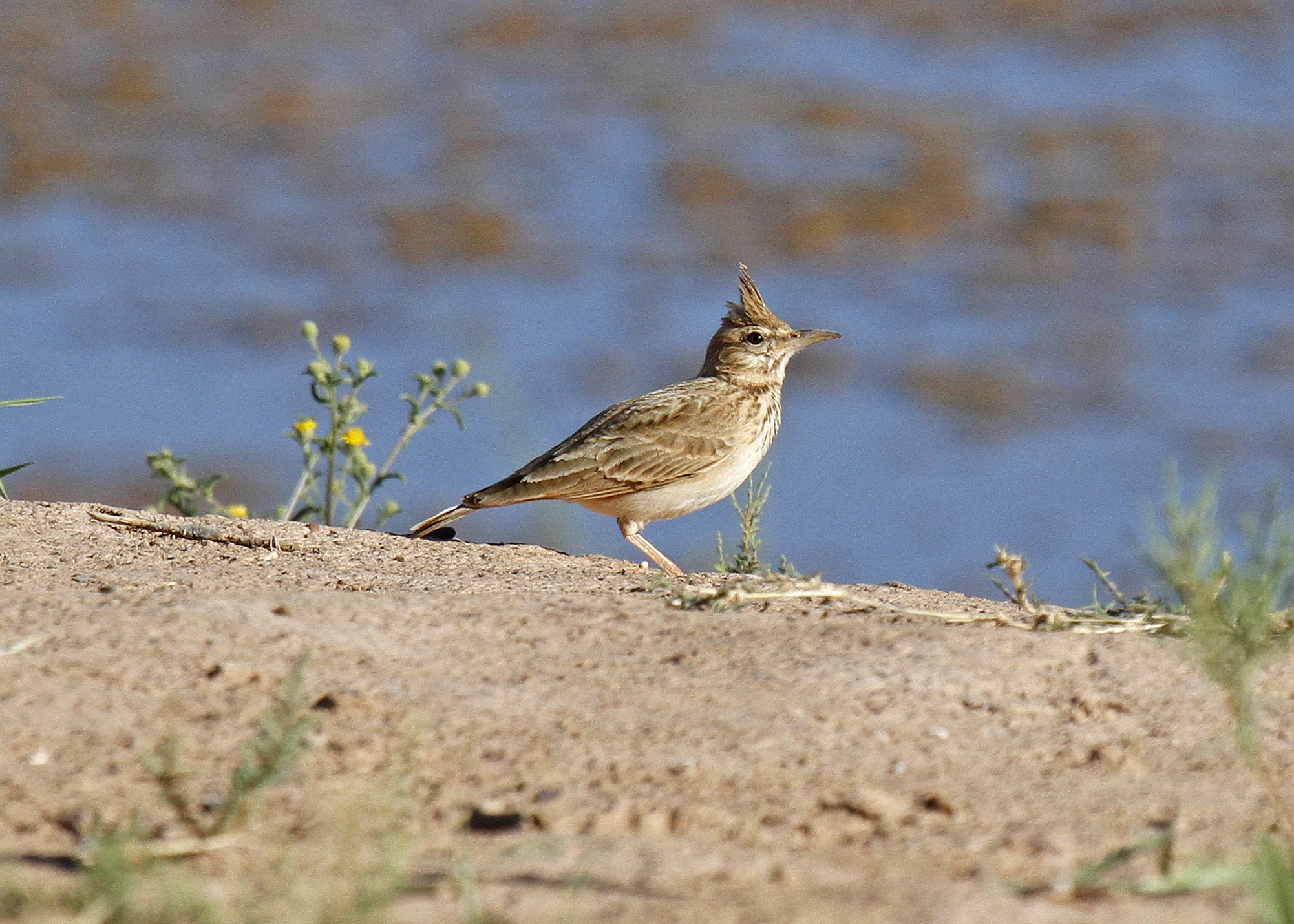 Maghreb Lark © Peter Kennerley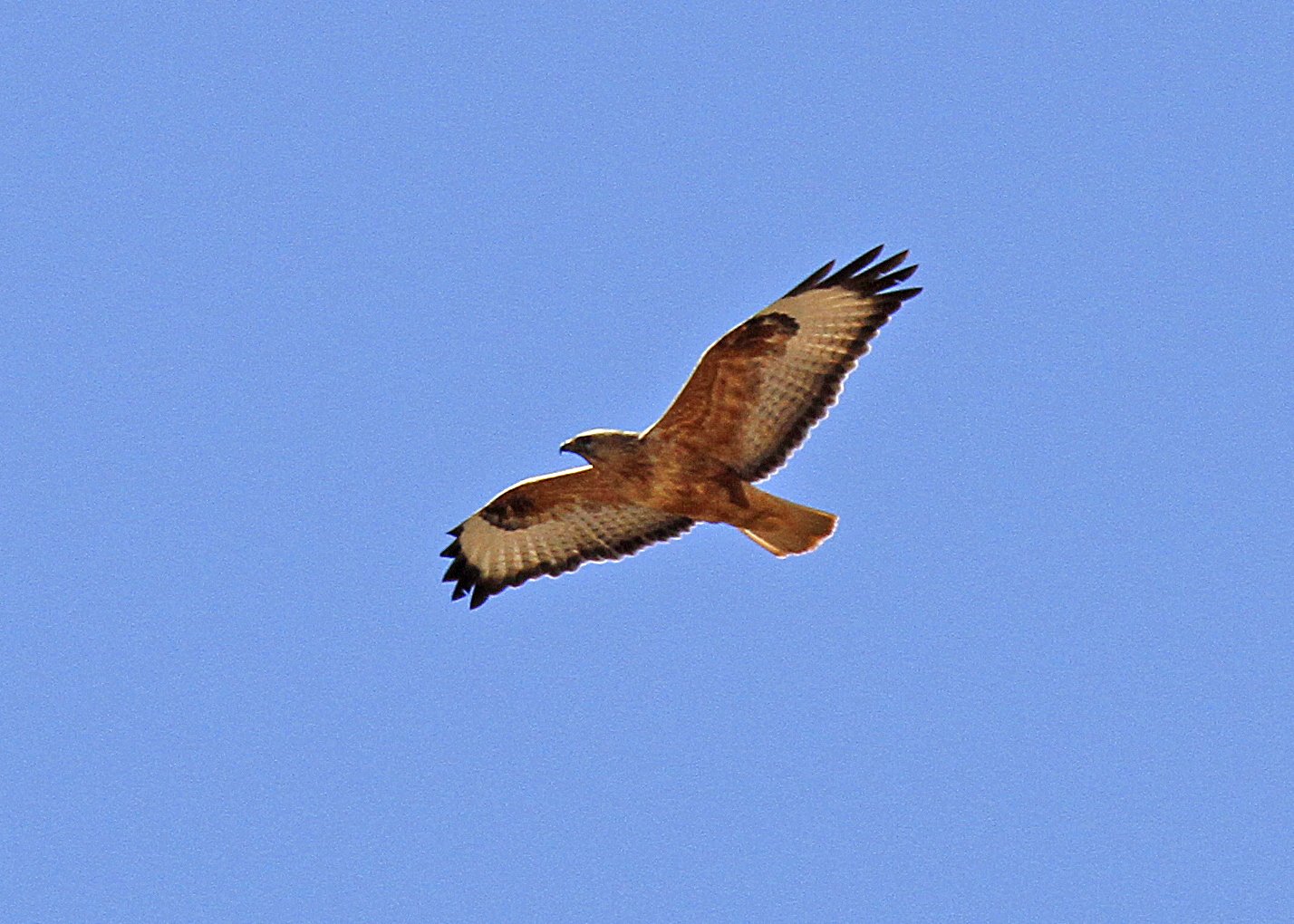 Long-legged Buzzard © Peter Kennerley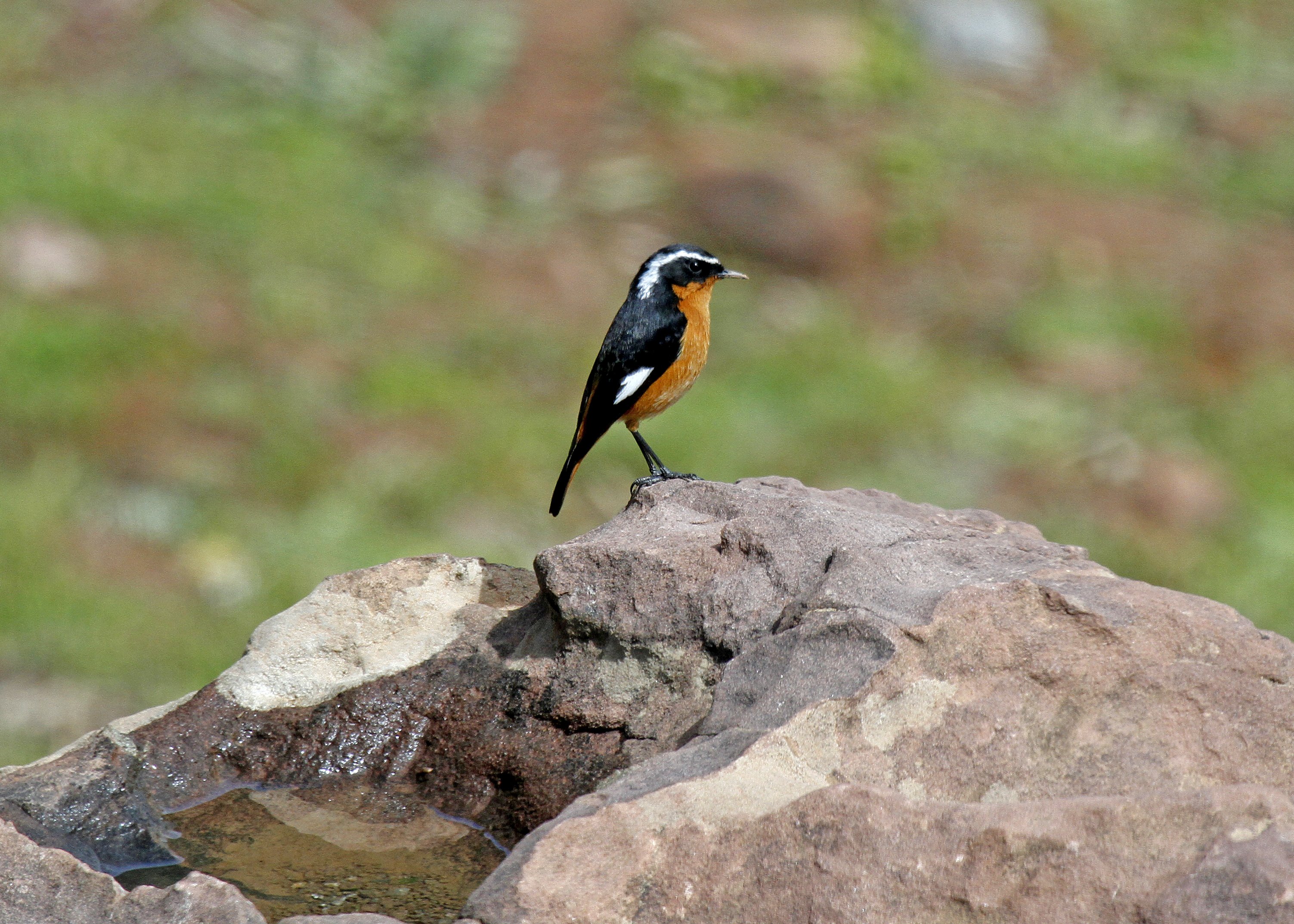 Moussier's Redstart © Peter Kennerley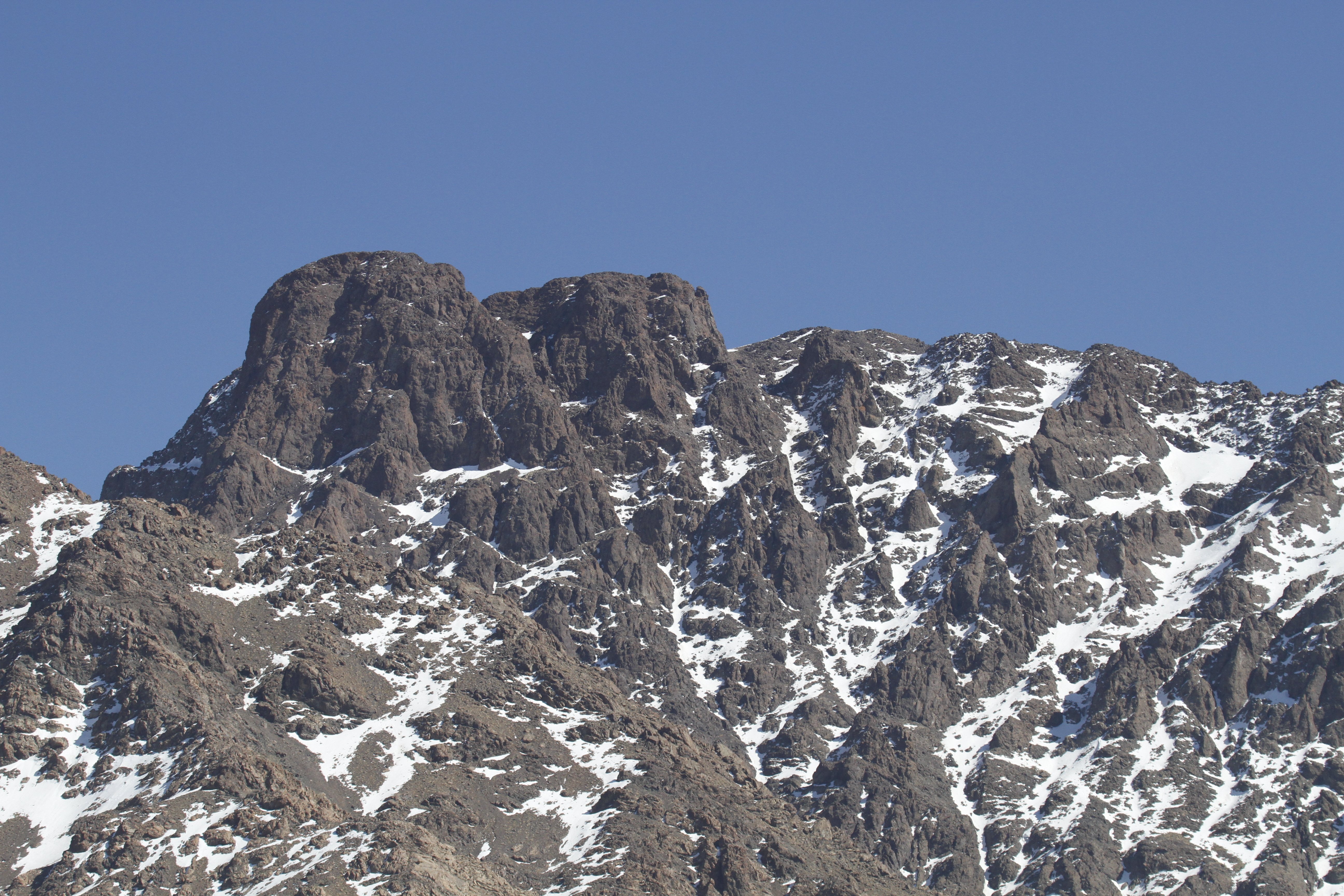 Oukaineden © Peter Kennerley
Red-billed Chough © Peter Kennerley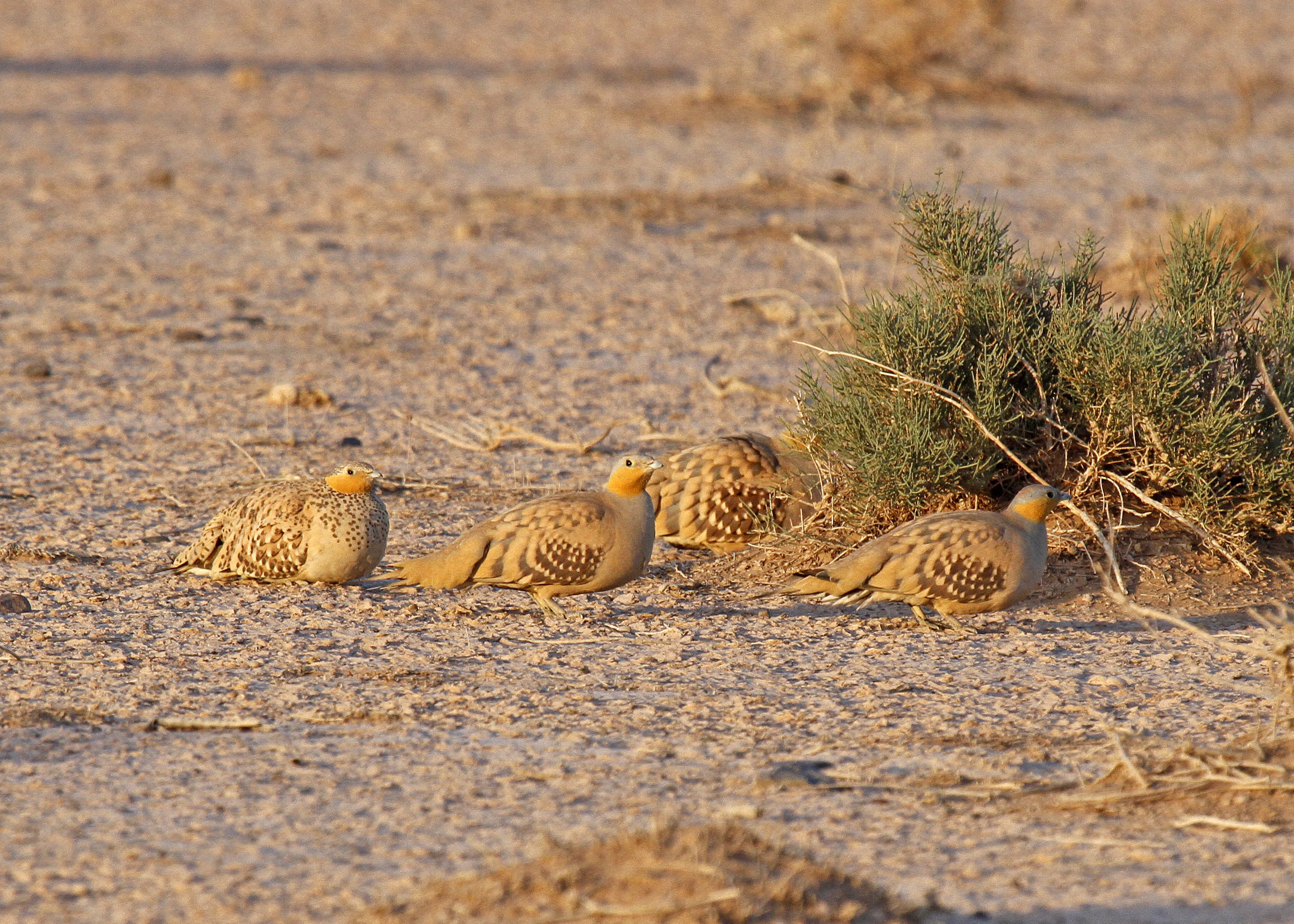 Spotted Sandgrouse © Peter Kennerley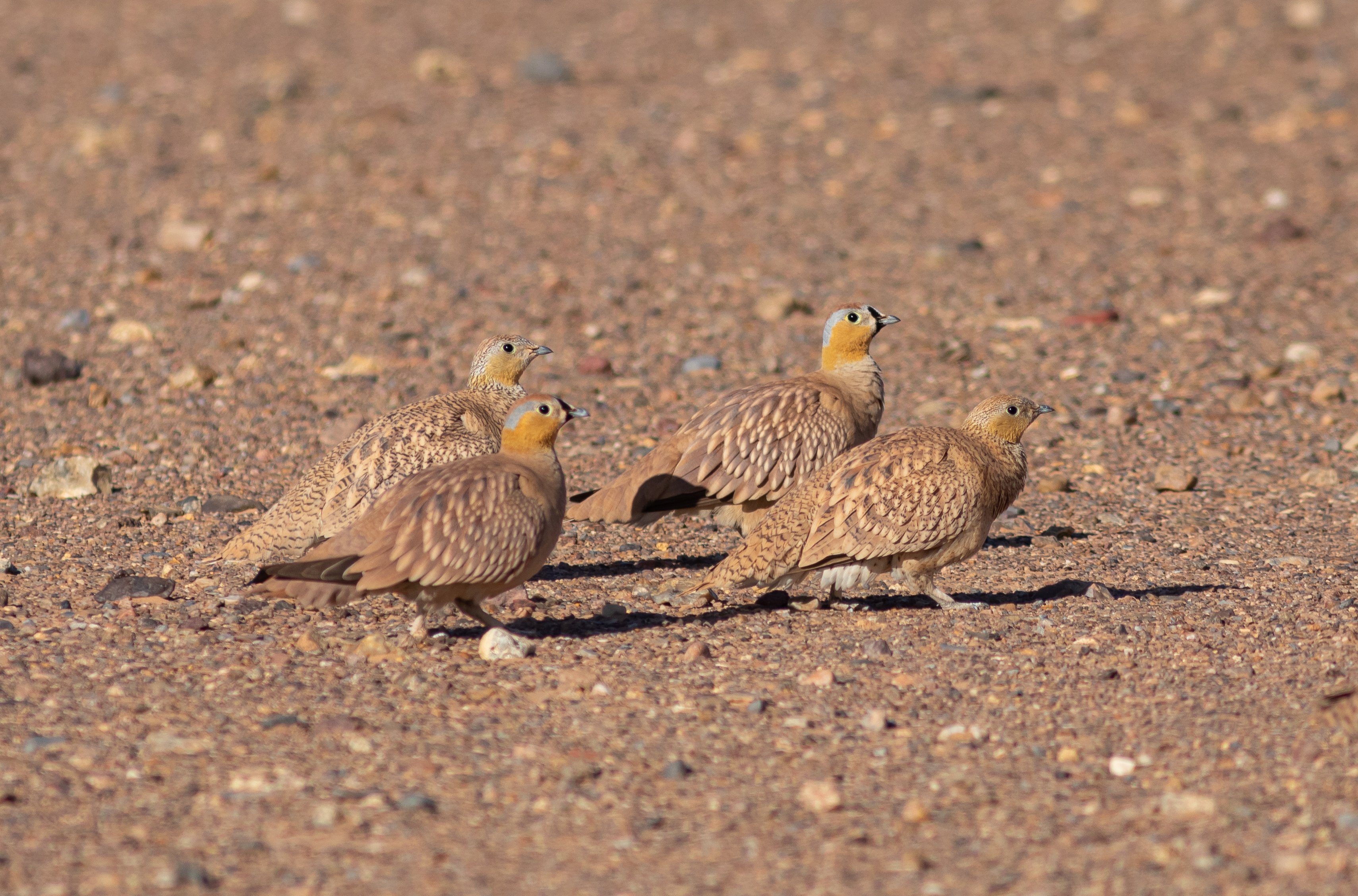 Crowned Sandgrouse © Fernando Enrique Navarrete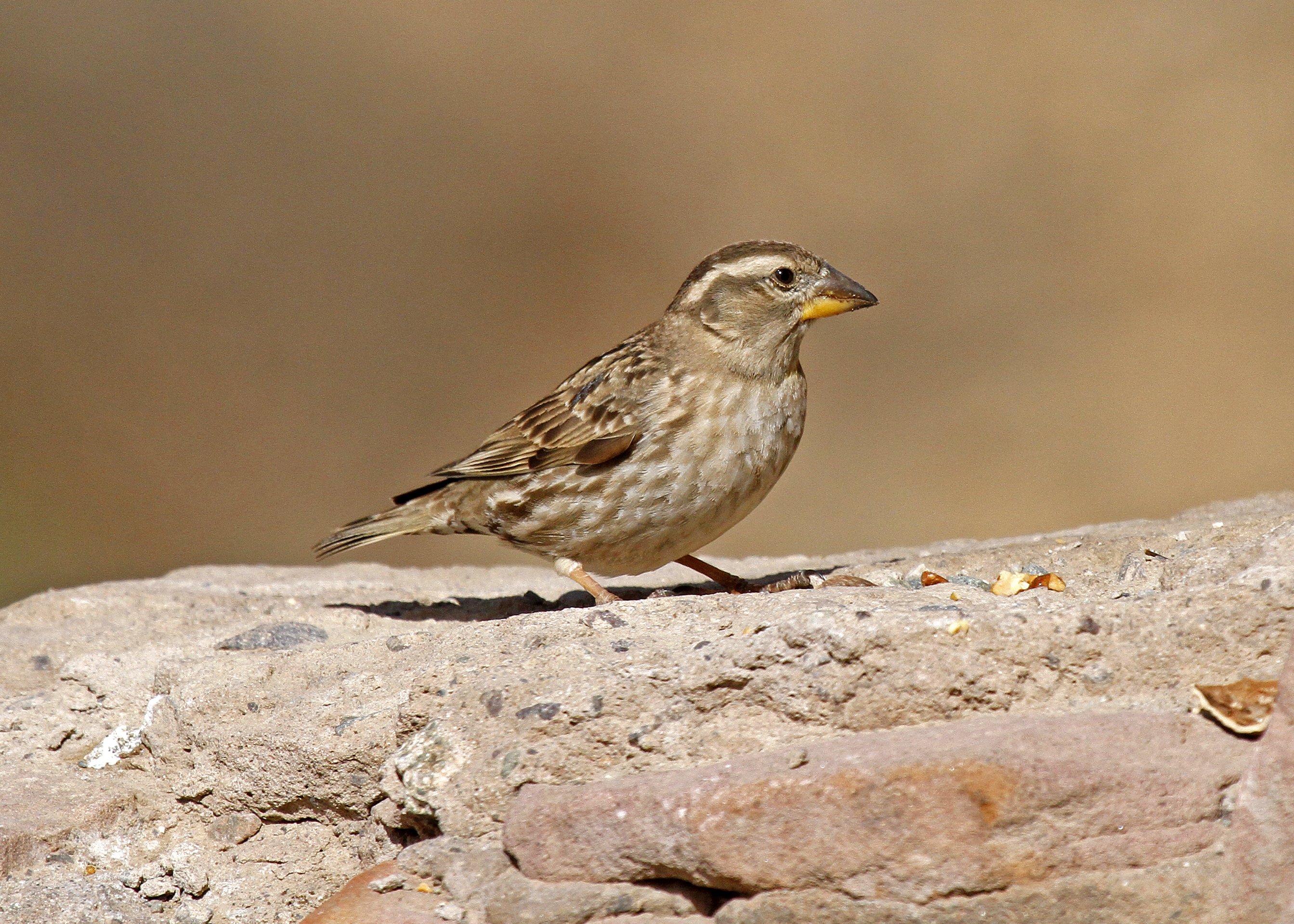 Rock Sparrow © Peter Kennerley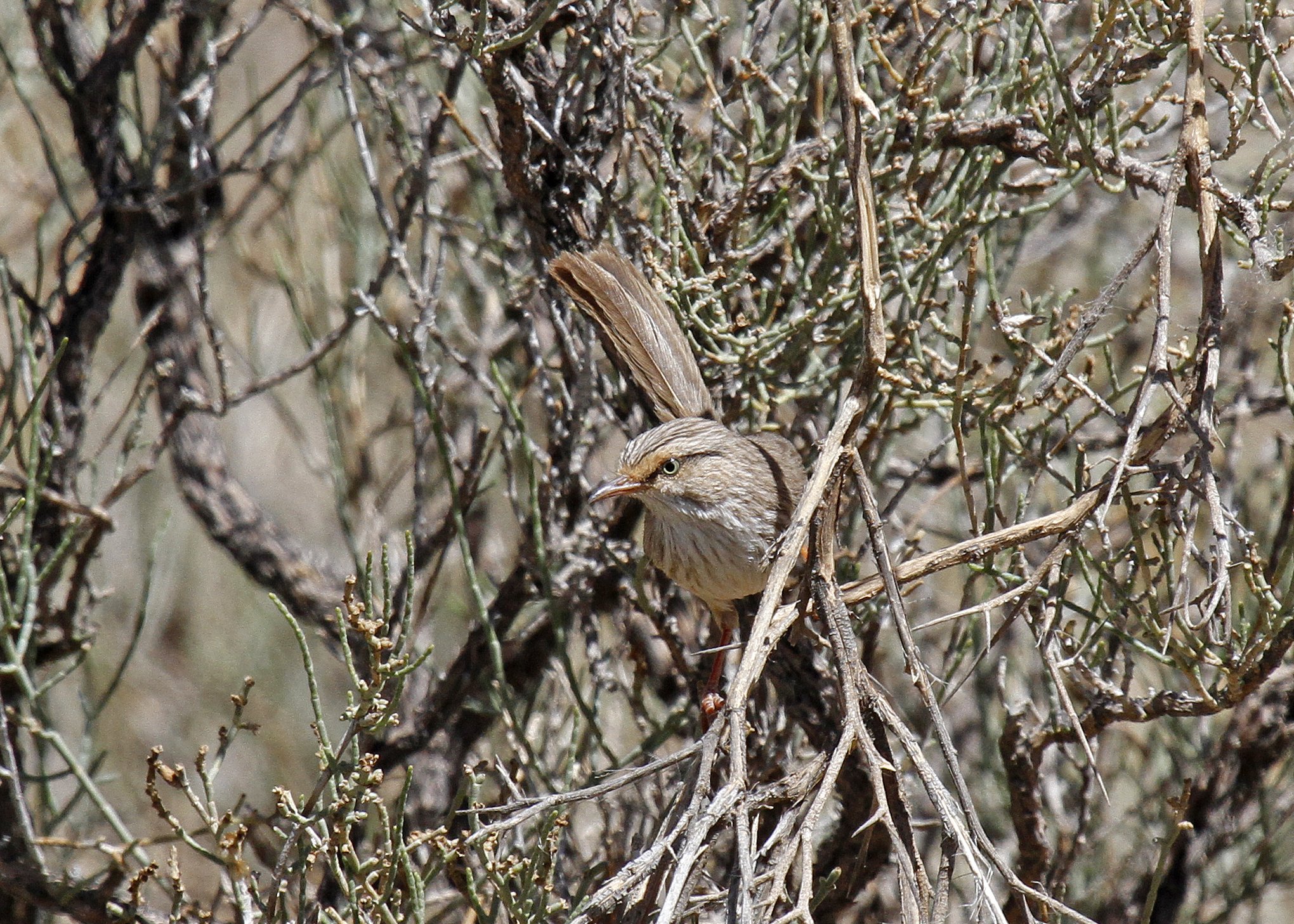 Streaked Scrub Warbler © Peter Kennerley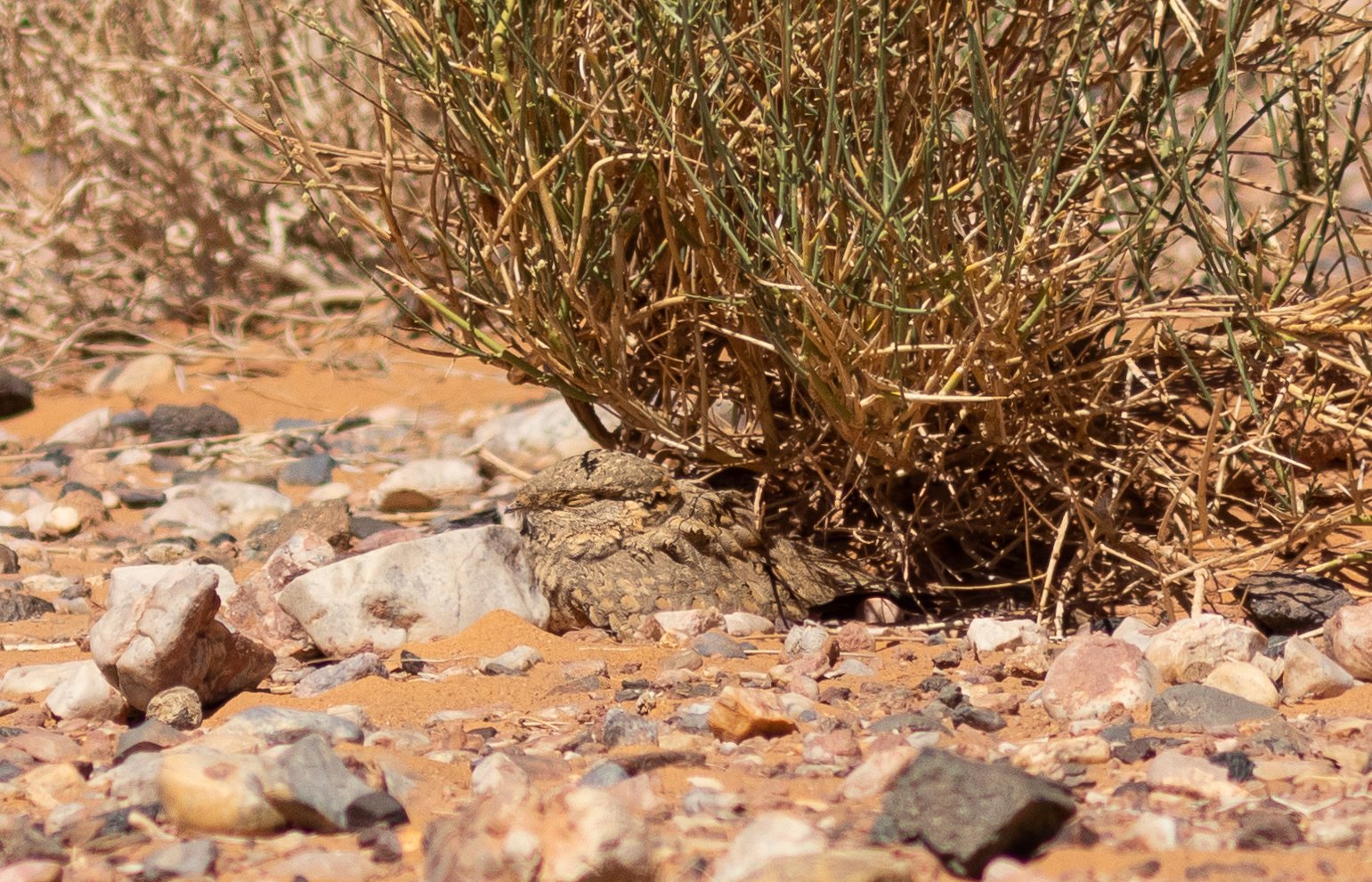 Egyptian Nightjar © Fernando Enrique Navarrete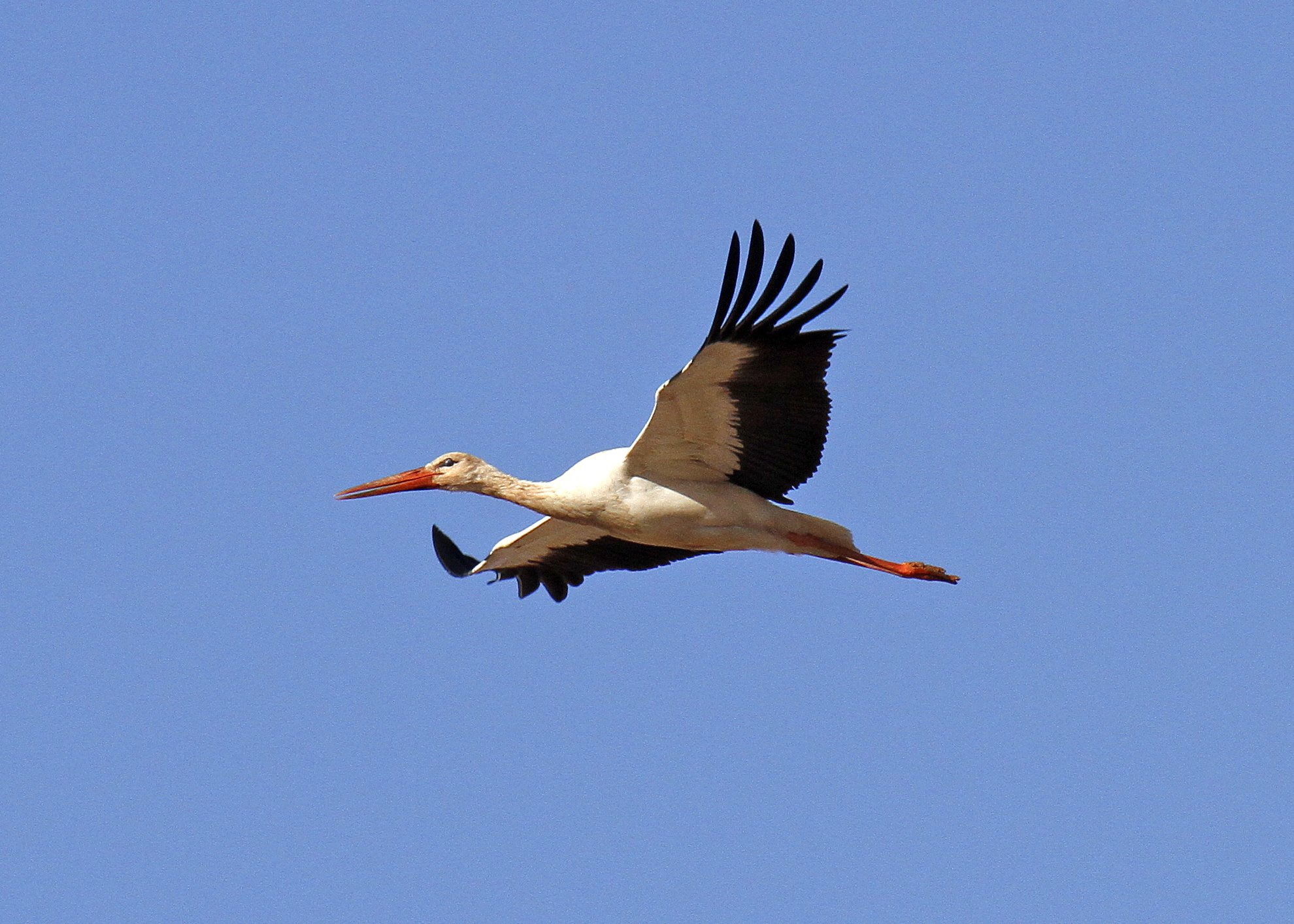 White Stork © Peter Kennerley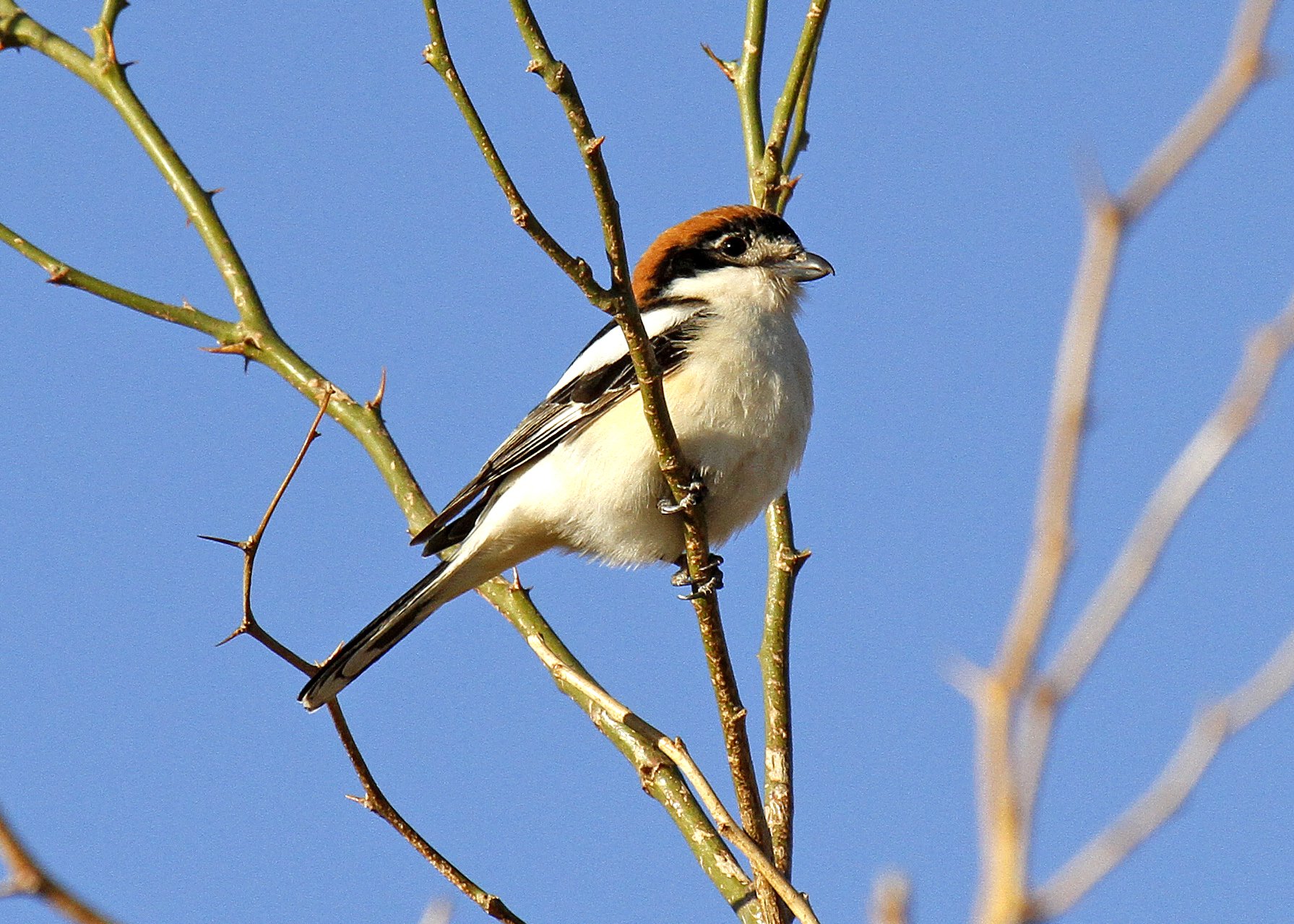 Woodchat Shrike © Peter Kennerley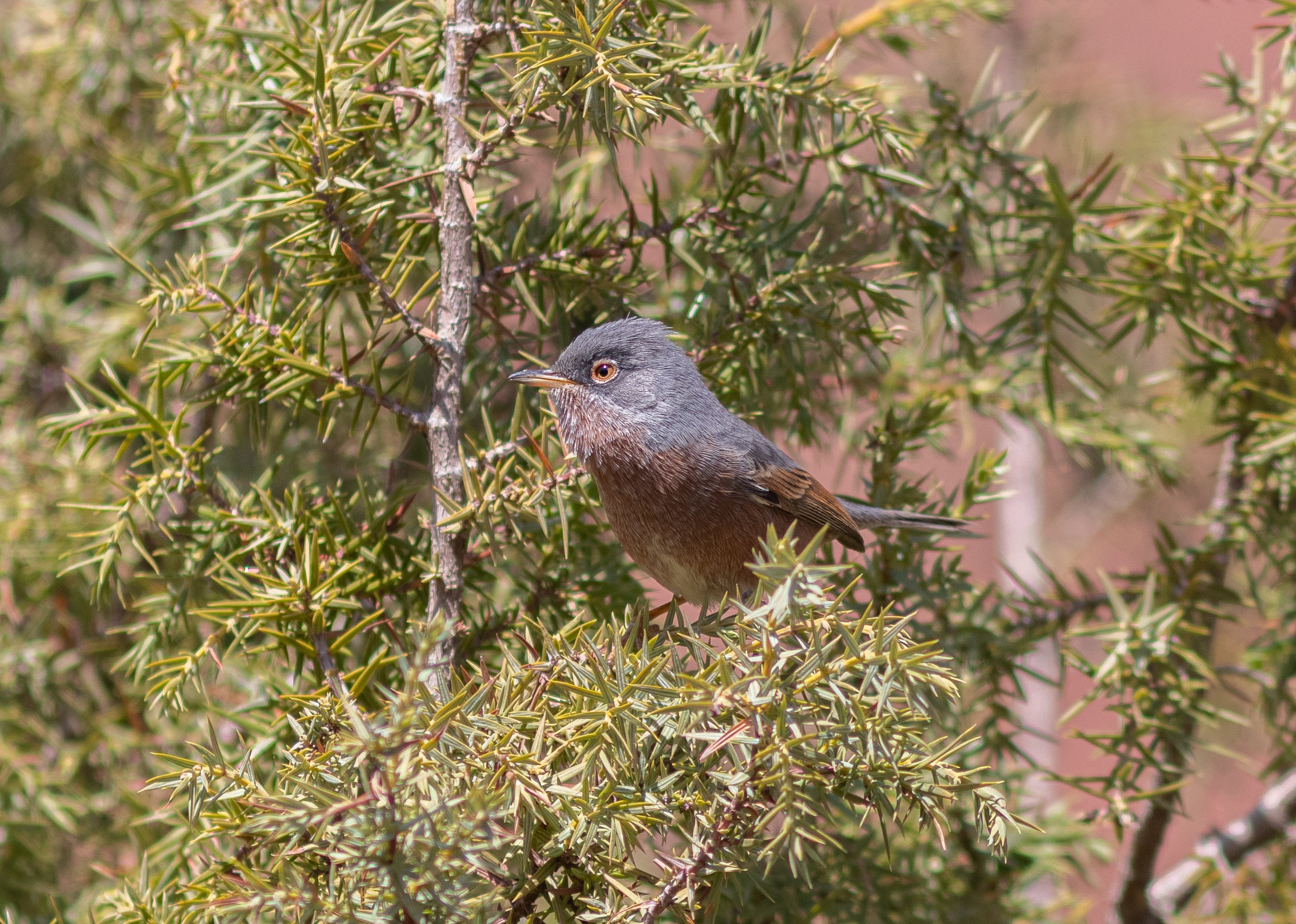 Tristram's Warbler © Fernando Enrique Navarrete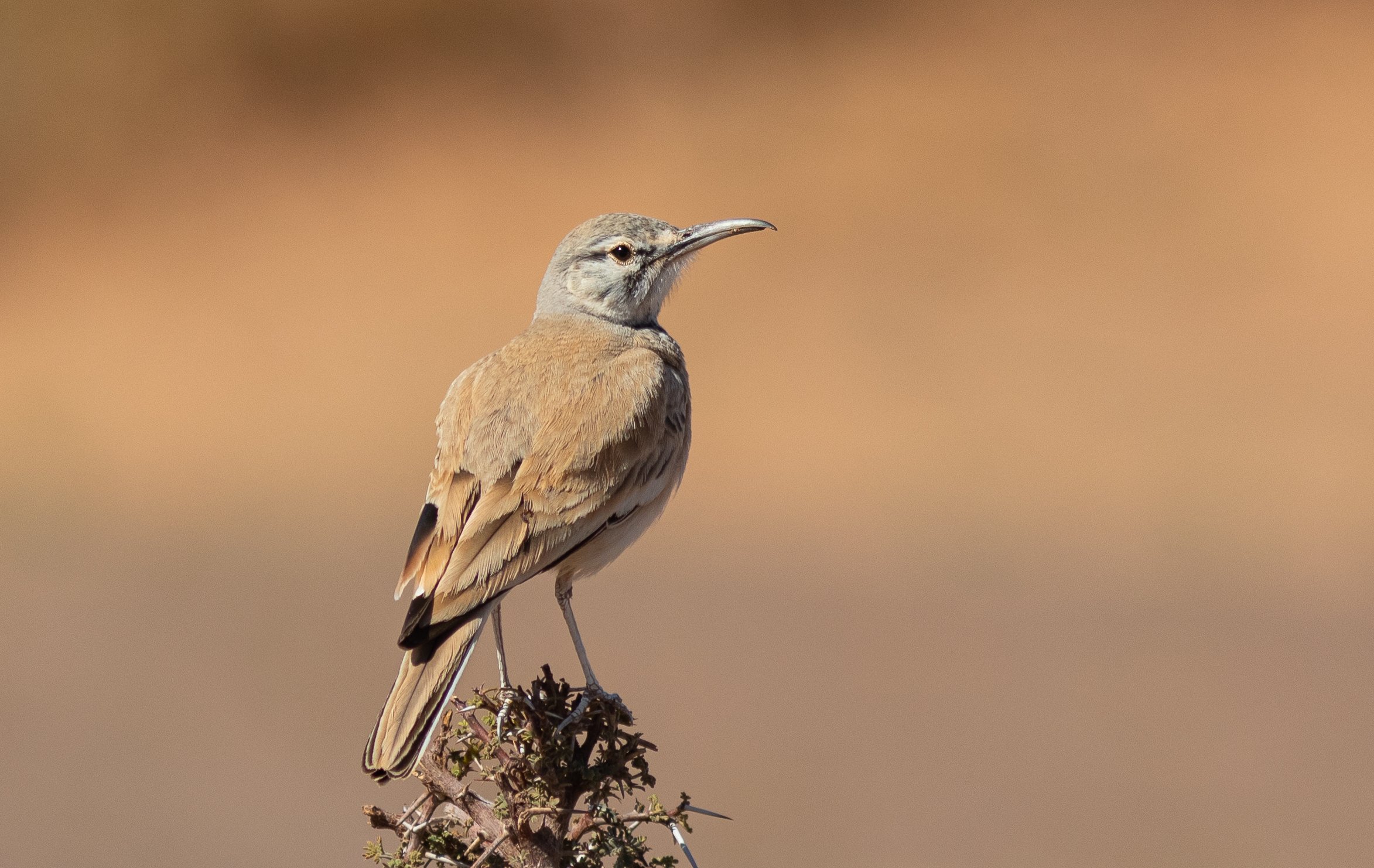 Greater Hoopoe-Lark © Fernando Enrique Navarrete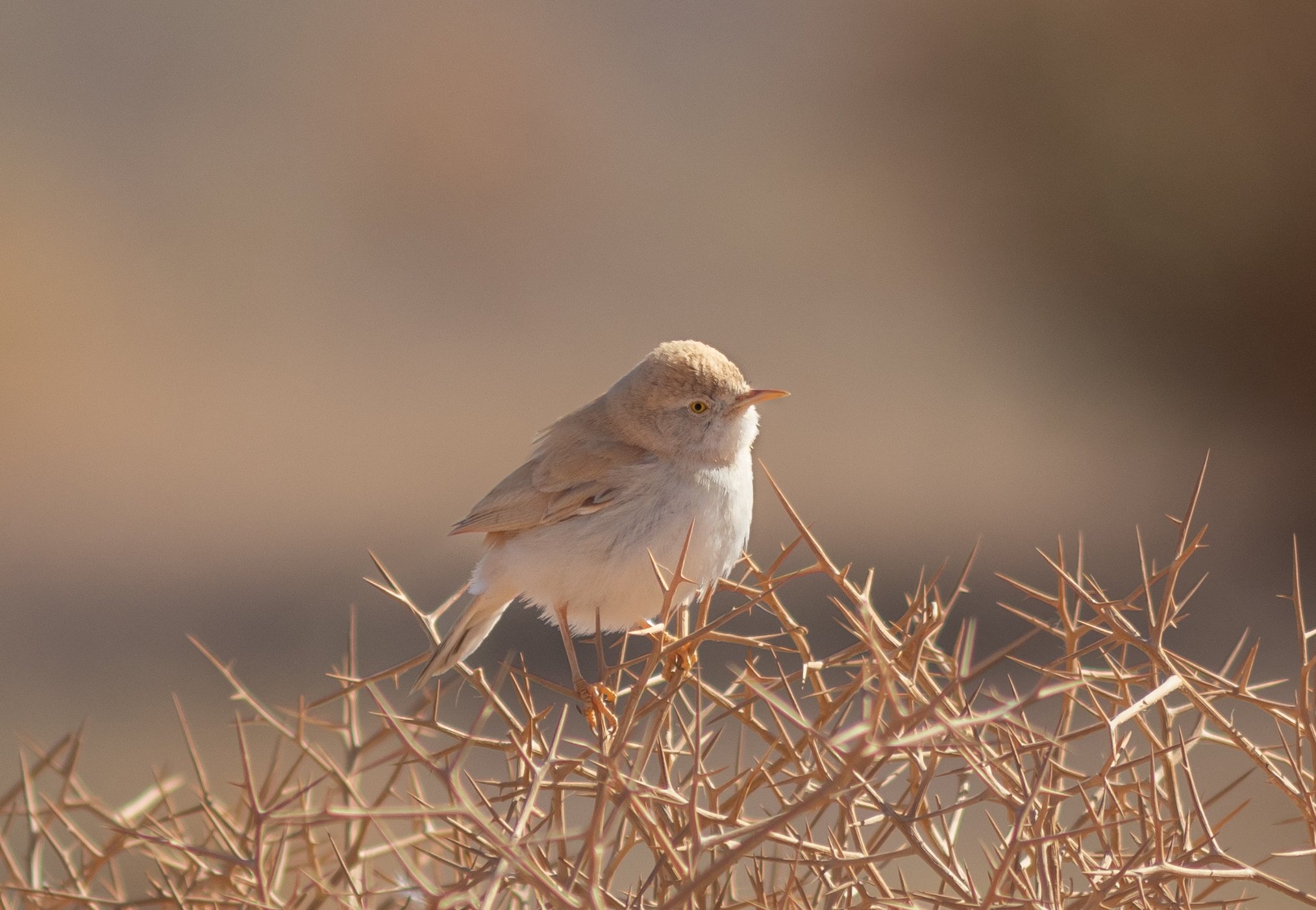 African Desert Warbler © Fernando Enrique Navarrete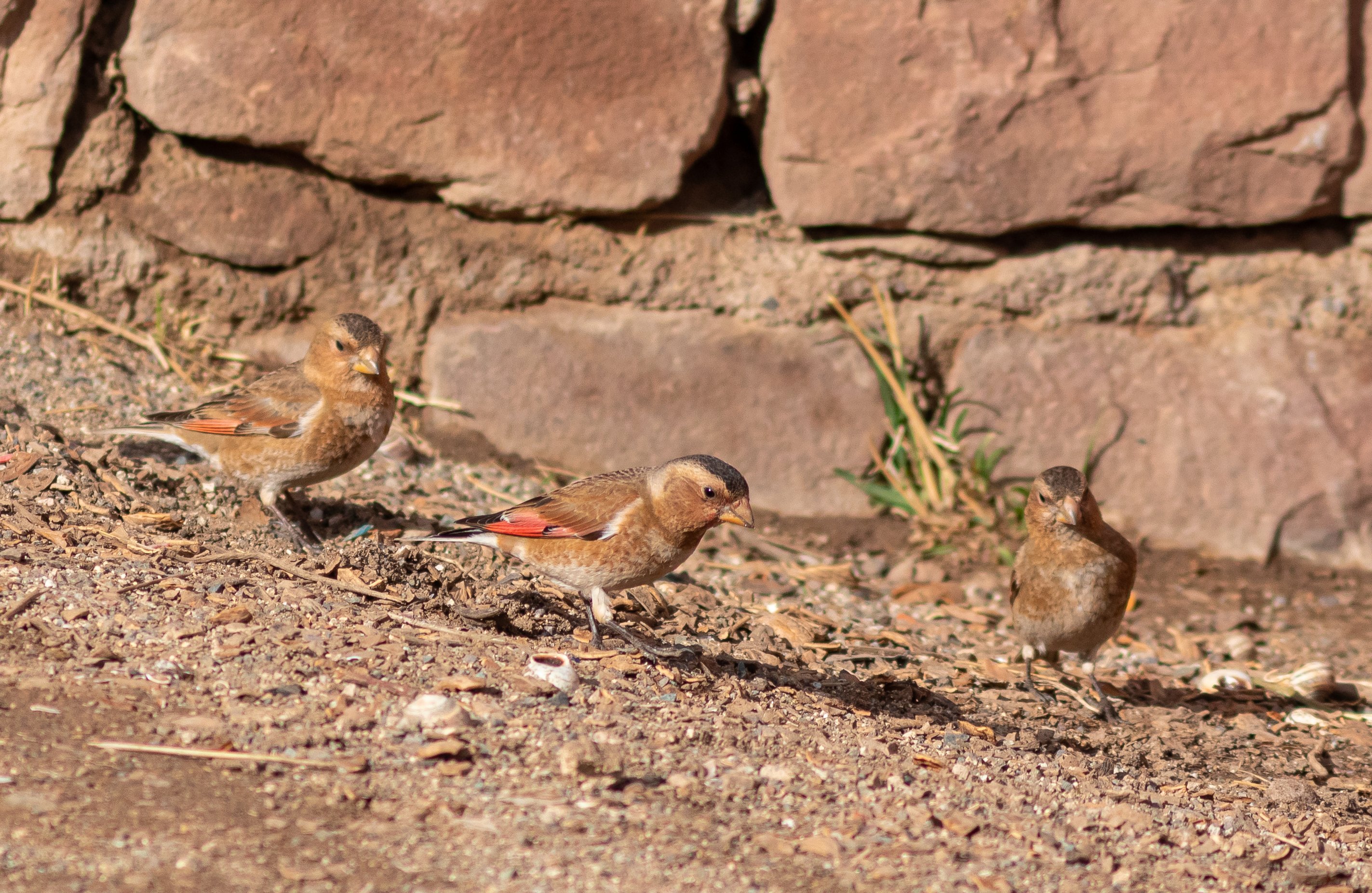 African Crimson-winged Finch © Fernando Enrique Navarrete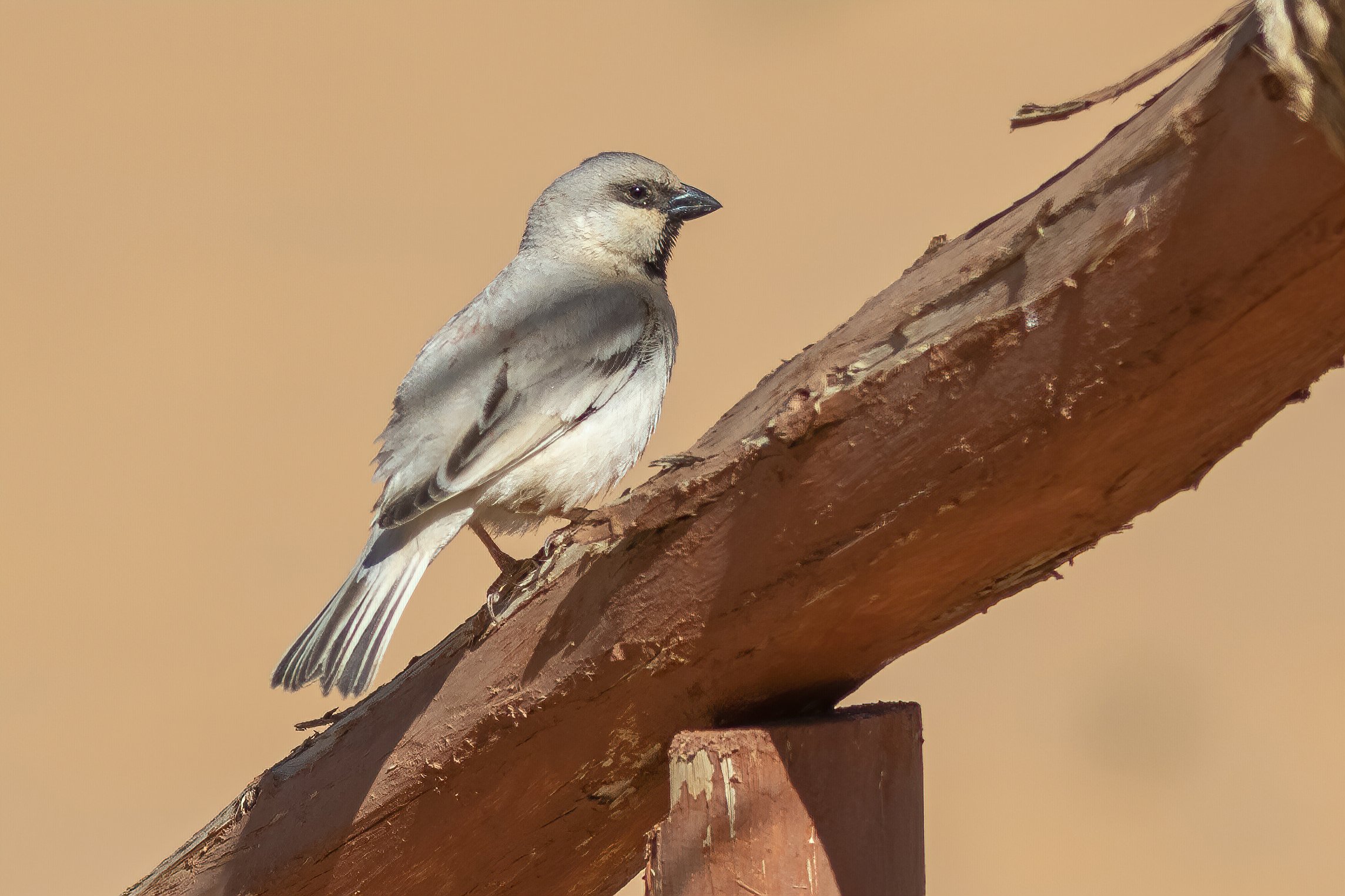 Male Desert Sparrow © Fernando Enrique Navarrete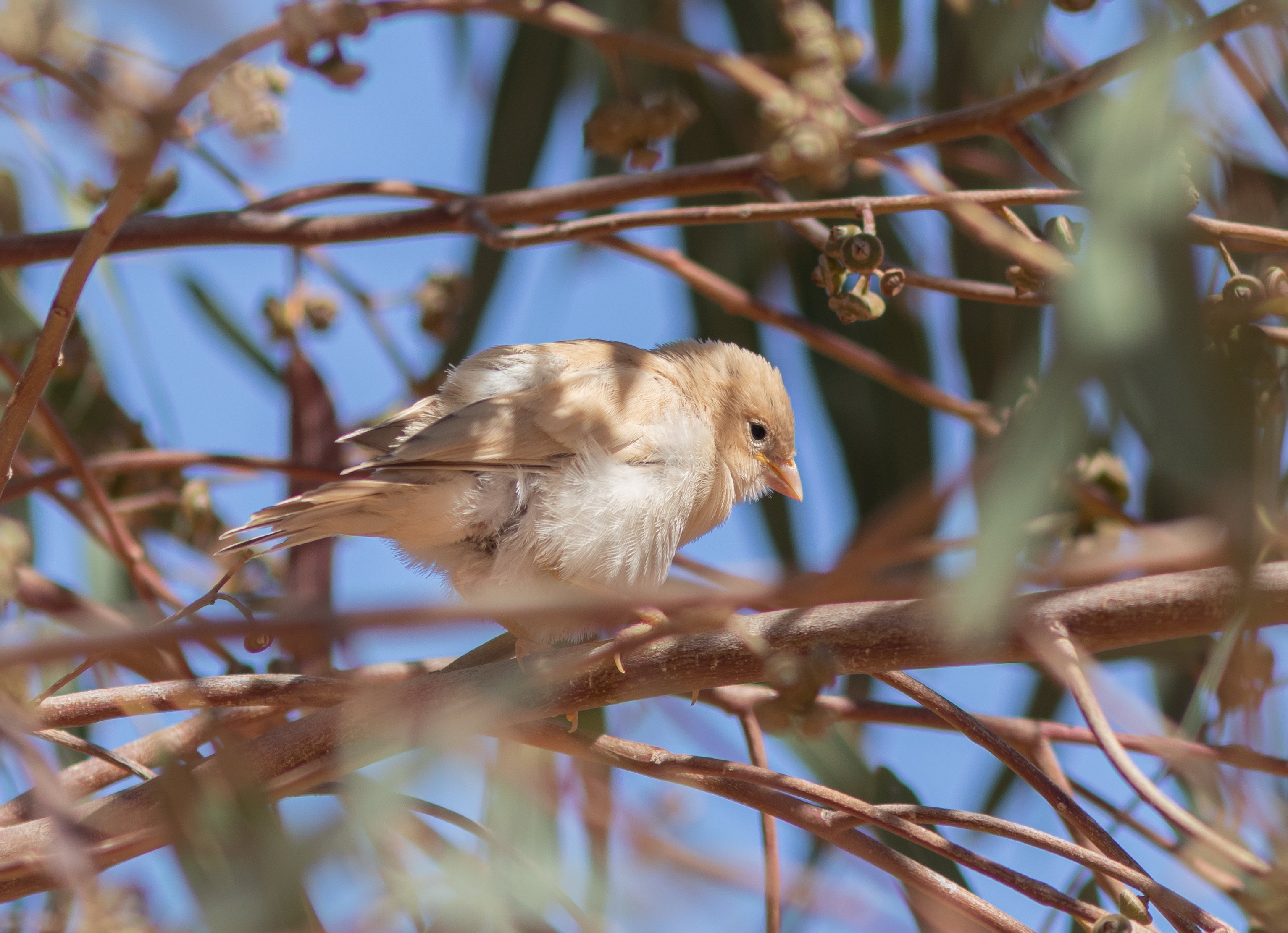 Juvenile Desert Sparrow© Fernando Enrique Navarrete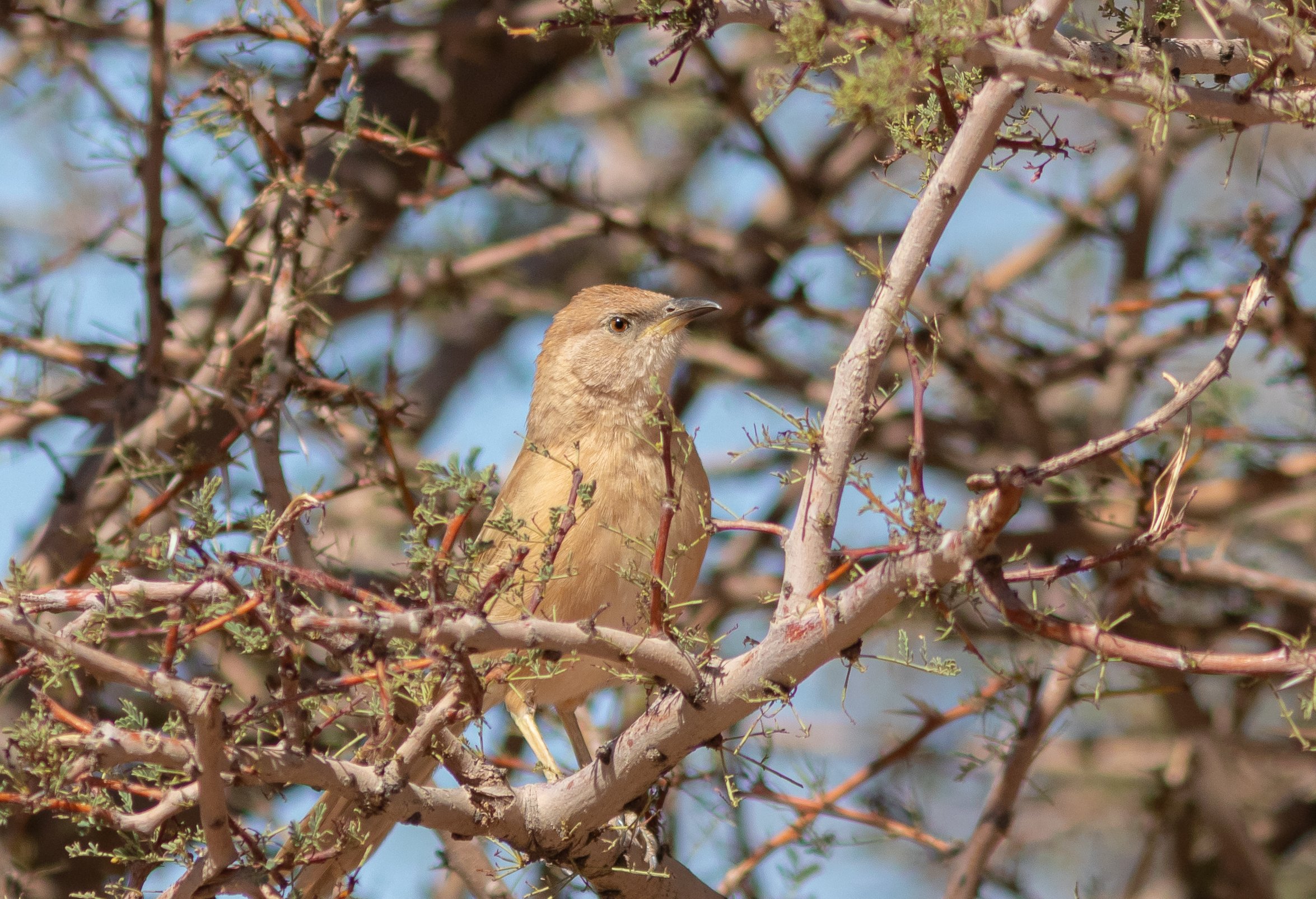 Fulvous Babbler © Fernando Enrique Navarrete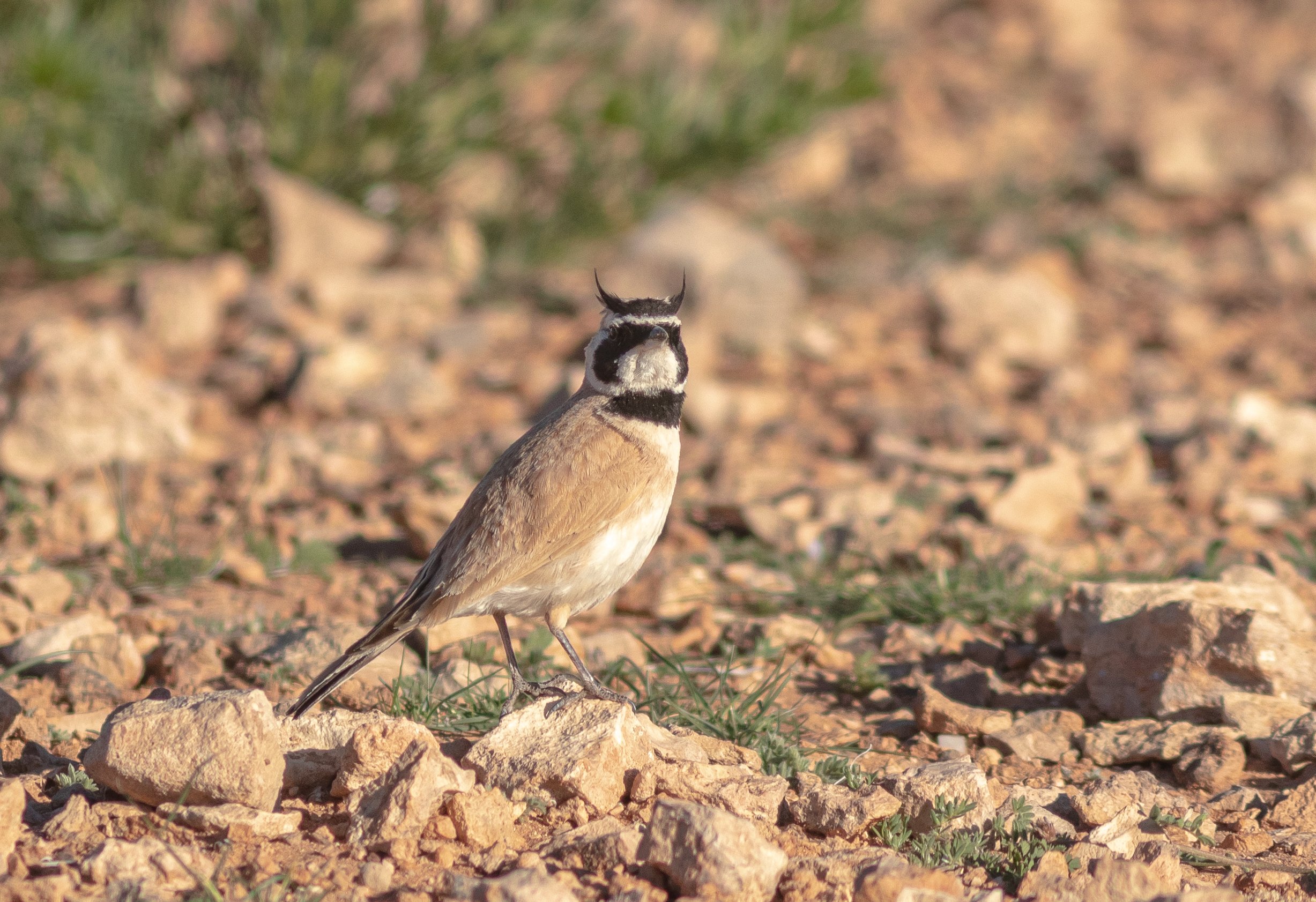 Temminck's (Horned) Lark © Fernando Enrique Navarrete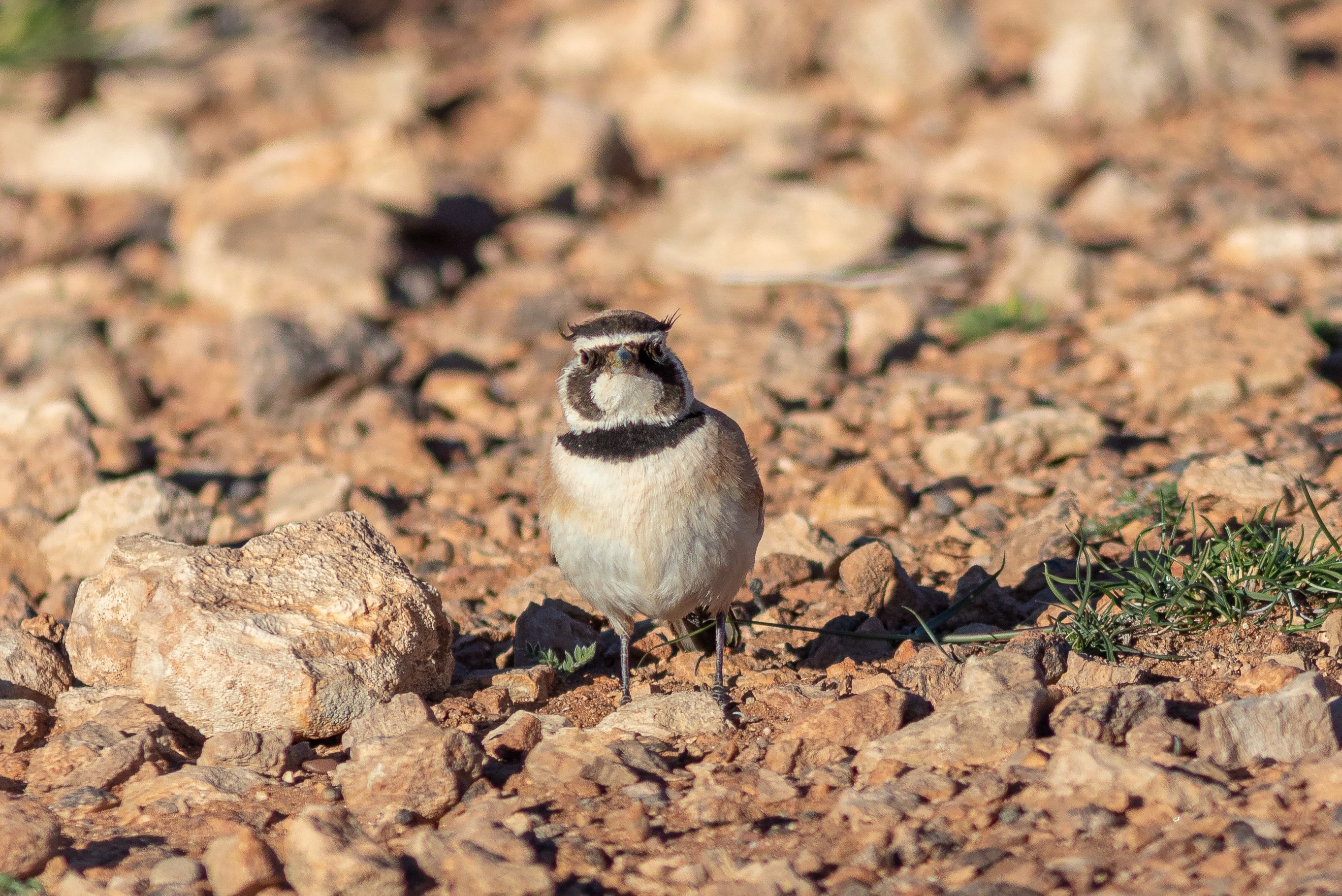 Temminck's (Horned) Lark © Fernando Enrique Navarrete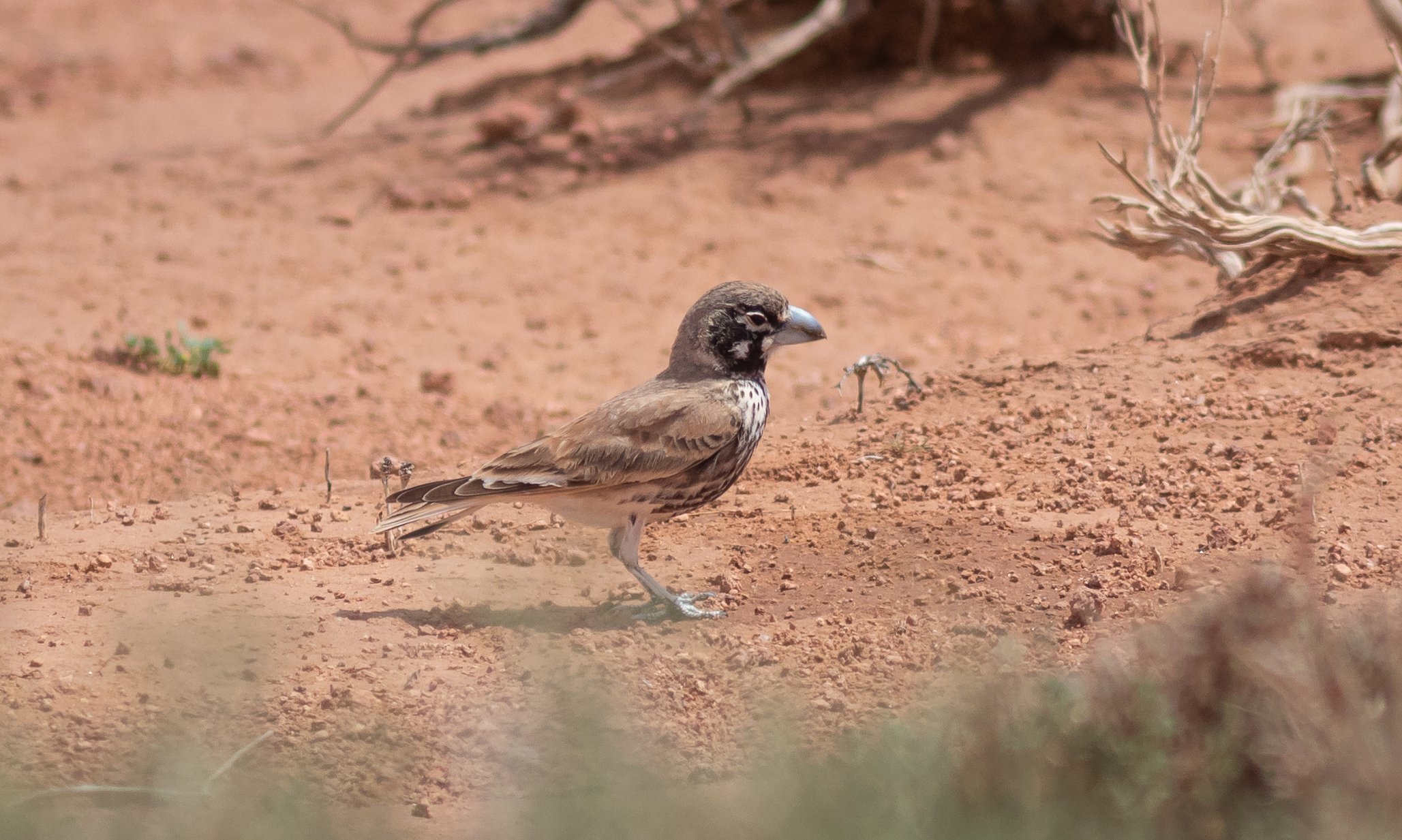 Thick-billed Lark © Fernando Enrique Navarrete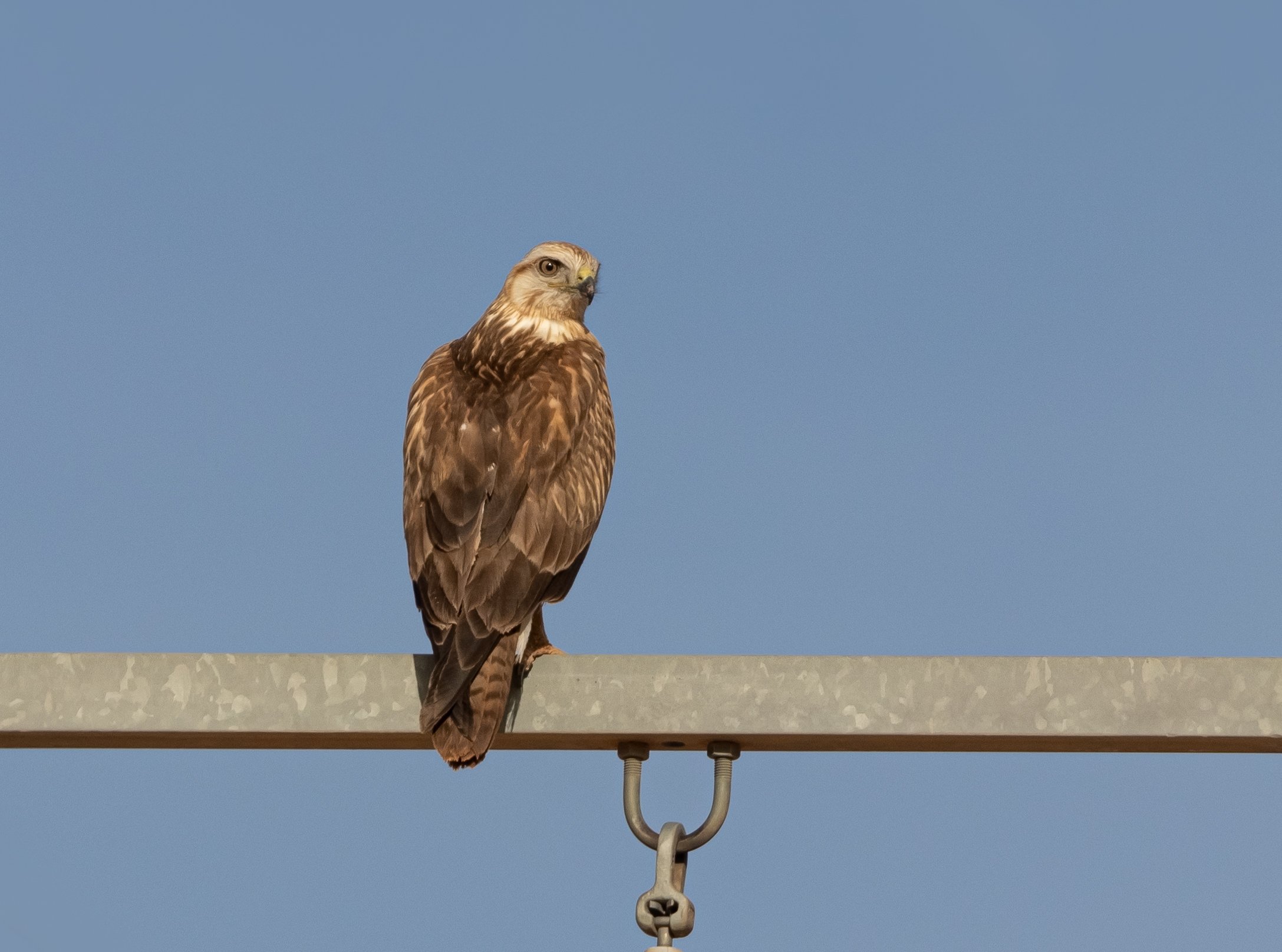 Long-legged Buzzard © Fernando Enrique Navarrete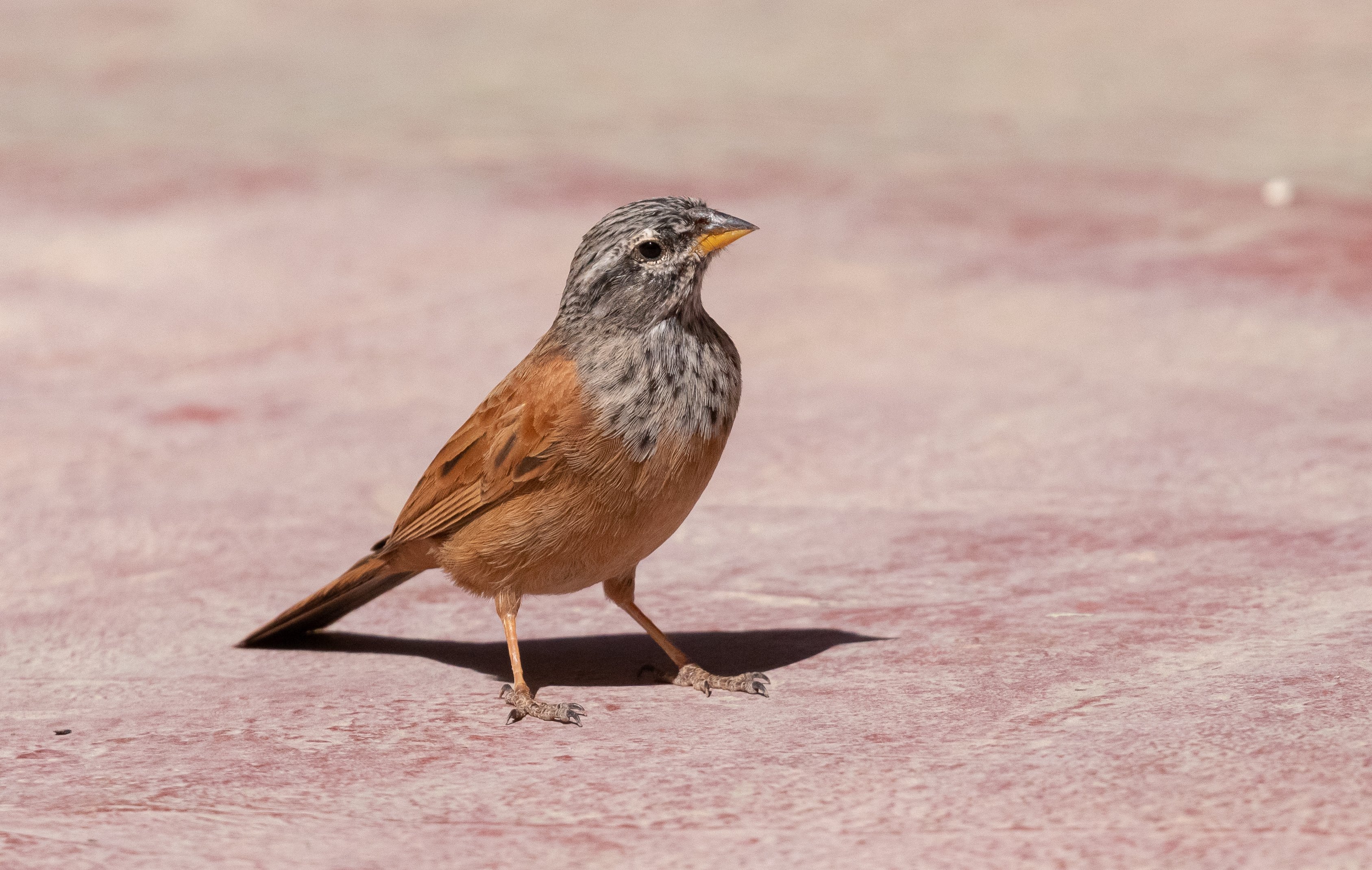 House Bunting © Fernando Enrique Navarrete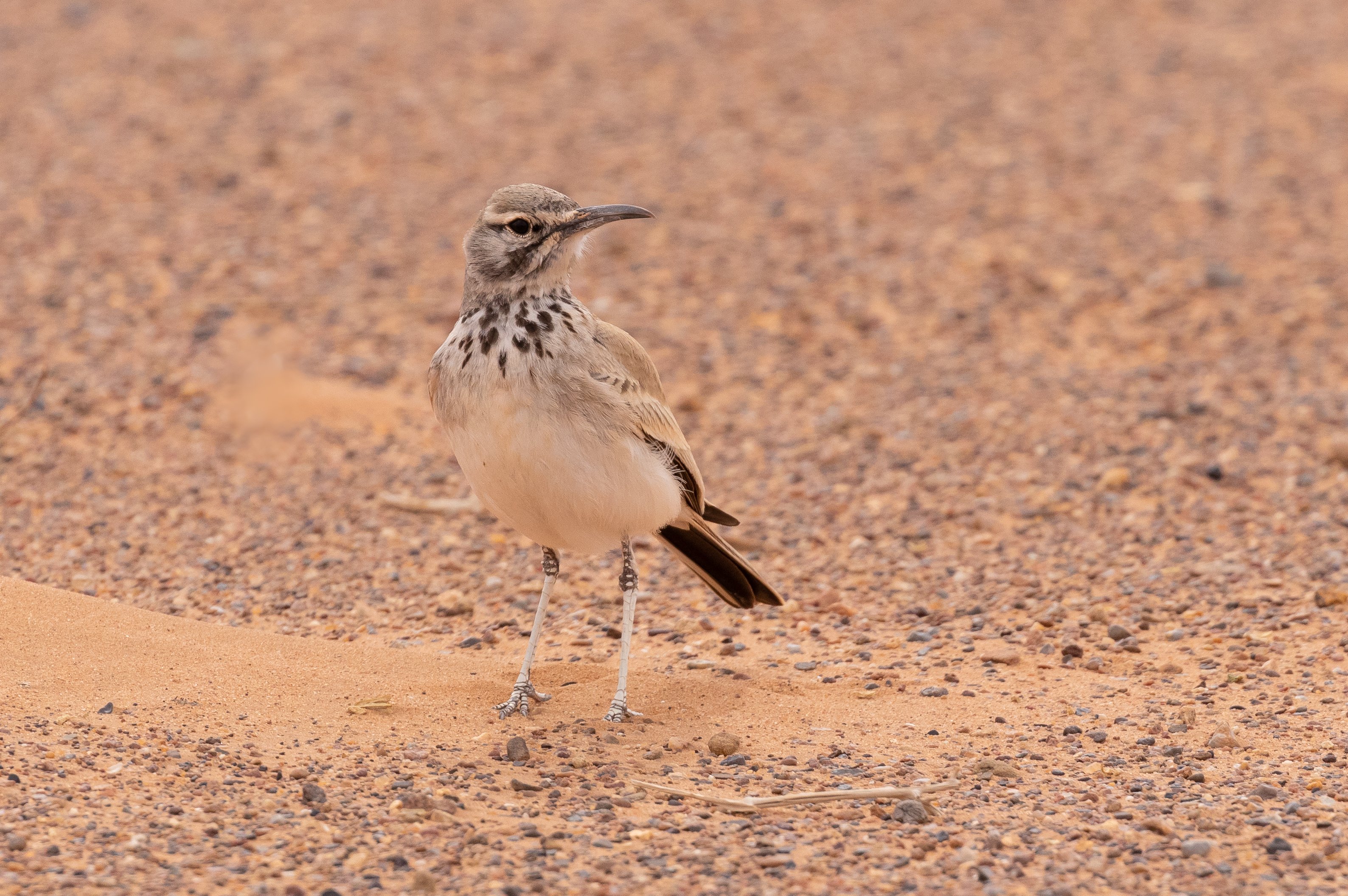 Greater Hoopoe-Lark © Fernando Enrique Navarrete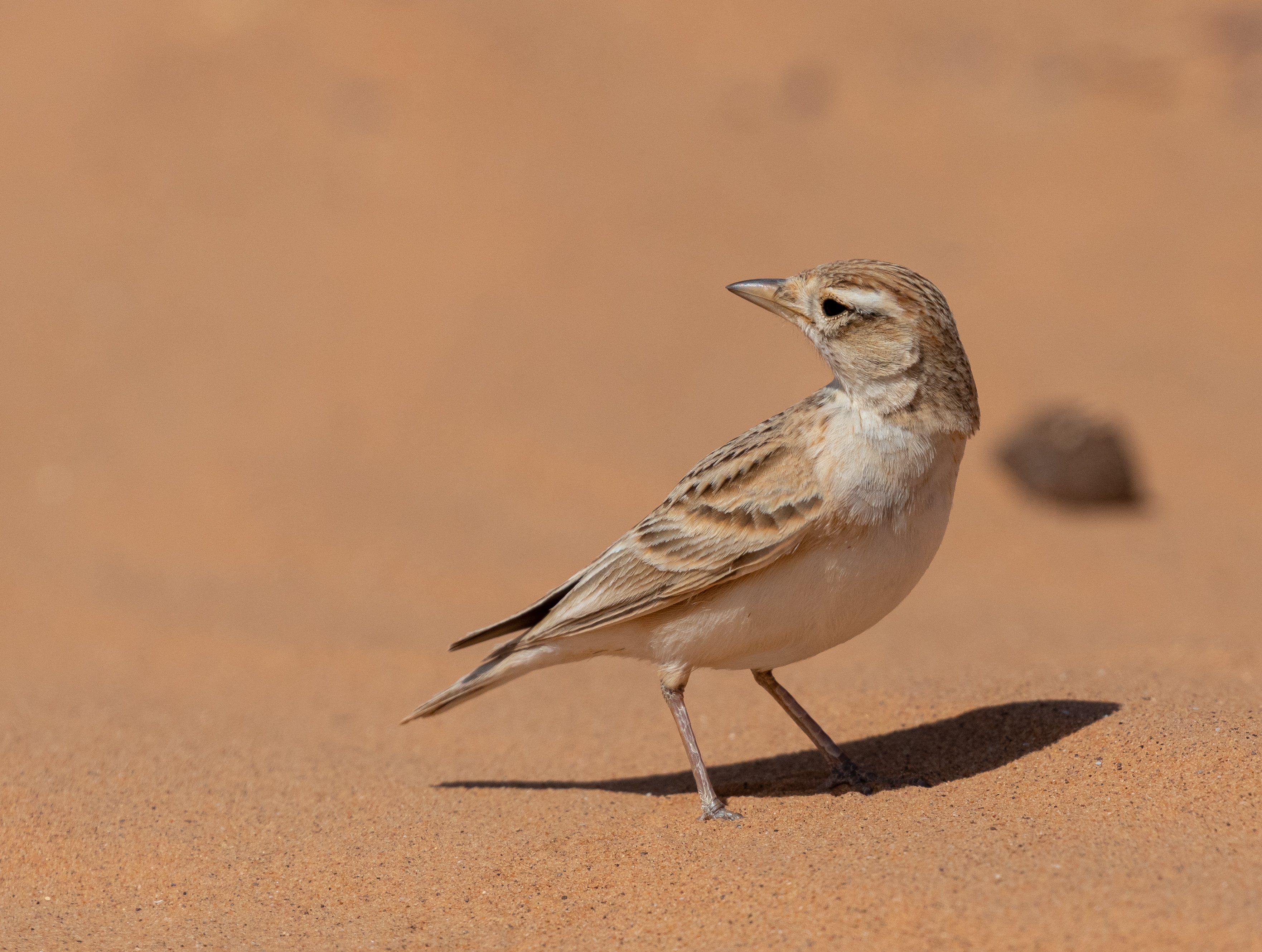 Greater Shorted-toed Lark © Fernando Enrique Navarrete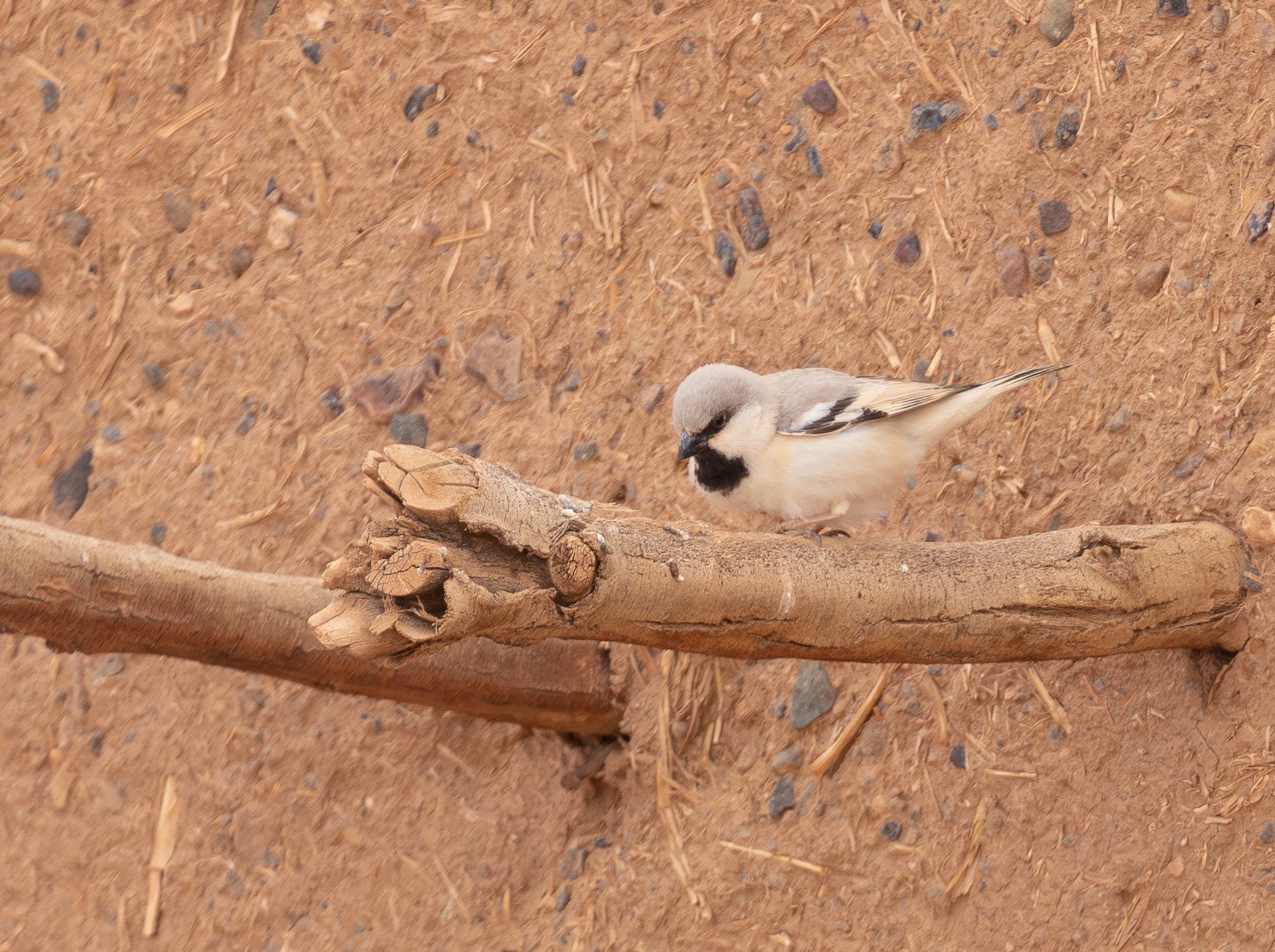 Desert Sparrow © Fernando Enrique Navarrete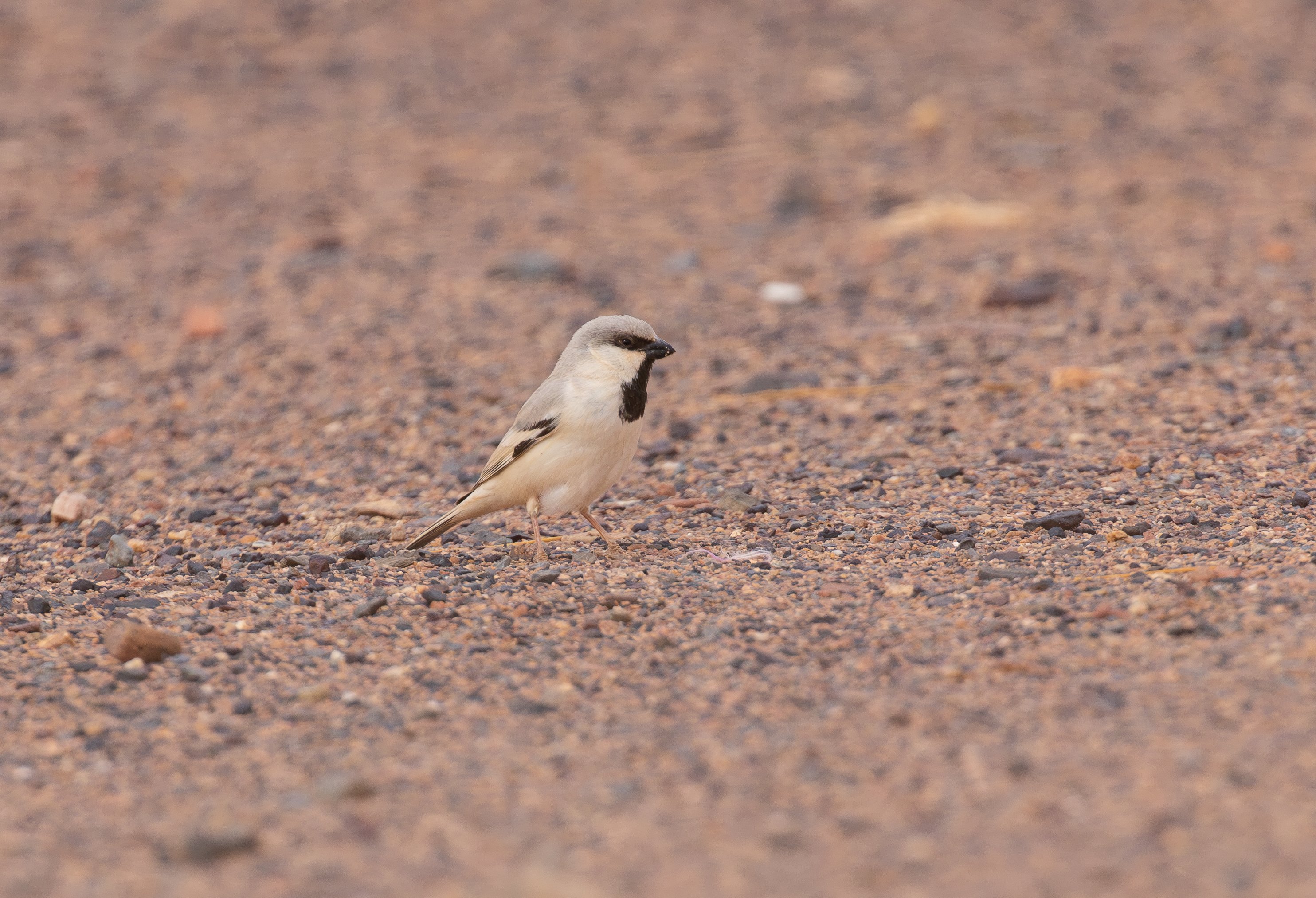 Desert Sparrow © Fernando Enrique Navarrete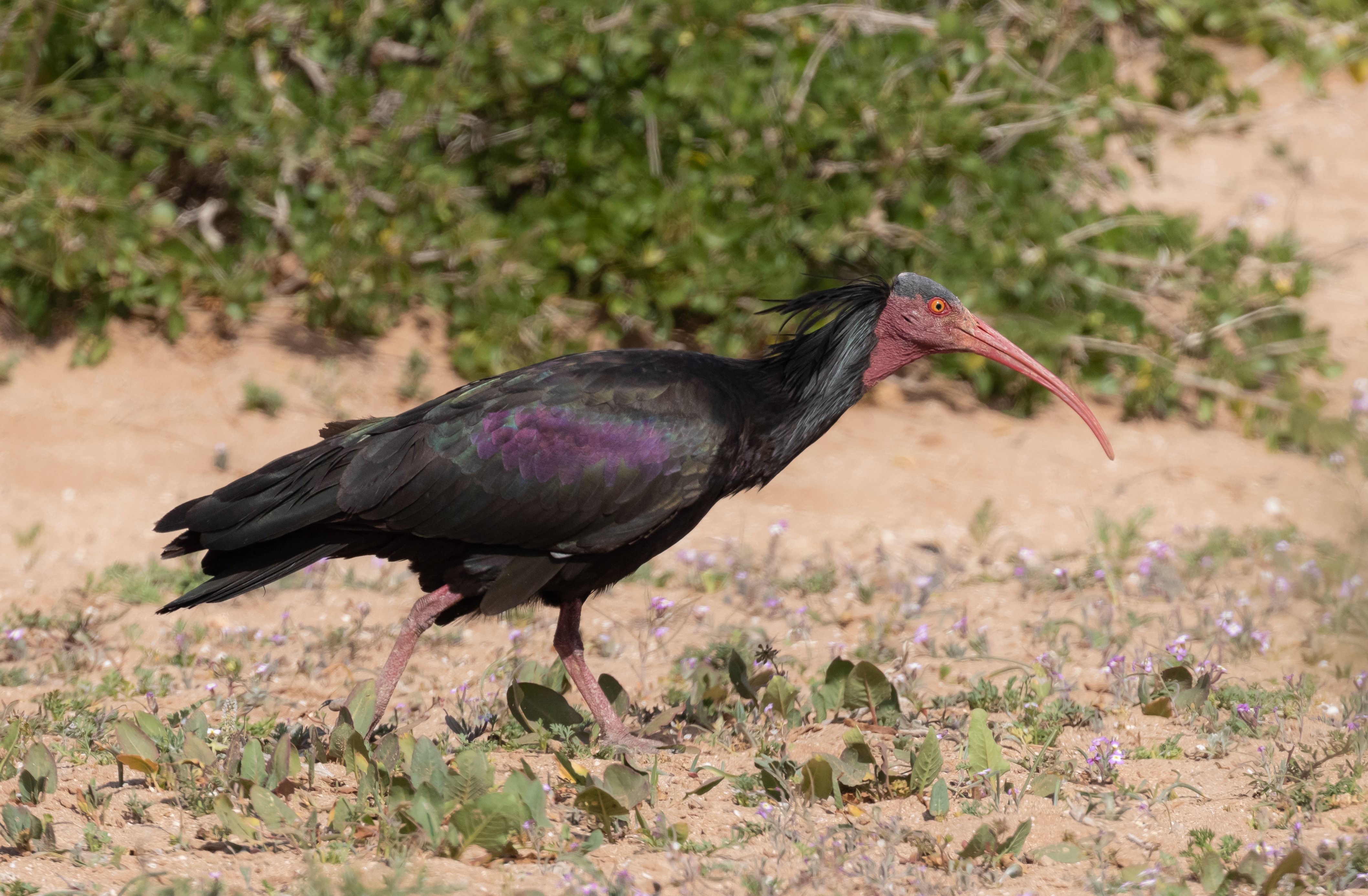 Bald Ibis © Fernando Enrique Navarrete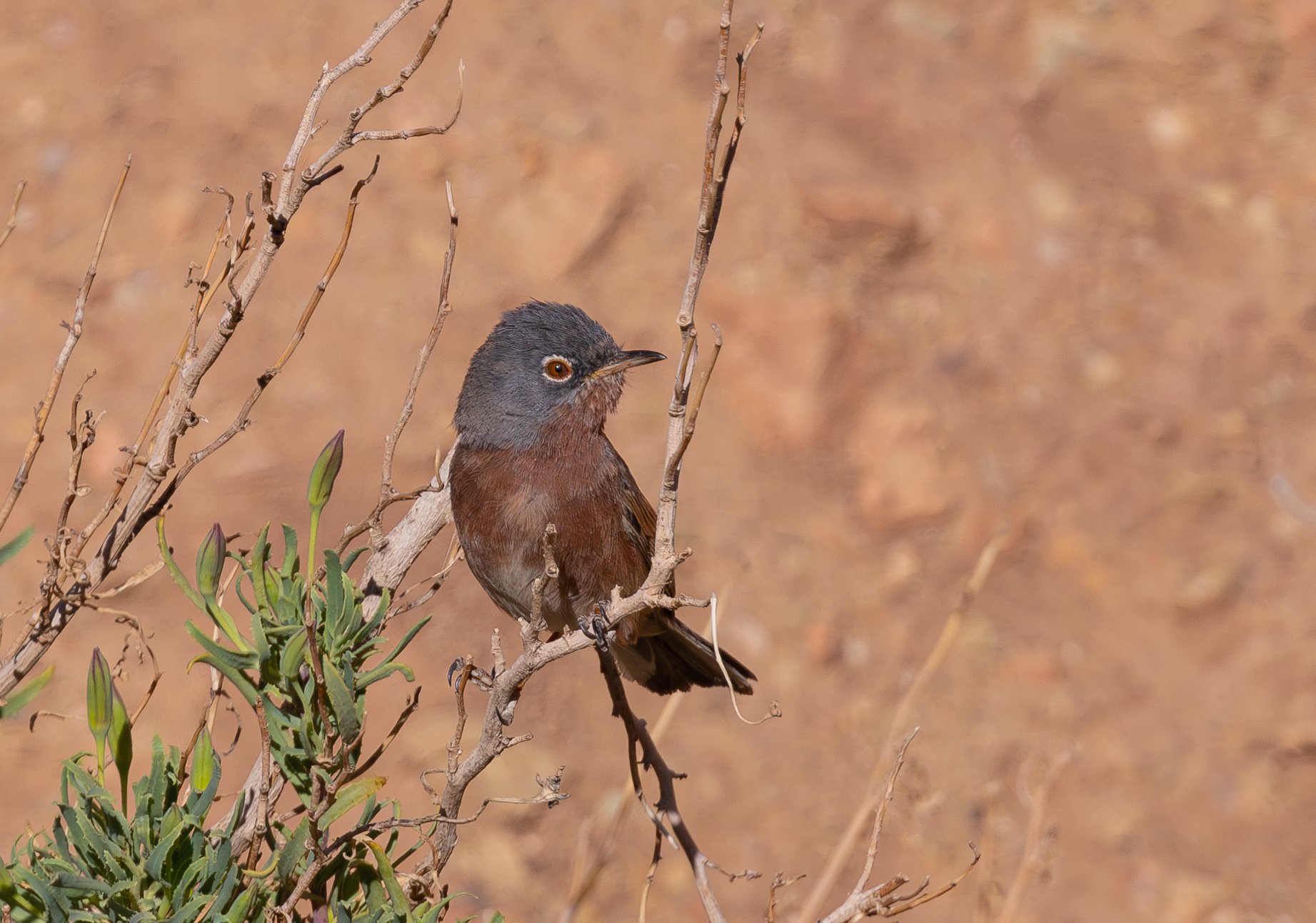 Tristram's Warbler © Fernando Enrique Navarrete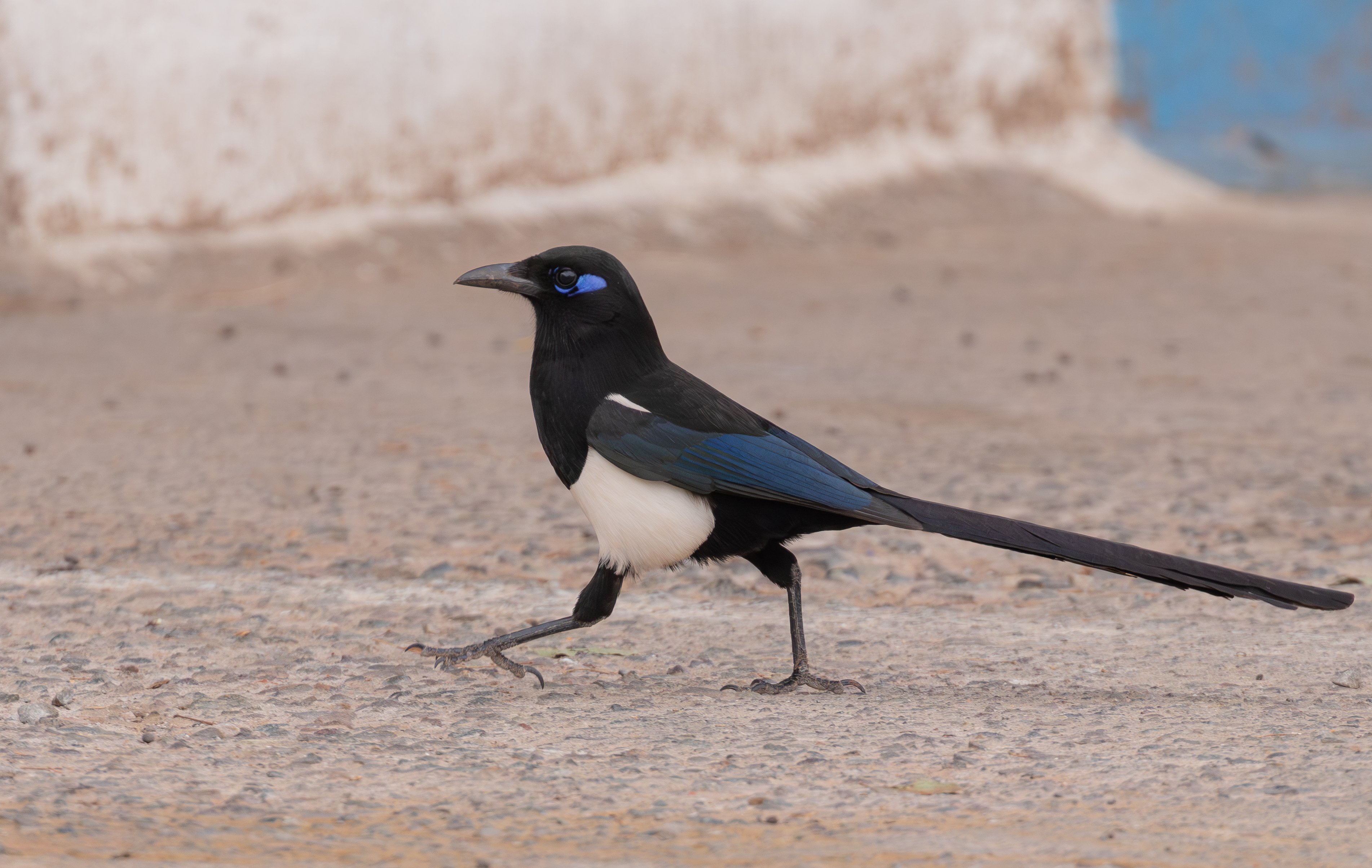 Maghreb Magpie © Fernando Enrique Navarrete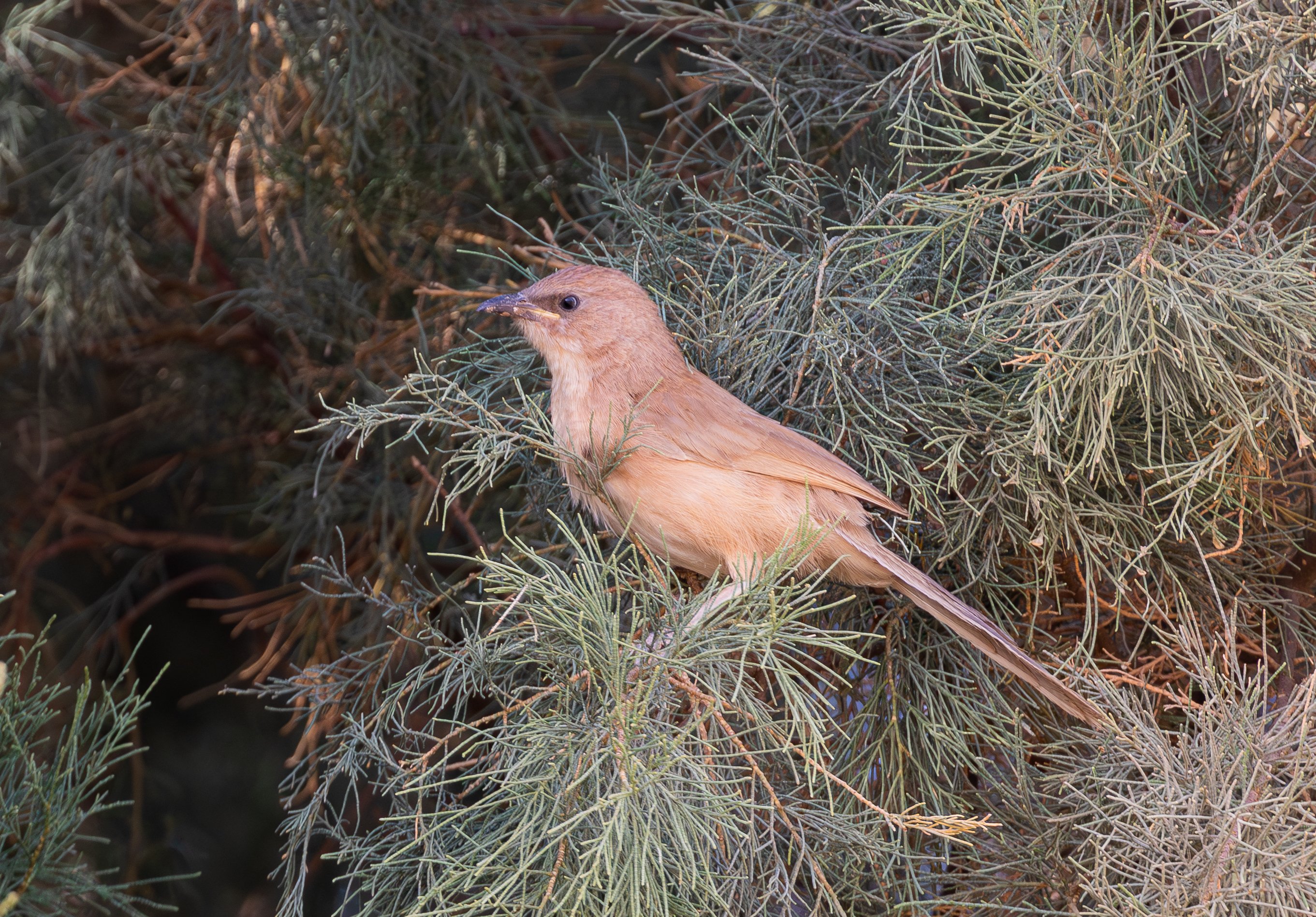 Fulvous Babbler © Fernando Enrique Navarrete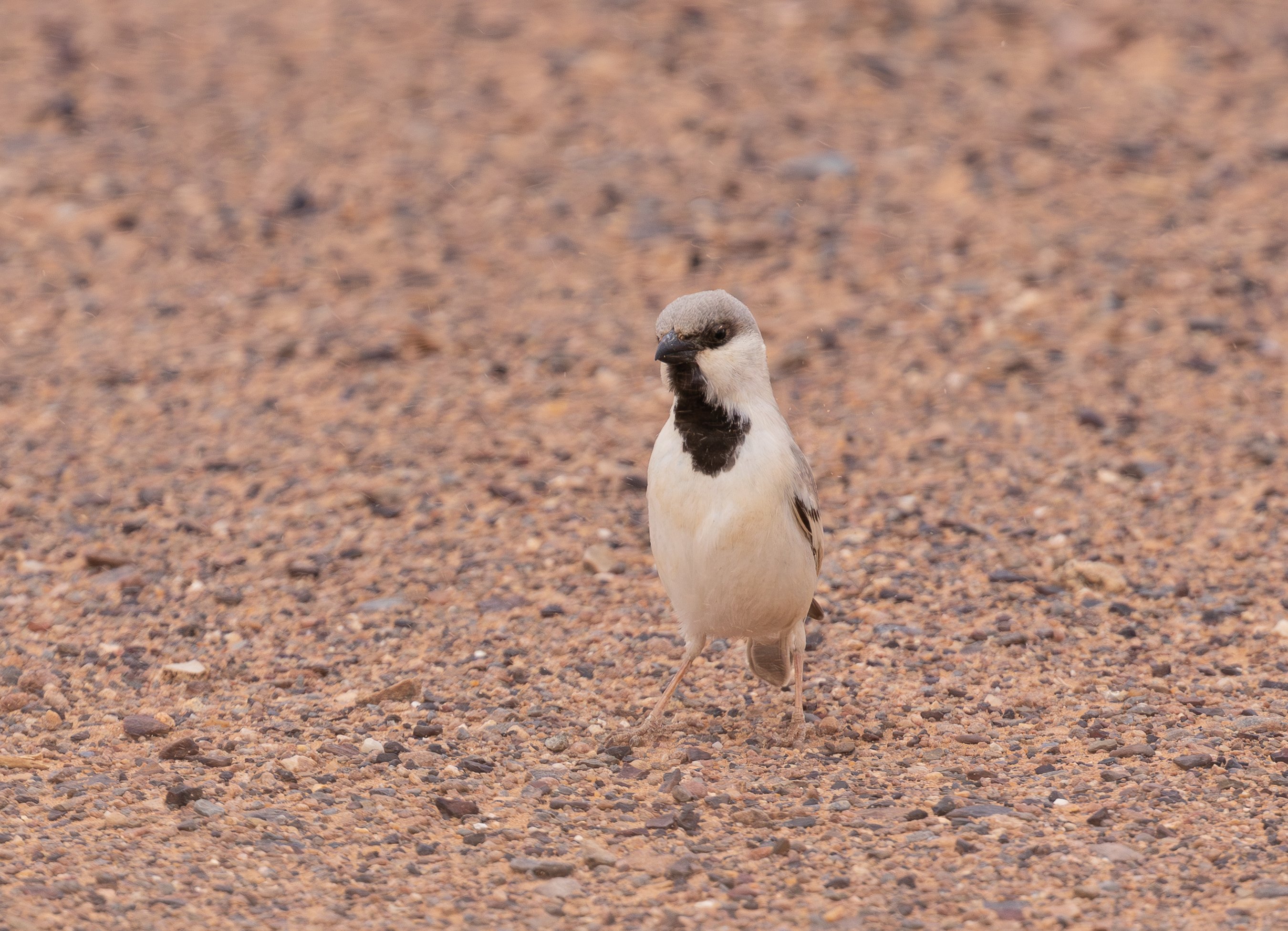 Desert Sparrow © Fernando Enrique Navarrete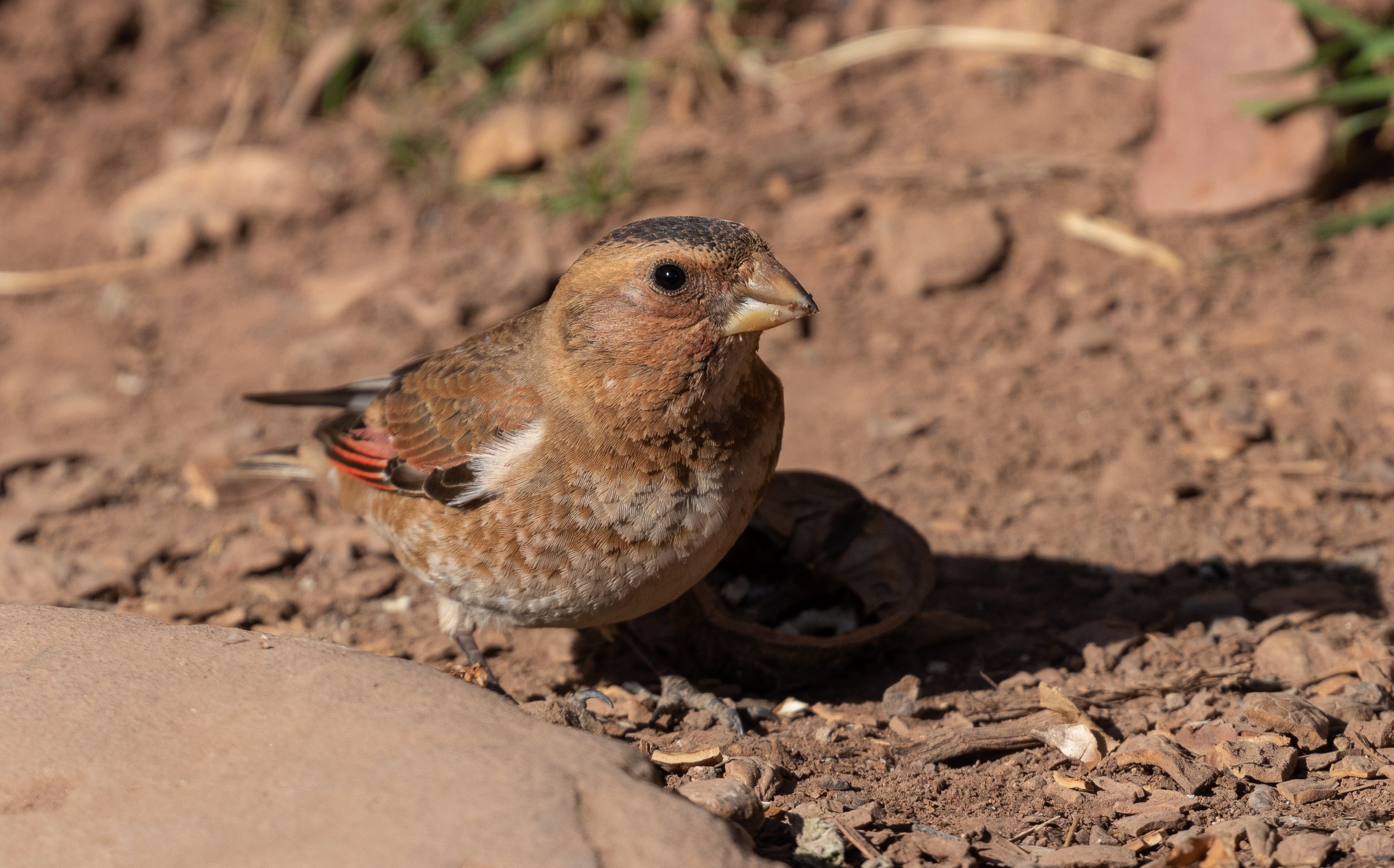 African Crimson-winged Finch © Fernando Enrique Navarrete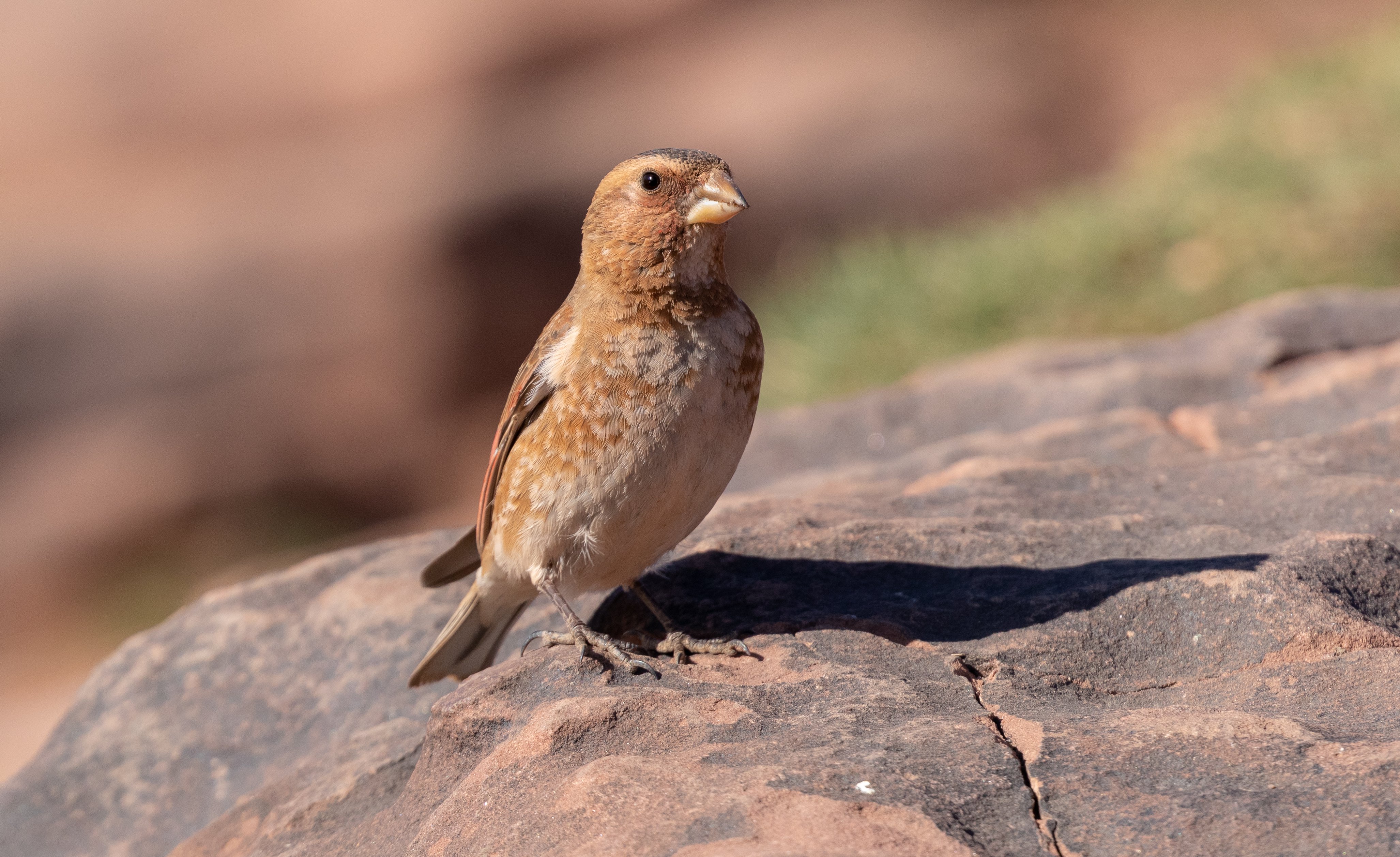 African Crimson-winged Finch © Fernando Enrique Navarrete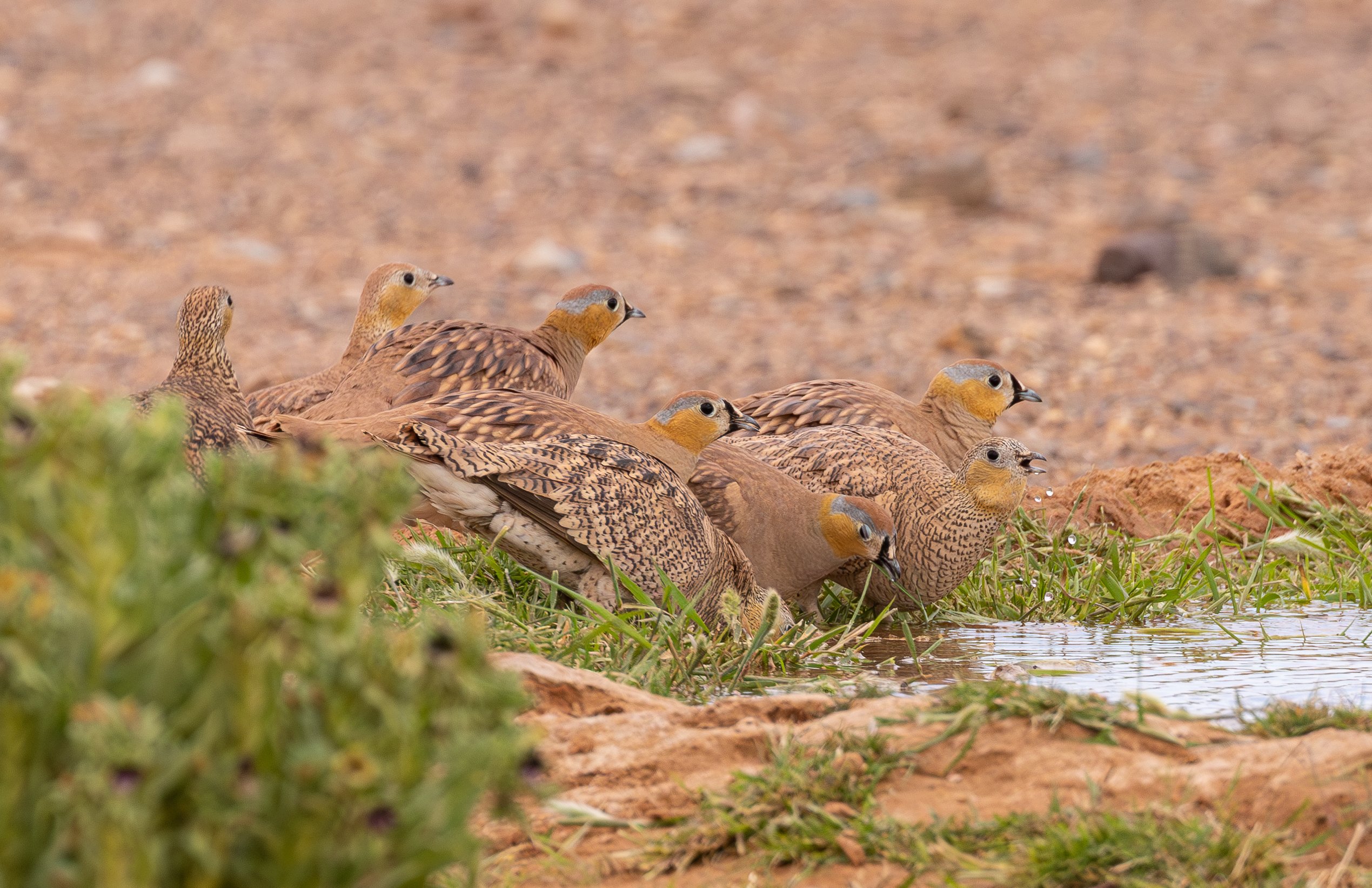 Crowned Sandgrouse © Fernando Enrique Navarrete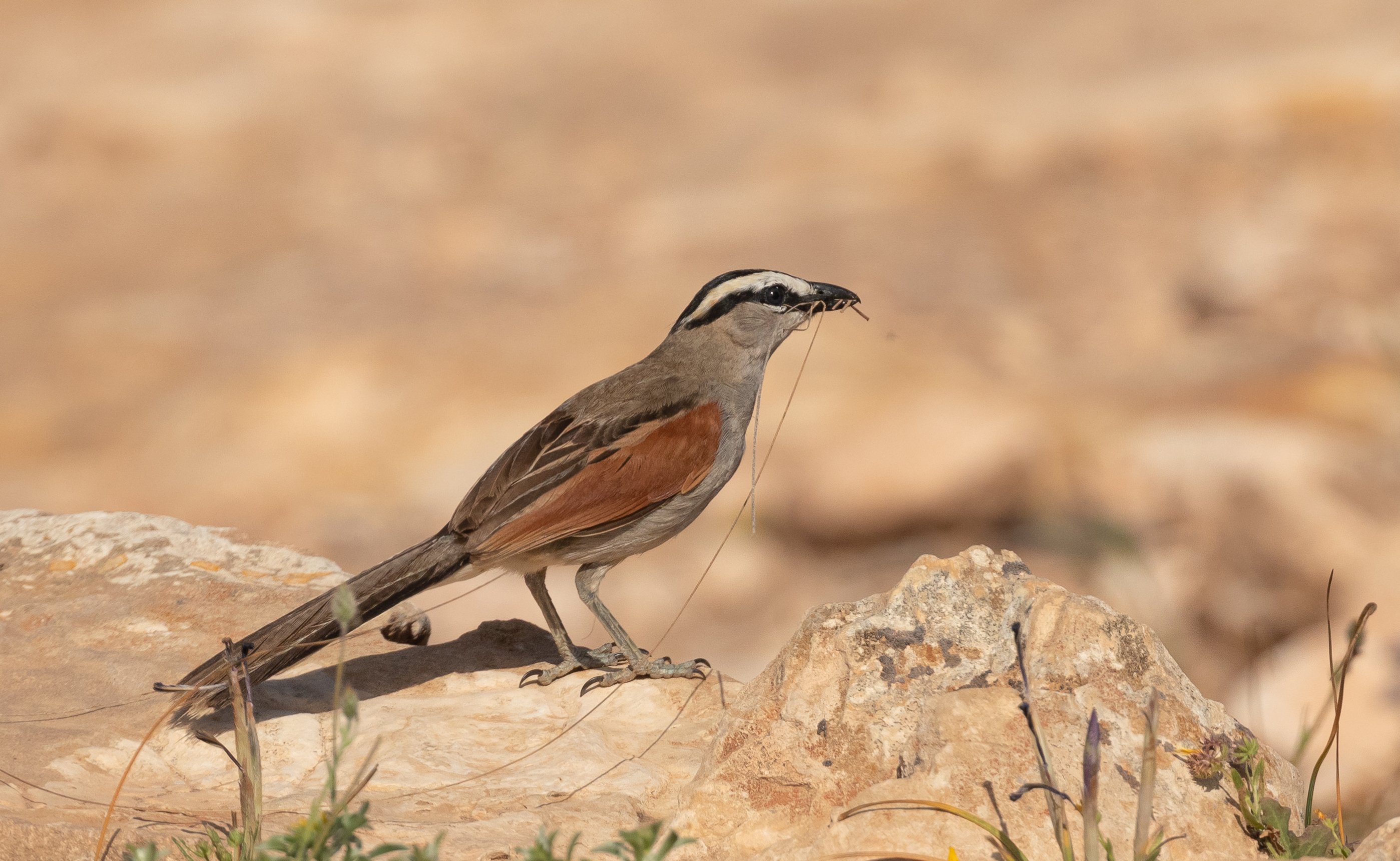 Black-crowned Tchagra © Fernando Enrique Navarrete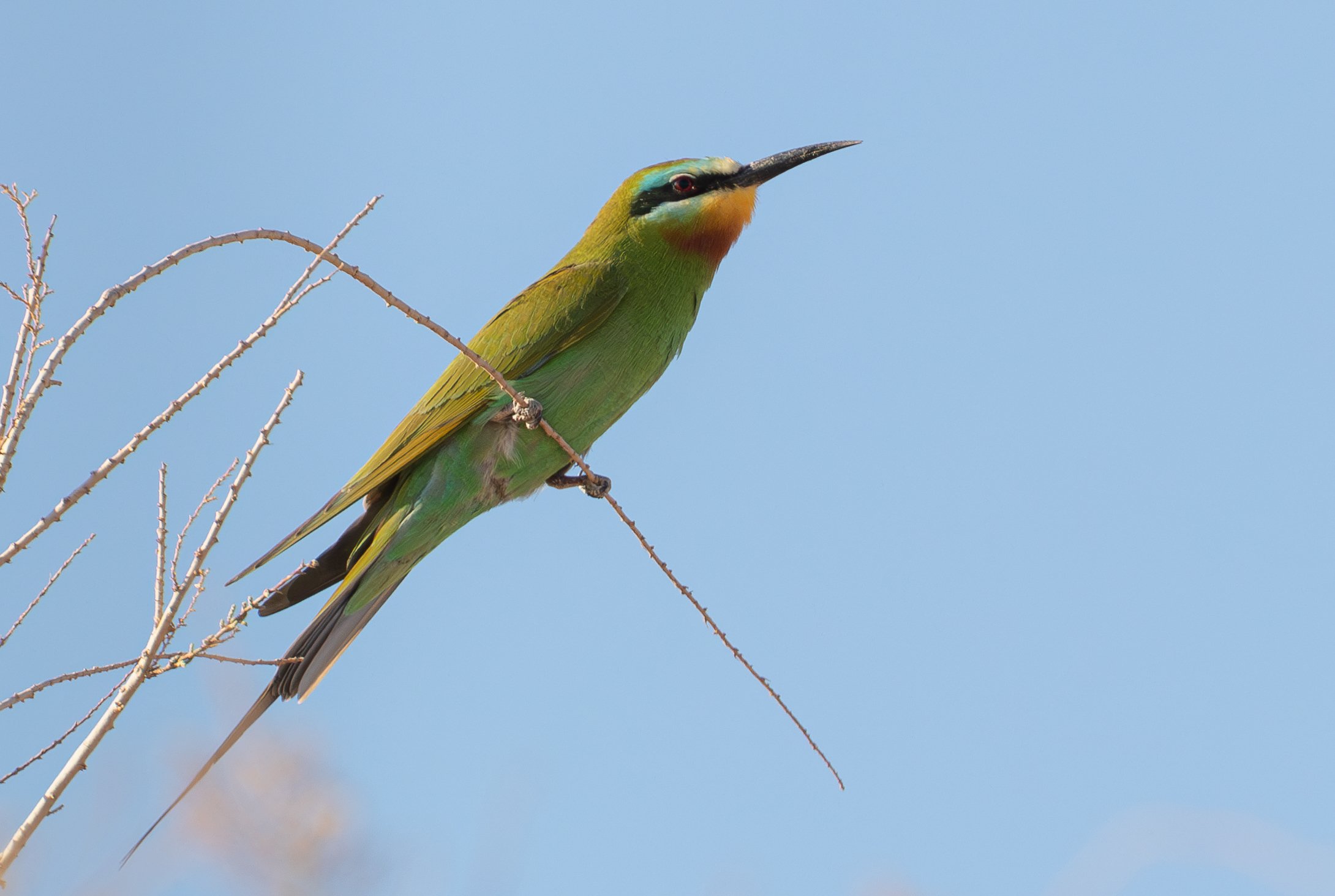 Blue-Cheeked Bee-eater © Fernando Enrique Navarrete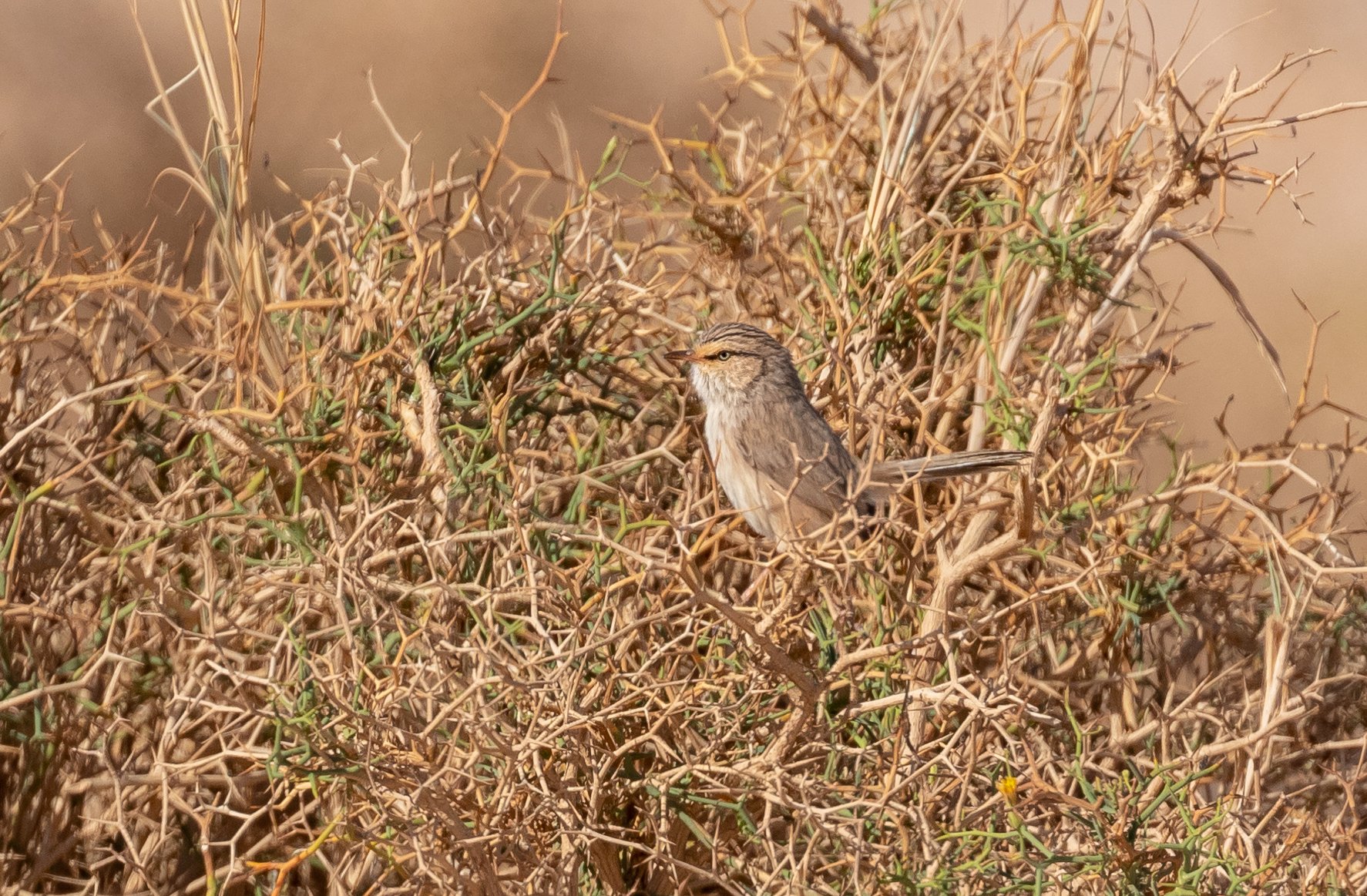 Scrub Warbler © Fernando Enrique Navarrete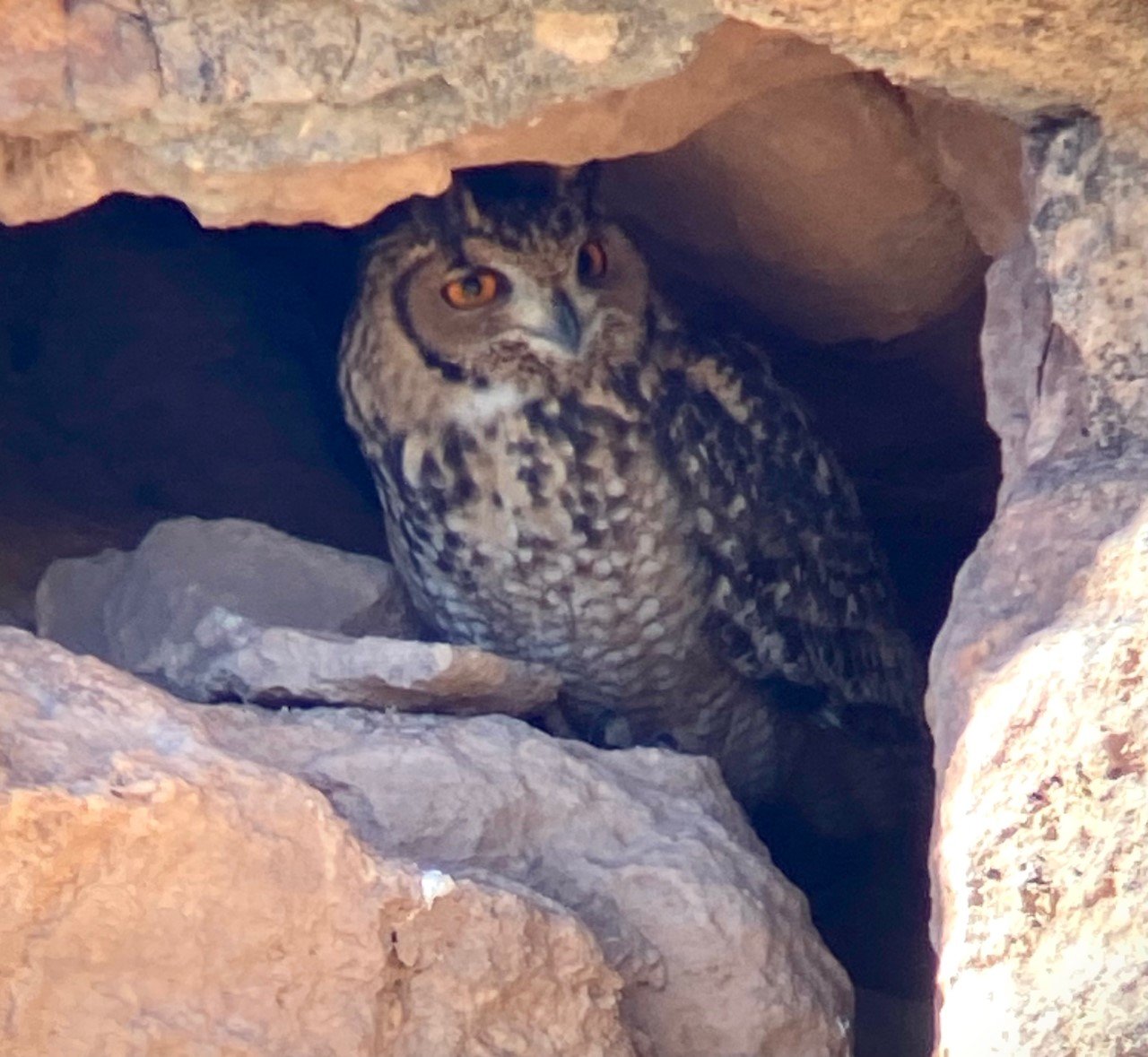 Pharaoh Eagle Owl © Fernando Enrique Navarrete