Richard Webb
Richard Webb worked in Financial Services for most of his life but retired early in 2016 to enable him to pursue his passions for travelling and watching birds and mammals.  He has travelled widely in search of birds and mammals and has visited over 70 countries.  His main passion is mammals and particularly wild cats and he has seen 1,000 species including over 75% of the world's wild cats. Richard has designed and led mammal tours to Brazil, Chile, Ecuador, Estonia, India, Indonesia, Sabah, Sichuan and South Africa for our sister brand WildWings and now heads the expert team designing new mammal tours.
He is currently writing a field guide to the mammals of South America for Princeton University Press.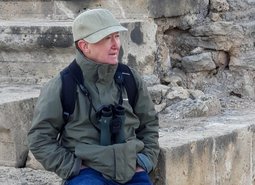 Richard Webb will be leading on the following tours...