Lee Kok Chung
'Mr Lee' is our resident English-speaking wildlife expert living in Malaysia with his young family and is a very experienced bird tour guide.
His organisational skills are of the highest order; his eyesight and hearing are astounding; and you'll find he is good fun, too! Lee has co-led our recent tours to the Malay Peninsula as well as to Borneo, and is looking forward to our new tour, Across the Wallace Line, to Northern Sulawesi & Halmahera.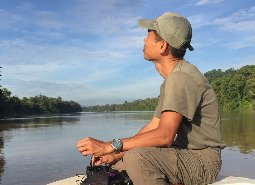 Lee Kok Chung will be leading on the following tours...