Gary Elton
Gary is a principal Limosa guide who lives in Norfolk, dividing his time between guiding for Limosa and working at Holme Bird Observatory on the Norfolk coast.
A former Herts Bird Club committee member and warden of a local nature reserve in north London (where he lived and birded for over 35 years), he is a qualified ringer with a particular fascination for studying bird migration.
In addition to leading most of Limosa's Norfolk breaks over the past 10 years, Gary's growing repertoire of overseas tours for us includes Greece, Spain, Estonia, Iceland, Gambia, Borneo, Sri Lanka, Florida, Mexico and Panama. He often joins our guided BirdWalks in Norfolk and Suffolk and not infrequently pops up on TV wildlife programmes, having featured on everything from Springwatch to Bill Bailey's Birdwatching Bonanza. Gary is good fun, easy going and has an infectious enthusiasm for birdwatching.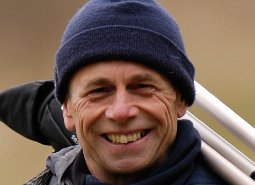 Gary Elton will be leading on the following tours...