Gabor Orban
Gábor participated in his first birding camp during the 1970s as a young boy at Lake Kondor in Hungary and became fascinated by birding very quickly. He later broadened his interest to include other wildlife, particularly mammals and butterflies.
Gábor began leading tours in the 1980s, at first within Hungary, then to other Eastern European countries – including Belarus - and beyond. He became a licenced professional birdwatching and nature guide in the 1990s and today leads numerous birding, nature and culture, butterfly and photo tours to destinations worldwide.
Those who have travelled with Gábor would undoubtedly agree that he is passionate to share his knowledge not only of the natural world, but also the history and culture of the country in which he is leading.
Gábor and his wife Andrea are based at Kondor Eco-Lodge in Hungary, where we stay for our Birds & Butterflies tour in June, and has many years' experience guiding bird and wildlife tours in Eastern Europe.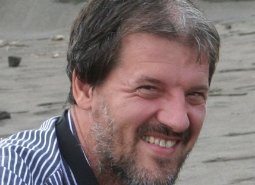 Gabor Orban will be leading on the following tours...