Mallorca
Balearic Birding at its best!
An 8-day small group autumn birdwatching tour to the Balearic island of Mallorca
Limosa's autumn bird tour to Mallorca offers a perfect introduction to birding in the Mediterranean. The mountains, marshes, woods and spectacular cliff coasts of this immensely scenic Balearic island are attractive to a host of resident and migratory birds. October is the best time to visit for Eleonora's Falcon, as the adults are busy feeding their young on passerine migrants.
We can also expect to see Cinereous (Black) Vultures drifting over the limestone hills as well as the endemic Balearic Warbler. Mallorca's wetlands are also home to some of Europe's scarcest breeding birds from Moustached Warblers and Marbled Duck to Western Swamphen and Red-knobbed Coot.
Located on a major migration route, we can also experience the thrill of autumn passage so join Limosa's Fernando Enrique Navarrete and expect the unexpected!!
Fri 7th October 2022
Fri 14th October 2022
Tour Cost: 8 Days from £1895 excluding flights
What's Included?
Limosa Tour Leader
7 nights accommodation on Mallorca, at a good and comfortable hotel near Puerto Pollensa
All main meals
Minibus transport
All excursions, entry fees, permits
All tour-based tips (hotels, meals etc) and taxes
Limosa checklist of birds
Cost Excludes
International flights, insurance, drinks, airport and flight meals/snacks and other items of a personal nature.
Notes
The Land Only Tour Cost is the amount you will pay Limosa.
Despite the end of many pandemic restrictions, it is still proving extremely difficult to predict future flight prices and schedules. As a result, we have taken the decision to continue to price our holidays as excluding international flights.
To keep the process as simple as possible, we are working very closely with a dedicated agent at Travel Counsellors, Sacha Barbato, who is essentially now our "in house" flight consultant.
Sacha is a highly experienced independent ATOL bonded travel agent, and his contact details are as follows: sacha.barbato@travelcounsellors.com and 01603 360099
He will be able to advise you which flights we are recommending for each holiday and will be able to book these for you.
This will also sometimes give you the option to travel from a regional airport if you prefer.
Tour Highlights
Easy autumn birding on the Mediterranean island of Mallorca
Great for raptors: Eleonora's Falcon, Cinereous and Griffon Vultures, Booted and Bonelli's Eagles
S'Albufera Marsh - the largest and most important wetland in the Balearics for Moustached Warbler, Western Swamphen, Red-knobbed Coot and Marbled Duck
Also look for Audouin's Gull, Scopoli's Shearwater, Hoopoe, Thekla Lark, the endemic Balearic Warbler as well as autumn migrants such as Wryneck, Bluethroat, Pied and Mediterranean Flycatchers
Single-centre, small group tour based near Puerto Pollensa on the island's bird-rich northeast coast
Expertly led by Limosa's own English-speaking, Spanish specialist Fernando Enrique Navarrete
Outline Itinerary
Morning flight to Palma, Mallorca from where we drive to our hotel for the week at Puerto Pollensa, on the coast in the northeast of the island. Night Puerto Pollensa

Visits to all of the island's key birding sites including S'Albufera Marsh, Boquer Valley, Salinas de Levante, Cabo de Salinas, the Artà and Formentor Peninsulas, Tramuntanas Mountains and Cuber Reservoir. Six further nights at Puerto Pollensa

We return to Palma for our afternoon flight back to the UK
Overview
Itinerary
Trip Info
Trip Reports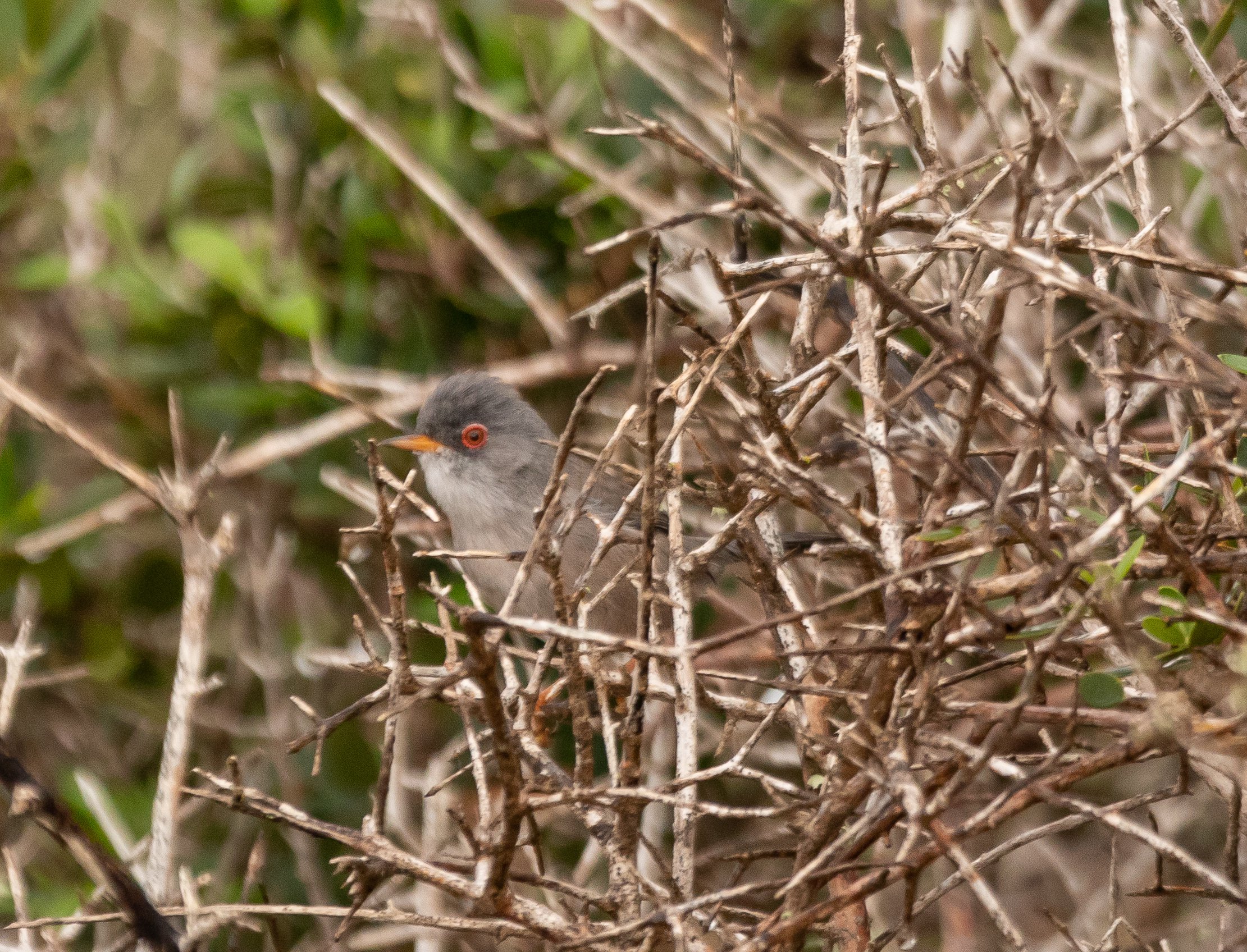 Although many holidaymakers head to Mallorca in spring, in autumn the weather is warm and pleasant, and for visiting birdwatchers, the southbound bird migration makes October an especially exciting time to visit with passage birds resting and feeding up before continuing to their winter quarters in Africa. It is fair to say that almost anything can turn up here!
Mallorca's comparative isolation from mainland Europe has resulted in several rare species making the varied habitats of the north their home with Cinereous (Black) and Griffon Vultures, Audouin's Gull, Moustached Warbler and the endemic Balearic Warbler all possible.
The island's avian jewel in the crown, however, is surely the elegant Eleonora's Falcon which times its breeding to coincide with the peak of autumn bird migration through the Mediterranean. In October, we have an excellent chance of seeing both the dark and light morph adults, and their recently fledged young, as they pick off weary migrants coming in off the sea!
Taking a lesson from the falcons, our October tour is planned to coincide with the likely peak of autumn migration and by staying beside the northeast coast at Puerto Pollensa, we shall be within easy reach of most of the island's best birding locations.
During our holiday, we will enjoy a walk along the famous Boquer Valley, watching for migrants and birds of prey. On another occasion, we will explore the island's two key wetlands of Albufereta marsh and S'Albufera de Mallorca where we will search for Moustached Warbler and Marbled Duck. We also plan to drive into the Tramuntanas Mountains looking for the immense Cinerous (Black) Vulture and will also pay a visit to the coast at Cala San Vicente where Balearic Warblers skulk in the maquis and migrants arrive from the North.
To the east, the sea cliffs of the Formentor Peninsula are spectacular and, from the tip, both Balearic and Scopoli's Shearwaters can be seen. At the opposite end of the island, the saltpans of Salinas de Levante are where Greater Flamingos share the pools with passage waders stopping to refuel. The dry fields at Cabo de Salinas can be good for Stone-curlew and the headland offers another chance for shearwaters and Balearic Warbler. In October, small clumps of pine are attractive to migrant Pied, Spotted and Mediterranean Flycatchers and Wrynecks and the sentinel Woodchat Shrike can also be seen.
Mallorca is an ideal destination for those that may be new to birding in southern Europe and wanting to enjoy some of the best and most exciting Mediterranean species. It is, however, also a terrific holiday for anyone eager to experience the thrill of autumn migration or simply looking for a short autumn break that is packed with good birds.
The pace of our tour is gentle, with warm autumn sun and rewarding birdwatching under the excellent tutelage of our top rated, English-speaking Spanish specialist Fernando Enrique Navarrete. Fernando led our October 2019 tour to Mallorca and knows the island well.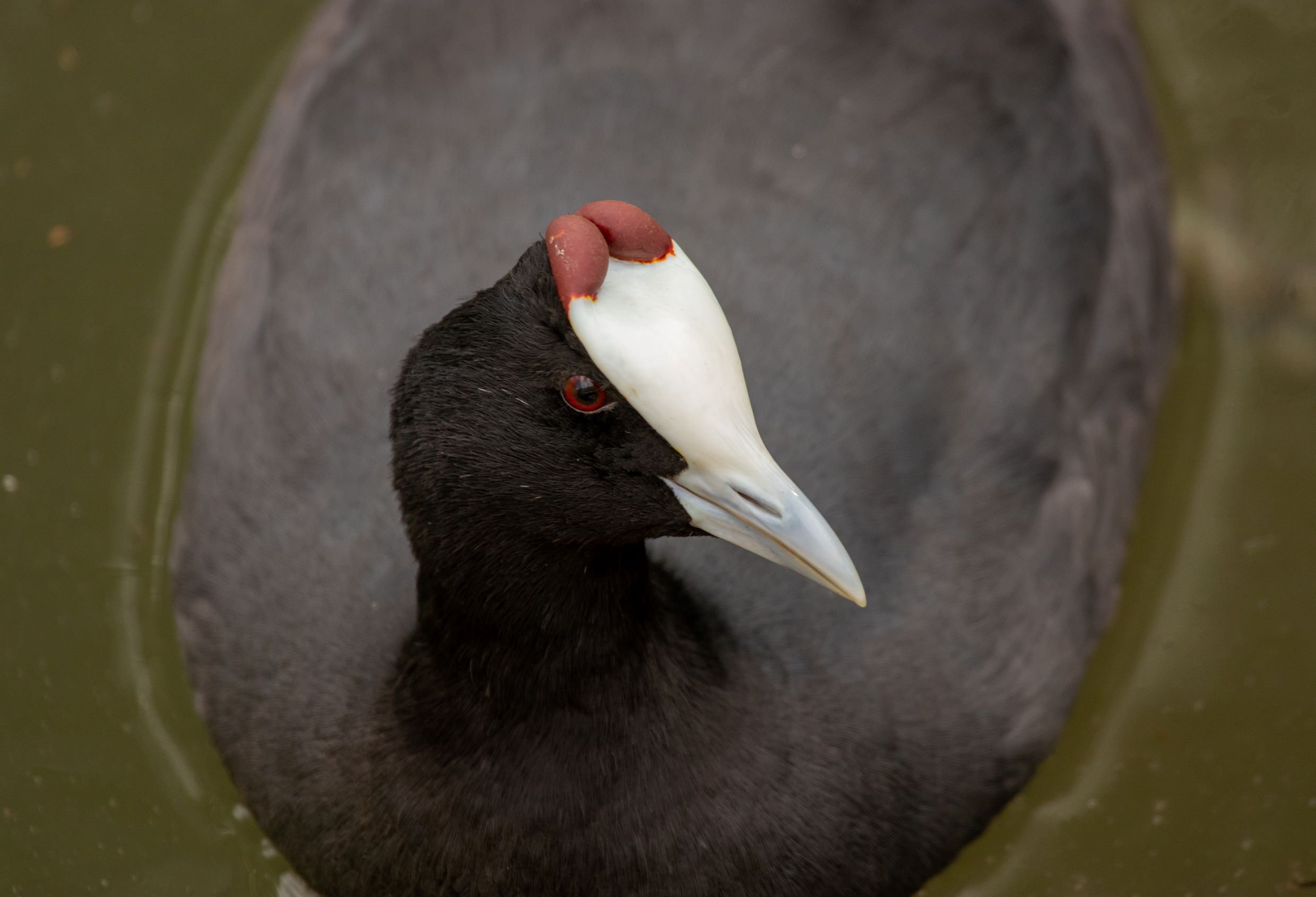 Day 1
FLY TO PALMA, TRANSFER TO PUERTO POLLENSA
Our autumn birdwatching tour to Mallorca begins with a morning departure for Palma, where Fernando will be waiting to welcome us. The drive northeast along the island's new motorway will whisk us north to the coast town of Puerto Pollensa and our comfortable hotel where we stay for a week.
Having freshened up at the hotel, we will take an easy walk nearby to get a feel for the area and see our first Mallorcan birds. The Albufereta Marsh is a wonderful wetland area close to our hotel and here we could well be treated to our first Zitting Cisticolas, Marsh Harriers and migrants and we may even find Audouin's Gulls on the beach. In places, we might find flowering Autumn Narcissus and the twisting spikes of Autumn Lady's Tresses. Night Puerto Pollensa
DAYS 2-7
BIRDWATCHING ON MALLORCA
Puerto Pollensa is perfectly situated for an autumn birdwatching tour, being right on the island's bird-rich northeast coast. With migrants arriving daily and a wide variety of habitats to choose from, we shall never be short of places to go, although we may make more than one visit to some sites as, in autumn, the island's birdlife changes on a daily basis.
Almost anywhere on our travels around Mallorca we may come across the likes of Red Kite, Pallid and Alpine Swifts, European Bee-eater, Hoopoe, Short-toed Lark, Red-rumped Swallow, Crag Martin, Sardinian and Cetti's Warblers, Serin and Cirl Bunting.
Fernando will advise you each day of our itinerary with the objective being to maximise on what we see and it is likely that over the course of our stay we will visit most, if not all of the following locations:
BOQUER VALLEY
The Boquer Valley is a beautiful place to stroll as well as being an area well known for migrant birds arriving from the north where they funnel inland along the valley. Highlights here might include Hoopoe, perhaps a 'real' Rock Dove, Wryneck, Crag Martin and Common Redstart. Keeping one eye on the sky, we will also be looking out for Booted Eagle, the now very rare Egyptian Vulture and the dashing Eleonora's Falcon high above the peaks.
PARC NATURAL DE S'ALBUFERA AND ALBUFERETA MARSH
Just to the south of nearby Alcudia, is the most important wetland habitat on Mallorca: the Parc Natural de S'Albufera, a 2,200-hectare freshwater marsh with extensive reedbeds that provide a wealth of insect life which soon becomes fuel for passing migrants such as terns, bee-eaters, hirundines and warblers. Among the resident species we hope to find here is Moustached Warbler of which there are thought to be up to 1,000 pairs, but they are extremely secretive, typically feeding low in the reeds and close to the water's edge, so can be tricky to find and see well.
Having taken the main track along the canal and checked the trees for roosting Night Herons, we will explore some of the numerous tracks that give access to the reedbeds and open areas of water.
In autumn, there is usually an excellent variety of herons, egrets, waterfowl and waders to watch, along with localised specialities such as the scarce Marbled Duck, Western Swamphen and rare Red-knobbed Coot.
S'Albufera is also home to around 50% of the critically endangered Spanish subspecies of Reed Bunting (Emberizaschoenicluswitherbyi), notable for their thicker bills which is typical of southern European subspecies, and there are now believed to be fewer than 100 pairs in the whole country.
Here, and at the smaller Albufereta marsh (on the north side of town), we will seek a variety of other wetland birds. Little Egret, Purple Heron, Little Bittern, Garganey, Osprey and Great Reed Warbler are often found, although October brings the possibility of rarities such as Squacco Heron, Marsh Sandpiper and Slender-billed Gull.
CALA SAN VICENTE, CUBER RESERVOIR AND TRAMUNTANAS MOUNTAINS
Driving west from Puerto Pollensa, we head into the picturesque and rugged limestone Tramuntanas mountains, watching for raptors as we go, for a visit to the Cuber Reservoir. Here, a small patch of pines could produce the local Balearic race of Common Crossbill and Tawny Pipits are sometimes found on the path down to the reservoir.
Scanning the surrounding limestone peaks, we will look for the huge shape of a Cinereous (or Black) Vulture soaring overhead and may be lucky with Egyptian Vulture, a declining species which has all but disappeared from Mallorca in recent years.
In 2008, strong winds from the Spanish mainland carried nearly a hundred Griffon Vultures to Mallorca and these are now breeding on the island and outnumbered their larger cousin.
The areas around the reservoir can also be a great spot for Booted Eagle and Peregrine and we will also need to check for both for Osprey and Eleonora's Falcon.
Along the island's north coast, small, secluded valleys run down to the sea and Cala San Vicente is one of these. Here, we will search the autumnal trees for migrants and take a track into the coastal maquis for another chance to see the endemic Balearic Warbler.
CASAS VELLAS AND MIRADORS, FORMENTOR AND ARTA PENINSULAS
The Formentor Peninsula is an extension of the Tramuntanas range and another area not to be missed! In autumn, this immensely scenic corner of the island is a good spot for southbound migrants. Just as we wind up the hills north of Puerto Pollensa, the Mirador viewpoints at the start of the peninsula provide views back to the town as well as into the mouth of the nearby Boquer Valley. We may be treated here to eye-to-eye views of Blue Rock Thrush, Raven, Crag Martin and, best of all, Eleonora's Falcons as they enjoy the breeze and search for tired migrants heading south to Africa.
The road to the lighthouse is interesting and arriving at the eastern tip of the peninsula, we have further chances of Eleonora's Falcon plus shearwaters as they cruise by offshore.
We will spend some time at Casas Vellas, an area of fig and olive groves as well as grape vines in the middle of this otherwise pine-covered peninsula. The varied vegetation is home to resident birds but also attracts many southbound migrants and amidst the Chiffchaffs and Blackcaps, we will look for flycatchers, Serin, Crossbill and Firecrest.
The Artà Peninsula lies south of Formentor and is a scenic (although not very high) mountainous area, rising to 500m (1600 feet). The habitat here is similar to Tramuntana, with valleys covered in Mediterranean scrub and patches of pine woodland. Mallorca's last breeding pair of Egyptian Vultures can sometimes be found here, along with Balearic and Sardinian Warblers.
Artà is also a good spot for Thekla Lark, Blue Rock Thrush and Tawny Pipit and we may see an Osprey or two along the coast.
SALINAS DE LEVANTE AND CABO DE SALINAS
On one day will drive south to the saltpans at Salinas de Levante which is the best site on the island for waders. We should find resident Kentish Plovers and Black-winged Stilts but in the autumn, the salt pans are also attractive to migrant waders and we could see Bar-tailed Godwit, Greenshank, Ruff and Little Stint.
The number of Greater Flamingos has risen steadily over recent years and they gather here in autumn to spend the winter feeding on the pans. Ospreys put in regular appearances during October and this can also be a good place to find Bluethroat whilst butterflies to watch for include Two-tailed Pasha, Plain Tiger (African Monarch) and Swallowtail.
To the south of the salt pans, the Cabo de Salinas lighthouse marks the southernmost tip of Mallorca. Getting there involves crossing rough sheep pastures and a marvellous area of undisturbed garrigue, which is home to Eurasian Stone-curlews and Thekla Larks. Migrants such as Turtle Dove, Whinchat, Northern Wheatear and Redstart may be found sheltering amidst the low stone walls and scattered bushes. Once again, Balearic Warblers also occur in the scrub but there should also be Sardinian Warblers, so we shall need to look and listen carefully!
From the beach and headland, we should see Audouin's Gull which is one of the rarest gulls in the world and if the winds are right, Scopoli's and Balearic Shearwaters may be passing by offshore. Six further nights Puerto Pollensa
Day 8
RETURN TO PALMA, FLY TO UK
Depending on airline schedules, we may have time to enjoy some early morning birdwatching before leaving Puerto Pollensa for the airport and our return flight to the UK, where our autumn birding tour to Mallorca concludes.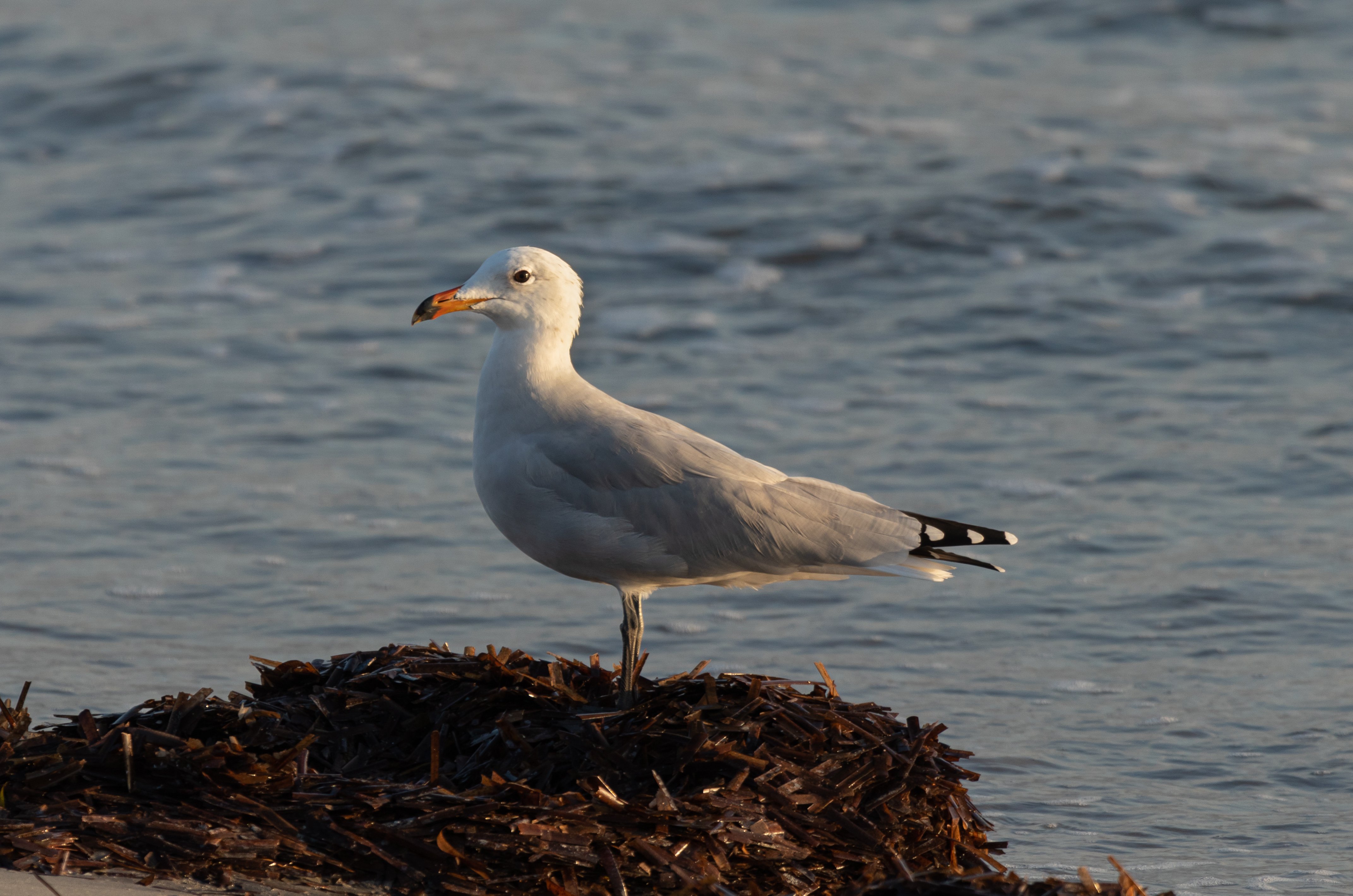 Group Size
Maximun of 7 participants and 1 leader or 12 participants and 2 leaders
Birds
90-120 species
What to Expect
Our daily routine on Mallorca will be to take a pre-breakfast walk (optional), perhaps visiting Albufereta Marsh or the start of the Boquer Valley. After returning for breakfast, we will travel out by minibus to one of the island's many excellent sites for our main birding of the day.
The majority of Mallorca's best birdwatching spots lie within an easy drive of our hotel and we will then spend a full morning watching birds and other wildlife before thinking about lunch.
Our lunches may variously be taken as a sit-down meal or a tasty picnic comprising fresh bread, local cheeses and hams, fruit and drinks, bought from a store.
After lunch on some days (particularly if the weather is very warm), we may take the chance of a short break, if possible back at the hotel, before heading out again mid-afternoon to another prime birding spot.
We return to our hotel in good time to get ready for dinner and to call the day's checklist.
Accommodation
7 nights accommodation at a good tourist hotel close to the coast near Puerto Pollensa. All rooms have private facilities.
Meals
All main meals are included in the tour price, commencing with either lunch or dinner at our hotel on Day 1 and concluding with either breakfast or lunch on Day 8 (according to flight schedules).
Breakfasts and evening meals will be taken in the hotel. Our lunches may be taken at the hotel, a local restaurant or as picnics in the field, whichever best suits our plans for the day.
Walking
Easy. Short walks (up to 3 km or so) over predominantly level terrain. Being on limestone, some tracks can be stony and rough underfoot at times, so some participants may find a walking pole or a lightweight collapsible stool can be useful. We recommend you wear comfortable walking shoes or lightweight boots, with sturdy corrugated soles for grip.
Weather
The weather in Mallorca during October is often warm and sunny, with daytime temperatures at Puerto Pollensa in the range of 13-23C/55-73F), although it can be cool first thing in the morning with the occasion ground frost.
Being near the coast, it can be breezy at times, especially on the sea clifss at Formentor and you should expect some rain or showers in autumn but these conditions do, of course, often bring the migrant birds!
Flights
Despite the end of many pandemic restrictions, it is still proving extremely difficult to predict future flight prices and schedules. As a result, we have taken the decision to continue to price our holidays as excluding international flights.
To keep the process as simple as possible, we are working very closely with a dedicated agent at Travel Counsellors, Sacha Barbato, who is essentially now our "in house" flight consultant.
Sacha will be able to advise you which flights we are recommending for each holiday, and he will be able to book these for you.
This will also sometimes give you the option to travel from a regional airport if you prefer.Ground Transport
By minibus.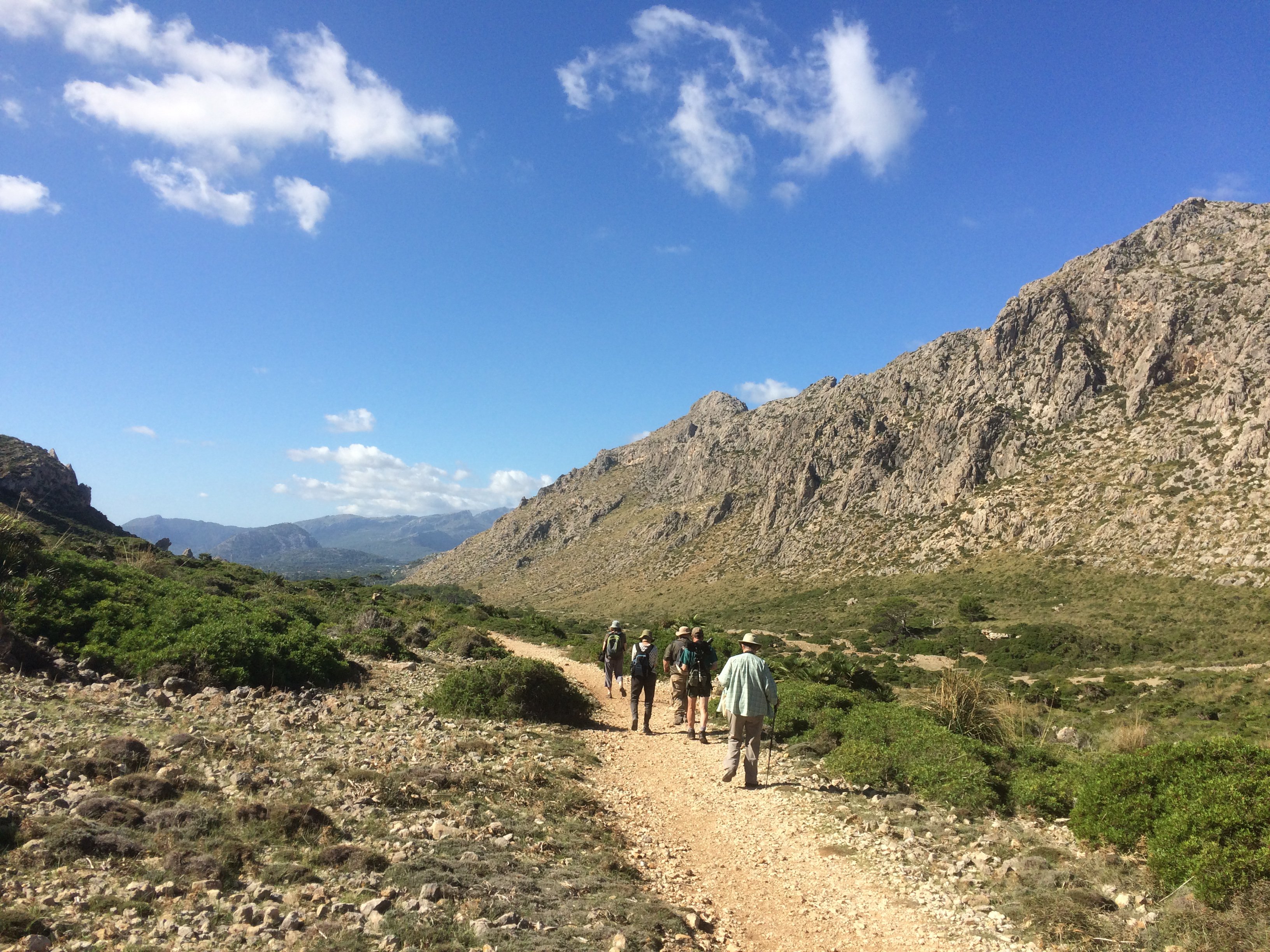 Tour Gallery
View a gallery of images for this tour below, click on an image to view as full size with caption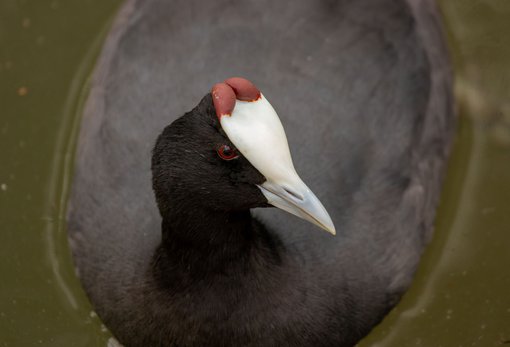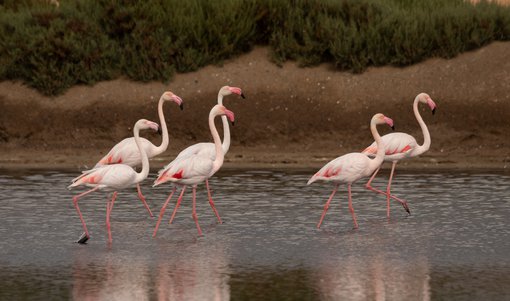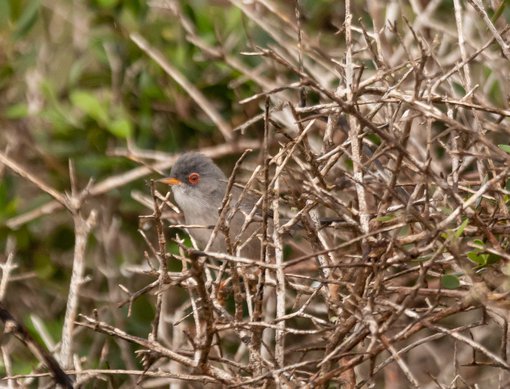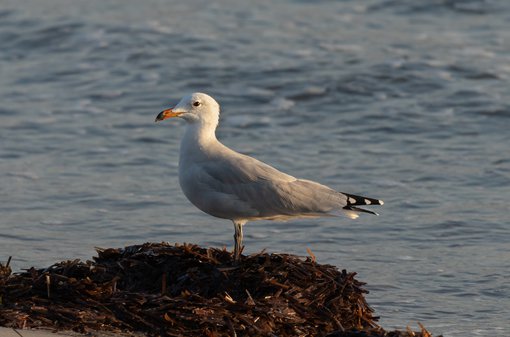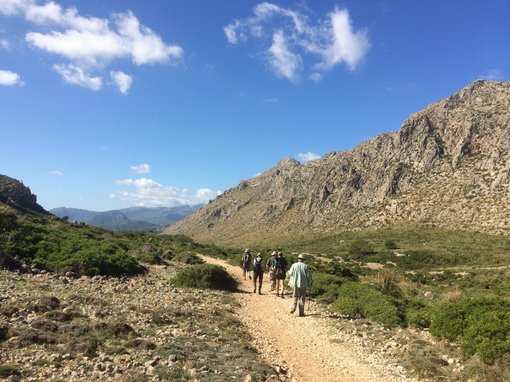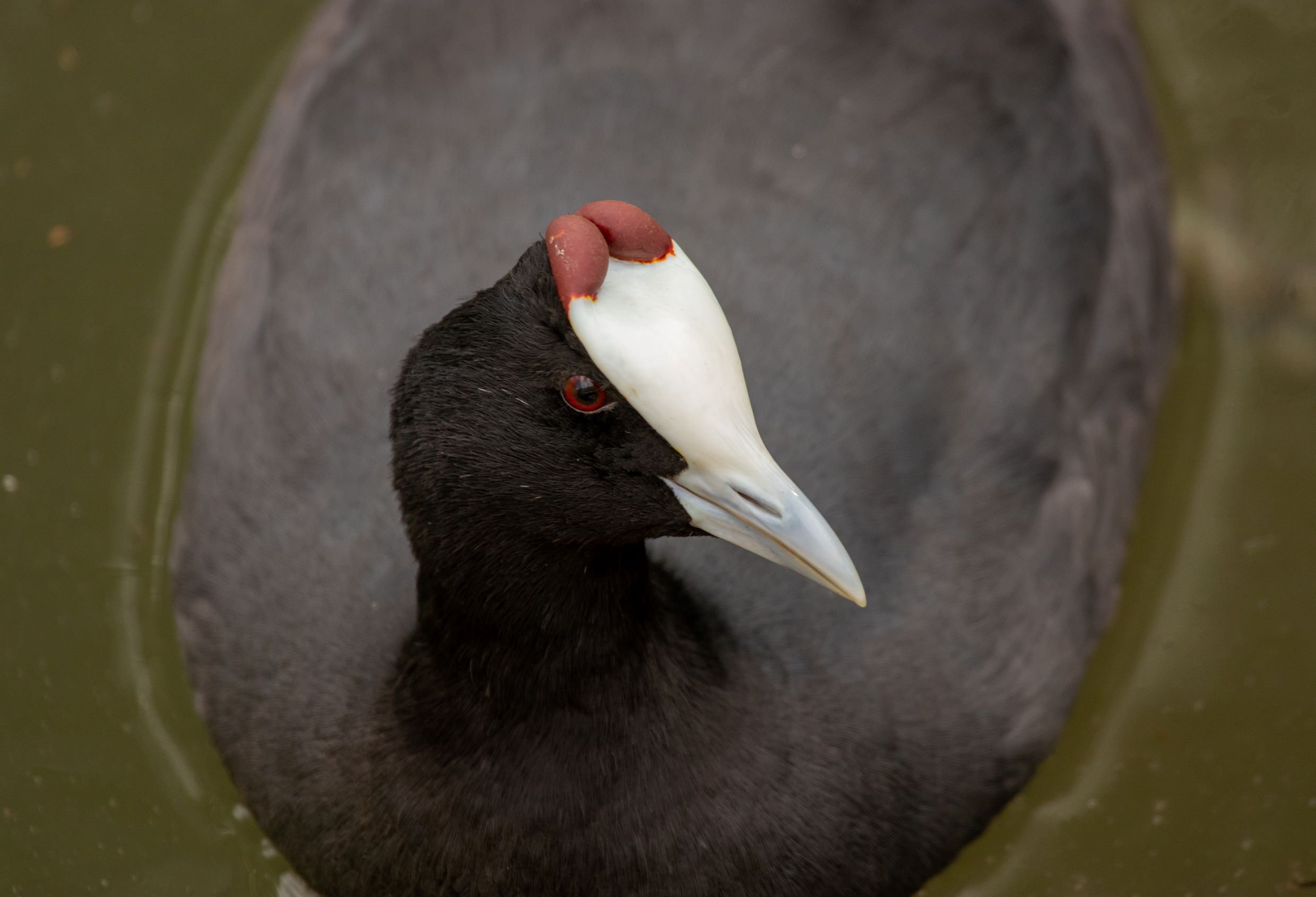 Red-knobbed Coot, Mallorca © Fernando Enrique Navarrete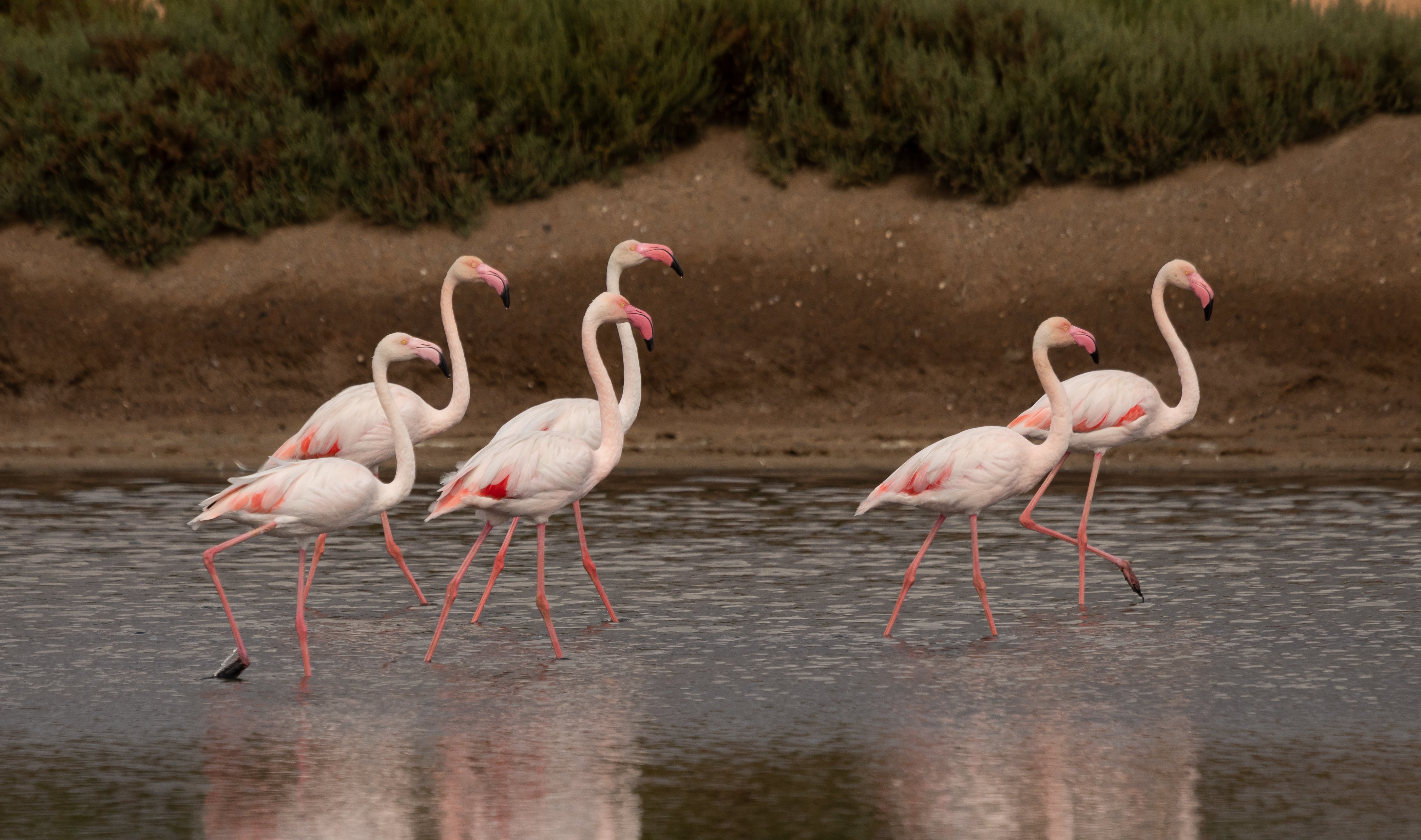 Greater Flamingoes, Mallorca © Fernando Enrique Navarrete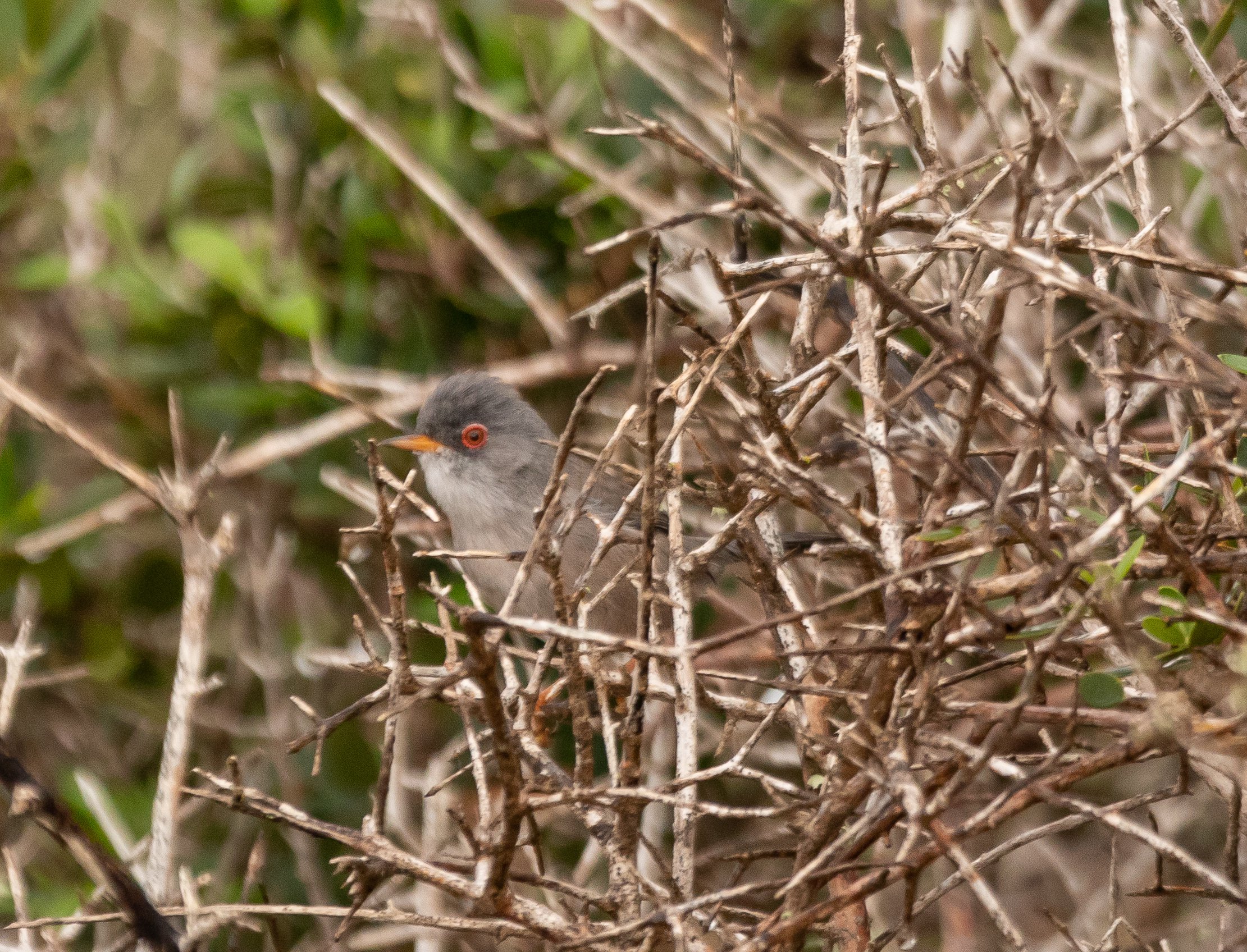 The endemic Balearic Warbler, Mallorca © Fernando Enrique Navarrete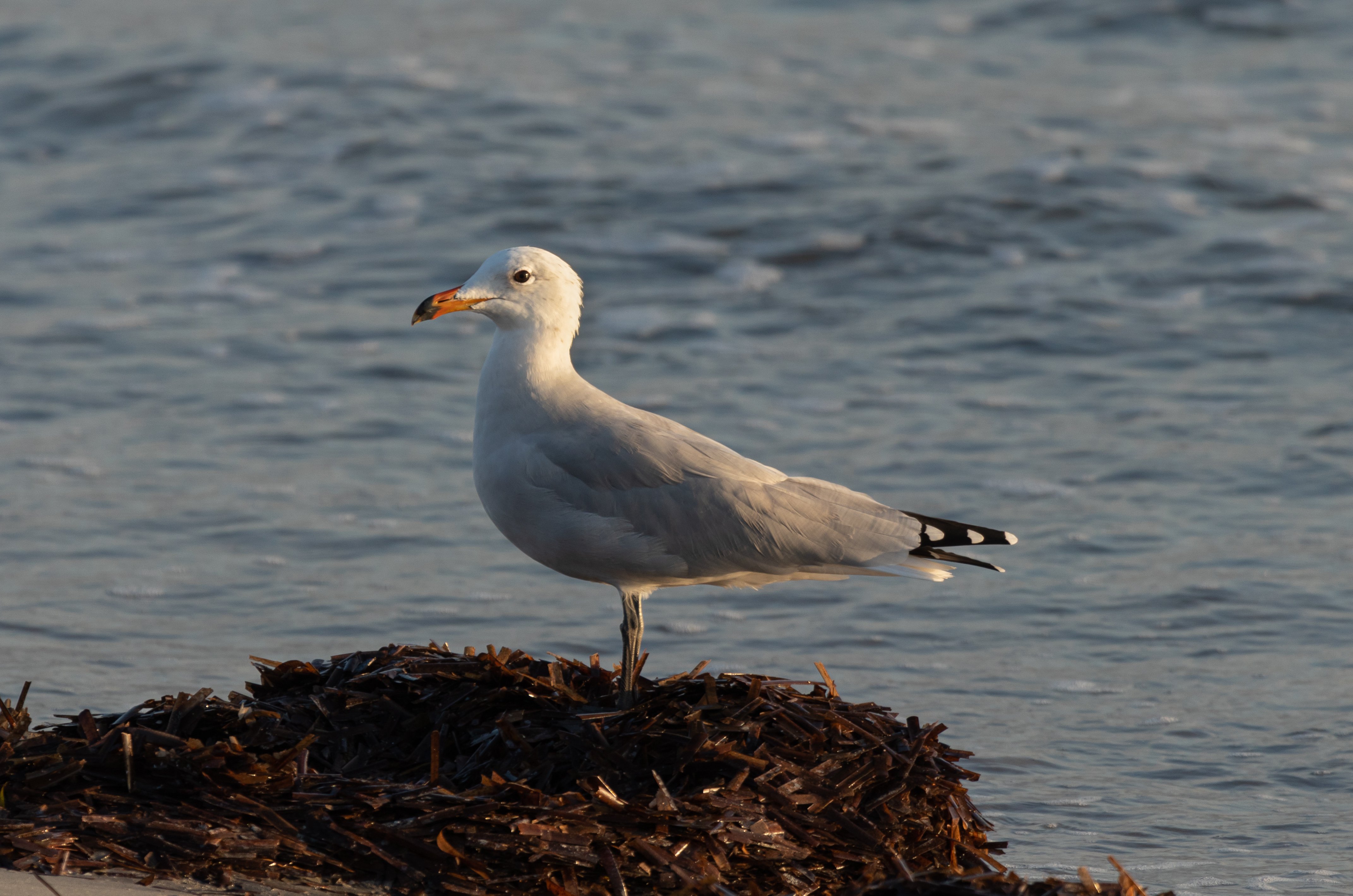 Audouin's Gull, Mallorca © Fernando Enrique Navarrete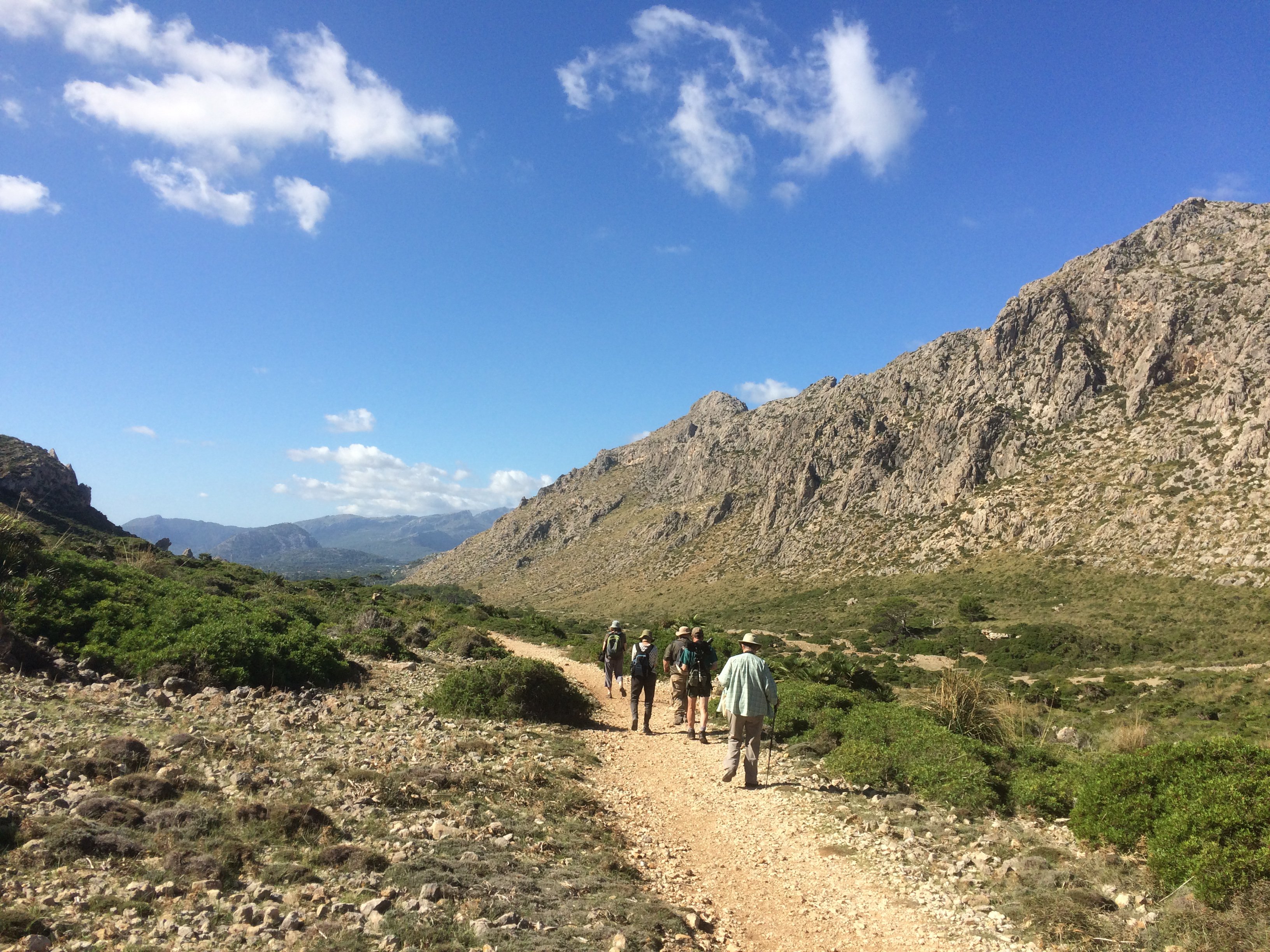 Exploring the impressive Boquer Valley, Mallorca © Fernando Enrique Navarrete