Romania
Danube Delta & Black Sea
An 11-day, small group birdwatching tour to Romania, including cruising the Danube Delta, exploring the forested mountains, visiting the Black Sea coast and an evening in a Brown Bear hide
Limosa's spring birdwatching tour to Romania offer a truly exciting holiday, not only exploring the vast Danube Delta, Europe's greatest wetland wilderness, but also visiting some fantastic forested mountain habitats and the bird-rich Black Sea coast.
Our new and improved itinerary will give us opportunities to look for some of the continent's rarest breeding birds in the Delta with Great White and Dalmatian Pelicans, Pallas's Gull and Paddyfield Warbler heading an all-star cast. In the woods, we will hope to see Pygmy Owl and both Three-toed and White-backed Woodpeckers, whilst our trip to the shores of the Black Sea could add Saker Falcon, Isabelline Wheatear and Red-breasted Flycatcher.
With the added bonus of a great chance of a close encounter with Brown Bears when we make an evening visit to a specially constructed hide, this trip promises to be extremely memorable.
Sat 6th May 2023
Tue 16th May 2023
Tour Cost: 11 Days from £2895* excluding flights
Deposit: £500
Single Supp: £425

*
Group Size: 10
Leaders: TBA
* The price of our 2023 departure will be confirmed in summer 2022.
What's Included?
Limosa Tour Leader
Expert English-speaking Romanian bird guide
10 nights based at comfortable hotels in Romania
All main meals
Minibus transport
All boat trips and cruising within the Delta
All excursions, local guides, entry fees, permits
All tour-based tips (driver, boat staff, local guides etc) and taxes
Limosa checklist of birds
Cost Excludes
International flights, insurance, drinks, airport / in-flight meals and snacks and other items of a personal nature
Notes
The Land Only Tour Cost is the amount you will pay Limosa.
For international flight details, we recommend that you contact Sacha Barbato who is a highly experienced independent travel agent working under the ATOL bonding of Travel Counsellors. Sacha's contact details are as follows: sacha.barbato@travelcounsellors.com and 01603 360099
Limosa Holidays and Sacha have agreed which flights are most suitable for each trip and we encourage you to book through him as you then have support if there are any problems such as flight cancellations or delays.
Sacha will also be advised by Limosa when the trip is a confirmed departure and in many cases can hold flights for you until then.
Tour Highlights
Two days exploring the immense Danube Delta - Europe's greatest wetland wilderness
Huge numbers of pelicans, Glossy Ibis, Spoonbill, Pygmy Cormorant, Squacco, Night and Purple Herons
A host of eastern specialities and migrants at the Black Sea coast and Macin and Harghita mountains
Saker Falcon, Pallas's Gull, Sombre Tit, Paddyfield Warbler, Pied and Isabelline Wheatears
Springtime bird migration in full flow
Small party size with a maximum of 10 participants
Led by Limosa guide Frank Lambert and our English-speaking Romania specialist Zoli Baczó
Outline Itinerary
Fly to Bucharest. Transfer to the Bucegi Mountains. Night Sinaia

Explore the Bucegi Natural Park and Breite Oak Reserve. Varsag (3 nights)

Visit to the Harghita Mountains, Homorod River Valley and Brown Bear hide.

Cross the Carpathian Mountains. Night Balta Alba

Visit the Balta Alba salt lakes and Macin Mountains National Park. Night Turcoaia

Explore the Macin Mountains National Park and travel to Danube Delta. Chilia Veche (2 nights)

A full day to explore the Danube Delta in a specially designed boat.

Transfer from the Danube Delta to the Black Sea coast. Histria (2 nights)

Visit to the Vadu wetlands and Gura Dobrogei steppe.

Local birding. Return to Bucharest. Fly to UK.
Overview
Itinerary
Trip Info
Trip Reports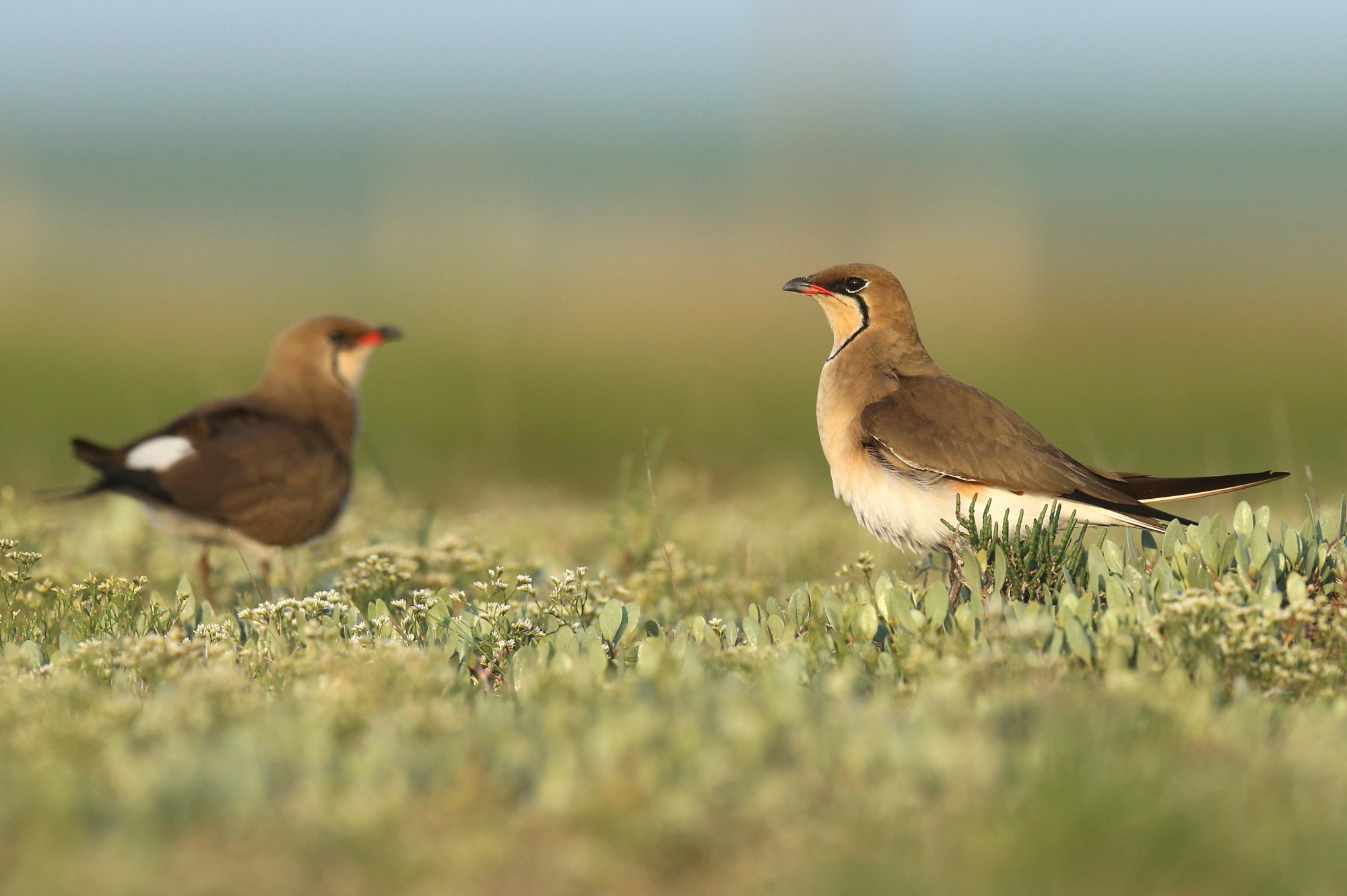 For its serene beauty and richness of birds, the immense Danube Delta is perhaps Europe's greatest natural treasure. Some of the largest reedbeds in the world are here and, without question, the Delta provides one of the continent's major bird spectacles; indeed, it is worth coming just to marvel at the squadrons of pelicans soaring across the skies. By the time of our visit, the breeding season will be in full swing with waves of Glossy Ibises, Spoonbills and Pygmy Cormorants passing across the Delta, as we also look for specialities such as Dalmatian Pelican, Pallas's Gull and Paddyfield Warbler.
There is, however, very much more to this tour and we will start by spending a couple of days exploring the Bucegi Natural Park where the forested mountains are home to Lesser Spotted Eagle, Hazel Grouse, Pygmy Owl and both White-backed and Three-toed Woodpeckers. Our time in this region will also include an evening visit to a specially constructed hide where we hope to see Brown Bears at close range.
Crossing the famous Carpathian Mountains, we will then enter the lowlands of Romania, where Isabelline Wheatears and Stone Curlews breed and Red-footed Falcons and Long-legged Buzzards pass overhead. As we continue onwards, we will visit some salt lakes where a myriad of waders can be found. Here, familiar birds such as Avocet and Black-tailed Godwit are likely to be joined by Broad-billed Sandpipers, Black-winged Stilts, Kentish Plovers and Collared Pratincoles, whilst Whiskered, Black and White-winged Black Terns fly by over the pools.
Next up will be a visit to the Macin Mountains National Park which is outstanding for breeding birds and in this tucked away and scenic northern corner of Dobrogea, we will hope to find Short-toed Eagle, Rock Thrush and Ortolan Bunting alongside nesting Lesser Grey Shrikes and colourful Rollers.
With a day and a half to explore the vast Danube Delta, we can only explore a small fraction of this amazing location but this will still be ample time to add many new species to those we have already seen. Whilst spending time enjoying the amazing groups of Great White and Dalmatian Pelicans will be important, we will also be on the lookout for Pallas`s Gull, Little Crake, Red-footed Falcon, White-tailed Eagle and Penduline Tit.
Our tour will then conclude with time on the Black Sea coast, where we will visit a mosaic of wetlands and grazed grasslands including one of the best sites for the localised Paddyfield Warbler. A nearby woodland reserve is home to Hawfinches, Icterine Warblers and Red-breasted Flycatchers giving us plenty to search for before we reluctantly return to Bucharest for our flight home.
Our May 2022 trip is led by Limosa's Frank Lambert and accompanying him will be our excellent, English-speaking Romanian bird and wildlife expert Zoli Baczó, who has been at the helm of Limosa's tours to Romania for well over a decade.
Limosa first visited Romania and the Danube Delta in 1989, and has been operating bird tours across Eastern Europe since 1992, including more than 30 trips to Romania in the last fifteen years. Join us for some of the very best birding Europe has to offer!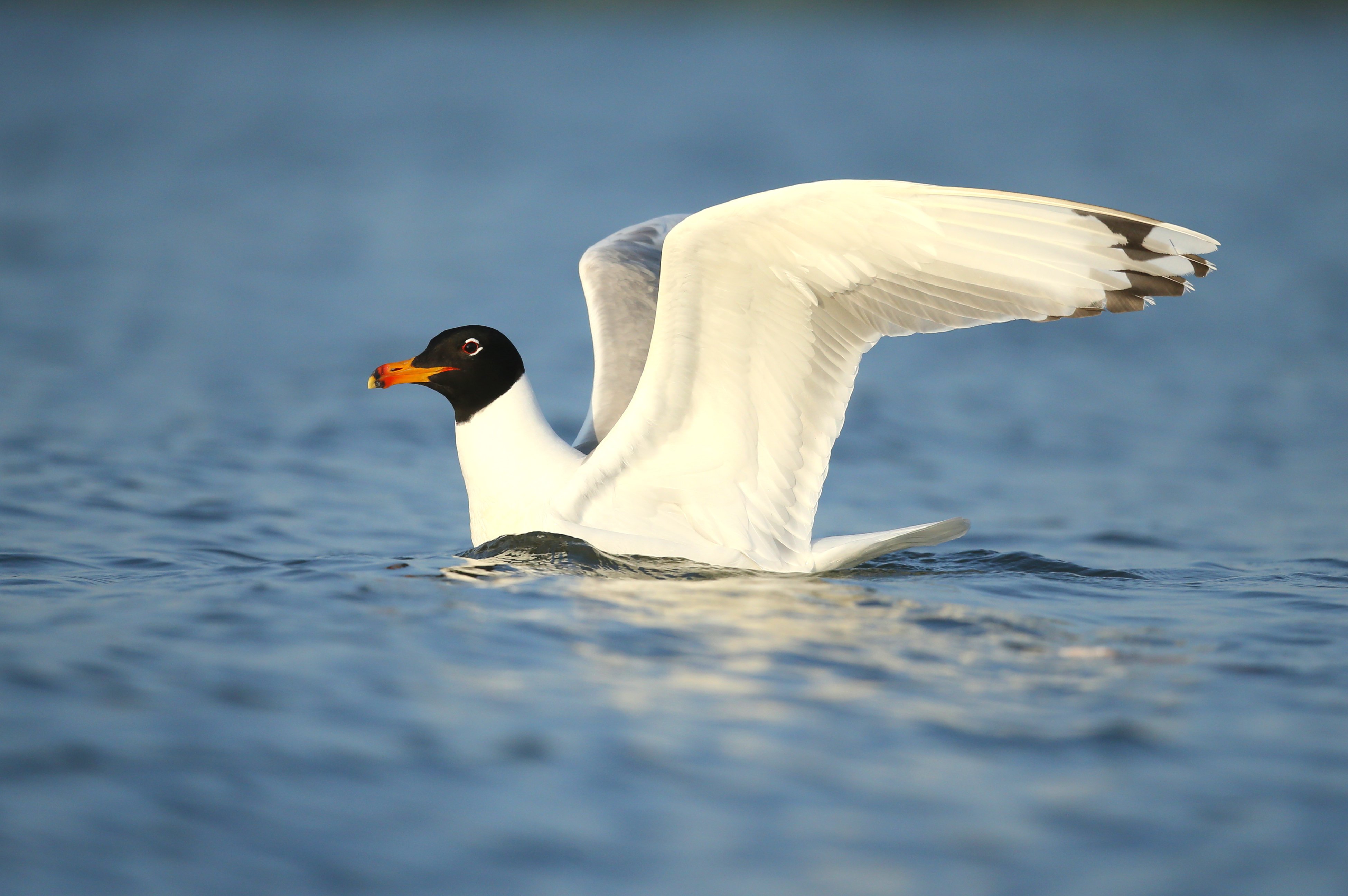 Day 1 FLY TO BUCHAREST AND TO BUCEGI MOUNTAINS
Our birdwatching tour to Romania begins with a morning flight to Bucharest. Afternoon arrival in the Romanian capital, where we will be met by Zoli - our long-standing, English-speaking Romanian bird guide - and set off for our accommodation in the Bucegi Mountains.
Evening arrival at our hotel in Sinaia. Night Sinaia
Day 2BUCEGI MOUNTAINS INCLUDING BREITE OAK TREE RESERVE
We will start the day with an optional pre-breakfast walk around the hotel which is on the edge of the Bucegi Natural Park. With the area surrounded by forest, we will hope to find Grey-headed Woodpecker, Nutcracker and Willow Tit and after breakfast we will climb to an elevation of 2,050 metres (either by cable car or in our own transport) to look for the balcanica race of Shore Lark which breeds in this high plateau.
We will then continue onwards deeper into Transylvania with an afternoon visit to an Oak tree reserve where amongst the possibilities are a selection of woodpecker species including the rare White-backed Woodpecker. Night Varsag
Day 3 HARGHITA MOUNTAINS AND HOMOROD RIVER VALLEY
Our accommodation in Harghita lies in a very pleasant rural village, right by a small river where Dippers and Grey Wagtails breed and after breakfast, we will set off to explore the Harghita Madaras coniferous woodland. There are a number of special birds to look for here and these include Three-toed Woodpecker, Pygmy Owl, Hazel Grouse and Capercaillie and as we look for all of these, we are likely to hear the distinctive buzzing calls of Crested Tits.
After lunch, we plan to visit the Homorod valley where hay meadows and a small wetland offer a very different selection of birds, with the likelihood of white-eyed Ferruginous Ducks out on the water and both Bearded and Penduline Tits in the reeds around the edge. Overhead we may spot a passing Lesser Spotted Eagle soaring by with Red-backed Shrikes acting as sentinels on surrounding bushes. Night Varsag
Day 4 BICAZ GORGE, VOSLOBENI WET MEADOW AND BEAR HIDE
After breakfast, we plan to visit the Bicaz Gorge National Park which is a known breeding site for Wallcreeper. We will certainly hope to get good views of this spectacular species with its highly distinctive red and black butterfly-like wings. Whilst Alpine Swifts race by and Grey Wagtails and Dipper look for food on the waters edge, we will also need to scan the rocky slopes for Carpathian Chamois which can also be found here.
Leaving the gorge, we will explore some wet meadows for breeding species such as Common Rosefinch, Great Grey and Red-backed Shrike, and will listen out for both Grasshopper Warbler and Corncrake as they sing their strange songs often from deep in the vegetation. This area can also be good for orchids and butterflies and we will pause to enjoy these, whilst also keeping an eye to the skies for Lesser Spotted Eagle.
Our day will conclude with an evening visit to a specially constructed hide where we stand an excellent chance of seeing Brown Bear before return to our hotel for another night. Night Varsag
Day 5 CROSSING THE CARPATHIANS AND GULIANCA FIELD
Leaving Transylvania behind, we will travel south to begin our exploration of the famous lowlands of Romania. We start by climbing and then crossing the wild Carpathian mountains where few people live and the woodlands remain largely intact. Whilst nothing is ever guaranteed, this remote region offers us a further chance for Brown Bears as they are occasionally seen along the mountain roads.
Continuing onwards, we plan to spend the afternoon exploring Gulianca Field which is a traditional site for Dotterel. This area is also a breeding site for both Isabelline Wheatear and Stone Curlew, as well as good chances of both Red-footed Falcon and Long-legged Buzzard. Night Balta Alba
Day 6 BALTA ALBA SALT LAKE AND MACIN MOUNTAINS NATIONAL PARK
During the morning, we will visit a series of salt lakes where we hope to find a selection of both resident and migratory shorebirds. Whilst Avocets and Black-winged Stilts feed out in the shallow water, we should find Kentish Plovers busily searching for a meal on the muddy edges. Migrant Curlew and Broad-billed Sandpipers will hopefully also be present along with that weirdest of European waders, the Collared Pratincole.
We also need to be on the look out for Red-footed Falcons hunting for dragonflies and other prey over the pools whilst enjoying the smart summer plumage of Whiskered, Black and White-winged Black Terns as they too flutter over the water.
After lunch, we continue north and west towards the Macin Mountains National Park. Rising to just over 450m (1,500ft), this chain of low granite hills are the oldest in Romania and rich in birds and wildlife. European Roller, Isabelline Wheatear, Tawny Pipit, Woodlark, Lesser Grey Shrike and Corn Bunting nest in the grassy foothills, whilst Common Rock Thrush and both Pied and Northern Wheatears occupy the higher slopes.
Burrow nesting European Bee-eaters making their distinctive calls should be already breeding, whilst patrolling Long-legged Buzzards and Lesser Spotted, Short-toed and Booted Eagles scan the ground below for lizards, snakes and European Sousliks.
Our destination this evening is a comfortable village hotel in the Macin where nearby vineyards and orchards hold nesting Bee-eaters, Hoopoes and Crested Larks with Long-legged Buzzards breeding close by in an abandoned stone quarry. Night Turcoaia
Day 7MACIN MOUNTAINS NATIONAL PARK AND BOAT INTO DANUBE DELTA
We will have time to continue our exploration of the delightful Macin Mountains National Park during the morning and search for any species we may have missed the previous afternoon. With plenty to look for and enjoy, we may pause to enjoy colourful birds such Hoopoe and Black-headed Bunting or watch a Red-backed or Lesser Grey Shrike looking for prey from a prominent perch.
After lunch at a pleasant roadside restaurant, we will head for Tulcea but will stop to briefly explore an oak woodland along the way where we hope to find both Wryneck and Sombre Tit.
By early afternoon, we plan to reach Tulcea harbour where we will meet the Captain of our specially chartered boat for exploring the amazing Danube Delta. Designed for taking us deep into the Delta, the twelve comfortable seats are in pairs, ensuring everyone has a great view and with a cover to protect us from the sun and any rain, it is the perfect vessel for our visit to the Delta.
Typical Delta species will soon begin to appear: chevrons of Glossy Ibises trailing across the wide sky, buff-plumed Squacco Herons standing motionless along the banks as we pass, Whiskered Terns flickering over the water and noisy 'Eastern' Greylag Geese with their tell-tale rosy-pink bills.
We have the afternoon and the whole of the following day to experience some of the best spots within the vast Danube Delta, seeing birds and places that are simply impossible to reach any other way.
The Delta extends over an immense area of more than 2000 square miles!  Unsurprisingly, the itinerary and route varies from year to year, being dependent upon a variety of factors including the advice of our local guide on current bird activity and the whereabouts of key species at the time of our visit, changing seasonable access to the maze of waterways and channels due to weather conditions, vegetation, water levels and other local factors plus, of course, the advice of our Captain at the time.
Please note that there are limited opportunities to go ashore within the Delta itself and landing isn't always possible, even where terra firma exists but we will endeavour to take advantage of them whenever we can. Two nights midway between Chilia Veche and Mila 23, Danube Delta
Day 8 EXPLORING THE DANUBE DELTA BY BOAT
Before breakfast, we will have an optional walk close to our hotel which is ideally position for birding with agricultural fields on one side and the wetlands of the Delta on the other. The diversity is great and we hope to find many interesting species including Hoopoe, Red-footed Falcon, Penduline Tit, Little Bittern, Night Heron, Cuckoo and Grey-headed Woodpecker.
After breakfast, we will then set off to explore the Danube Delta from our boat, once again travelling through the maze of channels, lakes and reed beds. The possibilities are vast but we have chances to watch groups of pelicans as they search for fish or glide passed as they transit from one location to another. A good selection of terns should be here too with the possibilities including Whiskered, Black and White-winged Black.
The lakes also support good numbers of Red-necked Grebes, a treat to see in breeding plumage, as well as dapper Black-necked Grebes. We should find white-eyed Ferruginous Duck, Caspian Gull and with a little luck may also encounter the impressive Pallas's (or Great Black-headed) Gull. This is a relatively newcomer from further east, although this sought-after bird has recently started to nest in the Danube Delta.
Looking carefully along the edge of reedbeds, we may find both Spotted and Little Crakes, along with Spoonbills,. Purple and Squacco Herons.
The uncommon White-tailed Eagle regularly perches in the willows that fringe the channels and lakes, sometimes affording close views from the boat as we pass by; Hobbies skim low over the reedbeds in pursuit of the Delta's abundant dragonflies and we will check for a migrant Red-footed Falcon, another agile predator with a penchant for catching flying insects on the wing. Other species to watch and listen out for in the waterside willows include nesting Grey-headed and Black Woodpeckers, colourful Rollers and Golden Orioles, loud-voiced Thrush Nightingales, Common Redstart, Great Reed and Garden Warblers, Bearded Reedling and Penduline Tit.
Europe's largest breeding colony of Great White Pelicans - more than 12,000 pairs - is also located within the Delta. Although the colony itself is out of bounds to visitors to ensure it remains undisturbed, the undulating flocks of pelicans that grace the Delta's skies are a daily attraction as they move out from the breeding colony to surrounding lakes to scoop up fish with their enormous pouched bills. With them, we may find the rare Dalmatian Pelican.
The Delta truly is an exceptional place to explore and with so many possibilities, our time here is likely to filled with multiple highlights.
Day 9 DANUBE DELTA, BABADAG AND BLACK SEA COAST
After some final exploration, we will leave the Danube Delta behind and drive to a woodland at Babadag which is a great place for Hawfinches, Icterine and Wood Warblers, Red-breasted Flycatchers and a selection of Woodpeckers.
Continuing on towards Histria which is located only a matter of a few miles from the Black Sea, we plan to explore an area of lagoons on the southern border of the Danube Delta biosphere reserve before reaching our accommodation.
The mosaic of wetlands and grazed grasslands around Histria are one of the last pristine coastal habitats and the small wetlands in the middle of the steppe are a great place for shorebirds, roosting pelicans and gulls while the small acacia trees mixed with Russian olive bushes act as a magnet for migrant passerines as well as providing breeding habitat for Hobbies and Long-eared Owls. Two night in Histria
Day 10VADU WETLANDS AND GURA DOBROGEI FIELD
Our comfortable accommodation is perfectly located for birding in the middle of this amazing area and, once again, there will be an optional early morning walk for those who wish to come. After breakfast, we will then continue our exploration of this special area which is a mosiac of small shallow lakes, seashore habitats and Salicornia steppe.
Where we go will be largely determined by the conditions and what we have already seen but one of the special birds we will want to look for is Paddyfield Warbler as this is the westernmost limit of its range in this tucked away corner of Europe.
The Delta's biggest breeding colony of Dalmatian Pelicans is situated at nearby Lake Sinoe and this rare and endangered species is often to be seen.
In a wet year, this area is perhaps the richest birding location along the Black Sea Coast and noted for breeding Collared Pratincoles, Little Terns and Kentish Plovers.
For our final afternoon, our focus will turn to to some grazed steppe fields and an abandoned rock quarry where we will go in search of Calandra Lark, Greater Short-toed Lark, Tawny Pipit, Stone Curlew and Saker Falcon. Hopefully, a final highlight will be encounters with two species of wheatear, Isabelline and Pied, which like the Paddyfield Warbler are at the westernmost limit of their range.
Day 11RETURN TO BUCHAREST
We should have time for some a final birding walk before breakfast and will then reluctantly set off for Bucharest and the airport. The journey takes about 4 hours and depending on our flight schedules, there may be time for a short birding stop just before we cross the Danube River, followed by a final picnic lunch before we reach Bucharest Airport for our flight back to the UK where our tour concludes.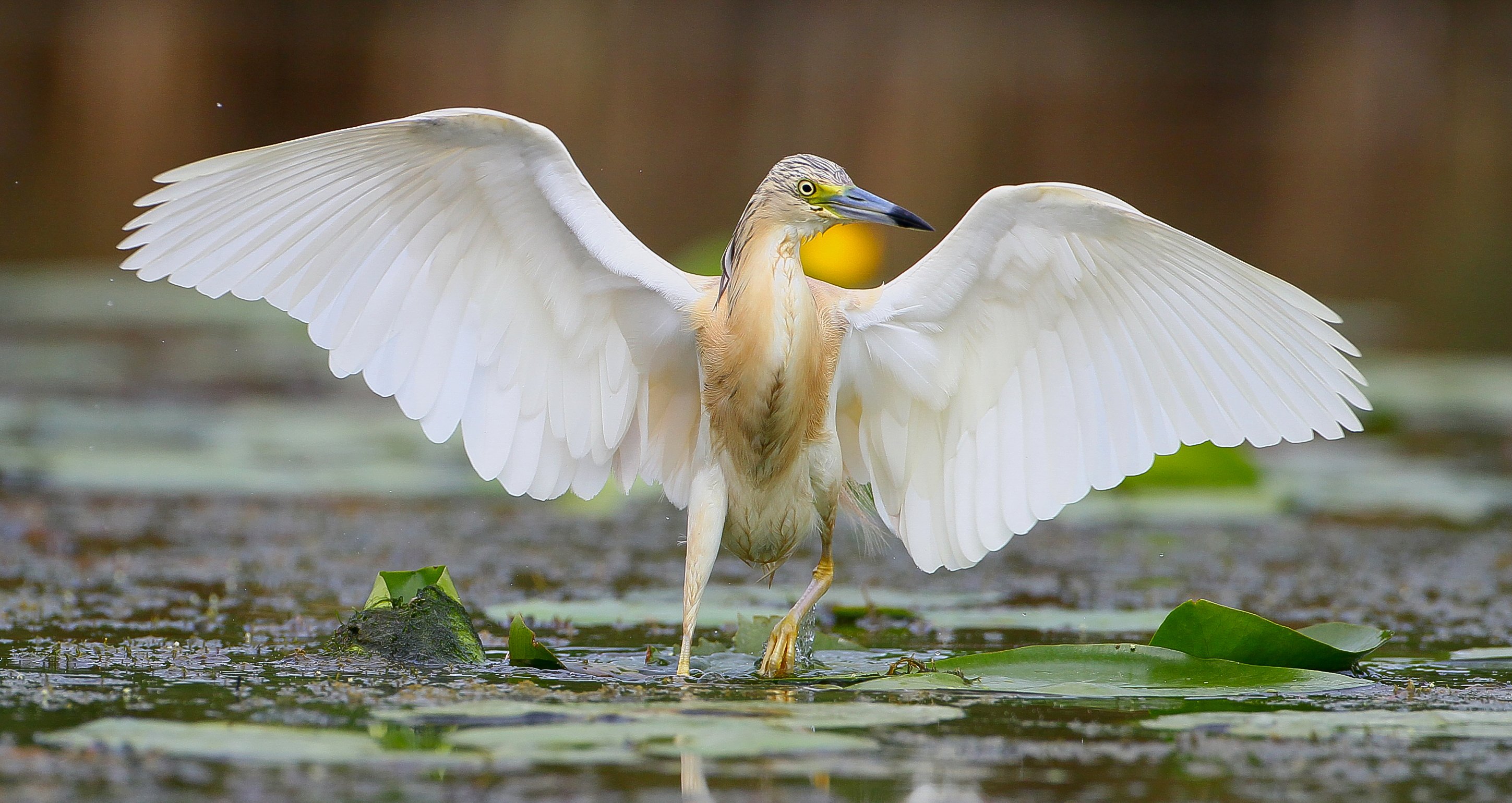 WHAT TO EXPECT
Limosa's spring birdwatching tour to Romania offer a spectacular combination of a visit to the vast Danube Delta, Europe's greatest wetland wilderness, as well as time in the mountains and on the Black Sea coast.
Great White Pelican, Pallas's Gull, Pied Wheatear and Paddyfield Warbler head an all-star cast on our Romania birding tour but we will also look for Brown Bears from a specially constructed hide from which we stand an excellent chance of seeing this impressive mammal.
Romania enjoys a continental climate, being predominantly sunny and warm in the spring, with temperatures typically ranging from 11-25C (52-77F). Chance of thundery summer downpours.
Good incidental photo opportunities on this tour, especially wetland birds in the Delta.
BIRDS
160-190 species
MAMMALS
5-10 species
BUTTERFLIES
10 species
ACCOMMODATION
10 nights accommodation in Romania at comfortable hotels. All rooms are en suite.
MEALS
All main meals are included in the tour price, commencing with dinner on Day 1 and concluding with lunch on Day 11.
Food is good and a far cry from our very first visit to the Danube Delta over 30 years ago, when 'Turkish-style' coffee made with cold sparkling mineral water and fried Picnicbog (a local variant of spam) were the order of the day!
WALKING
Easy, short walks.
Due to the nature of the terrain, and in order to visit a cross-section of key habitats, almost all of our birding within the Danube Delta itself must be done by boat, with only limited opportunity for occasional short walks where and when landing on terra firma is possible.
Our walks in the mountains and on the Black Sea coast with be taken at a gentle pace and we will endeavour to walk downhill wherever possible.
Sturdy walking shoes or lightweight boots with corrugated soles for grip are recommended.
TRAVEL
Due to the pandemic, it is proving extremely difficult to predict future flight prices and schedules, especially when a trip is scheduled for beyond the period when flights can be booked. As a result, we have taken the decision to price our holidays as excluding all international flights.
To keep the process as simple as possible for our clients, however, we are now working closely with an agent from Travel Counsellors who will be able to advise you on which flights we are recommending for each holiday and he will be able to book these for you.
GROUND TRANSPORT
Minibus with local driver.
BOAT TRIPS
We have a day and a half exploring the Danube Delta and will endeavour to explore as wide a variety of habitats as possible. We plan to use a 12 seater comfortable and specially designed boat which has a roof to protect us from the sun or any passing showers.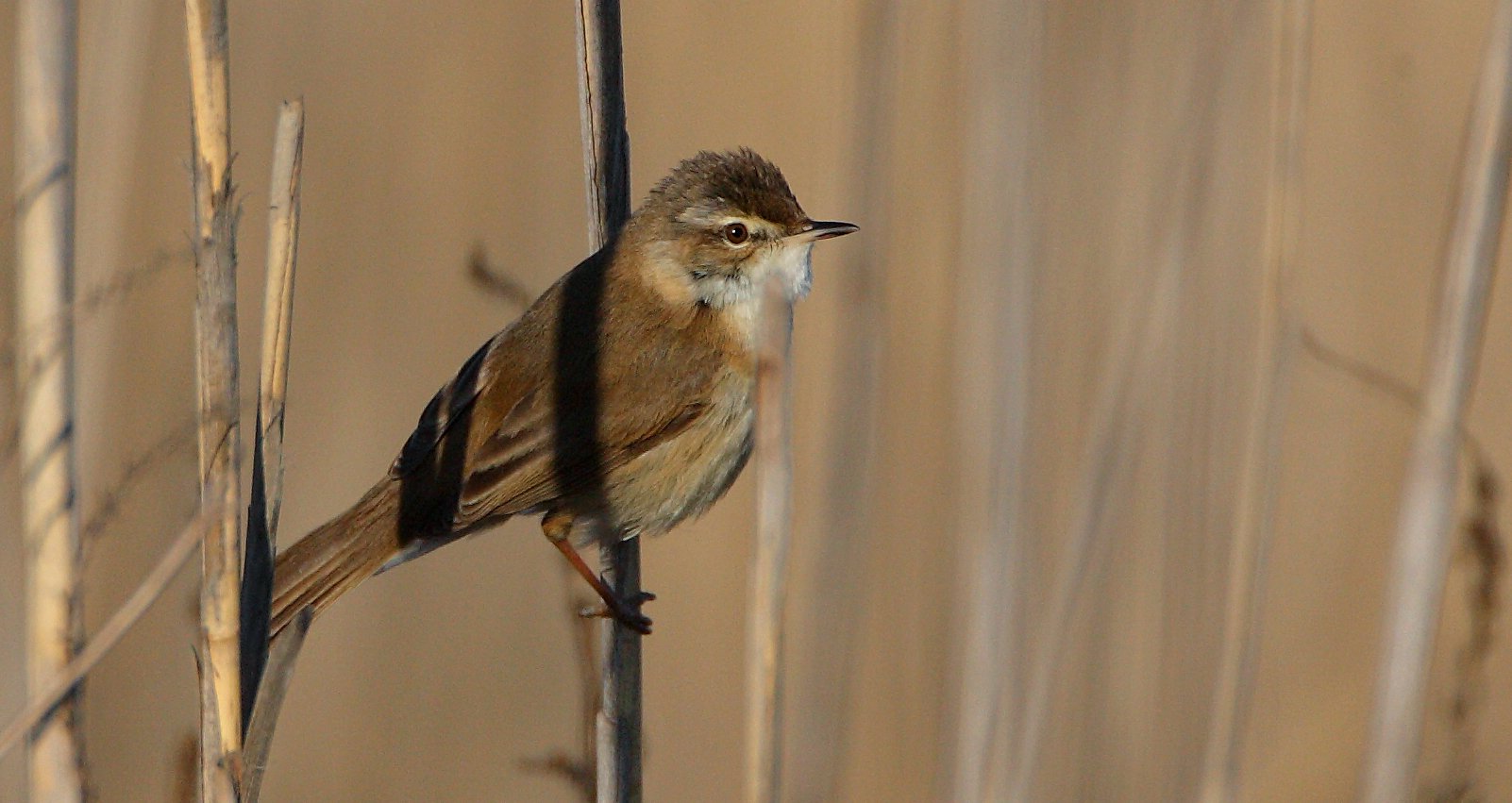 Tour Gallery
View a gallery of images for this tour below, click on an image to view as full size with caption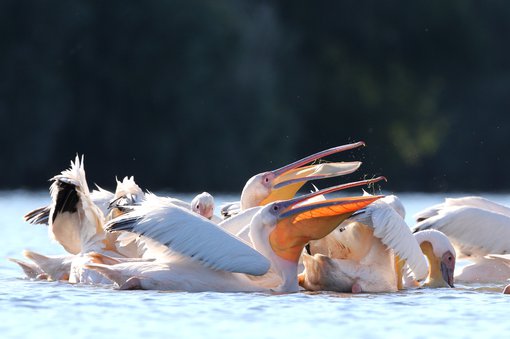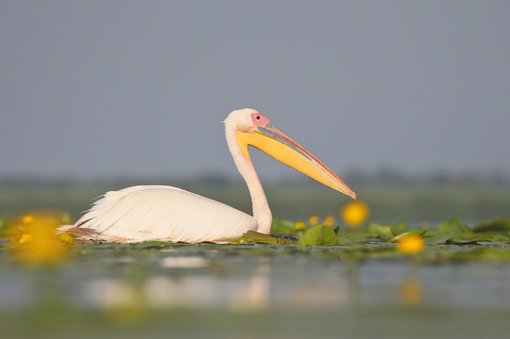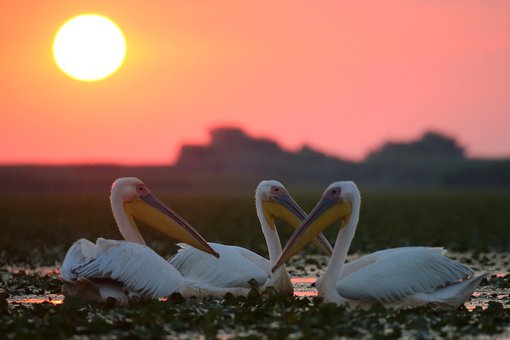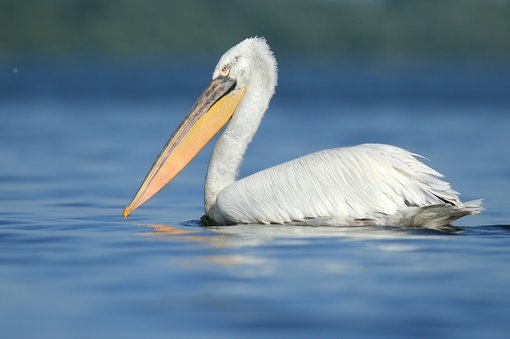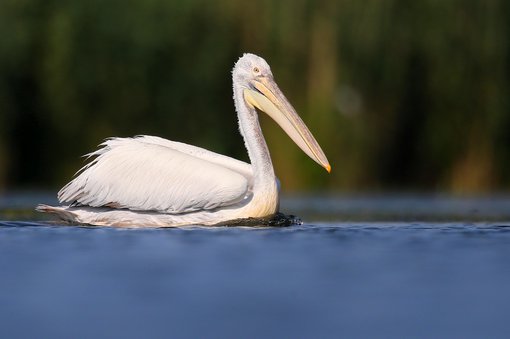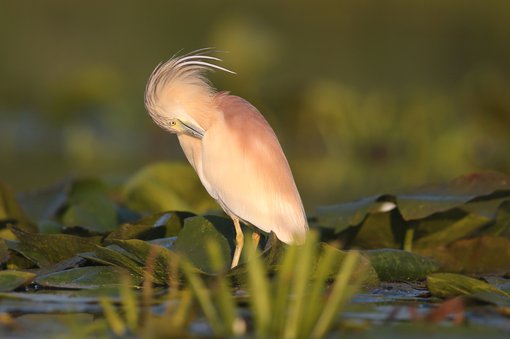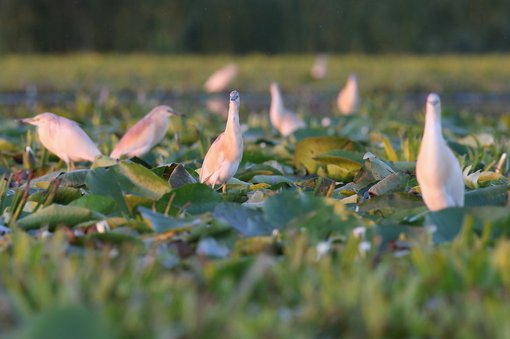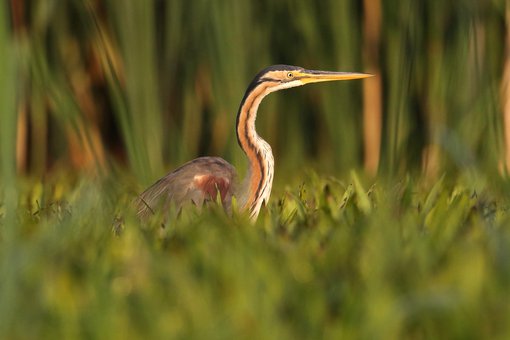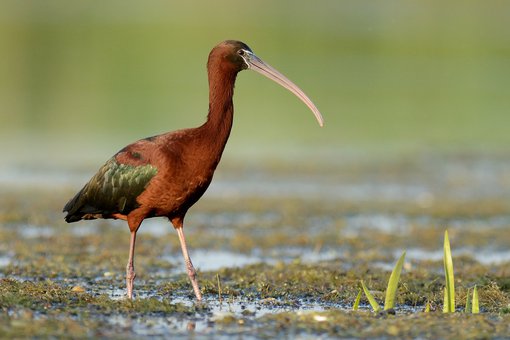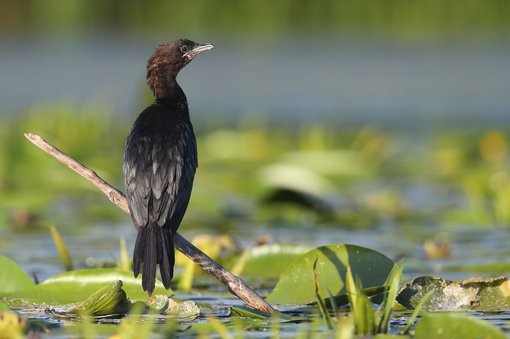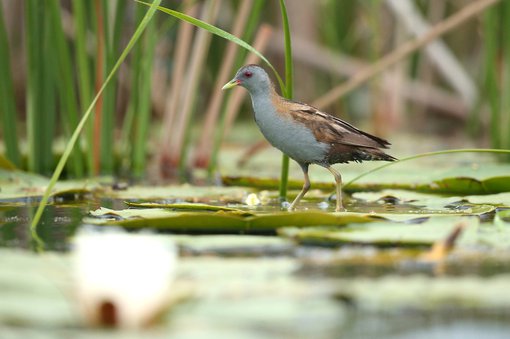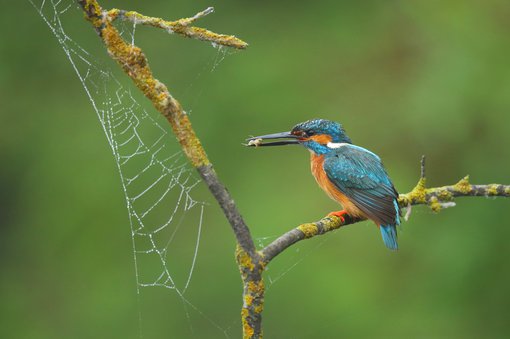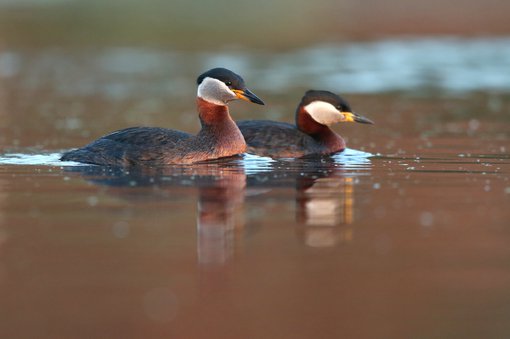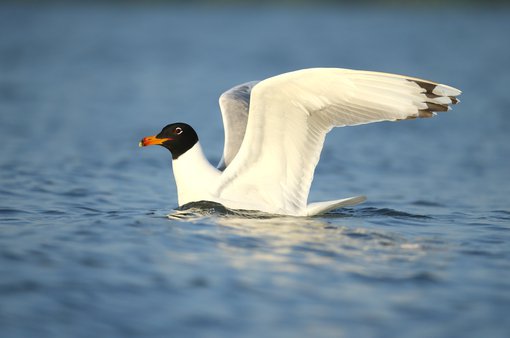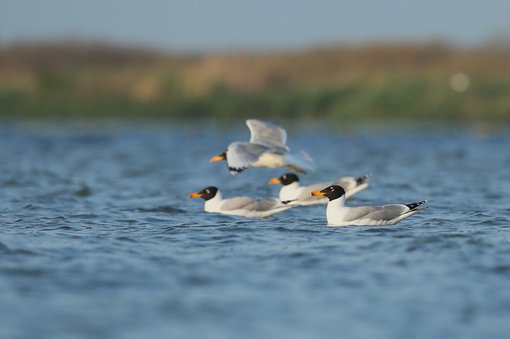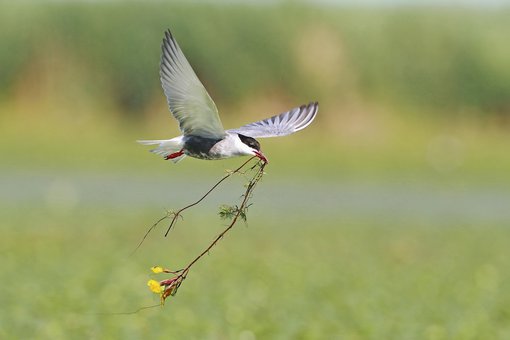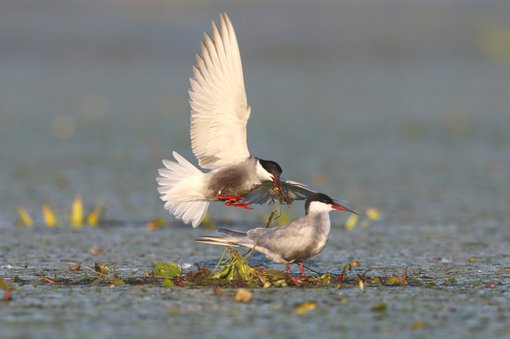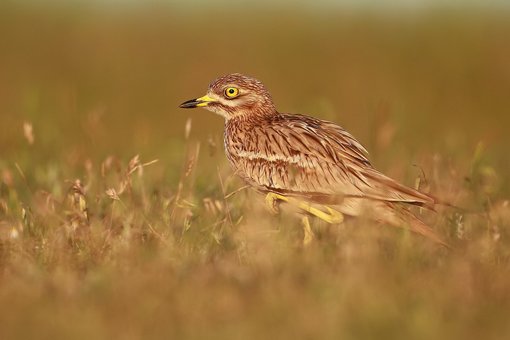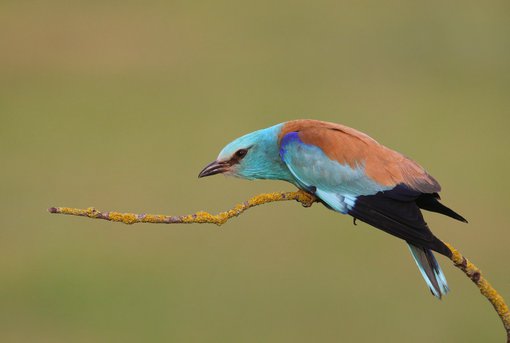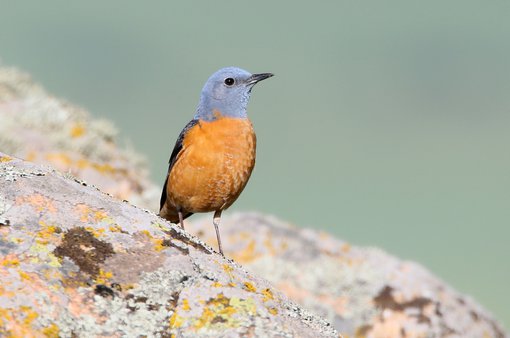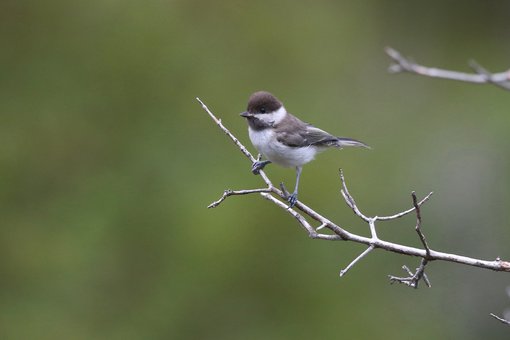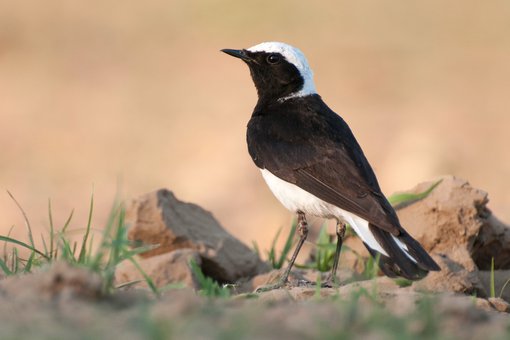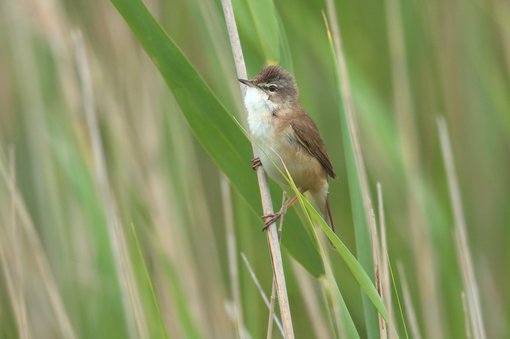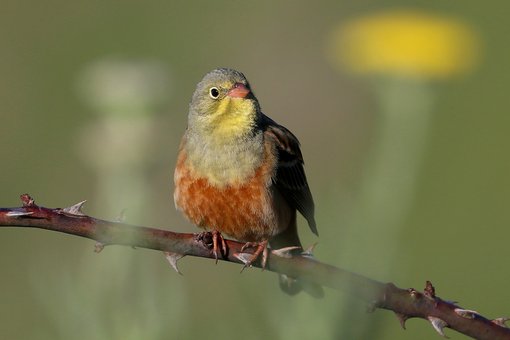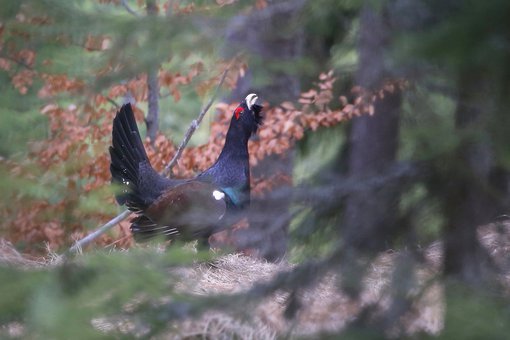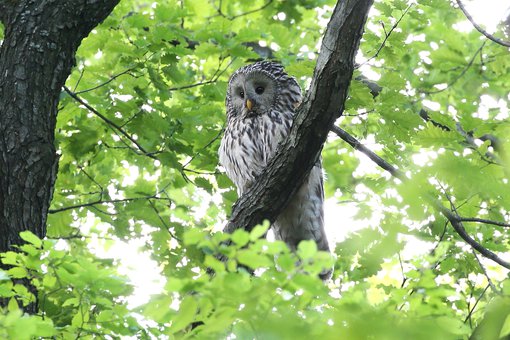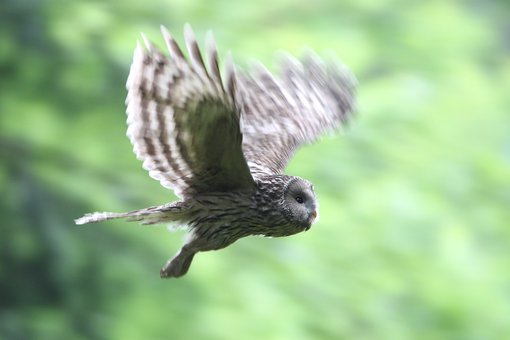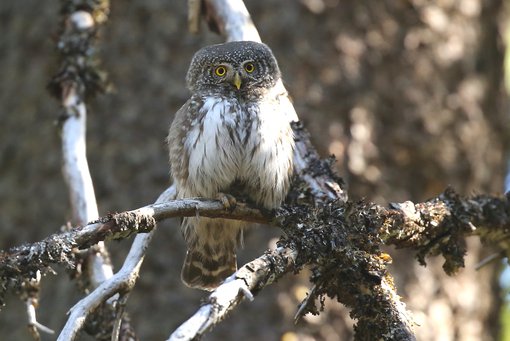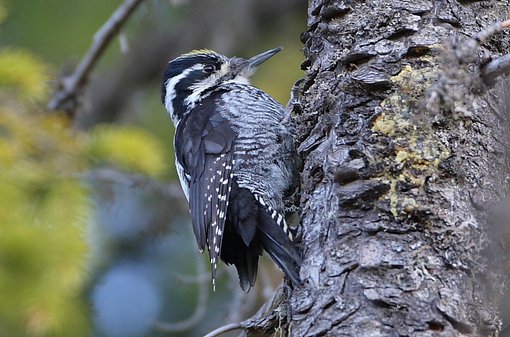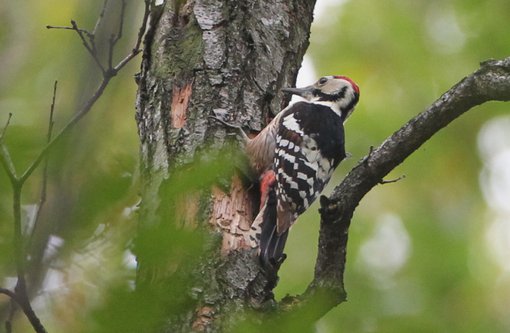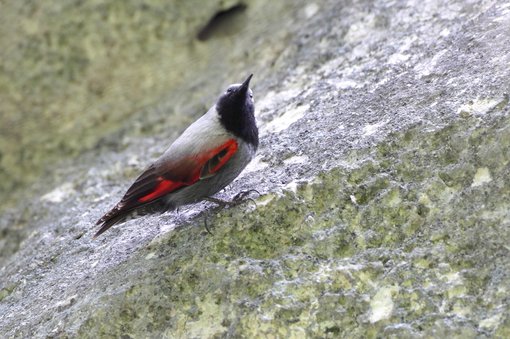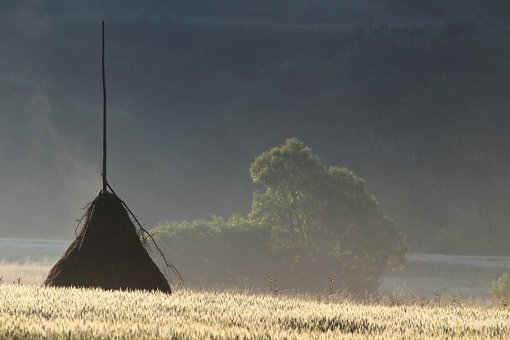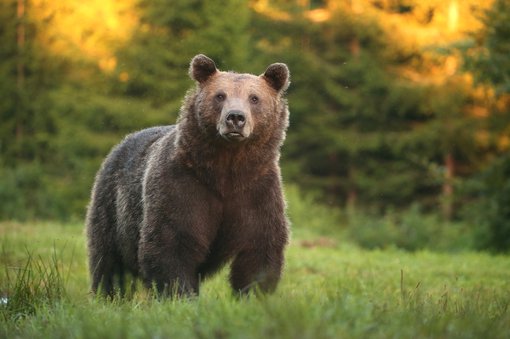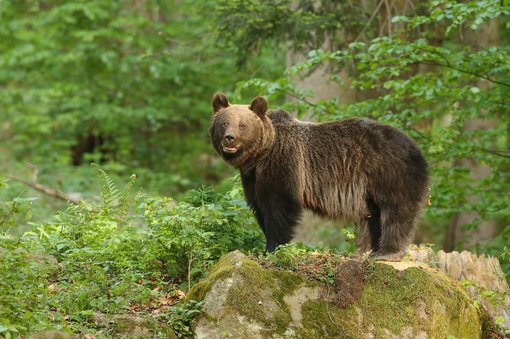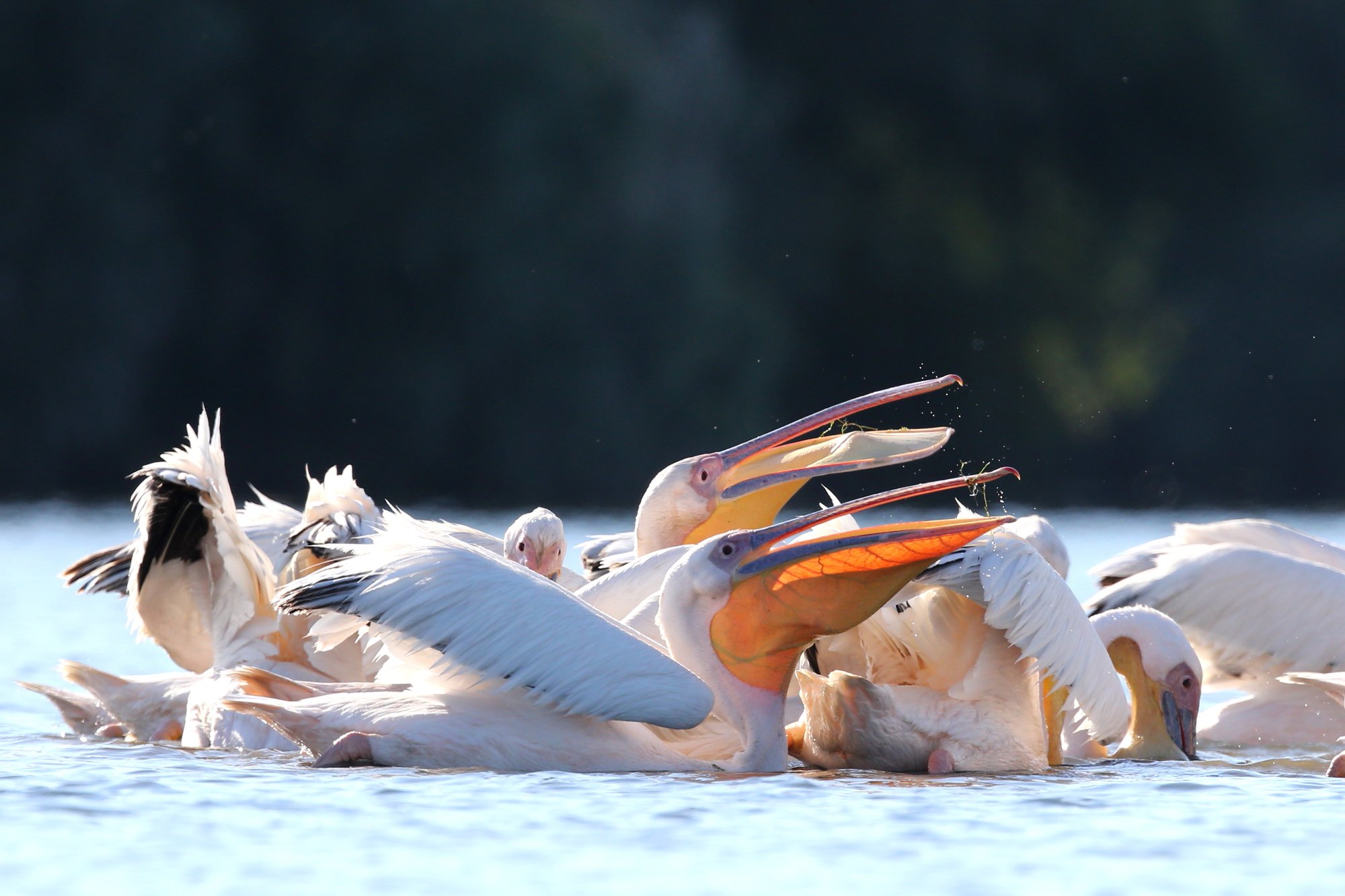 White Pelicans in the Danube Delta © Janos Olah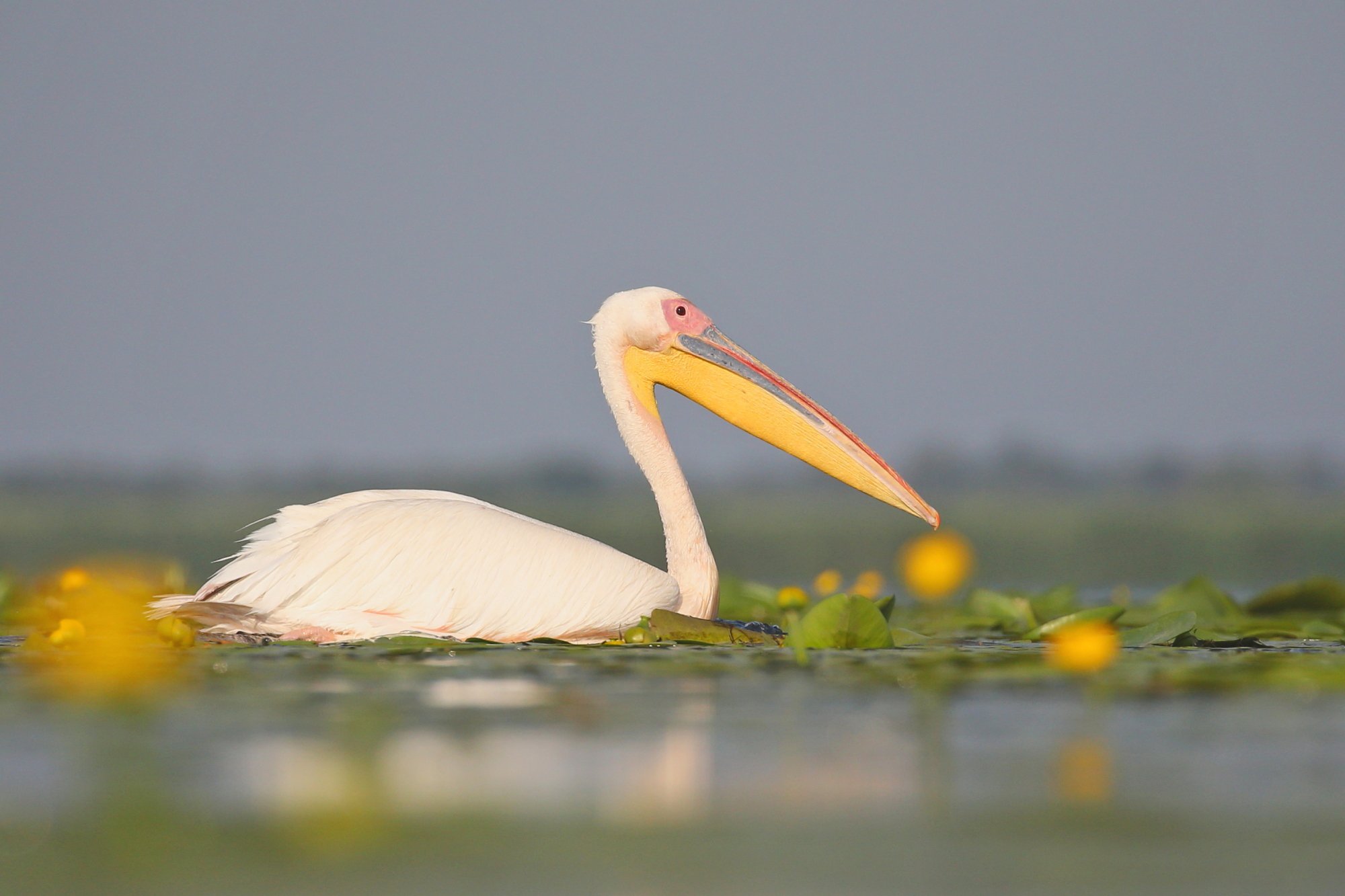 White Pelican in the Danube Delta © Janos Olah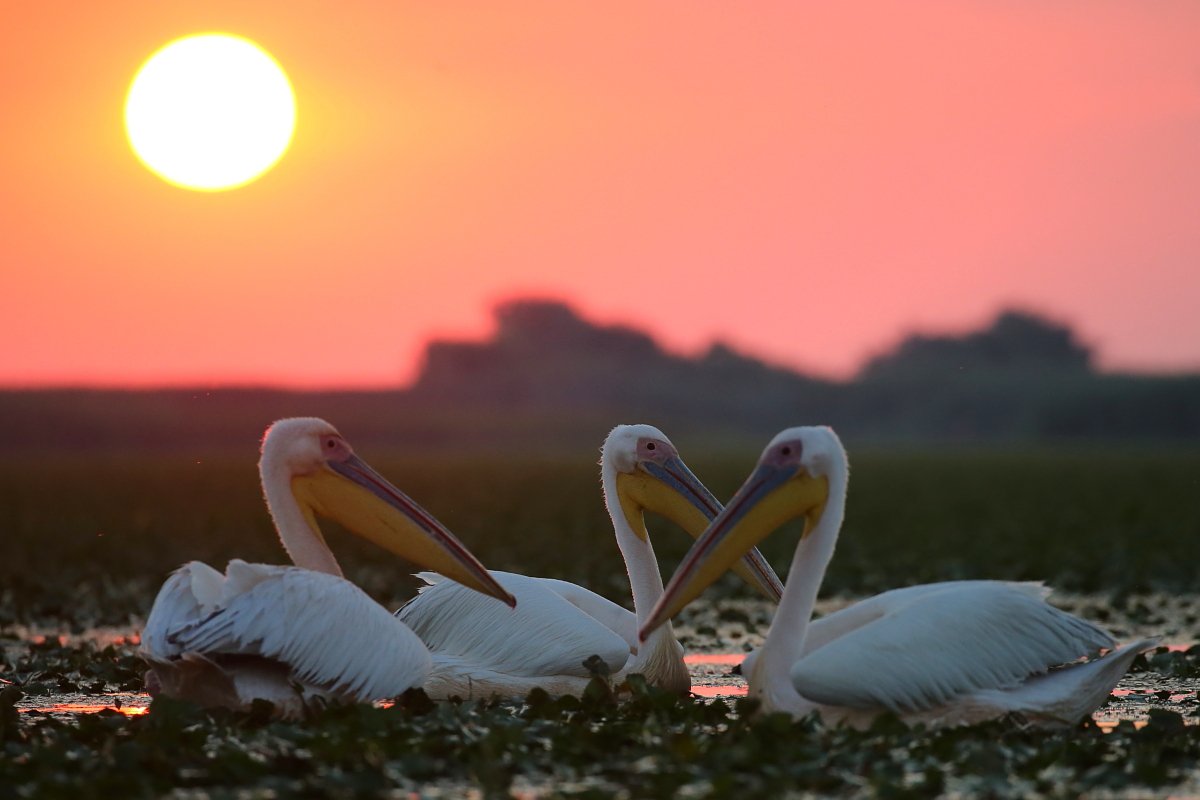 White Pelicans in the Danube Delta at sunrise © Janos Olah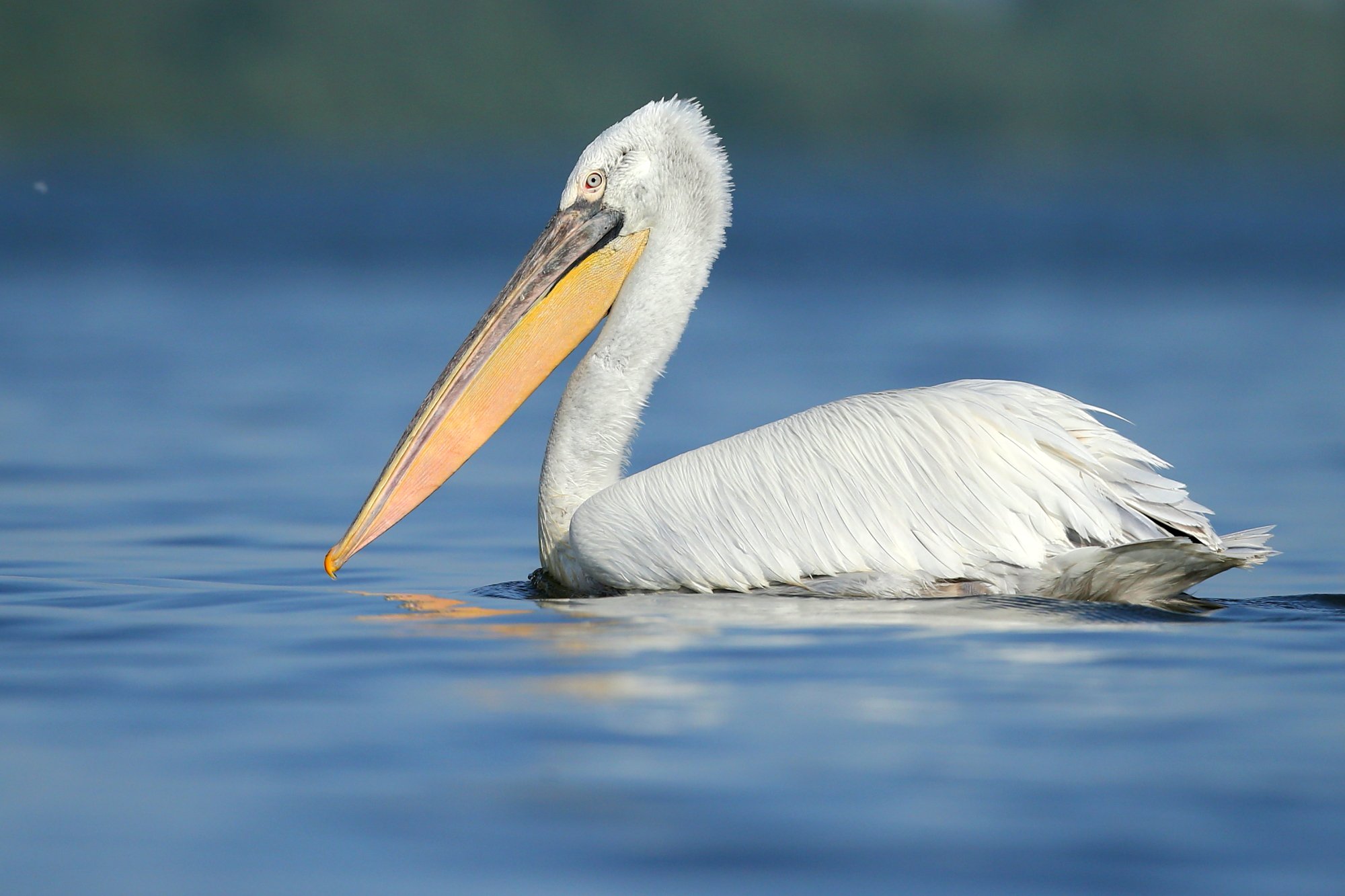 Dalmatian Pelican in the Danube Delta © Janos Olah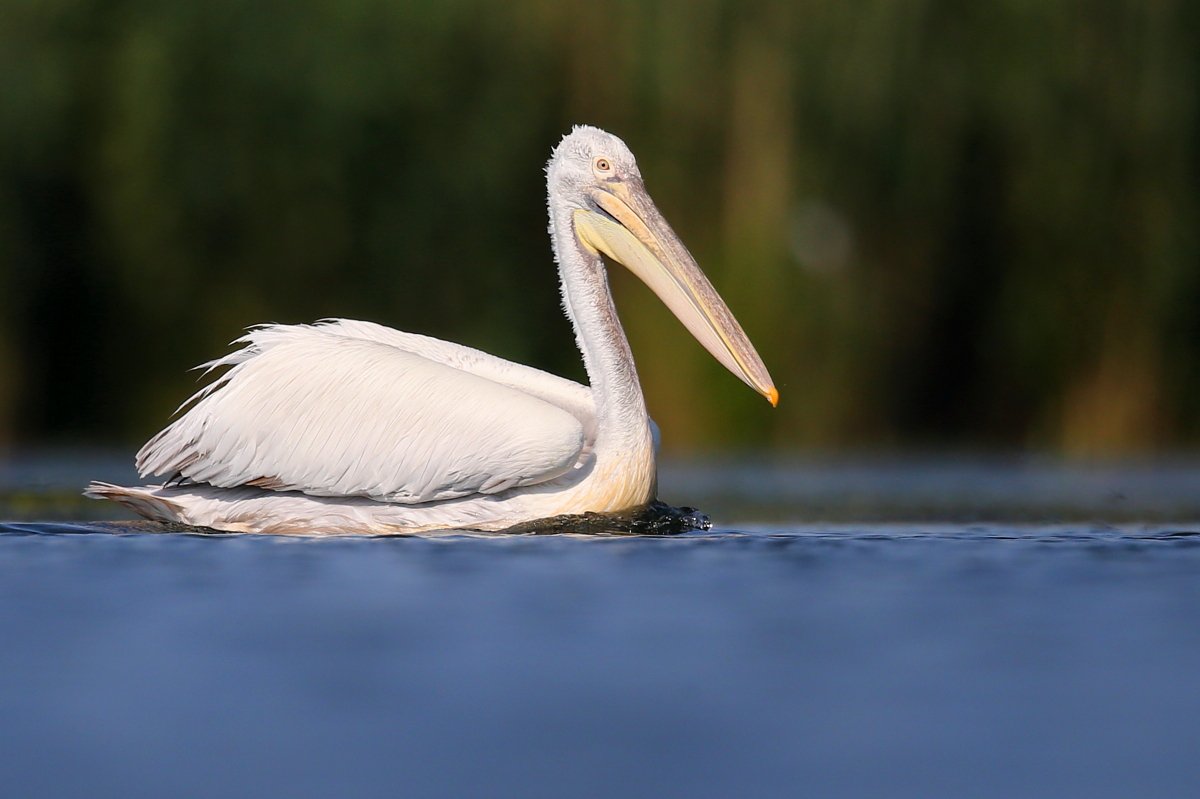 Dalmatian Pelican in the Danube Delta © Janos Olah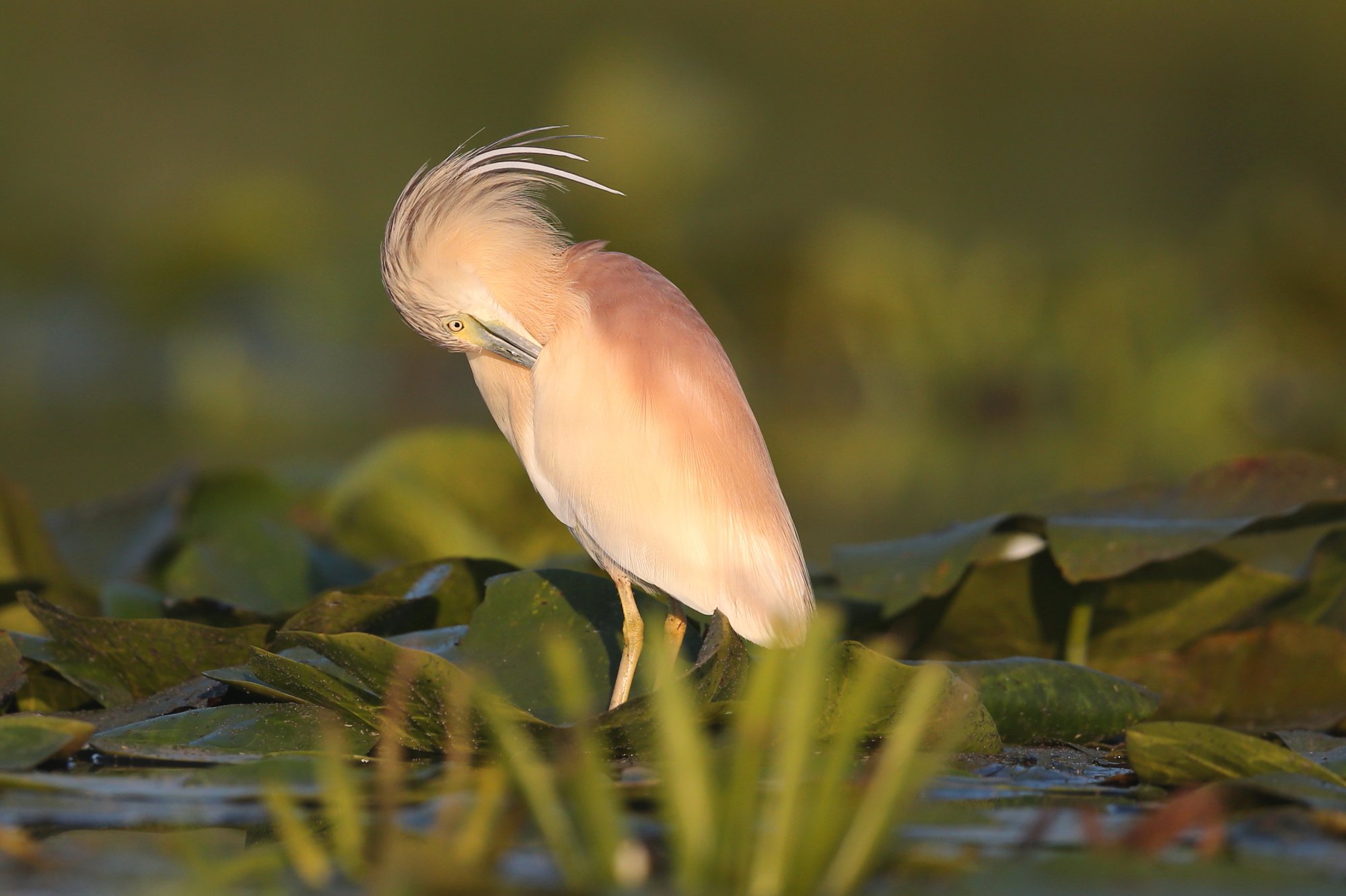 Squacco Heron in the amazing Danube Delta © Janos Olah
Squacco Herons © Janos Olah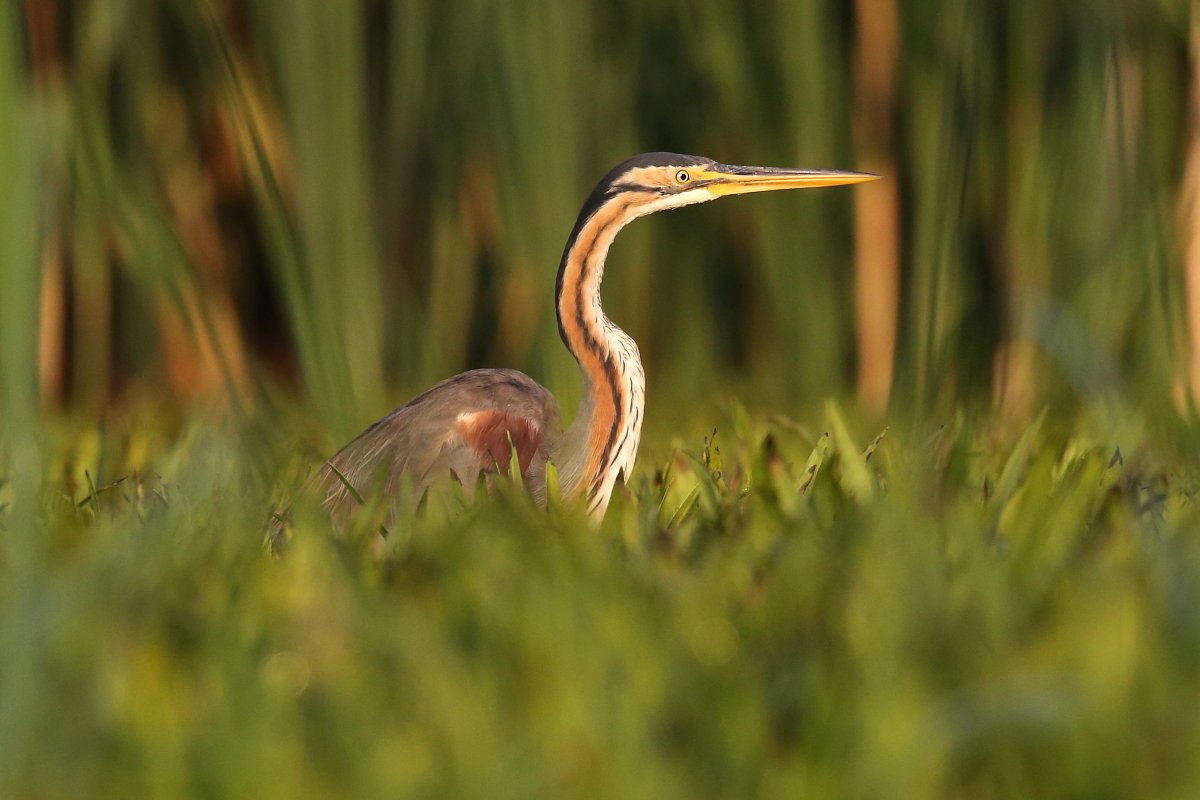 Purple Heron © Janos Olah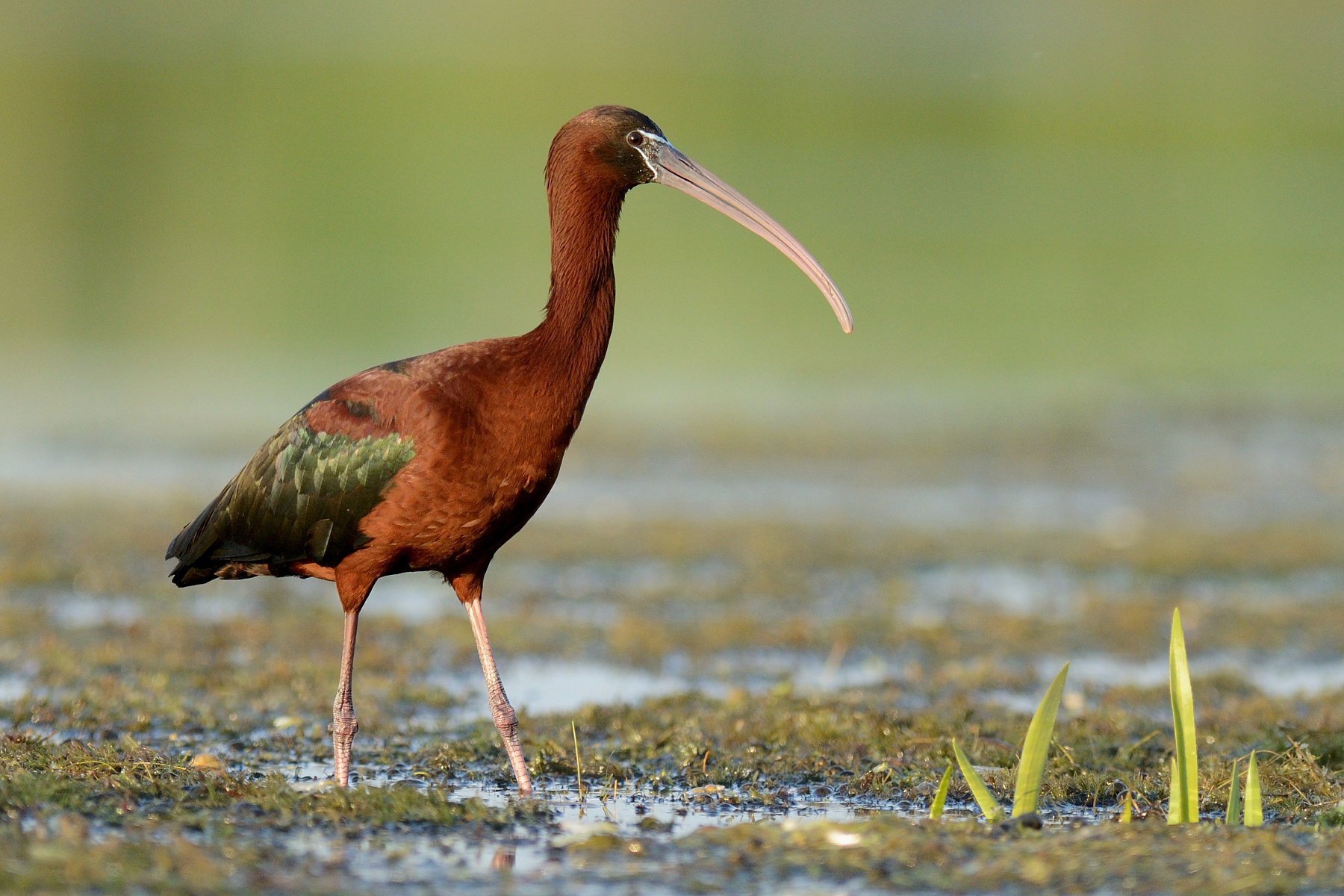 Glossy Ibis © Zoltan Nagy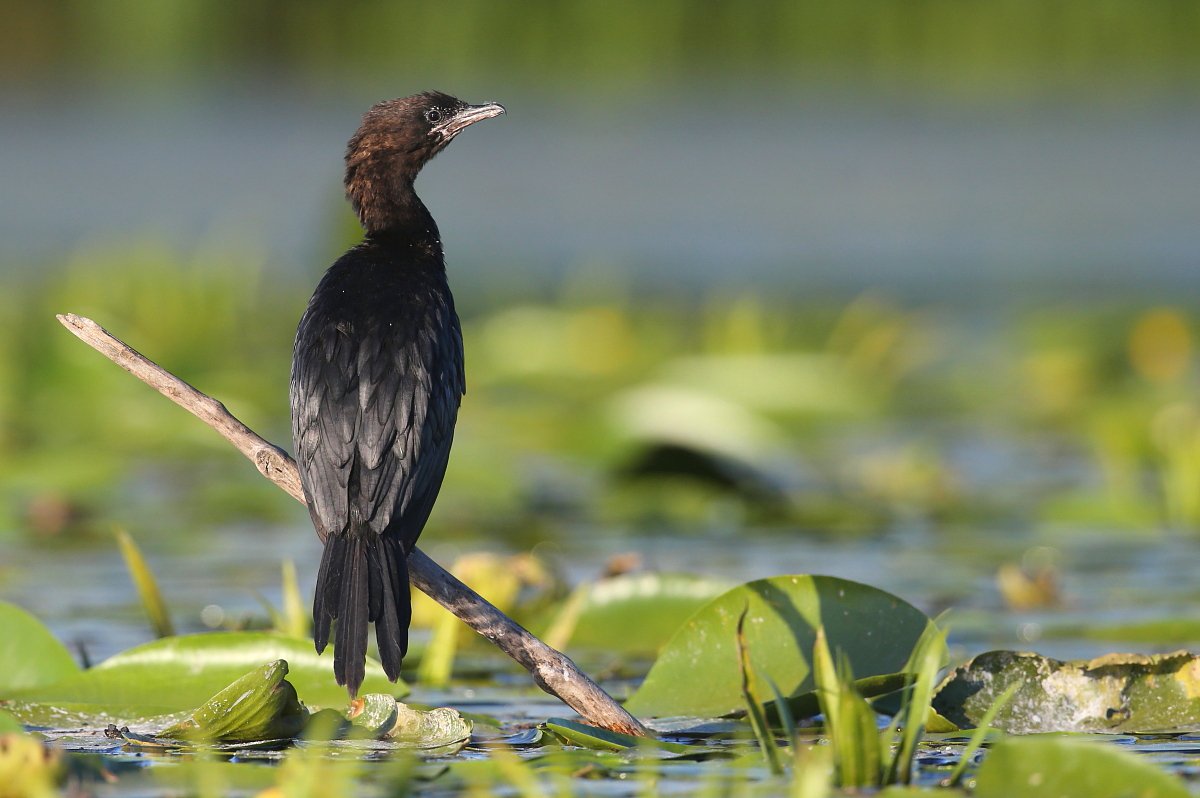 Pygmy Cormorant © Janos Olah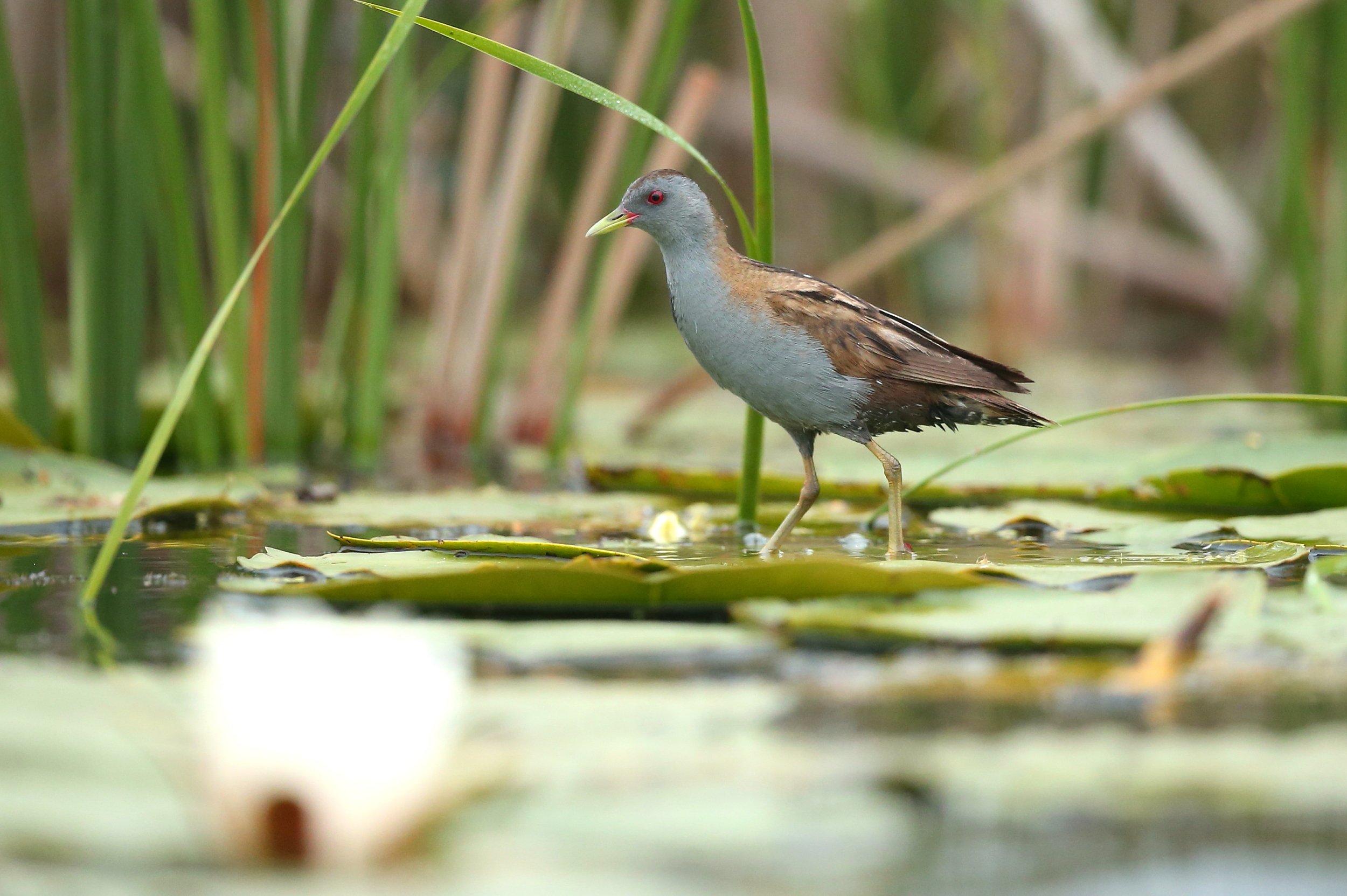 Little Crake in the Danube Delta © Janos Olah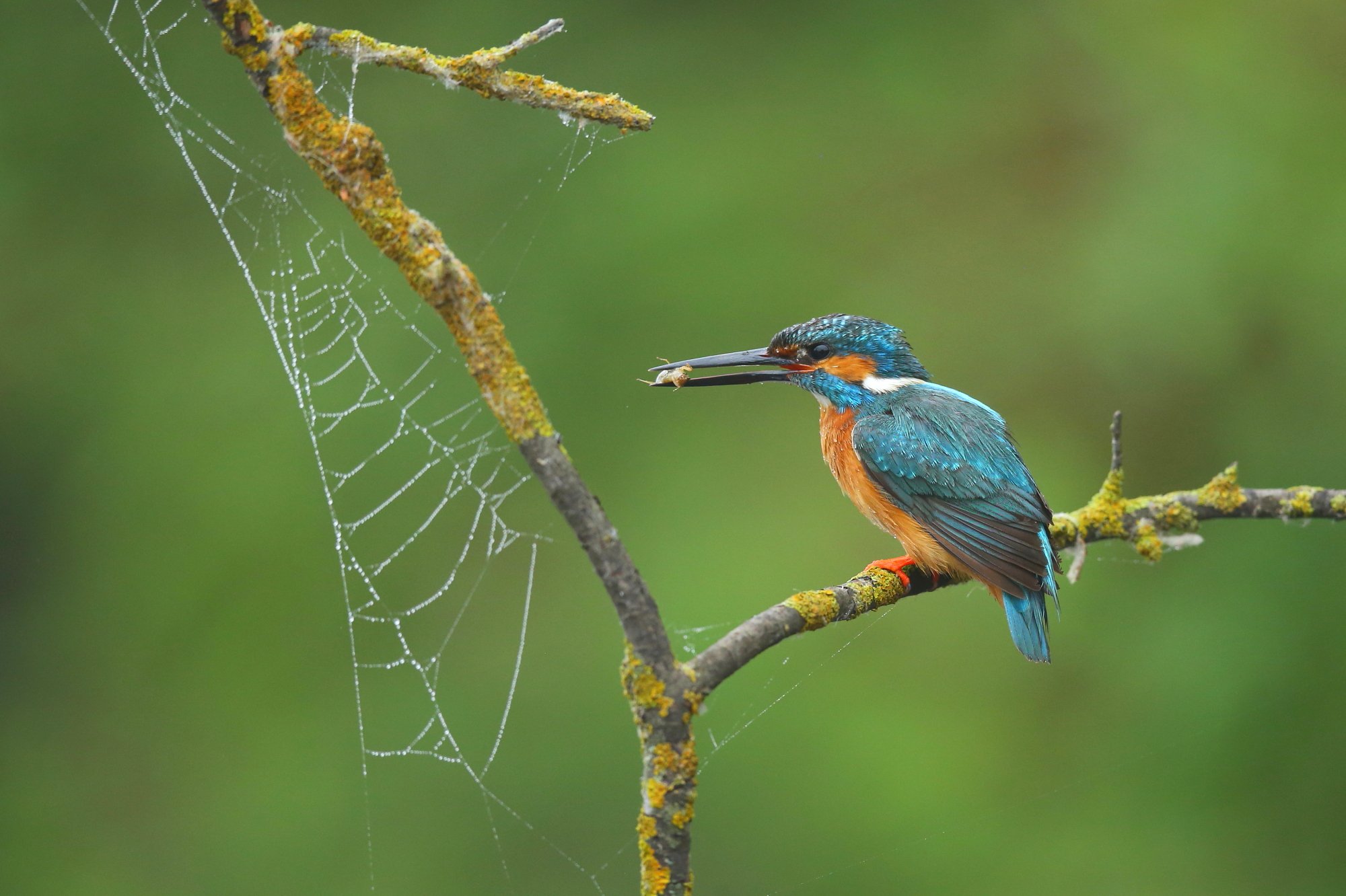 Common Kingfisher in the Danube Delta © Janos Olah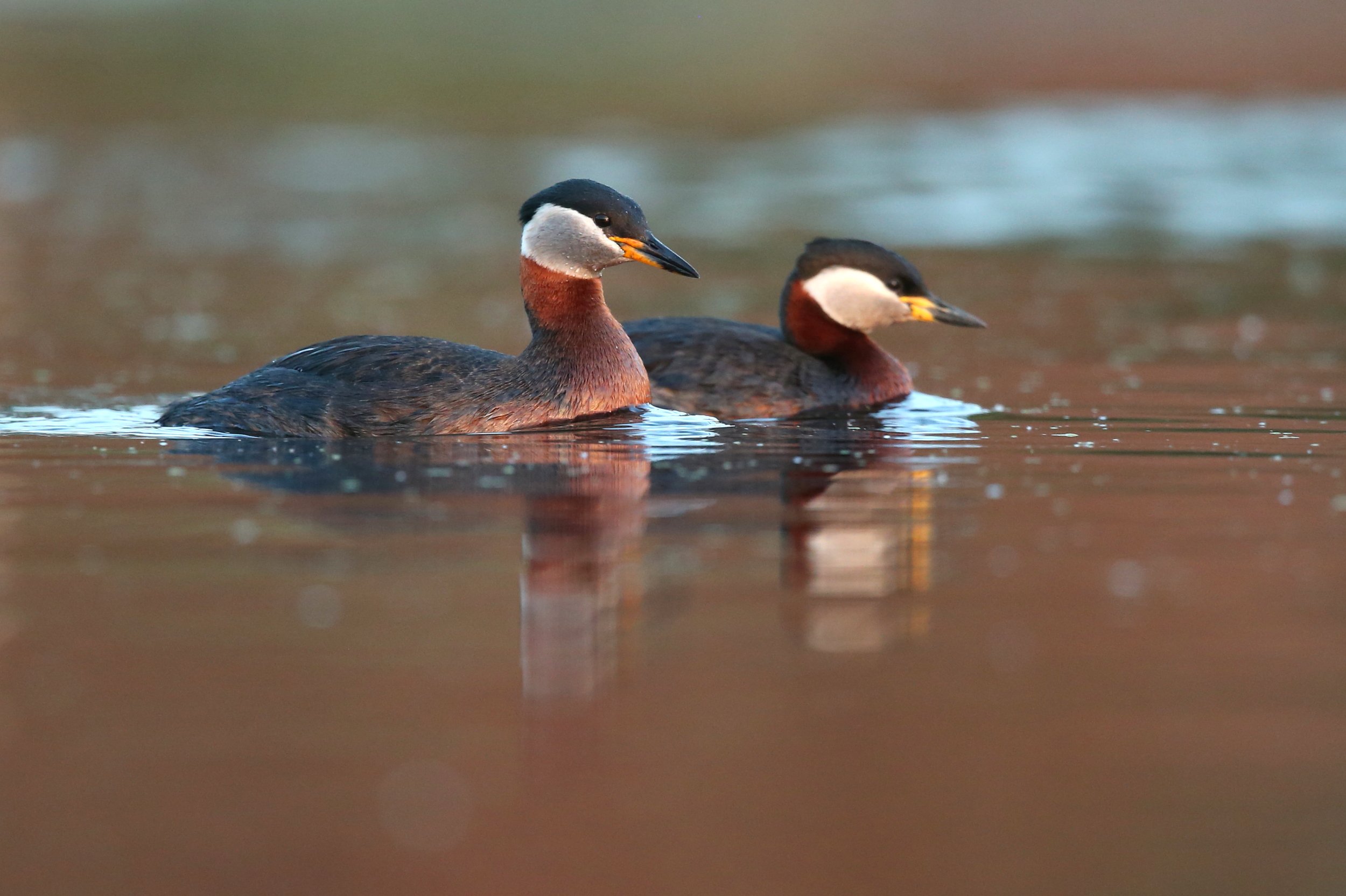 Red-necked Grebes in the Danube Delta © Janos Olah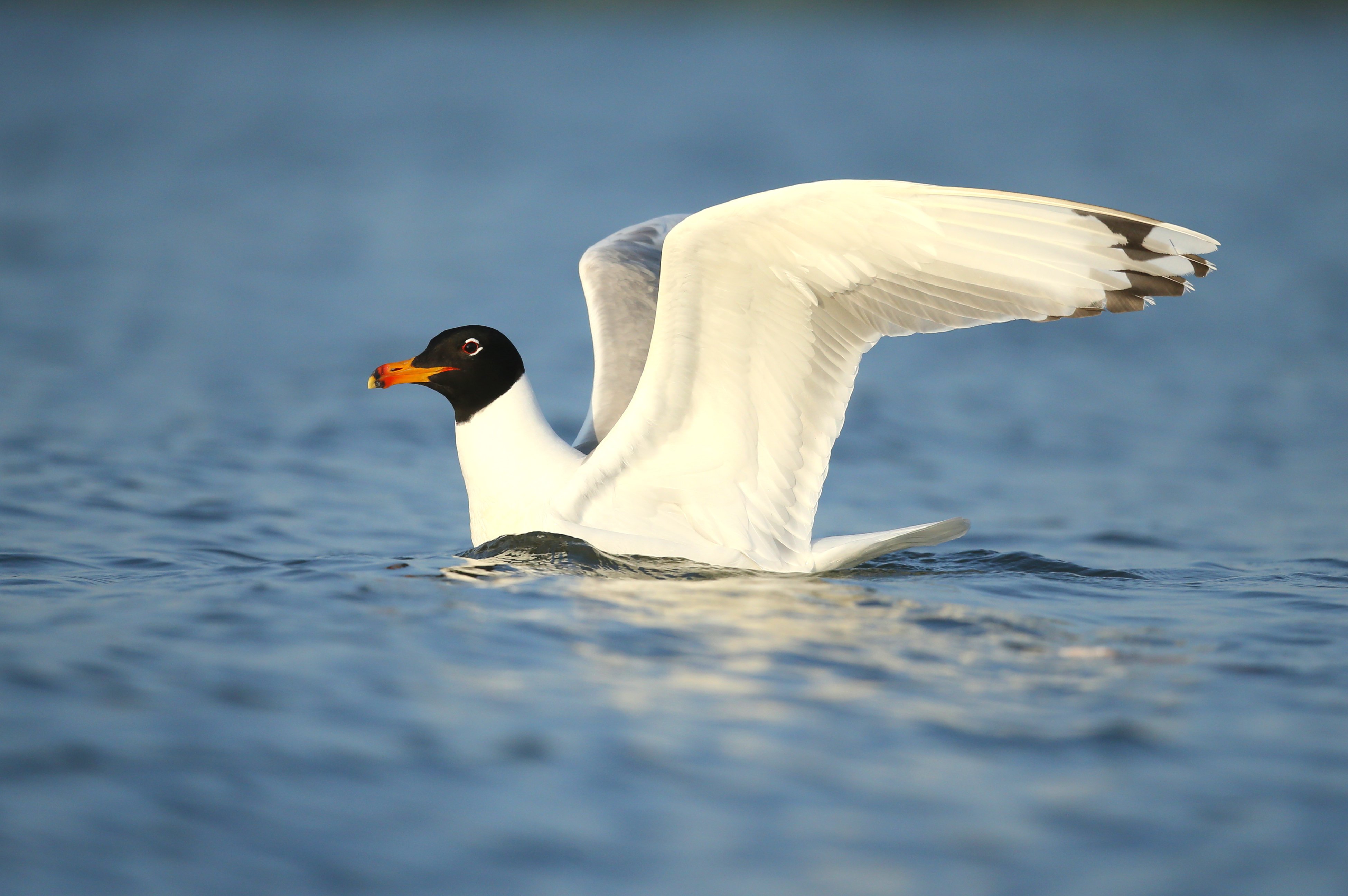 Pallas's Gull in the Danube Delta © Janos Olah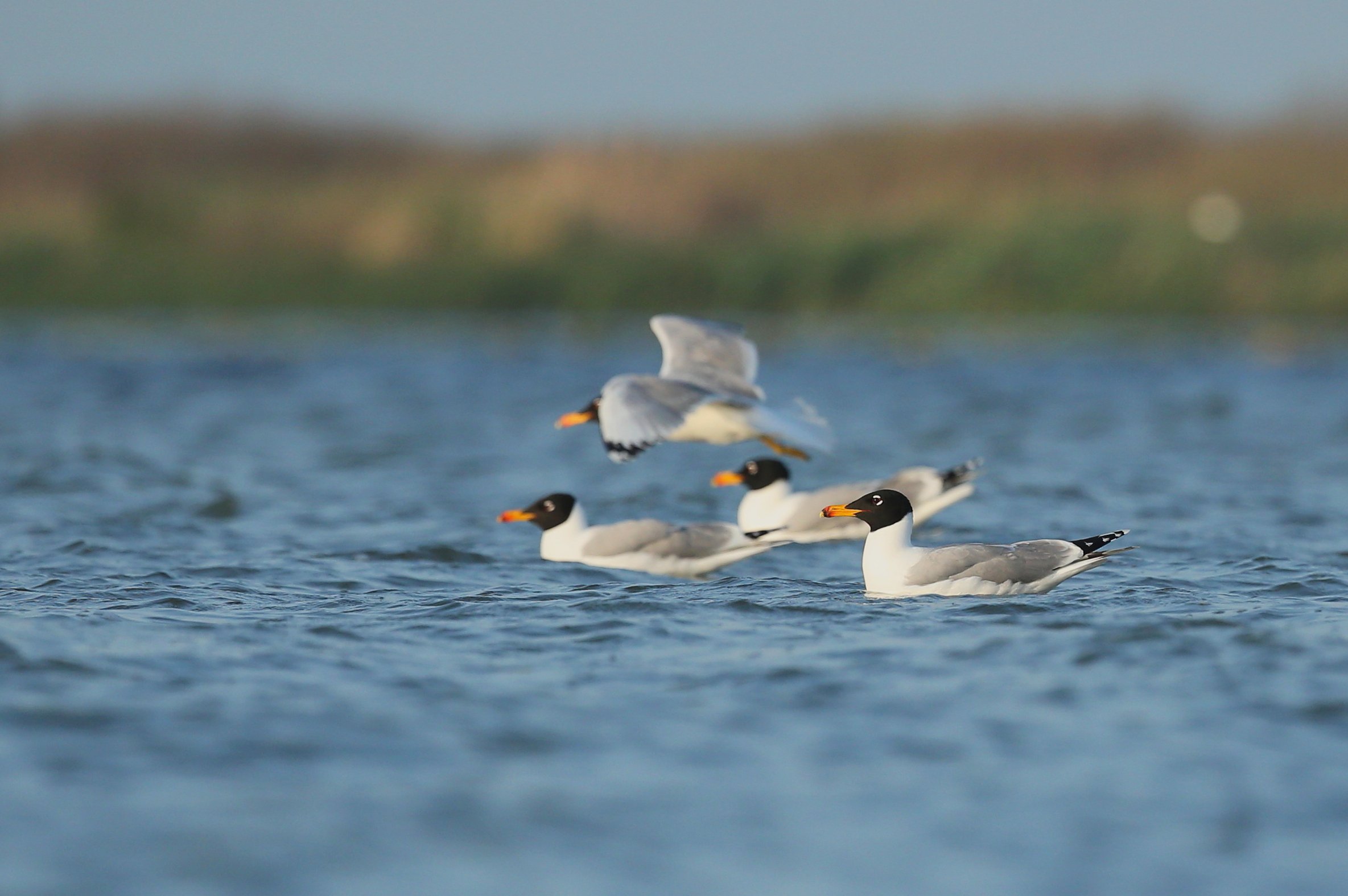 Pallas's Gulls in the Danube Delta © Janos Olah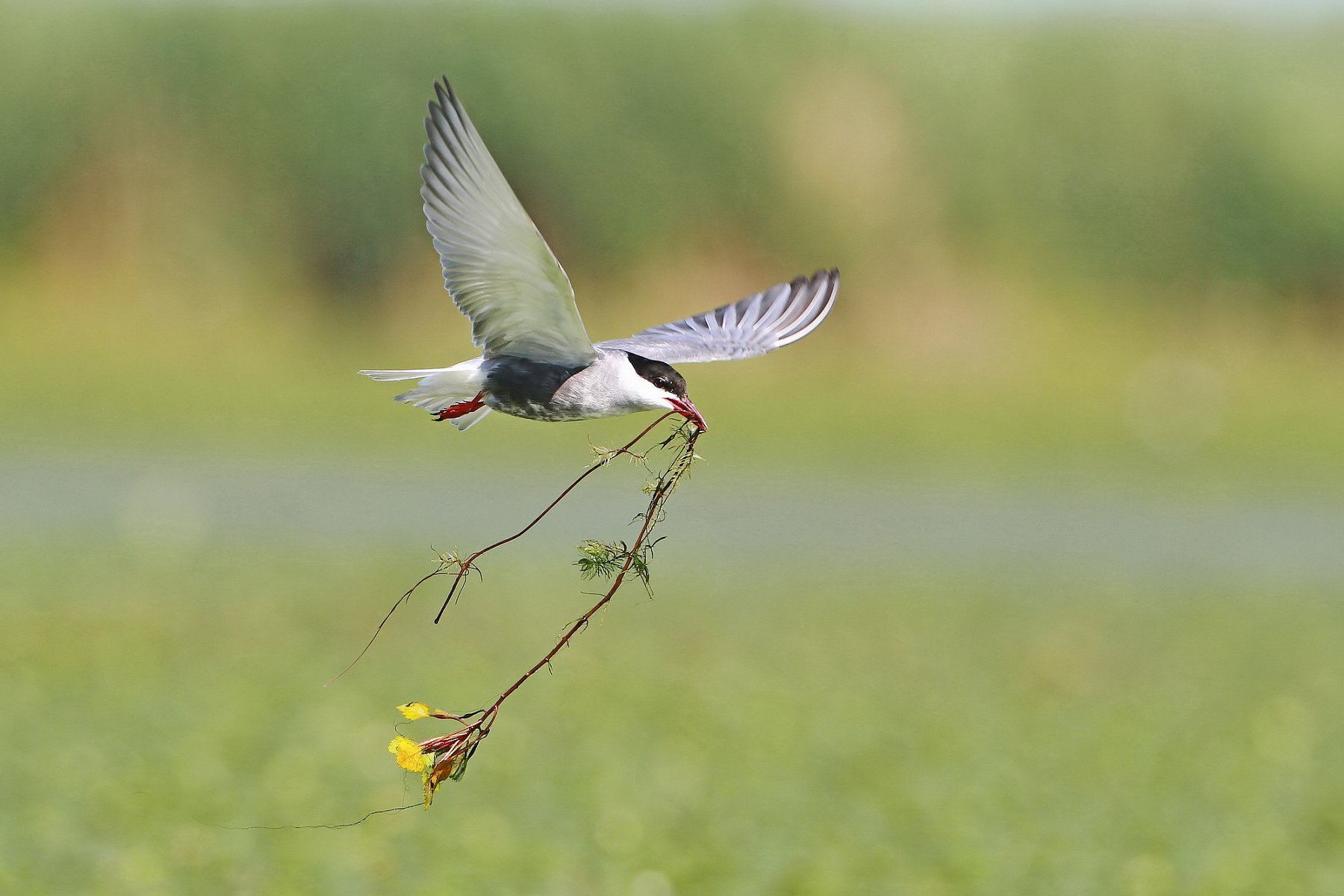 Whiskered Terns © Gabor Simay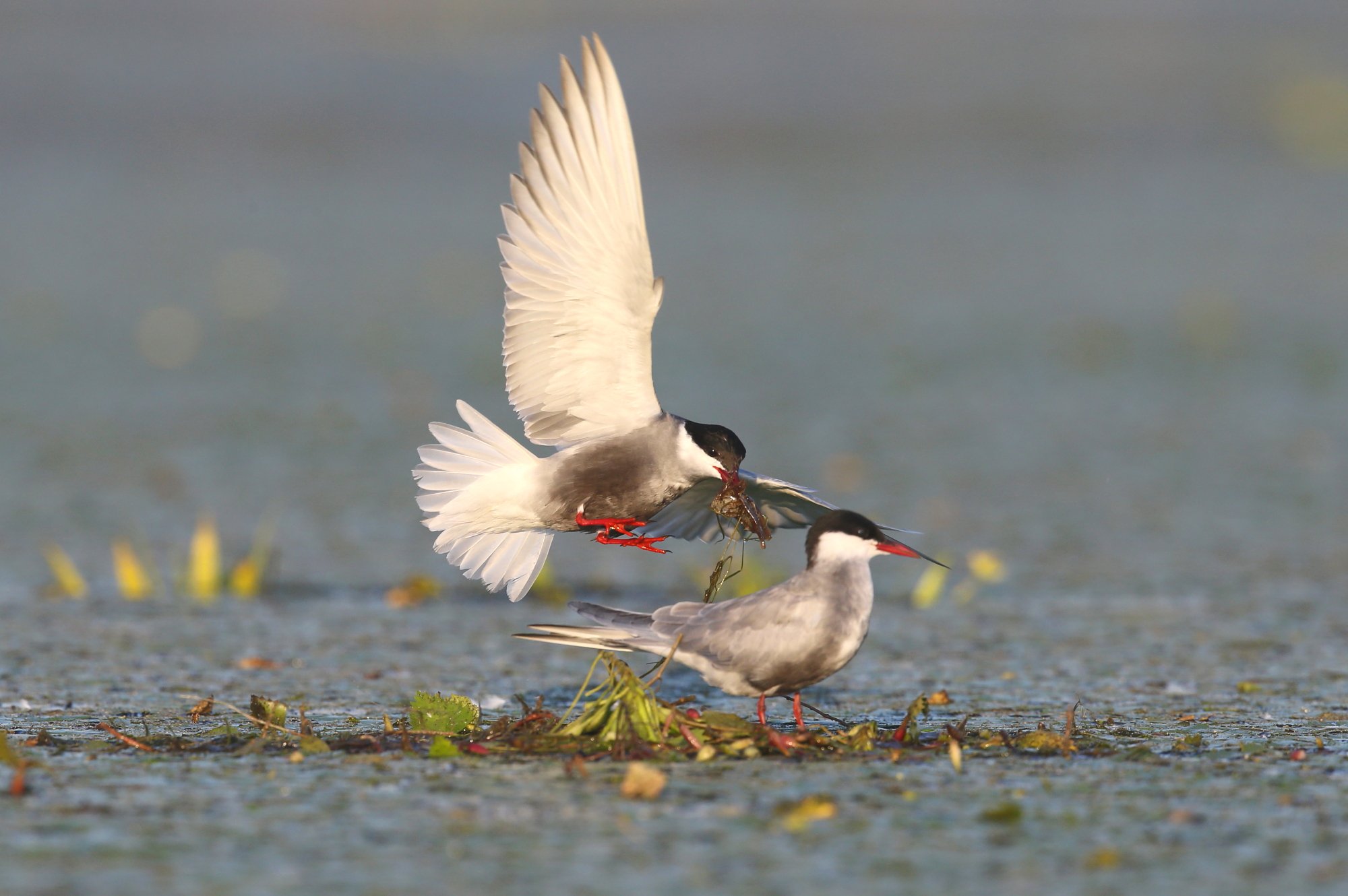 Whiskered Terns © Janos Olah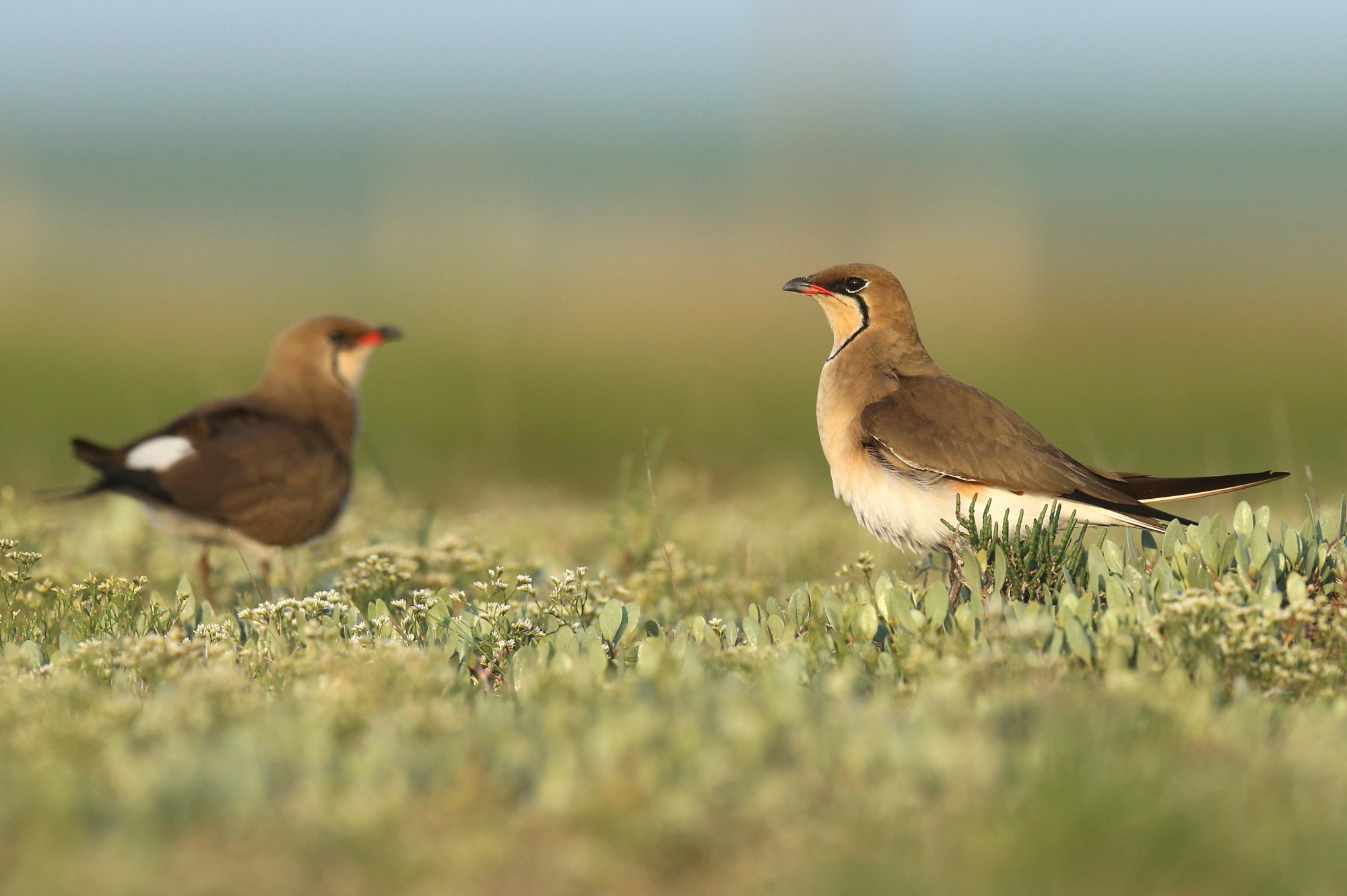 Collared Pratincole in the Danube Delta © Janos Olah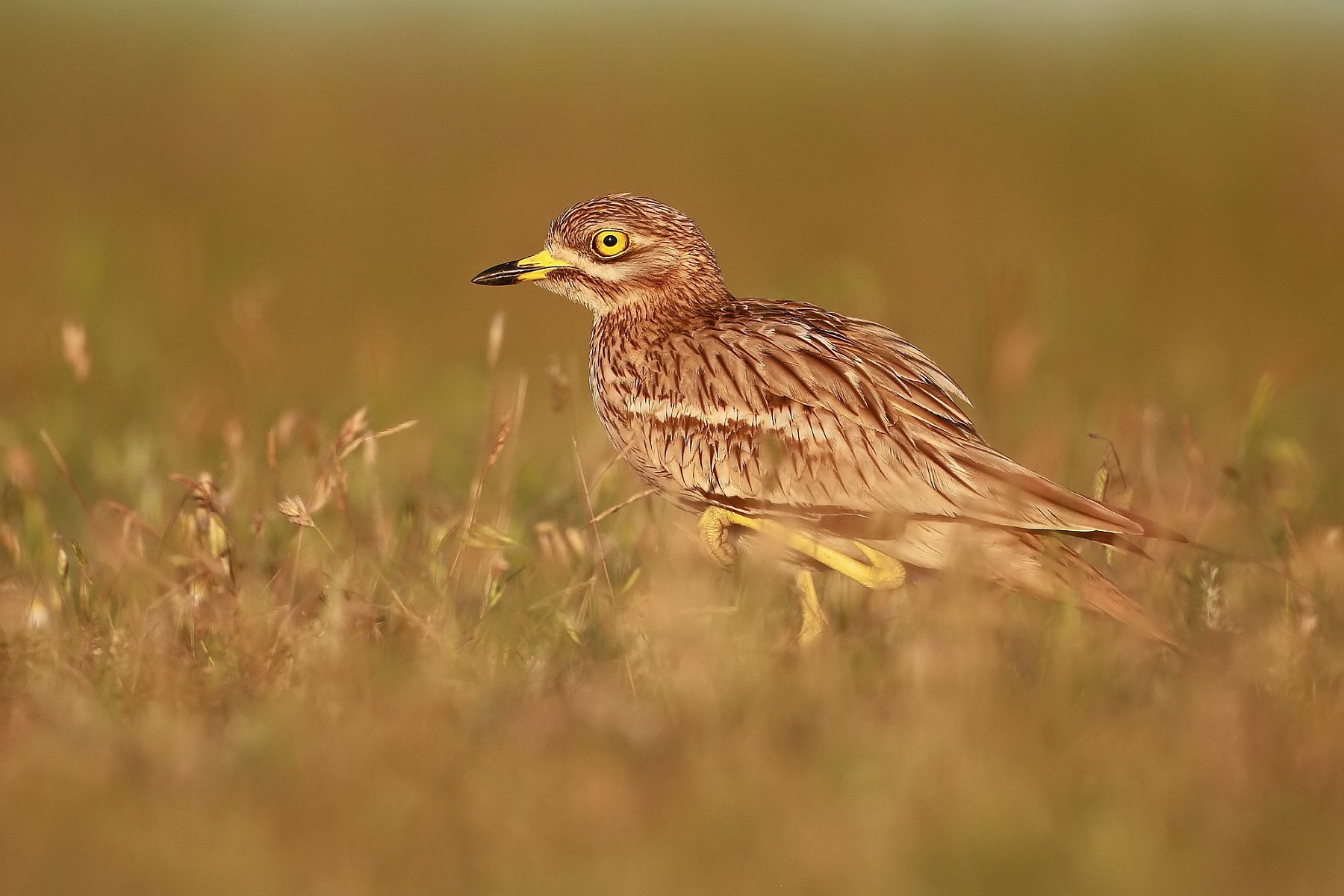 Stone Curlew © Gabor Simay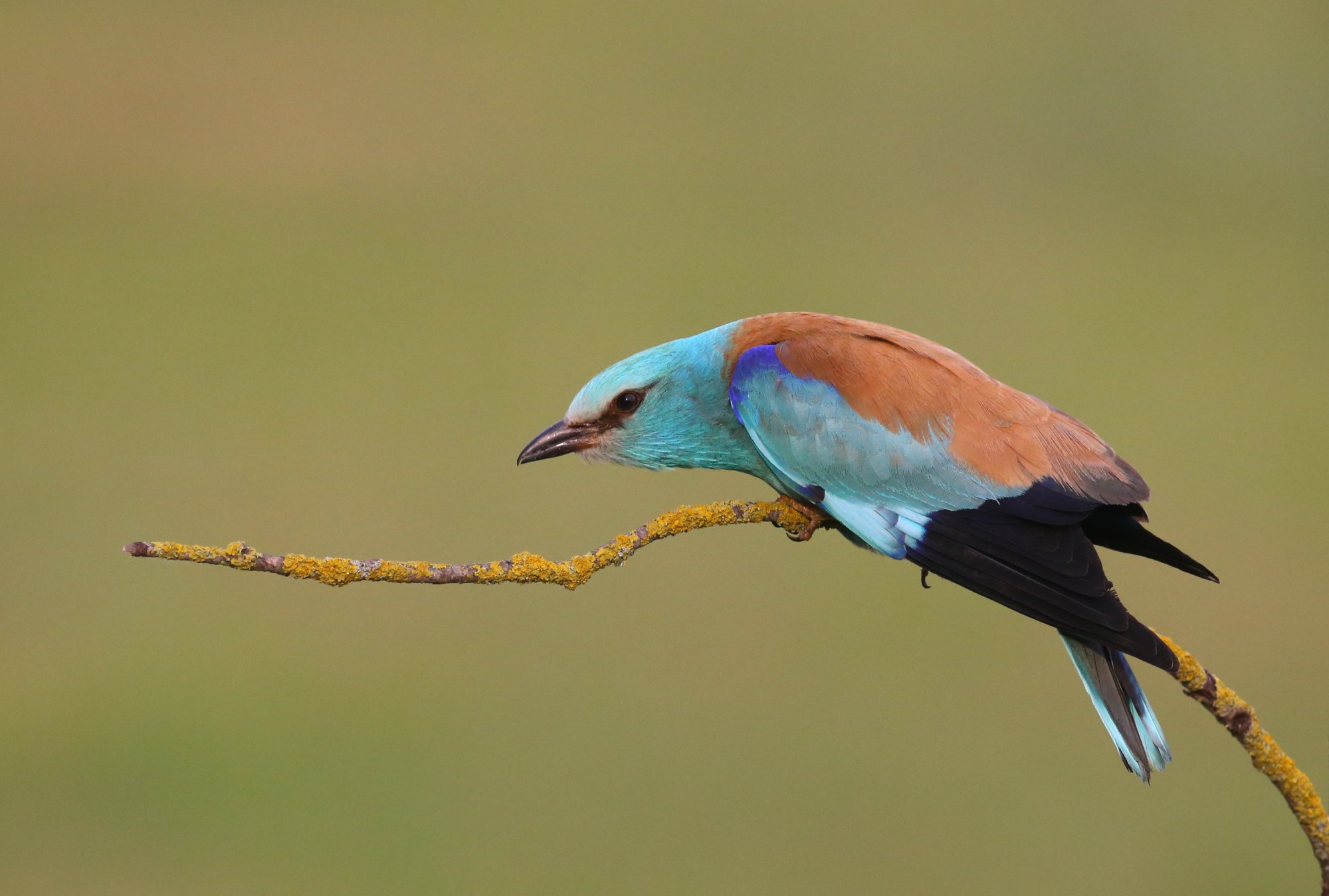 European Roller © Janos Olah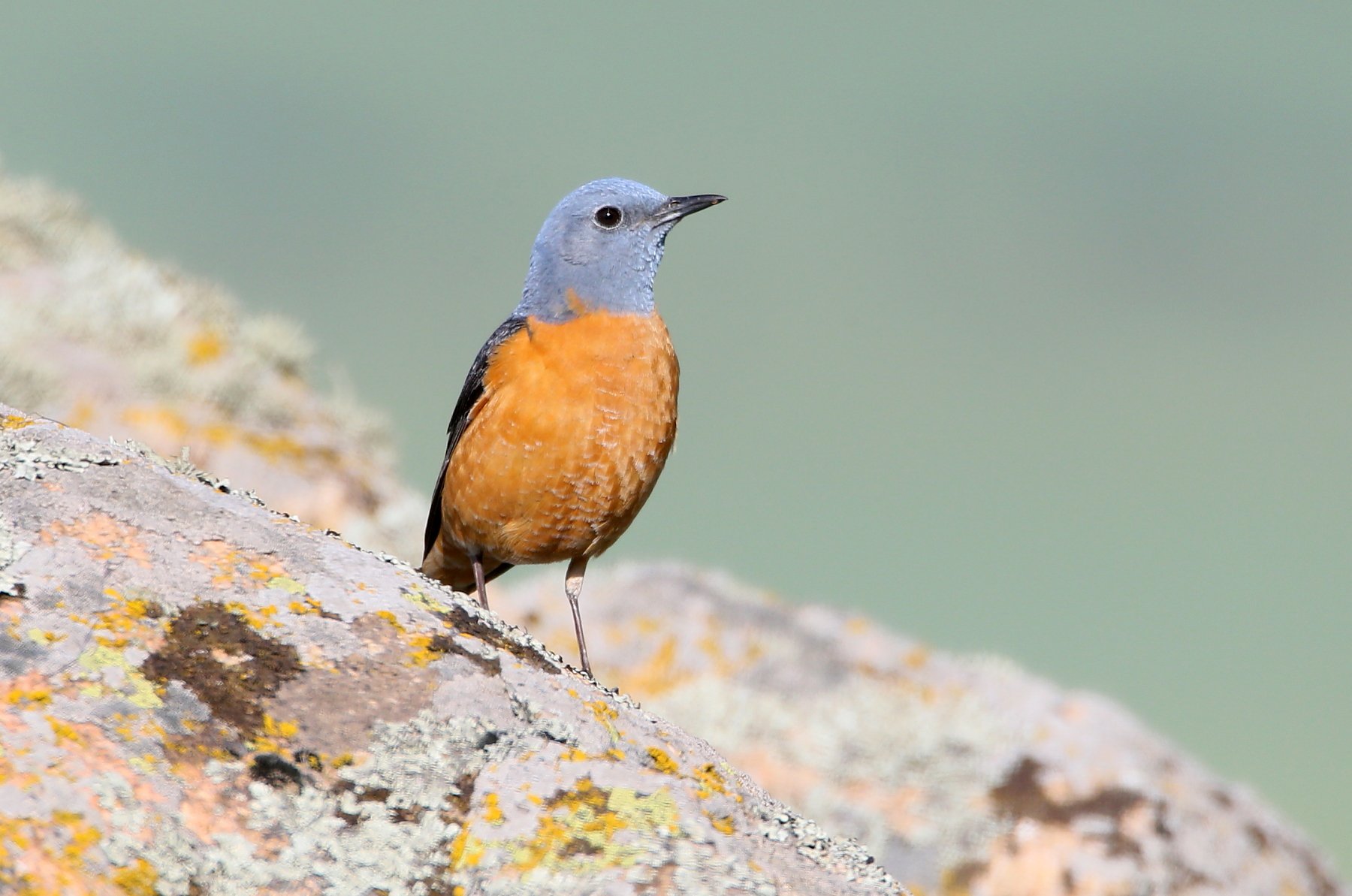 Common Rock Thrush © Janos Olah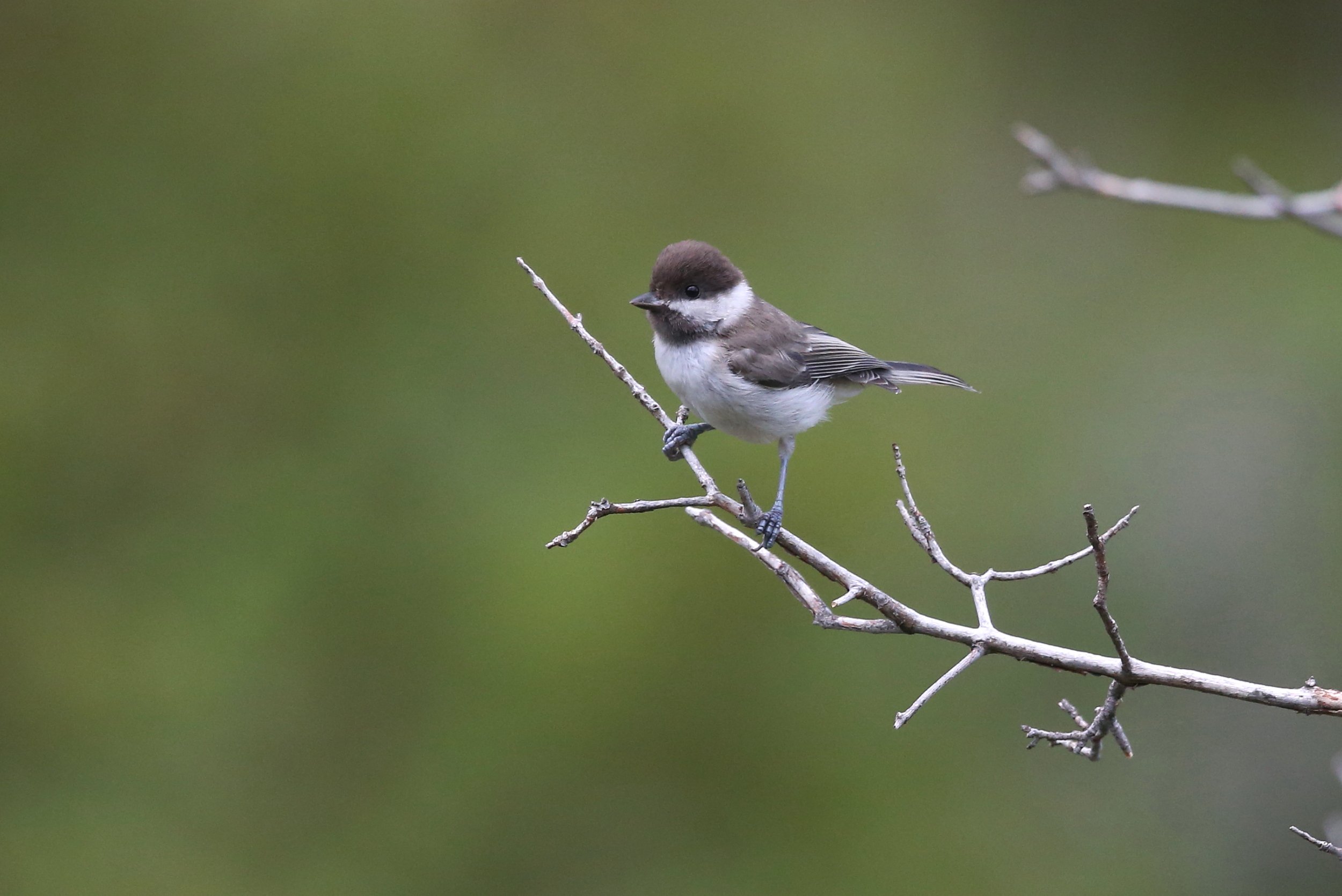 Sombre Tit in the the Danube Delta © Janos Olah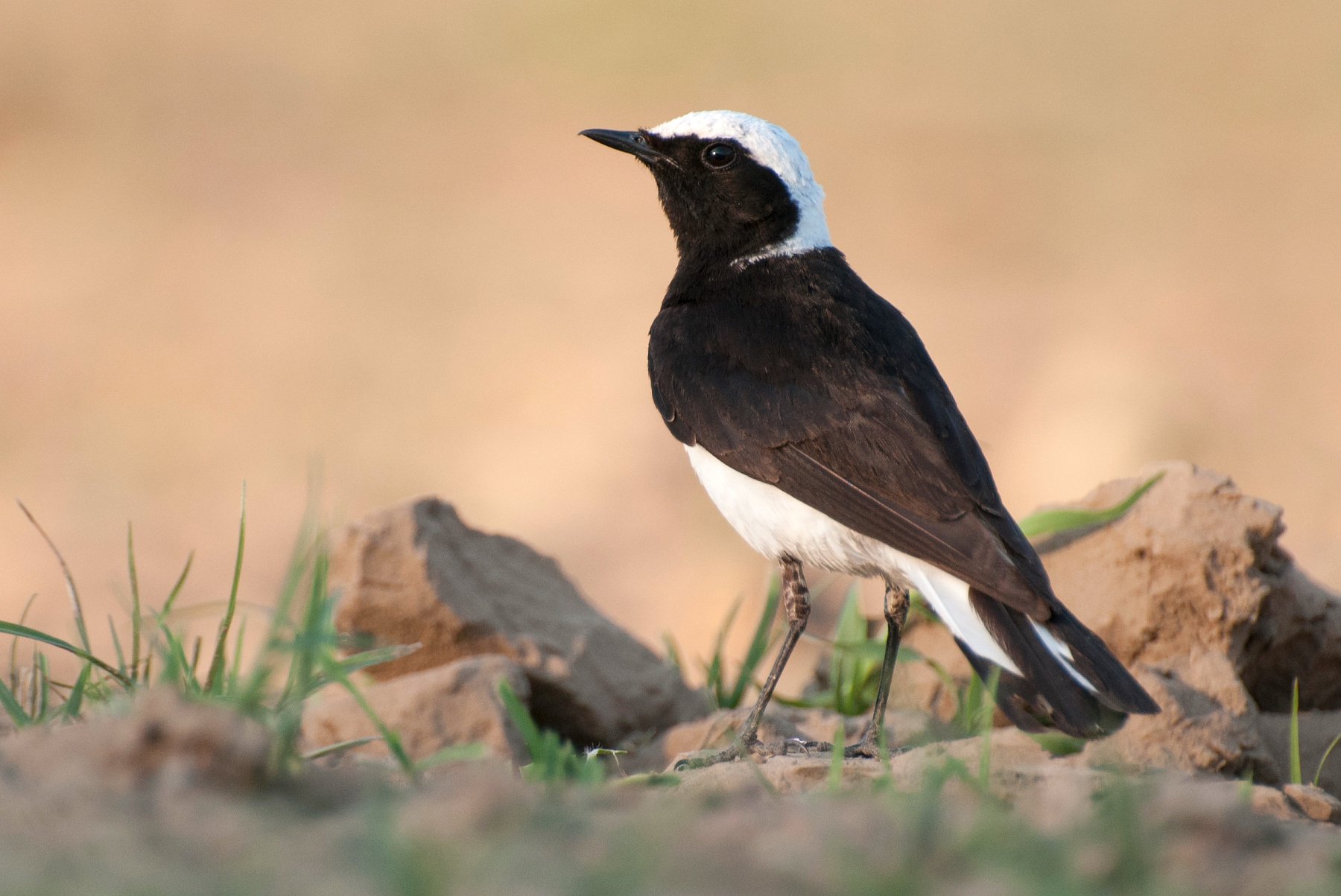 Pied Wheatear © Zoltan Baczo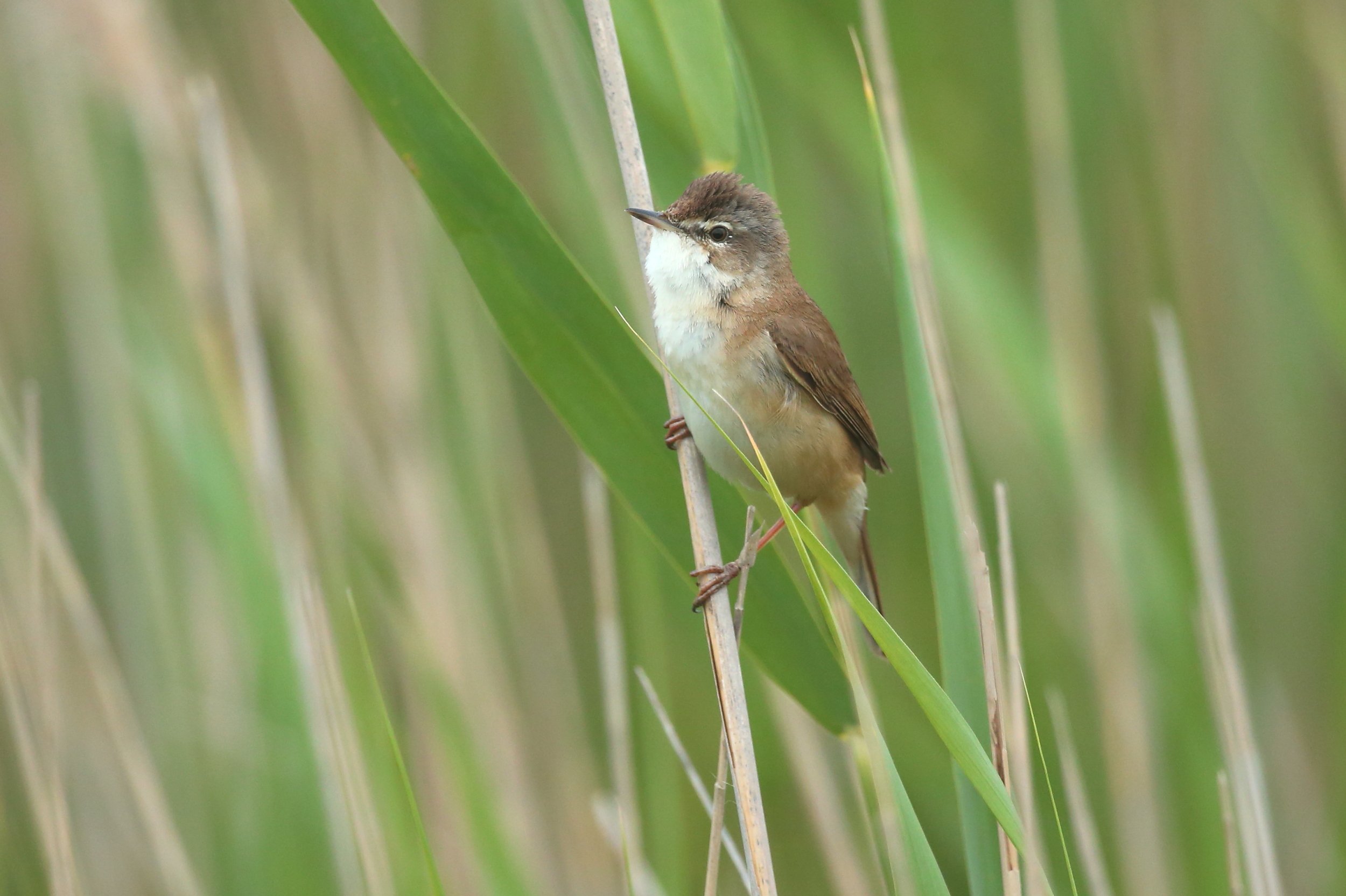 Paddyfield Warbler in the Danube Delta © Janos Olah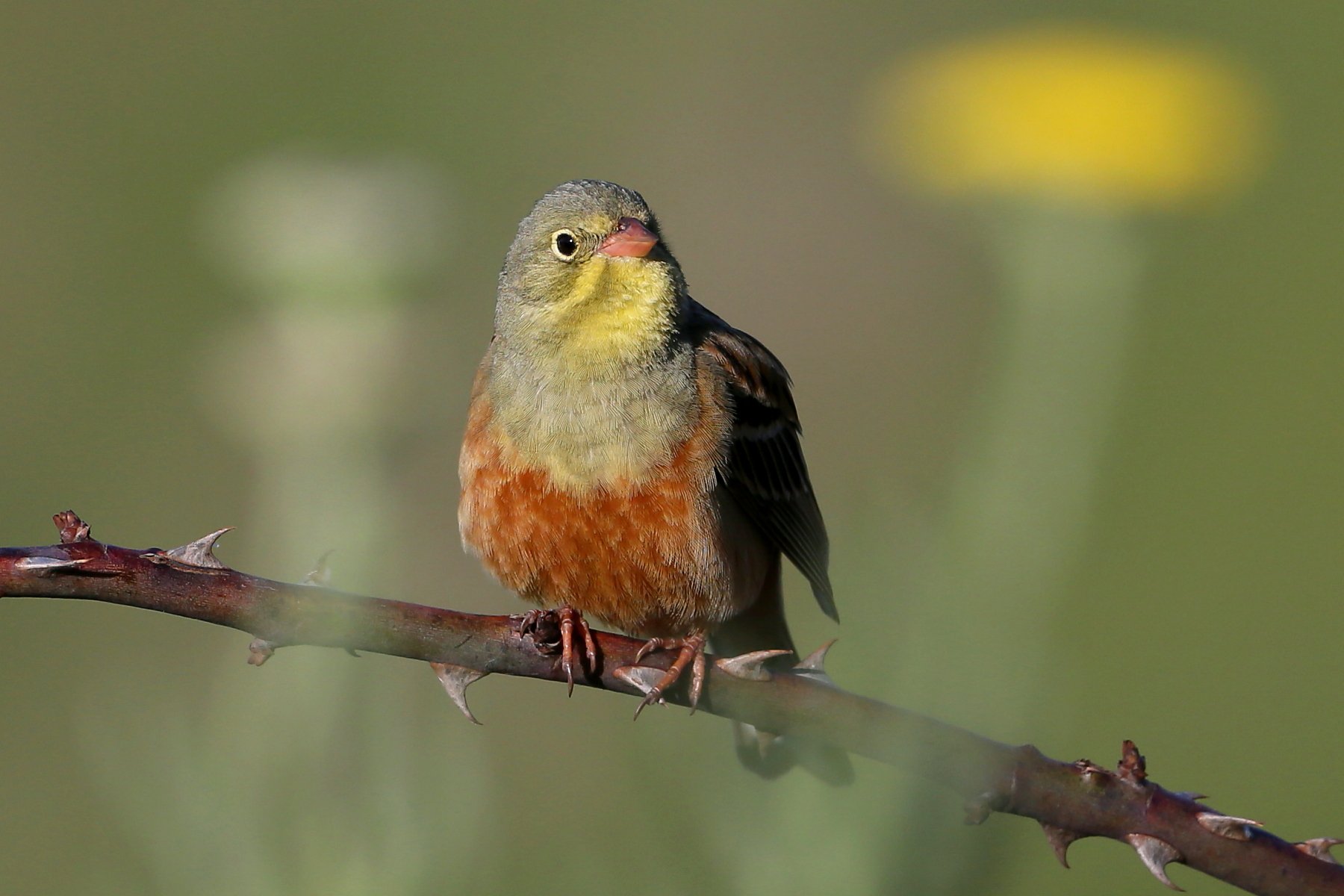 Ortolan Bunting © Janos Olah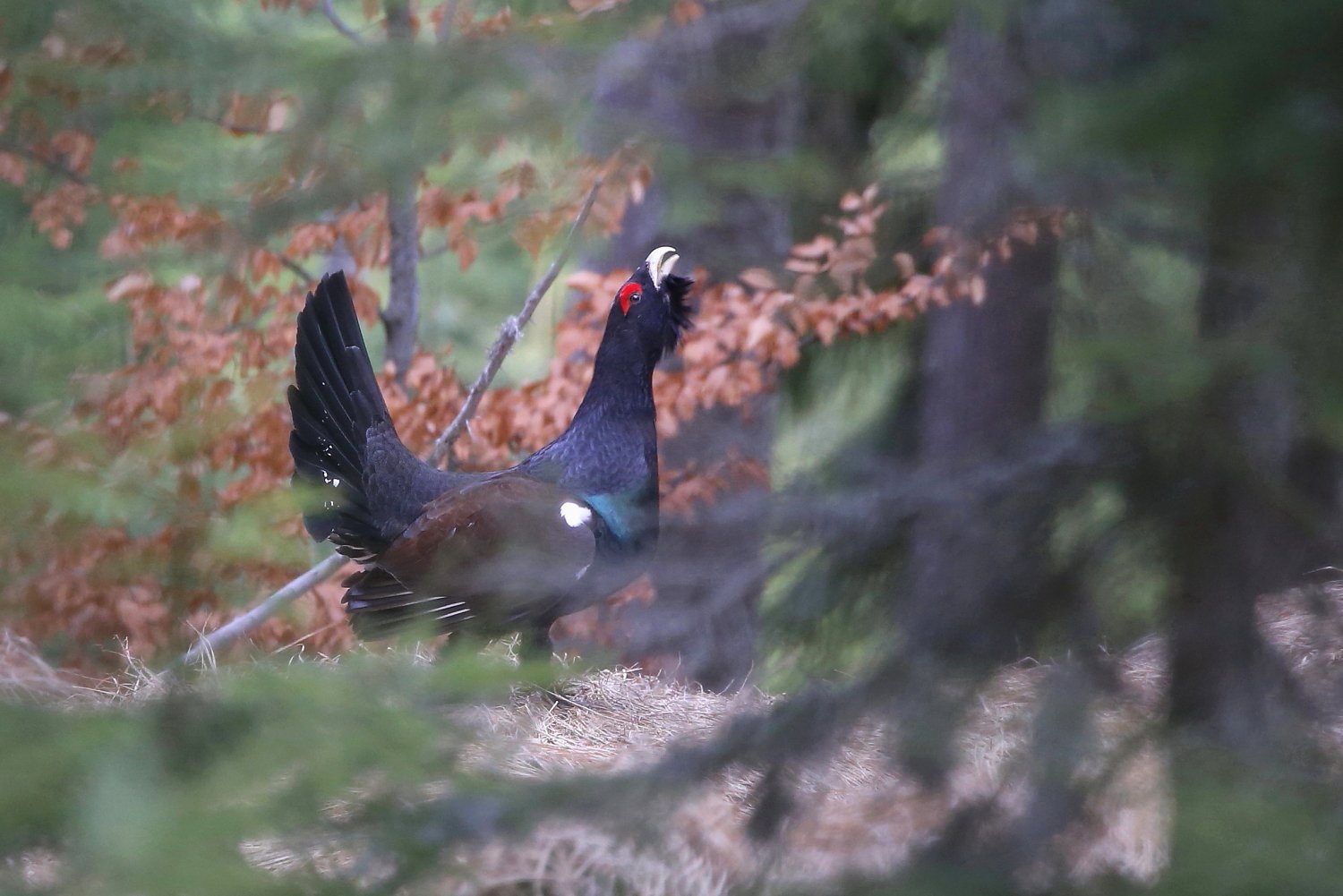 Capercaillie © János Oláh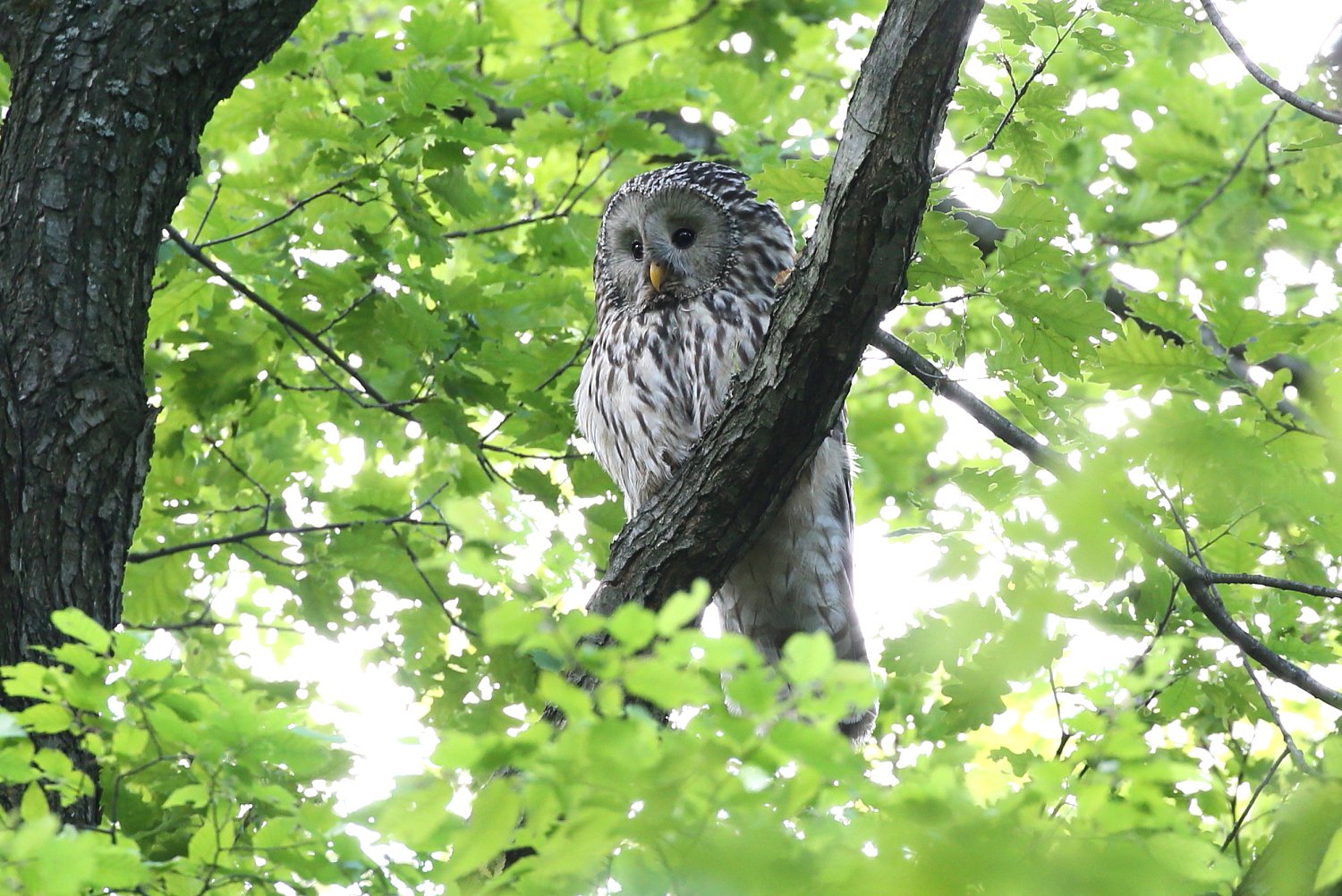 Ural Owl © János Oláh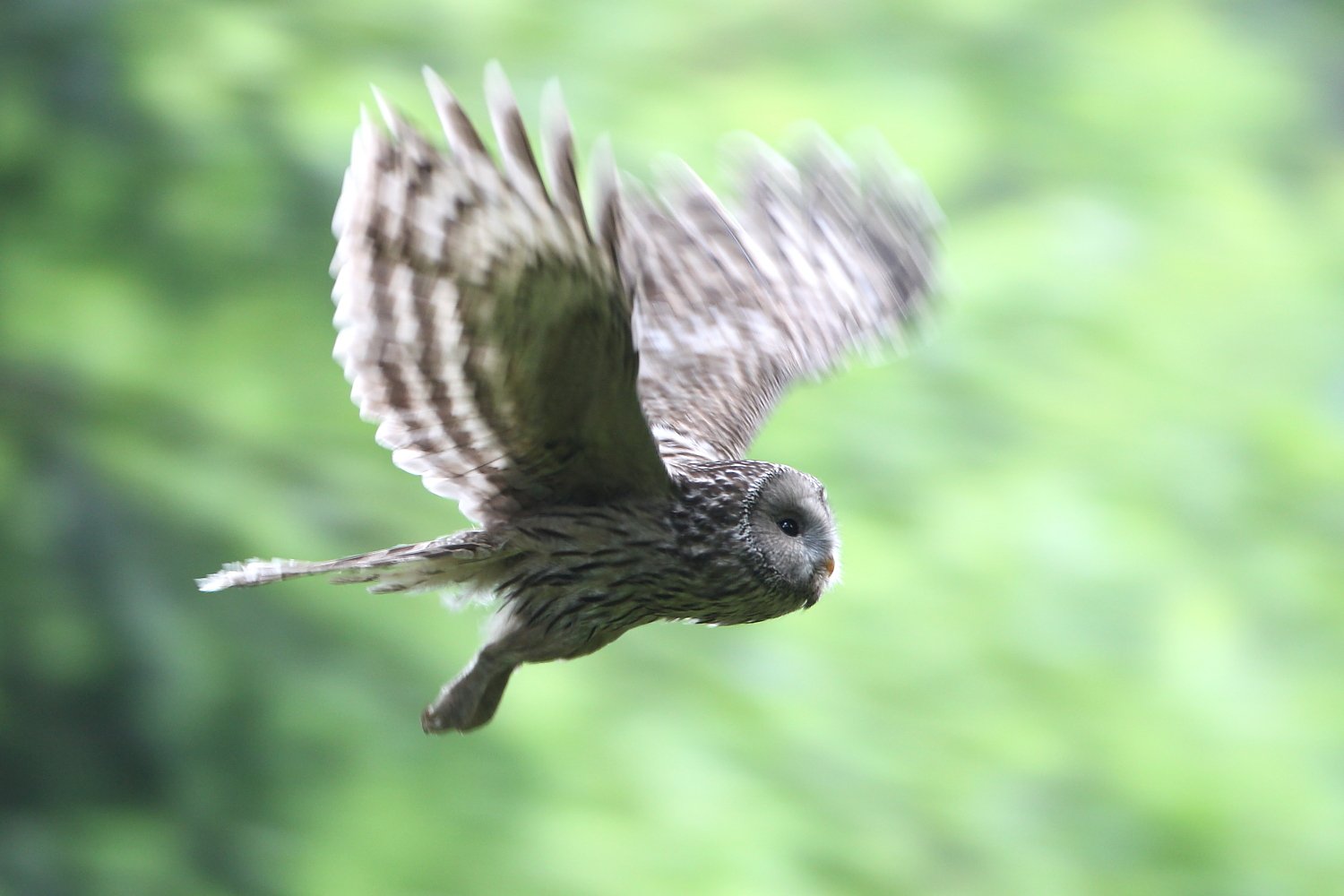 Ural Owl © János Oláh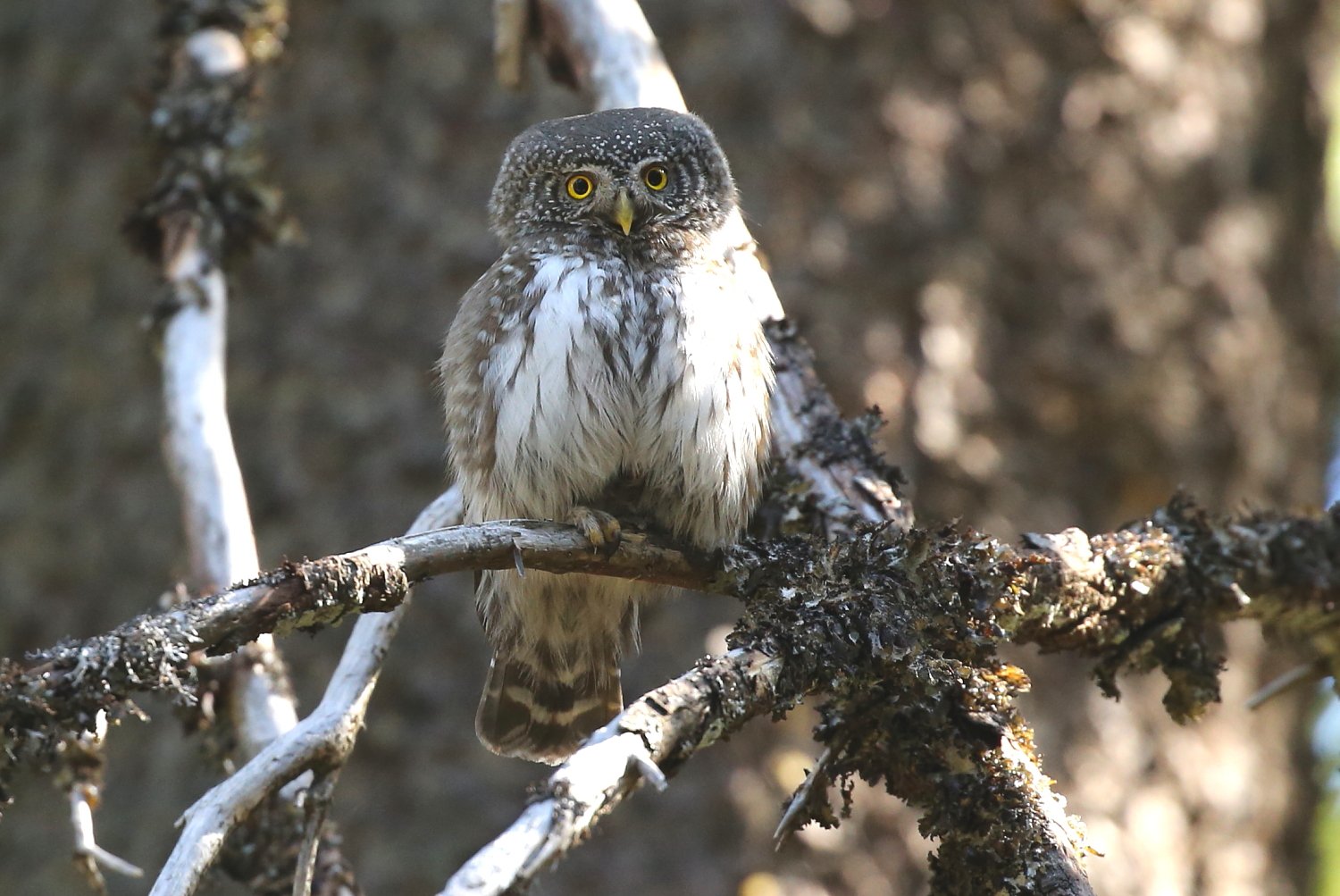 Eurasian Pygmy Owl © János Oláh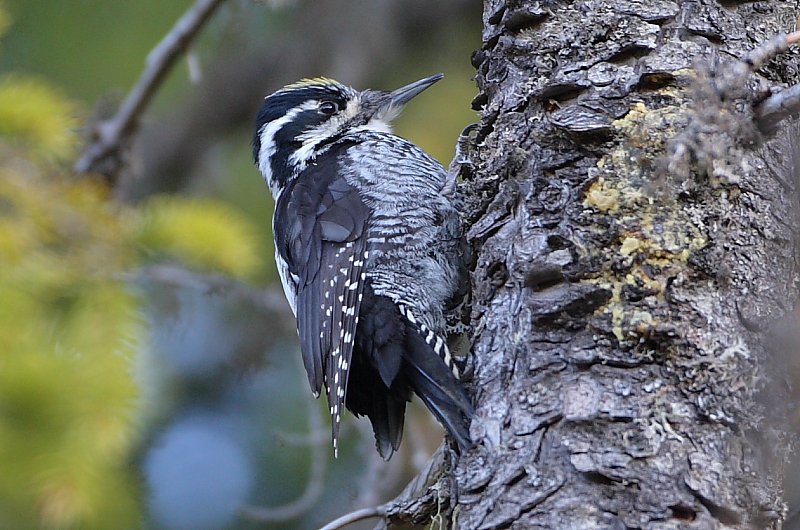 Three-toed Woodpecker © János Oláh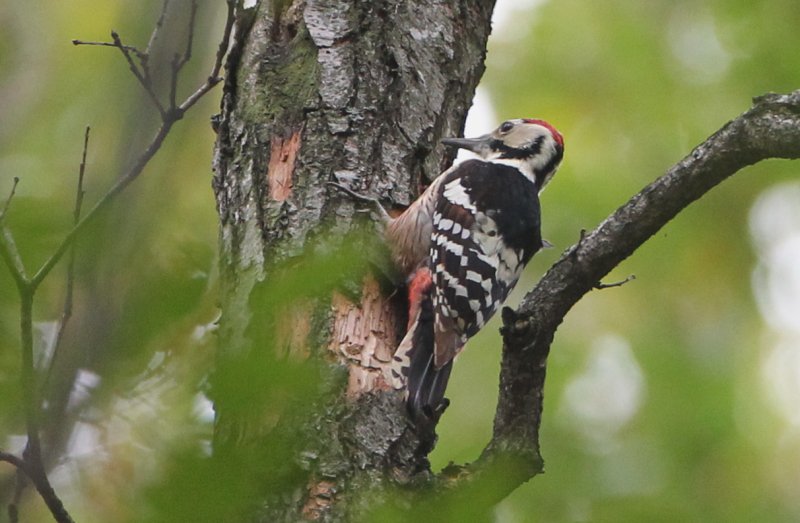 White-backed Woodpecker © János Oláh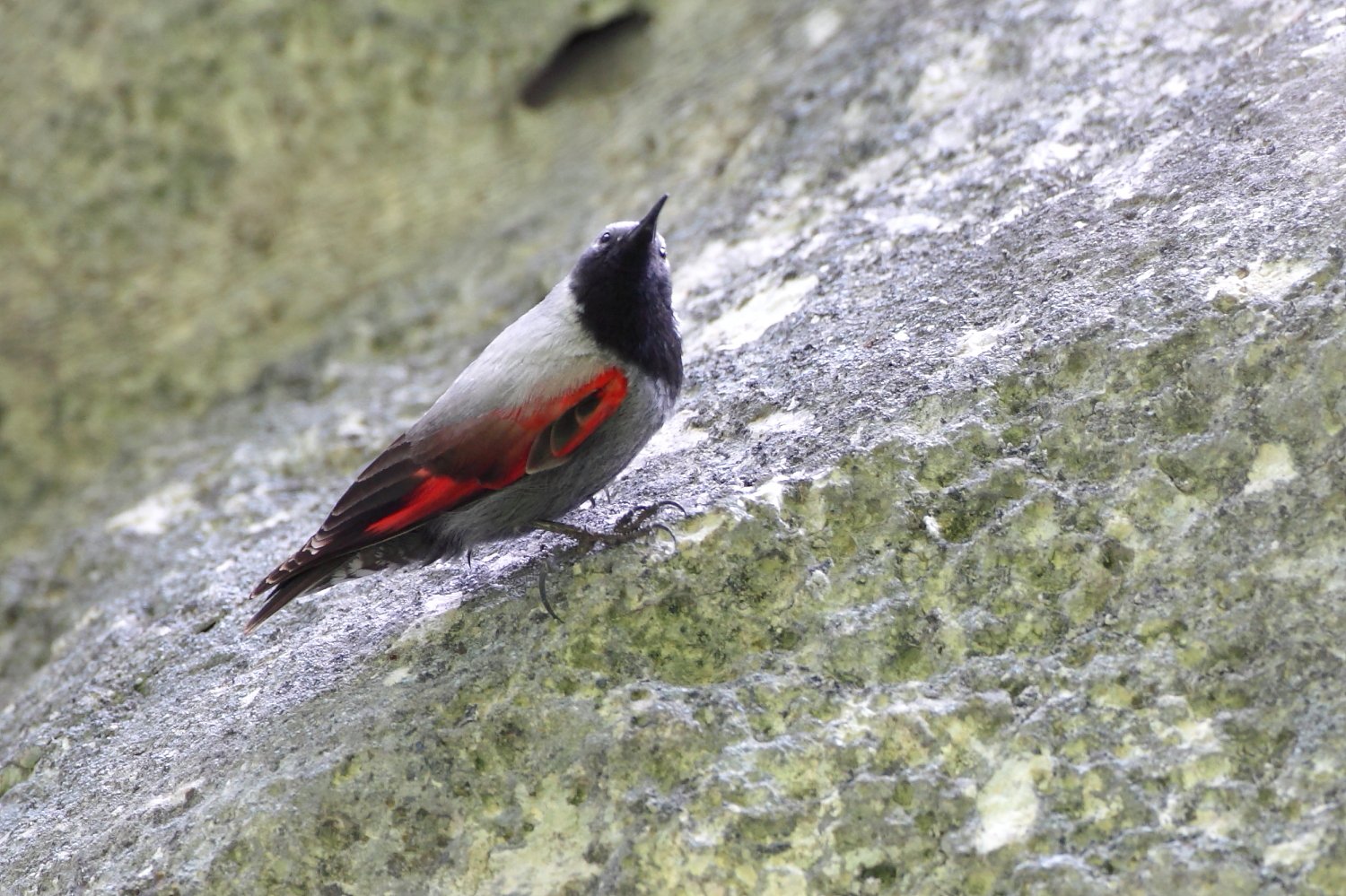 Wallcreeper © János Oláh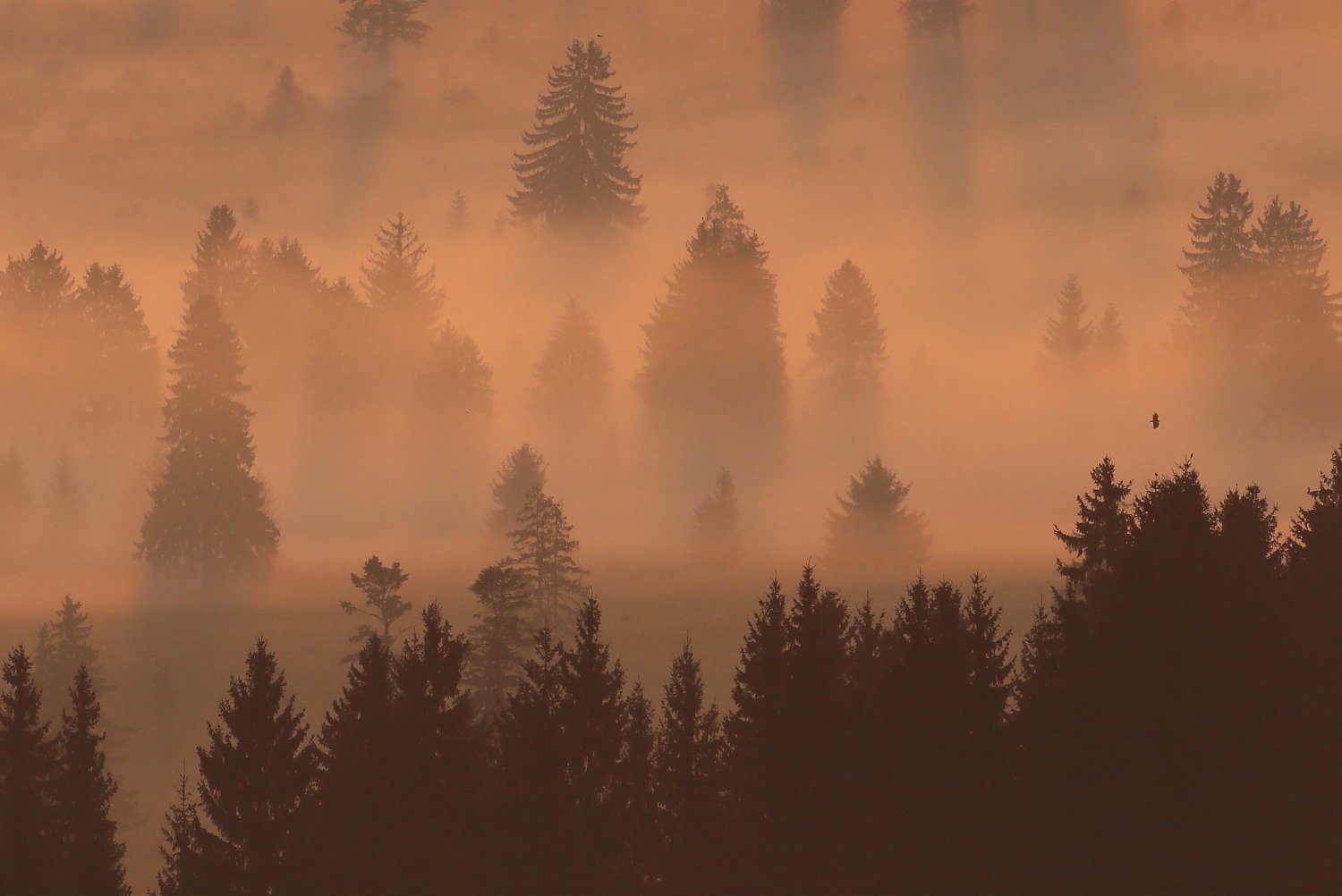 Lesser Spotted Eagle in Transylvania © János Oláh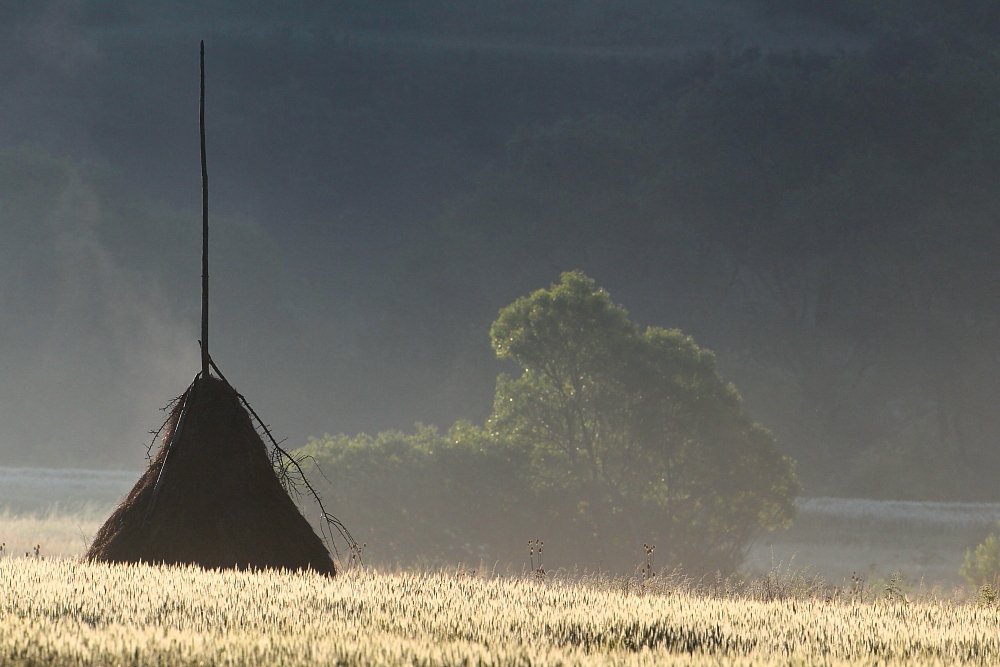 Haystack in rural Transylvania © János Oláh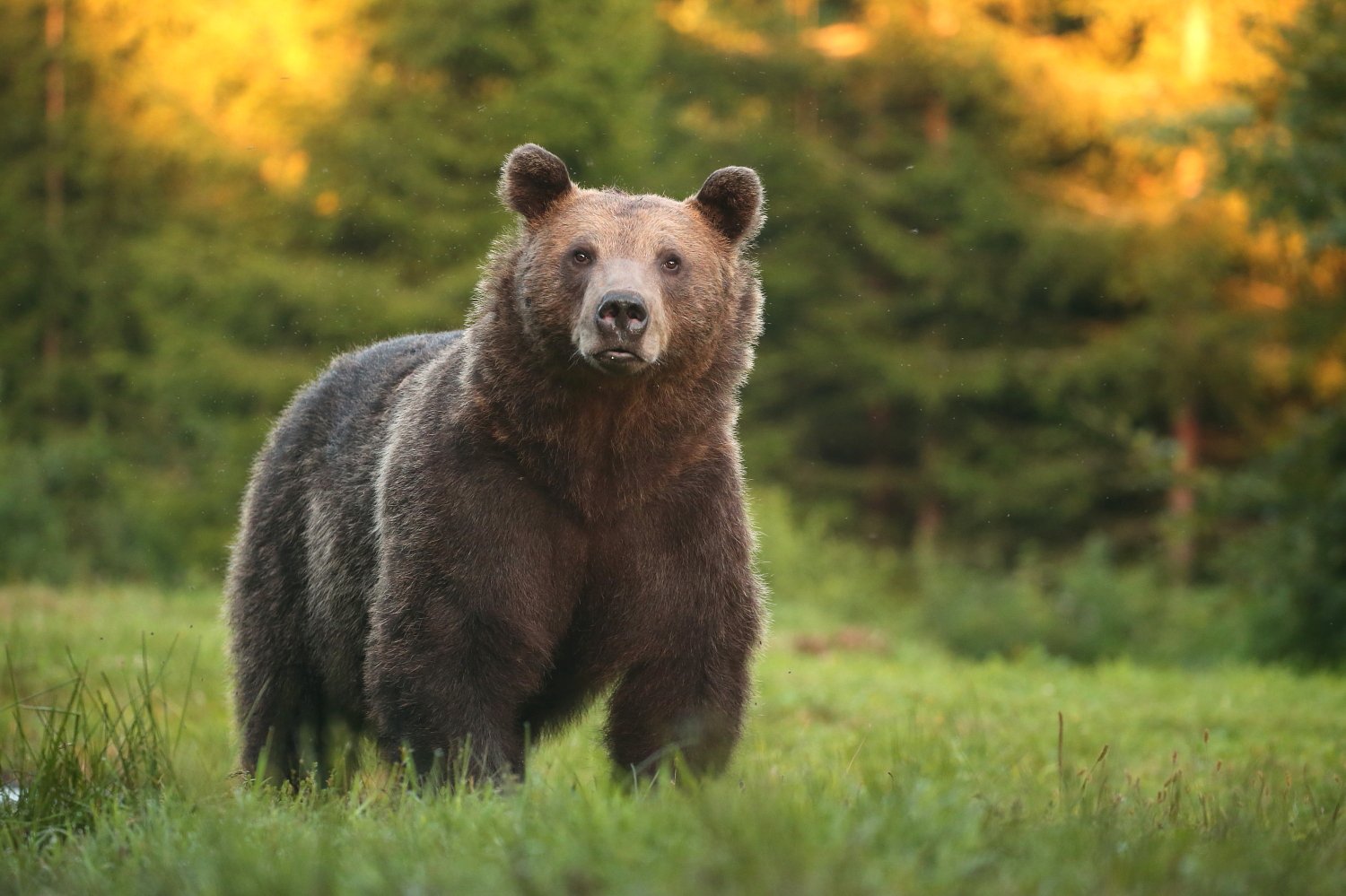 Carpathian Brown Bear in Transylvania © János Oláh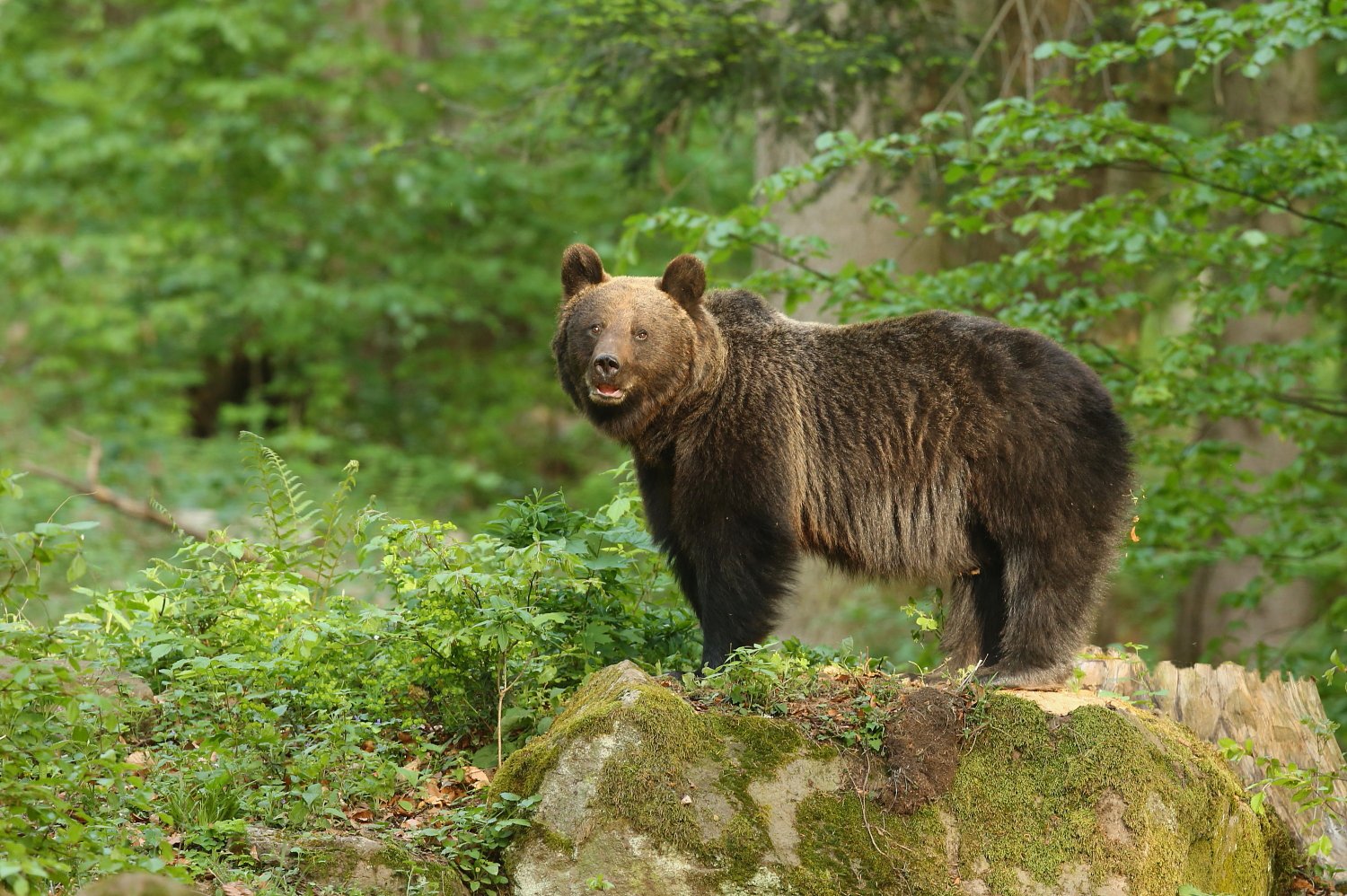 Carpathian Brown Bear in Transylvania © János Oláh