Thailand
Gulf coast, Khao Yai & Northern mountains
A fantastic 15 day holiday visiting some of the best sites Thailand has to offer
Limosa's birdwatching tour to Thailand combines some of the premier sites in Central and Northern Thailand to offer you a spectacular holiday in a country which is rich in birds and other wildlife. Starting on the Gulf of Thailand, we will look for Spoon-billed Sandpiper, Nordmann's Greenshank and a host of other shorebirds before moving on to Khao Yai National Park where Siamese Fireback, Silver Pheasant, Great Eared Nightjar and Asian Elephant are all possible. We then head north, where there are many new species to find including Green Peafowl and Giant Nuthatch. Joining Limosa's Frank Lambert on this epic trip is highly regarded Thai bird guide and author of the recent Lynx field guide to Thailand, Wich'yanan Limparungpattanakij.
Fri 6th January 2023
Fri 20th January 2023
Tour Cost: 15 Days from £4595 excluding flights
What's Included?
Limosa Tour Leader
Expert English-speaking Thai bird guide
13 nights accommodation in Thailand
All main meals with drinking water included
Transportation by air-conditioned minibus
Boat trip at Laem Pak Bia
All excursions, entry fees, permits, local guides, tour-based tips and taxes
Limosa checklist of birds
Cost Excludes
International and domestic flights, insurance, drinks, airport meals, snacks and other items of a personal nature.
Notes
The Land Only Tour Cost is the amount you will pay Limosa.
Despite the end of many pandemic restrictions, it is still proving extremely difficult to predict future flight prices and schedules. As a result, we have taken the decision to continue to price our holidays as excluding international flights.
To keep the process as simple as possible, we are working very closely with a dedicated agent at Travel Counsellors, Sacha Barbato, who is essentially now our "in house" flight consultant.
Sacha is a highly experienced independent ATOL bonded travel agent, and his contact details are as follows: sacha.barbato@travelcounsellors.com and 01603 360099
He will be able to advise you which flights we are recommending for each holiday and will be able to book these for you.
This will also sometimes give you the option to travel from a regional airport if you prefer.
Tour Highlights
Superb introduction to the amazing birdlife of Thailand
Abundance of resident Thai birds and outstanding for wintering shorebirds
Two nights on the coast for Spoon-billed Sandpiper, Nordmann's Greenshank and Asian Dowitcher
Three nights at Khao Yai, exploring the tropical lowland forests of this impressive national park
Silver Pheasant, Siamese Fireback, Great Eared Nightjar, Black-throated Laughingthrush
Seven nights in the north visiting Doi Lang, Doi Ang Khang and Doi Inthanon
Pied Harrier, Green Peafowl, Giant Nuthatch
Expertly led by Limosa's Frank Lambert and English-speaking Thai guide Wich'yanan Limparungpattanakij
Outline Itinerary
Depart UK for Bangkok

Morning arrival Bangkok and transfer to Haad Chao Samran. Flexible programme - afternoon boat trip to Laem Pak Bia or Pak Thale for Spoon-billed Sandpiper and other waders (2 nights)

Pak Thale or Laem Pak Bia

We head northeast to Khao Yai National Park. Khao Yai (3 nights)

Exploring Khao Yai National Park.

Return to Bangkok. Fly to Chiang Rai. Transfer to Mae Ai. (3 nights)

Exploring Doi Lang.

Doi Ang Khang. Transfer to Doi Inthanon. (4 nights)

Doi Inthanon National Park and Ban Hong

Transfer from Doi Inthanon to Chiang Mai. Fly to Bangkok and overnight

Depart Bangkok for UK
Overview
Itinerary
Trip Info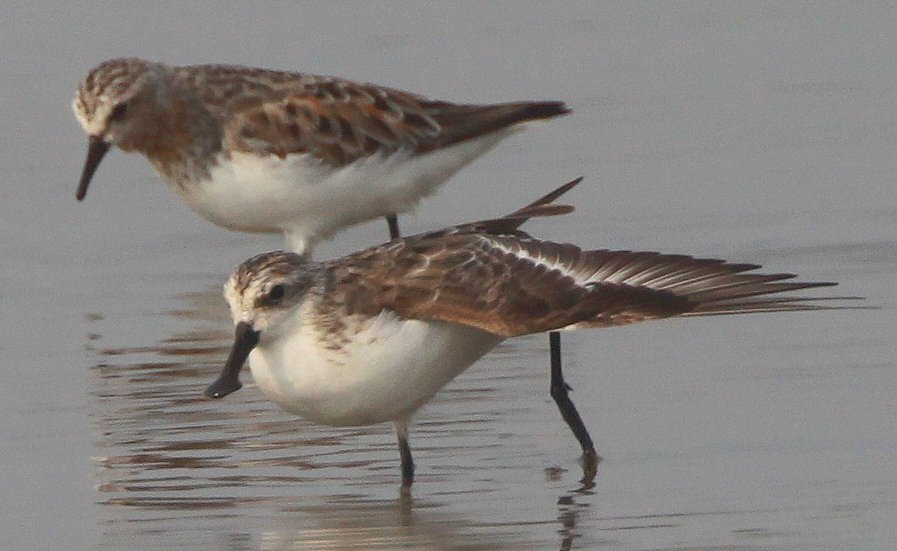 Our birding tour to Central and Northern Thailand offers a superb introduction to the amazing avifauna of Southeast Asia and a region blessed with an exceptionally rich and diverse birdlife.
The period from November to March also brings good numbers of wintering Siberian passerines to the country with Thailand's Gulf Coast boasting some of the most exciting and diverse wader watching anywhere in the world.
Our carefully planned itinerary takes in three key areas: the amazing coastal saltpans, shrimp ponds and mangroves at Pak Thale (Petchaburi), the superb rainforests of Khao Yai National Parks and several key sites in the North including Doi Inthanon and Doi Lang. It is a combination that offers some of the very best and most exciting birding in this fantastic country.
Arriving in Bangkok, we drive a relatively short distance along the coast to spend a couple of days explore Pak Thale and Laem Pak Bia sandspit. During the winter months, this area is home to a phenomenal range of shorebirds including the critically endangered Spoon-billed Sandpiper and this area is amongst the easiest anywhere in the world to look for this charismatic wader.
The highly endangered Nordmann's Greenshank also occurs here in winter and other waders of note include Asian Dowitcher, Great Knot, Terek Sandpiper and both Red-necked and Long-toed Stints. During our stay, we will also take an easy boat trip to look for Malaysian Plover and the 'taxonomically challenged' White-faced Plover at Laem Pak Bia.
Leaving the coastal lowlands behind, we will then drive northeast to the luxuriant, tropical forests of Khao Yai National Park which is Thailand's oldest and best-known national park.
We plan to stay at a good hotel right on the edge of the park. The birding here is brilliant and hornbills, barbets and woodpeckers are well represented. Red Junglefowl 'crow' to welcome the dawn and Thailand's national bird, the shy Siamese Fireback is also to be found at daybreak.
Ghostly male Silver Pheasants sweep across the forest floor, while at dusk, we will listen for the plover-like whistles of the harrier- like Great Eared Nightjar. If we are lucky, the superb Blue Pitta, a scarce and tricky forest dweller can also sometimes be found.
We will then fly north to Chiang Rai, in the far north of Thailand where the forested peaks of Doi Lang and Doi Ang Khang are clad in upland oak and pine forests. This scenic mountainous region on the border with Myanmar hold many localised specialities and the possibilities include the elusive Mrs Hume's Pheasant and rare Giant Nuthatch, as well as Blyth's Shrike-babbler, Maroon Oriole, Rusty-cheeked Scimitar-Babbler, Spot-breasted Parrotbill and Ultramarine Flycatcher among a long list of mouth-watering possibilities. The beautiful Orange-bellied Leafbird and Scarlet-faced Liocichla also occur, along with a good selection of Palearctic migrants.
We will also make a special excursion to look for the spectacular and endangered Green Peafowl, before devoting the remainder of our time to birding the forested slopes of Doi Inthanon, Thailand's highest mountain (2,565m/8,415ft).
The list of birds which can be found here is long and includes many specialities and on Doi Inthanon's upper slopes we will search for birds such as Pygmy Cupwing, Bar-throated Minla, Ashy-throated Warbler and the jewel-like Green-tailed and Mrs Gould's Sunbirds.
Lower down the mountain, we could encounter White-rumped Falcon or Slaty-backed Forktail and we will also hope to find some of the less frequently seen species such as Rufous-throated Partridge, Green Cochoa or Dark-sided Thrush.
It will no doubt be with considerable reluctance that we will leave Doi Inthanon and head to Chang Mai for a flight back to Bangkok where we will overnight before checking in for our international flight back to the UK.
Thailand's tropical climate is at its best during the winter months and accommodations and the delicious local cuisine are good throughout, indeed some would say that good food is something of a religion in Thailand!
Limosa's Frank Lambert knows this remarkable country very well and we are delighted that highly-rated expert Thai bird guide Wich'yanan Limparungpattanakij (who goes by the name "Jay") has agreed to join the Limosa team of guides. As well as being a well-regarded guide, Jay is also one of main authors of the new Lynx field guide to Thailand.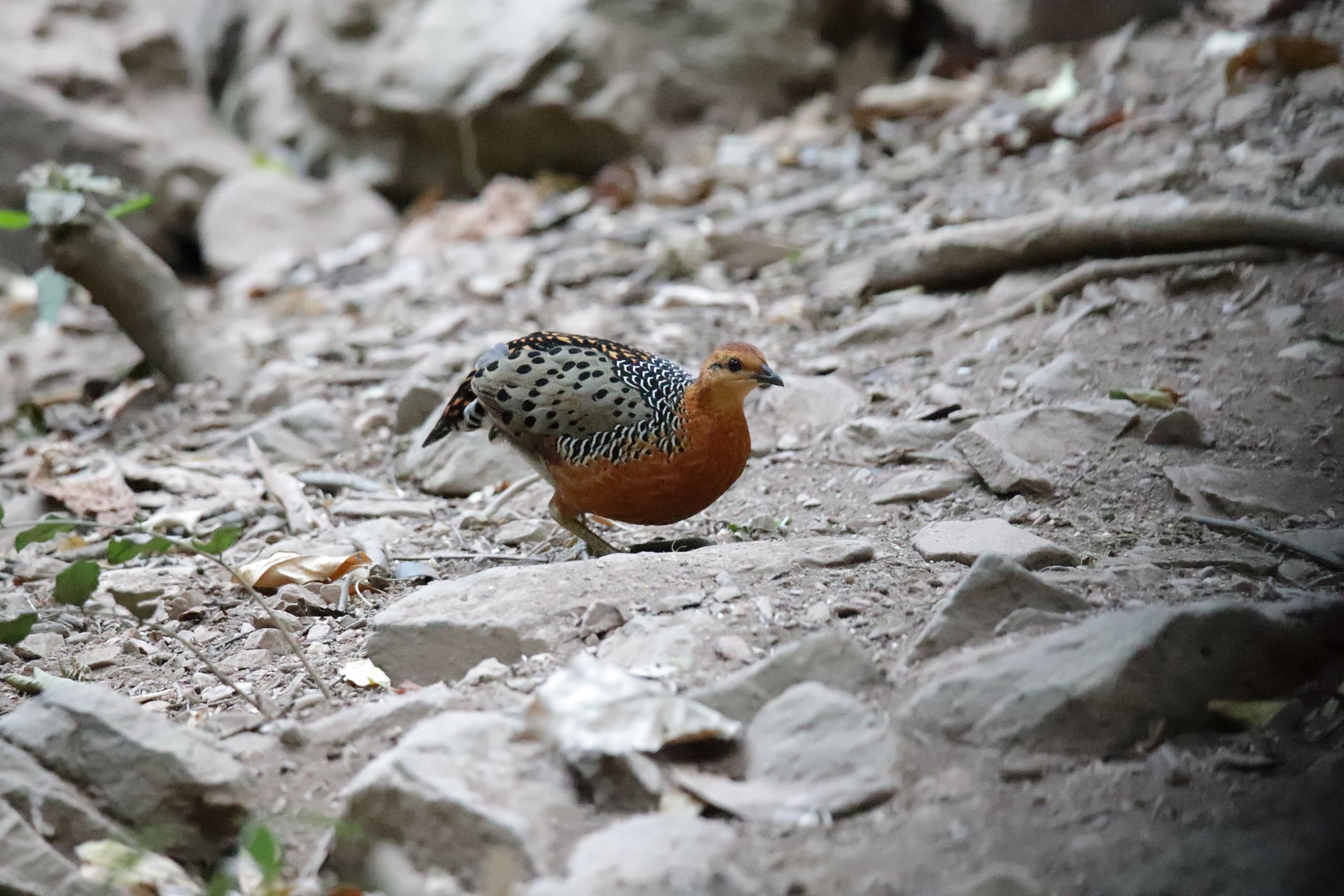 Day 1
DEPART UK FOR BANGKOK
Our birdwatching tour to Thailand commences with an overnight flight to Bangkok.
Day 2-3
PAK THALE, BOAT TRIP TO LAEM PAK BIA AND MANGROVES
We will meet our local guide 'Jay' at the airport and then transfer to Pak Thale on the shores of the Gulf of Thailand where we have a two-night stay. This area is arguably one of the best in the world for shorebirds during the winter months and the diversity of species is incredible.
The combination of intertidal mudflats, saltpans, shrimp and fish ponds is perfect for both resident species which are joined every winter by a host of migrants and topping the bill is one of one of the world's rarest and most charismatic waders, the extraordinary and critically endangered Spoon-billed Sandpiper.
Now thought to probably only number 150 pairs in the world, a handful of individuals spend the winter months here before heading back to the Russian Far East to breed. By sifting through the flocks of Red-necked Stints and other species, we will do our best to find one of these special birds but there are plenty of other species to see including another highly endangered shorebird, the Nordmann's Greenshank.
Like the Spoon-billed Sandpiper, this species has declined alarmingly, and latest estimates suggest that there may not be more than 1-2,000 individuals.
As well as these two special species, we will also hope to see a spectacular range of other waders including Red-necked and Long-toed Stints, Greater and Lesser Sand Plovers, Pacific Golden Plover, Broad-billed, Marsh and Terek Sandpipers, Great Knot and hopefully the rare Asian Dowitcher.
During our stay, we also plan to take a relaxing boat trip passing mangroves, mudflats and sand bars where we can expect to see Pacific Reef Egret, Striated Heron, Brown-headed Gull and Greater Crested, Lesser Crested and Caspian Terns. Our ultimate destination is a secluded sandy spit where, having paddled ashore, we have chances of finding the rare and localised Malaysian Plover as well as the recently rediscovered White-faced Plover - the latter is a somewhat enigmatic bird which many authorities now regard as a separate species.
Herons, egrets and terns are numerous in the coastal wetlands that fringe the Gulf of Thailand, and we will also hope to find the rare Chinese Egret during our boat trip. Collared and Black-capped Kingfishers hunt for crabs amongst the mangroves as striking chestnut, black and white Brahminy Kites patrol lazily overhead. With Blue-tailed Bee-eater, Golden-bellied Gerygone (Flyeater), Pied Fantail, Asian Pied Starling, White-vented Myna, Brown-throated and Yellow-bellied Sunbirds also likely, there should be plenty to enjoy. Pak Thale (2 nights)
Day 4
PAK THALE TO KHAO YAI NATIONAL PARK
After an early breakfast, we will leave the coast and head into Central Thailand. We may make one or two short birding stops at some freshwater swamps and paddies along the way, looking for Greater Spotted and Eastern Imperial Eagles, Pied Harrier, Cinnamon and Yellow Bitterns, Cotton Pygmy Goose, Pheasant-tailed Jacana as we skirt around Bangkok and across the predominantly flat agricultural plain of the interior.
Our destination is Thailand's oldest and best-known national park, Khao Yai, which rises up from the plain to 1,351m (4,432ft). Khao Yai's protected limestone hills are cloaked in superb dry evergreen and mixed deciduous forest, with grasslands dominating the valley bottoms.
We have three nights, staying at a comfortable resort hotel located within a short distance of the entrance to this fine park. Night at Khao Yai
Days 5-6
KHAO YAI NATIONAL PARK
Set amidst spectacular scenery, our hotel is the ideal base from which to really get to know Khao Yai. Covering more than 540,000 acres, the park is exceptionally beautiful and was designated a UNESCO World Heritage Site in 2005.
We plan to spend much of our time at Khao Yai birding along roadsides and trails within the forests and the birds here are many and varied.
The reserve is, for example, home to several magnificent hornbills including Wreathed, Oriental Pied and the huge Great Hornbill, with the latter flying noisily above the forest as if on wings made of stiff canvas.
The very names of some of the other species will make us want to see them with Vernal Hanging Parrot, Changeable Hawk-eagle, Asian Fairy Bluebird, Scarlet Minivet, Blue Whistling Thrush, Black-naped Monarch and Little Spiderhunter among a wealth of exciting species that await us!
Khao Yai's liana-draped forests are also home to a wonderful array of other animals. Asian Elephant, Sambar, Black Giant Squirrel, Common Palm Civet and Pig-tailed Macaque can all be found, while the whooping of White-handed Gibbons as they wail high in the forest canopy is a sound that will forever live in your memory.
Exploring along the trails and walking the roads, we will go in search of a fantastic range of forest woodpeckers, barbets, kingfishers, bee-eaters, broadbills, trogons, orioles and leafbirds. Key species we shall be especially watching out for include stunning Red-headed and Orange-breasted Trogons, Banded and Long-tailed Broadbills, Banded Kingfisher, Blue-bearded Bee-eater and Greater Flameback.
We will also hope to find some of the elusive species which inhabit the forests with Silver Pheasant and very shy Coral-billed Ground Cuckoo being two possibilities. Pittas are also possible and seeing an amazing Blue Pitta scratching through the leaf litter is something you are unlikely to forget in a long time!
In the more open areas, we may get a chance to see Brown-backed and Silver-backed Needletails swoop down to snatch a quick drink from the surface of a lake and at dusk will hope to thrill to the sight of enormous Great Eared Nightjars as they whistle plaintively like plovers and float harrier-like against the evening sky.
One morning we will enter the park early to look for Siamese Fireback, Thailand's National Bird, which may be found first thing, feeding beside the road. Two further nights at Khao Yai
Day 7
KHAO YAI TO BANGKOK, FLY TO CHIANG RAI AND TRANSFER TO MAE AI
We will reluctantly leave the wonderful Khao Yai after breakfast and return to Bangkok from where we fly to Chiang Rai in northern Thailand. It should take a couple of hours to reach our comfortable resort hotel on the Maekok river where we stay for three nights.
Depending on flight times, it may be possible to do some further birding around Khao Yai before we leave for Bangkok or on our way from Chiang Rai to our hotel. Three nights at Maekok River Village Resort
Days 8-9
DOI LANG
The forested mountains of Northern Thailand extend across the border into neighbouring Myanmar and are rich in birdlife. This is especially so during the winter months, when the region's numerous resident specialities are joined by an influx of wintering birds from Northern Asia. Possibilities include Brown Shrike, Dusky Warbler, Eyebrowed and Black-breasted Thrushes and the prospect of getting to grips with an excellent selection of these over the coming days makes this a spectacular location to visit!
To make the most of our stay, we plan to make a couple of early starts driving towards the summit of Doi Lang. Set at an elevation of more than 2,000m (6,500 feet), the birding here is superb and well worth the effort.
After a picnic breakfast, we may sit and watch for birds coming into small 'feeding stations' that have been specifically set up for them. We should encounter many species with Rufous-throated Partridge, Scarlet-faced Liocichla, Silver-eared Laughingthrush, Grey-winged Blackbird, Striated Yuhina and Spectacled Barwing among the possibilities.
Gradually working our way back down the mountain, we have the chance for more great views of new species: White-gorgeted and Rufous-gorgeted Flycatchers, Chestnut-headed Tesias and both Himalayan and Red-flanked Bluetails. The scarce Crested Finchbill can be locally common here and we may also find Crimson-breasted Woodpecker, Whiskered Yuhina and White-bellied Redstart.
As well as great birding, there are spectacular views from the escarpment over the Burmese Highlands. This is a seldom visited and poorly known corner of Thailand, with much still to be discovered and we might be lucky to spot one or two of the rarer or more difficult-to-find species such as Mrs Hume's Pheasant, Himalayan Cutia, Red-tailed Laughingthrush or Scarlet Finch.
Day 10
DOI ANG KHANG AND TRANSER TO DOI INTHANON
After an early breakfast, we leave for Doi Ang Khang where we plan to explore the scenic landscape which rises to a height of 1,500m (5,000ft). Although the forest cover has been reduced over the decades, thanks to government intervention, Doi Ang Khang is now a National Park, and this once threatened environment is now protected and home to an excellent variety of forest birds.
In Doi Ang Khang's pine-oak woodlands, we will looks for Short-billed and Long-tailed Minivets, Chestnut-sided White-eyes and Yunnan Fulvettas, the 'bandit-masked' Slender-billed Oriole and the gaudy Mrs Gould's Sunbird. Specialities here include Brown-breasted Bulbul, White-browed Laughingthrush and Rusty-cheeked Scimitar-Babbler. If we are fortunate, the scarce and elusive Giant Nuthatch might also put in an appearance.
If time allows, we may visit a lovely orchard with a feeding station where Black-breasted and Eyebrowed Thrushes, Grey-winged Blackbird and White-capped Redstart are all possible. Black-browed and Spot-breasted Parrotbills (the latter being distinctly 'parrot-billed') can also be found here and with wintering species from further north also present, there is always the chance of turning up a surprise or two anywhere in these border hills.
We will then continue south towards Doi Inthanon where we have four nights at the Inthanon Highland Resort which has some excellent birding close by with possibilities including Indian Roller, Hoopoe, Arctic Warbler and Purple Sunbird, while in the local woods and paddies Red-billed Blue Magpie and Bright-capped Cisticola are possible. Night at Inthanon Highland Resort
Days 11-13
DOI INTHANON AND BAN HONG
We have three full days to explore Doi Inthanon and nearby Ban Hong and will deliberately keep our itinerary a little flexible to maximise on the birding opportunities but we are likely to have one day visiting Ban Hong and Doi Lo, with two full days at Doi Inthanon.
The main reason for visiting Ban Hong will be to look for the majestic Green Peafowl, a spectacular but endangered Southeast Asian pheasant that has become increasingly difficult to see elsewhere as its population has declined rapidly through habitat destruction and overhunting.
Our other two days are likely to be devoted to the superb National Park at Doi Inthanon which is also Thailand's highest mountain rising to 2,565m (8,415ft). Encompassing more than 120,000 acres, this amazing place is not only fantastic for birds but arguably the best locality in northern Thailand to appreciate the succession of different habitats as one changes altitude. We will start in scrub and open, dry deciduous forest on the lower slopes, travel through montane evergreen forest to moist 'cloud forest' at the top. It will, therefore, come as no surprise that Doi Inthanon's avifauna is equally varied and magnificent and our days here are sure to highly rewarding!
The list of potential species is impressive and birds we will hope to see during our time here include Collared Falconet, Blossom-headed Parakeet, the diminutive and appropriately named Violet Cuckoo, Rufous Treepie, Blue-winged and Orange-bellied Leafbirds and Yellow-bellied Fantail. The highly sought-after but shy and seldom seen Green and Purple Cochoas are also present along with Large and Vivid Niltavas, Snowy-browed and Little Pied Flycatchers, Blyth's Leaf and Chestnut-crowned Warblers, Silver-eared Laughingthrush (recently split from Chestnut-crowned), Silver-eared Mesia, Golden Babbler, Rufous-winged Fulvetta, Rufous-backed Sibia, Slaty-bellied Tesia, Yellow-browed and Yellow-cheeked Tits and the jewel-like Mrs Gould's and Green-tailed Sunbirds.
Close to the summit, a boggy area is home to the minuscule Pygmy Cupwing and diminutive Ashy-throated Warbler and we may also encounter the Himalayan Shortwing, Red-flanked Bluetail and an assortment of wintering thrushes, potentially including Grey-sided Thrush and the striking Dark-sided Thrush with its outrageously oversized bill!
All in all, we are assured of an exciting few days exploring Thailand's highest mountain! Three further nights at Inthanon Highland Resort
Day14
DOI INTHANON, FLY CHIANG MAI-BANGKOK
We have time to enjoy a final morning of birding at Doi Inthanon, perhaps investigating the lower elevation forests. This area is home to the likes of Lineated Barbets and Greater Flamebacks, both Black-headed and White-bellied Woodpeckers, Black-hooded Oriole and Purple Sunbird. With luck, we might also come across the handsome Black Baza or a White-rumped Falcon to round off our birding in Northern Thailand in style!
After lunch, we head to the airport in nearby Chiang Mai and catch an afternoon flight back to Bangkok. On arrival back in the Thai capital, we transfer the short distance for dinner and an overnight stay at a comfortable airport hotel. Night Bangkok
Day15
FLY BANGKOK TO UK
After an early breakfast, we must reluctantly return to Bangkok airport and check-in for our morning flight home.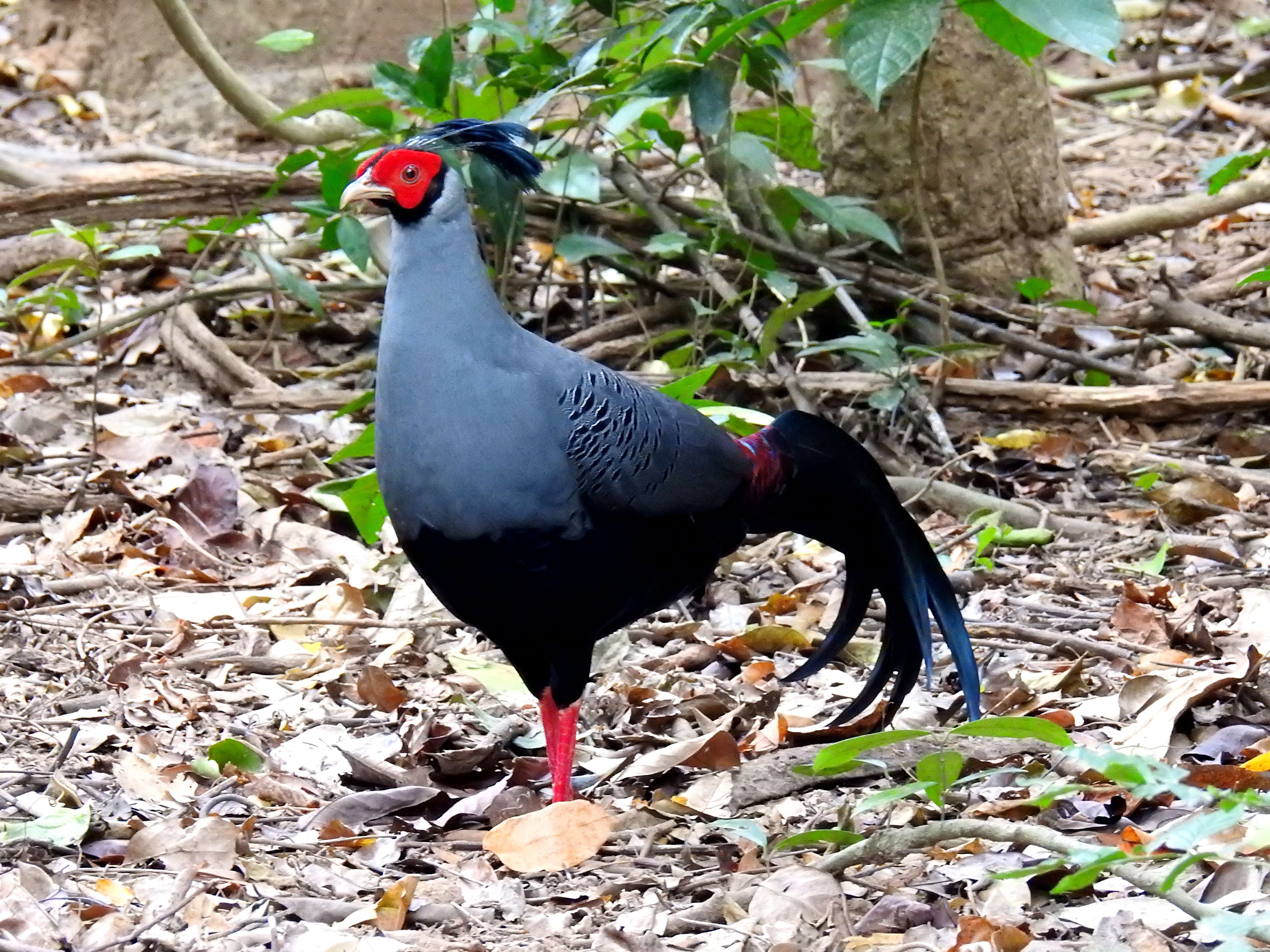 WHAT TO EXPECT
A 15 day, small group birding tour to Thailand, beginning on the Gulf of Thailand to look for shorebirds including the critically endangered Spoon-billed Sandpiper. We then move on to the country's oldest national park, Khao Yai, before flying to Chiang Rai and exploring some of the amazing forested mountains of the north of this bird rich country.
Early starts are the norm for birding tours in tropical regions, where the daylight hours are relatively short (in Thailand at this time of year approx. 6.30am-6.30pm), and where bird activity peaks early and late but generally dies away completely during the hotter middle of the day.
Especially in the sultrier lowlands, it will be important to be in the field at dawn so we can hear the birds singing and calling as the day starts up as in some instances, this may be our only chance to discover if certain species are present or not, so we will naturally want to make the most of this opportunity.
It will be warm to hot throughout, humid at times, and we may be on our feet for several hours at a stretch watching for birds so some participants may find it helpful to bring a lightweight collapsible stool.
Our guides will be able to advise you locally about the day's events. If you wish to opt out of a particular session or walk, don't be afraid to ask them.
Thailand has a tropical climate. The late winter is an excellent time to visit, when the weather is mostly hot, sunny and dry. It will be humid at lower elevations, especially near the coast. At this time of year, daily average temperatures around Bangkok are in the range of 22-33C (71-91F) but it may be a little cooler in the hills at Khao Yai, but still humid.
At higher altitudes towards the peak of Doi Inthanon, the conditions can range from warm to cool, and it can feel chilly at night. Overnight frosts are possible at the summit area at 2,565m (8,415 feet), where it may be cold first thing, though it warms up quickly once the sun is up.
Our tour is timed to run during Thailand's dry season, when rainfall is low (eg in Bangkok, the monthly average for February is 20mm). In the event it does happen to rain, this typically occurs as short-lived tropical downpours, so we recommend bringing a lightweight umbrella.
In common with all tropical regions, mosquitos are present throughout the year in Thailand, particularly around dawn and dusk in the coastal wetlands and mangroves, and along some low elevation forest trails so you are advised to check about malaria preventions.
At the time of our visit the forests are usually dry and there are rarely any leeches. Due to the dry conditions, ticks may be present along some trails passing through dry woodland.
Birds 260-300 species
Mammals 10-15 species
ACCOMMODATION
13 nights accommodation in good standard, comfortable and air-conditioned hotels and lodges. All rooms have western-style private facilities (not the traditional Oriental-style toilets).
At the Inthanon Highland Resort, the accommodation is more rustic, in wooden cottages with multiple bedrooms, but each room has a private bathroom. Most hotels can usually offer a laundry service.
MEALS
All main meals are included in the tour price (and with drinking water also provided), commencing with lunch on arrival in Thailand on Day 2 and concluding with breakfast in Bangkok on Day 15.
Thai cuisine is delicious and for many travellers the food is a trip highlight. Breakfast and dinners will usually be taken at the hotels.
We will have packed lunches most days (plus the odd packed breakfast) but some lunches may be taken at a convenient restaurant along the way.
WALKING
The walking effort is mostly easy. Away from the coast (where the terrain is flat), much of the birding on this tour is along roadsides, tracks and forest trails. The highest point on this tour will be at Doi Inthanon, where we shall be birding at altitudes of up to 2,565m (8,415 feet). Inevitably when walking in the mountains, there will be some steeper sections along the roads and tracks, although these are usually quite short and, wherever possible, we will aim to drive uphill and bird as we walk back down.
Comfortable, lightweight walking shoes or boots with stout soles and good grip are recommended.
BOAT TRIP
If the tide is right (we haven't missed out yet), we will take a boat trip at the coast, passing through the creeks and mangroves, and out to the sand spit at Laem Pak Bia to look for shorebirds, hopefully including the rare and localised Malaysian Plover as well as White- faced Plover.
GROUND TRANSPORT
By air-conditioned minibus with a local driver.
FLIGHTS
Despite the end of many pandemic restrictions, it is still proving extremely difficult to predict future flight prices and schedules. As a result, we have taken the decision to continue to price our holidays as excluding international flights.
To keep the process as simple as possible, we are working very closely with a dedicated agent at Travel Counsellors, Sacha Barbato, who is essentially now our "in house" flight consultant.
Sacha will be able to advise you which flights we are recommending for each holiday, and he will be able to book these for you.
This will also sometimes give you the option to travel from a regional airport if you prefer.

Tour Gallery
View a gallery of images for this tour below, click on an image to view as full size with caption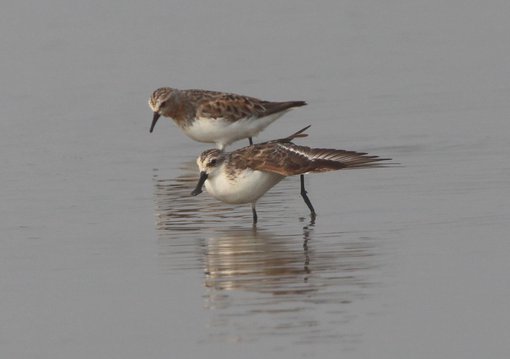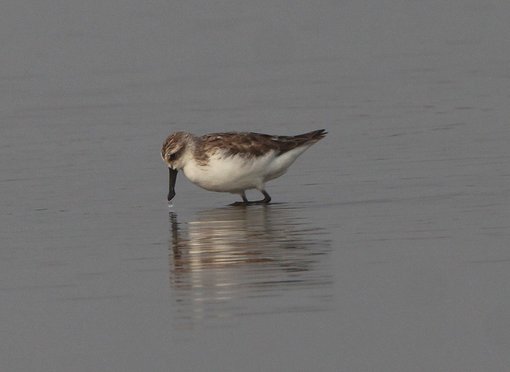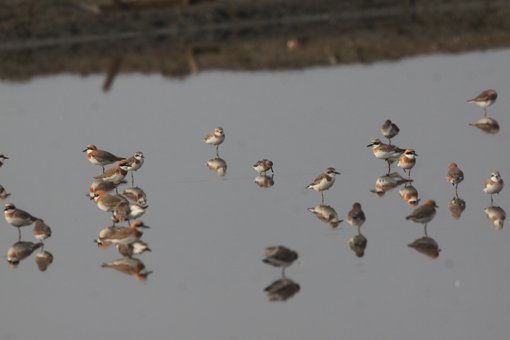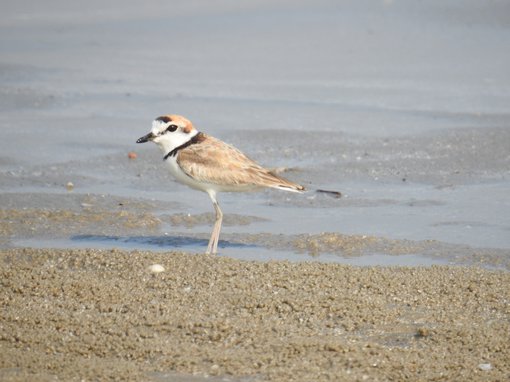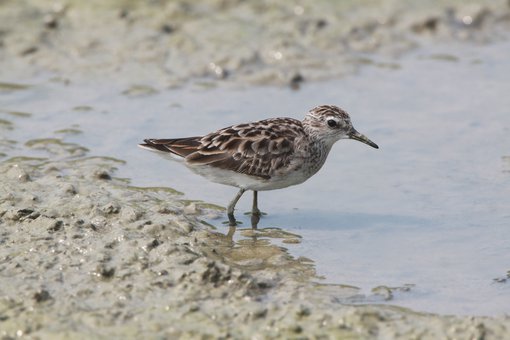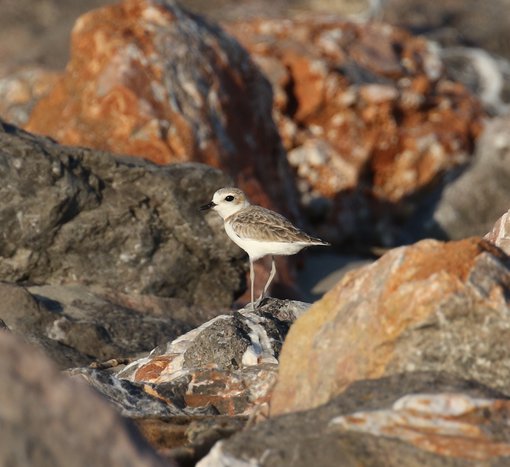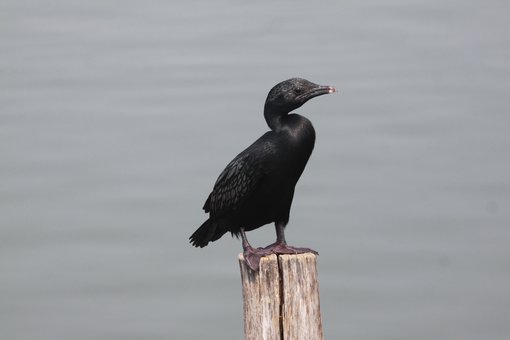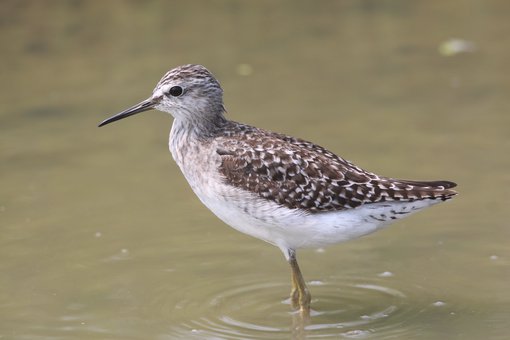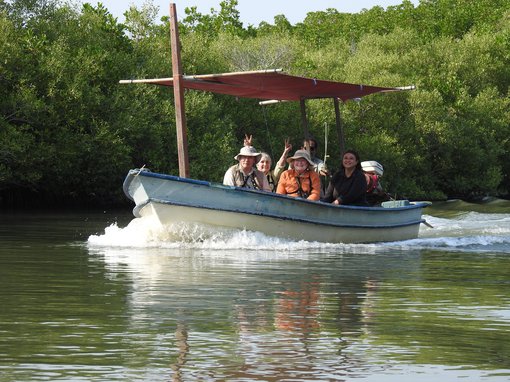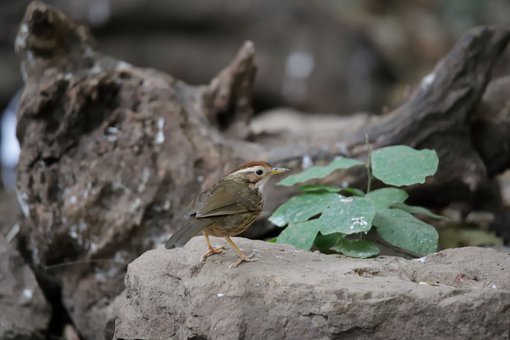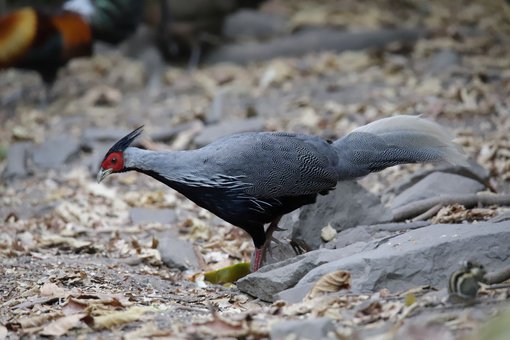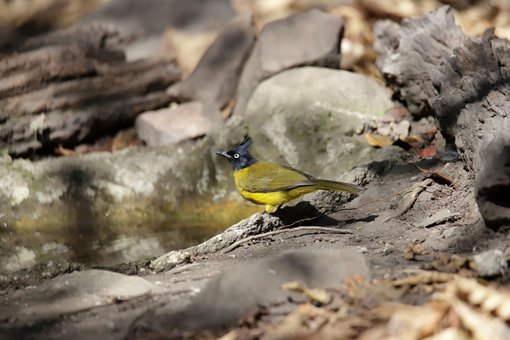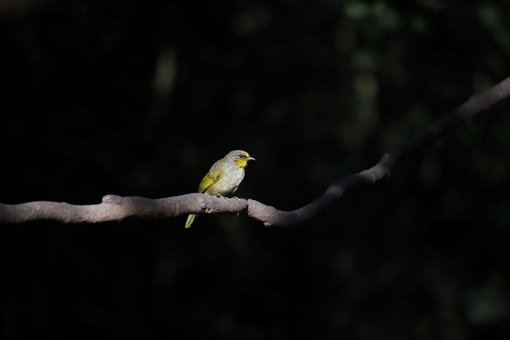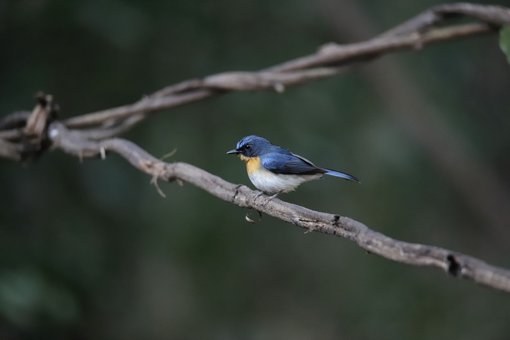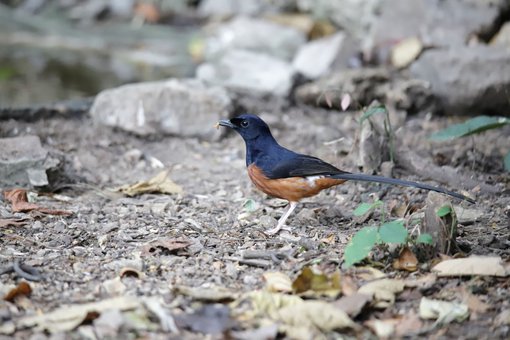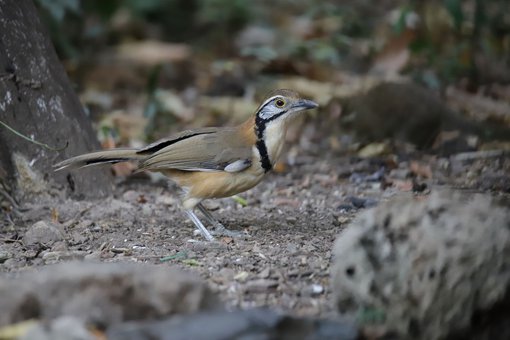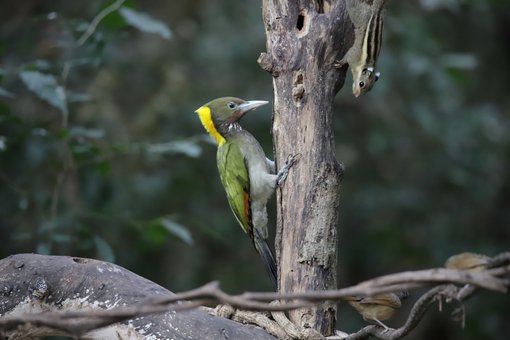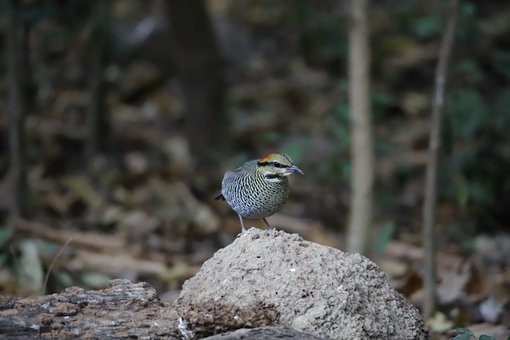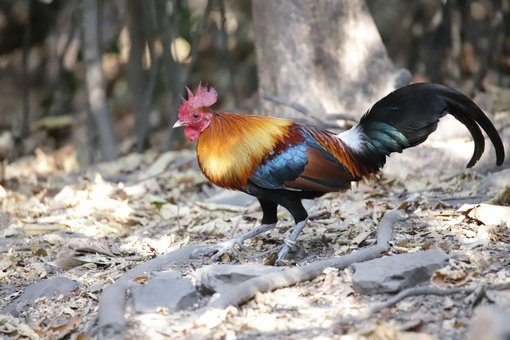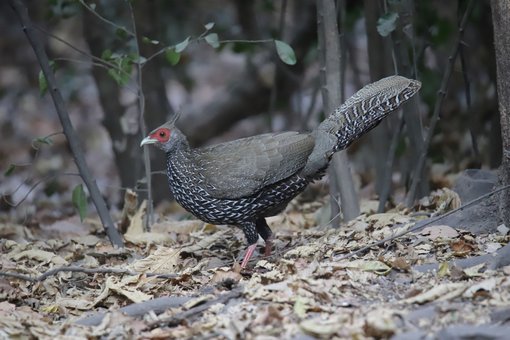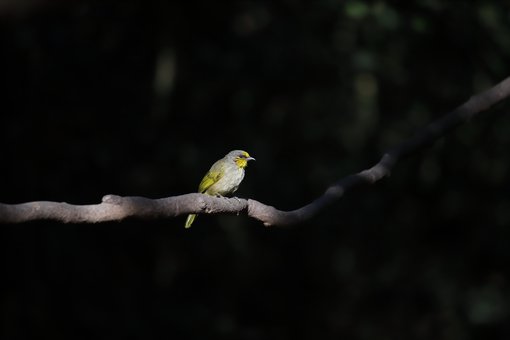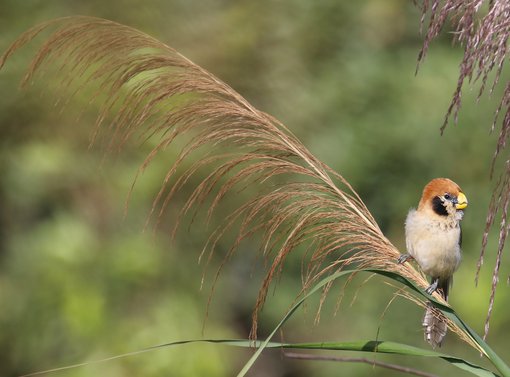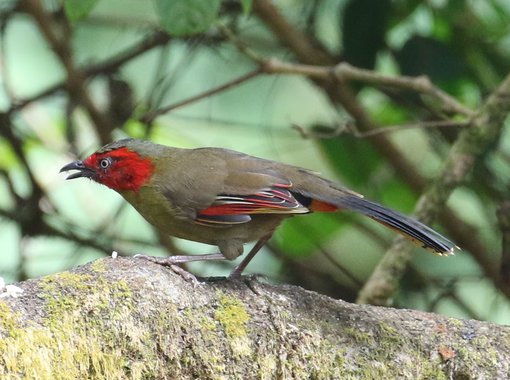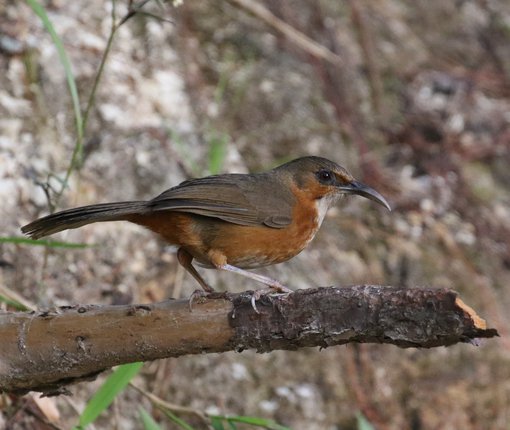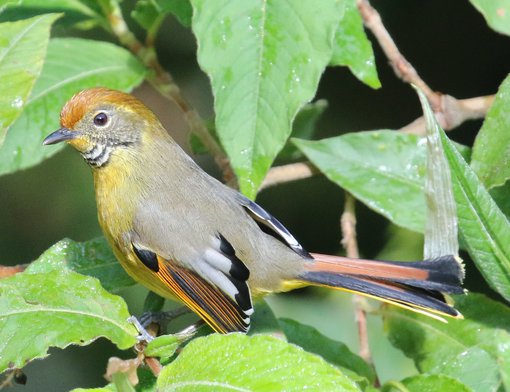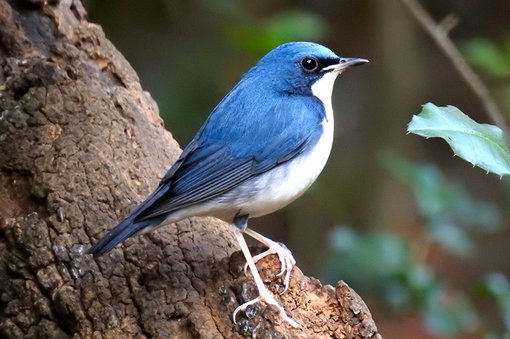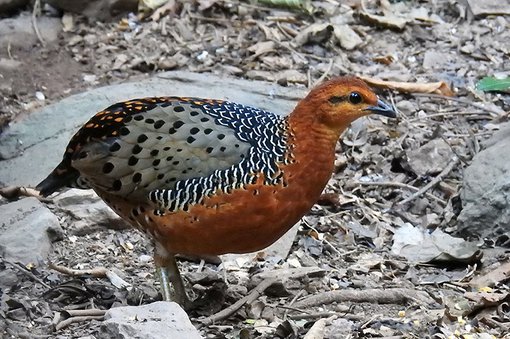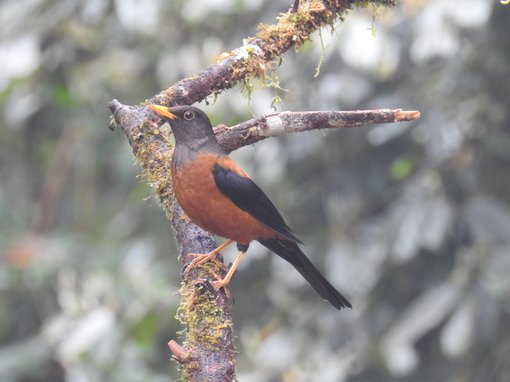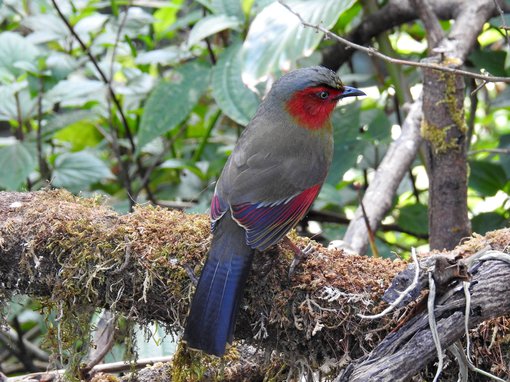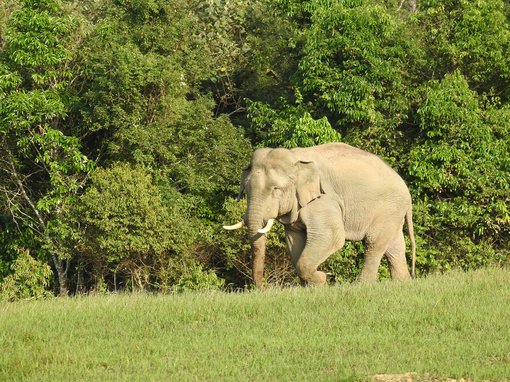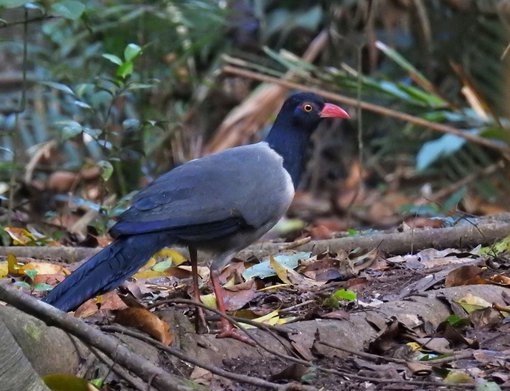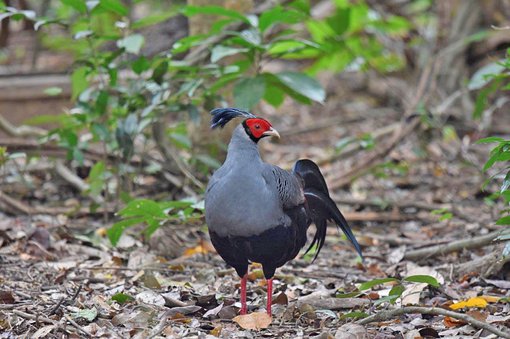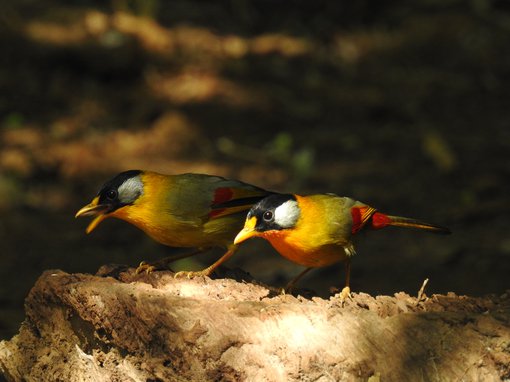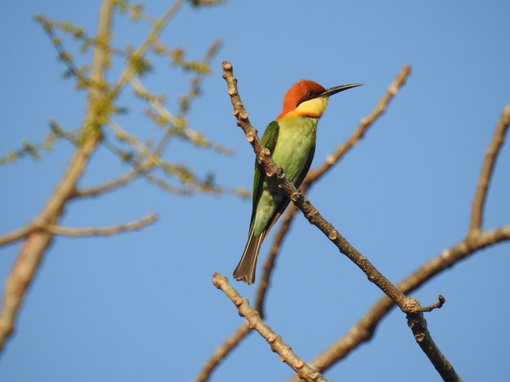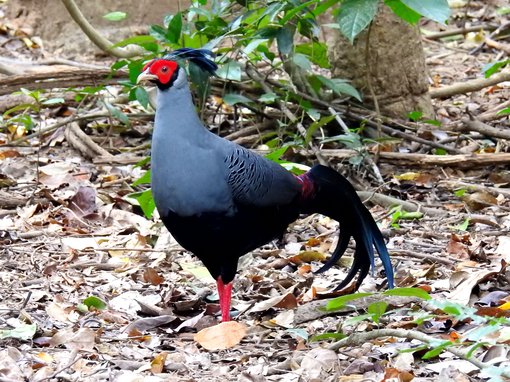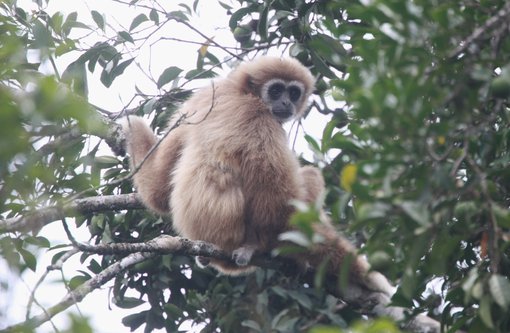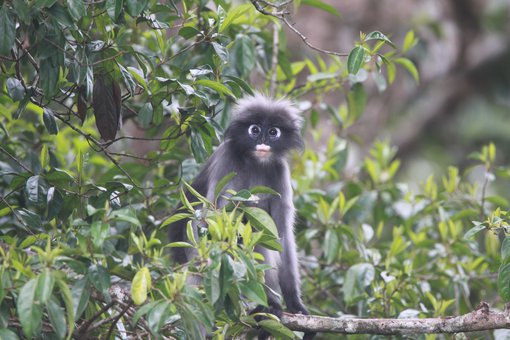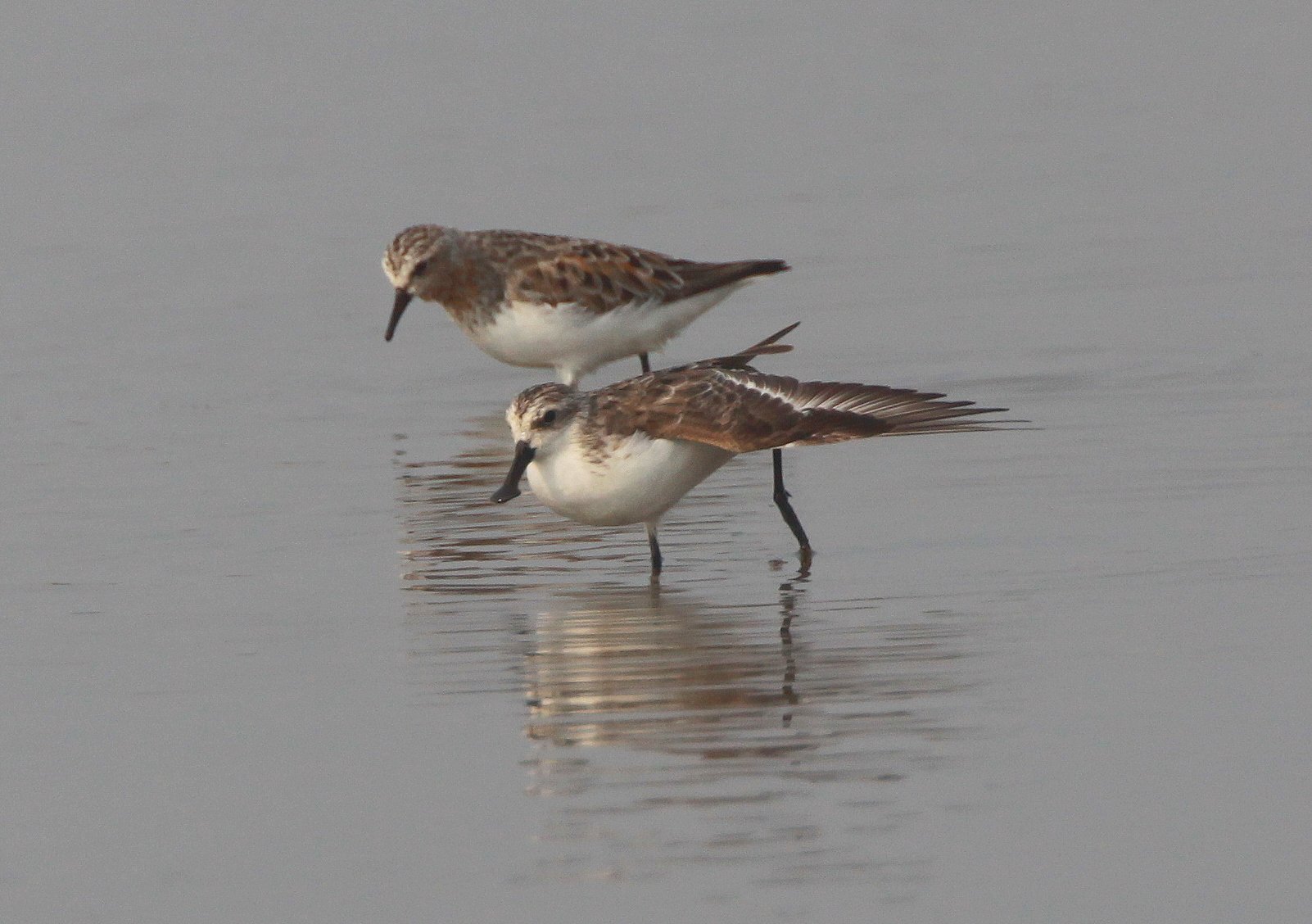 Spoon-billed Sandpiper, Pak Thale © Chris Collins
Spoon-billed Sandpiper, Pak Thale © Chris Collins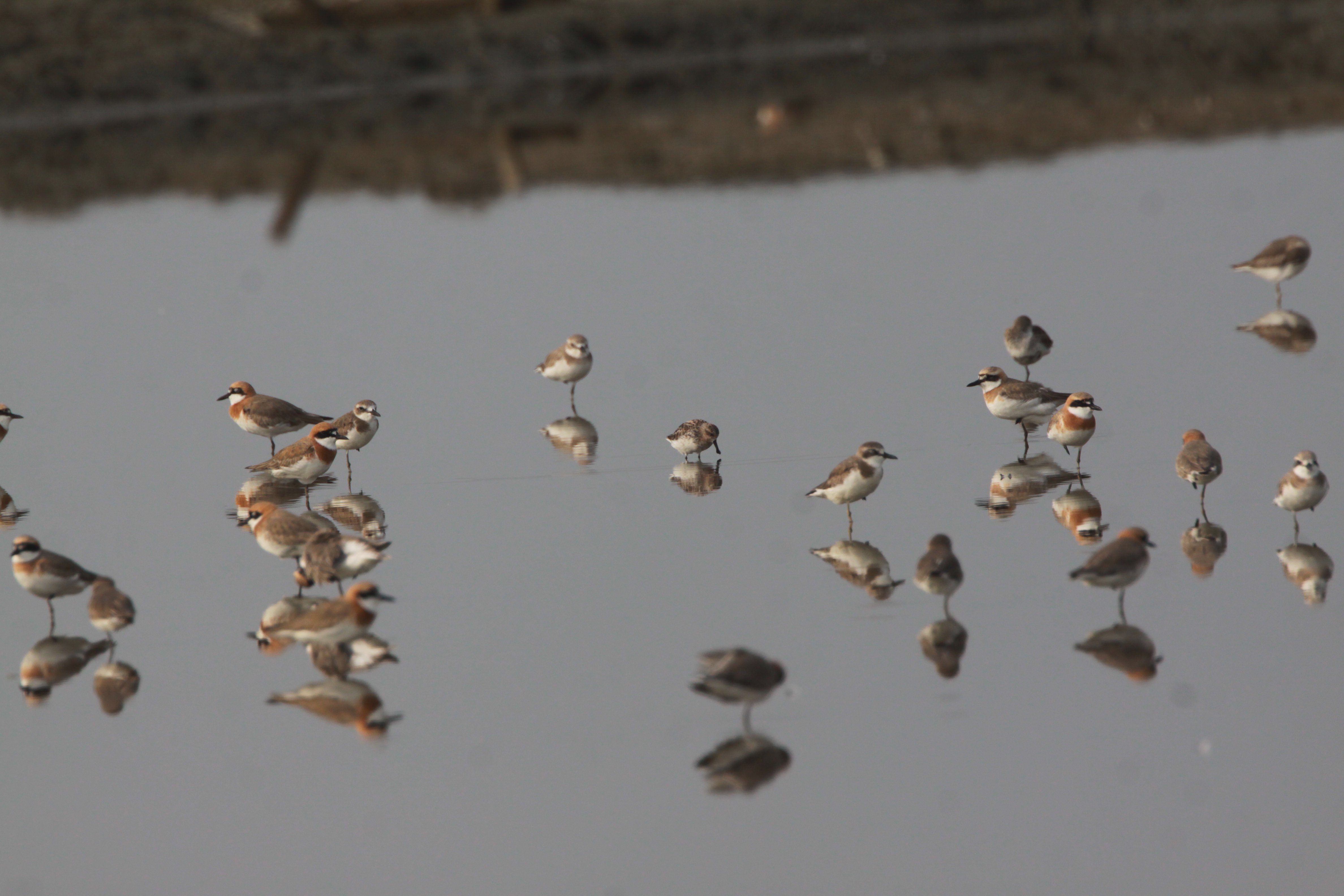 Spoon-billed Sandpiper and other waders, Pak Thale © Chris Collins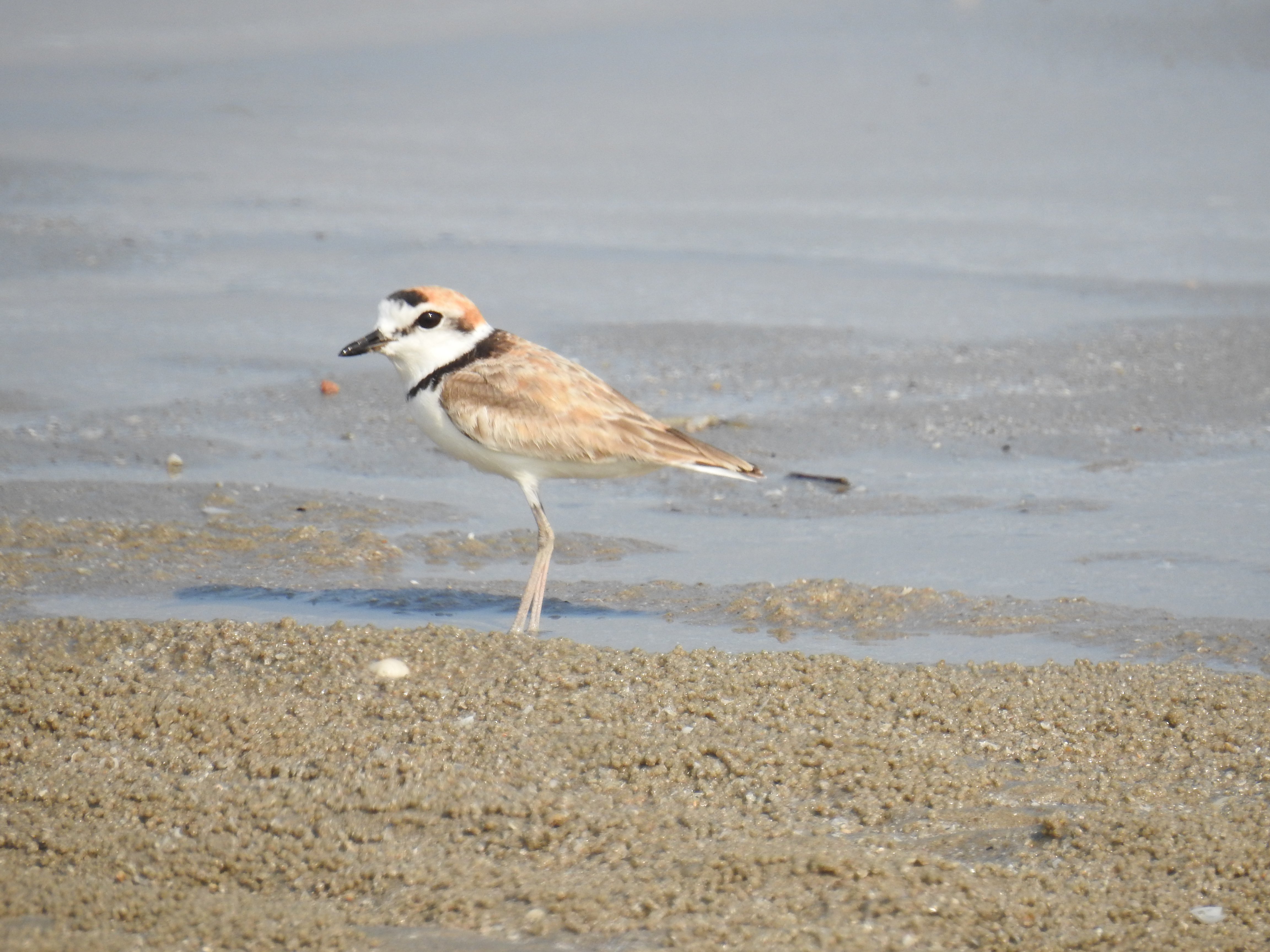 Malaysian Plover © Colin Bushell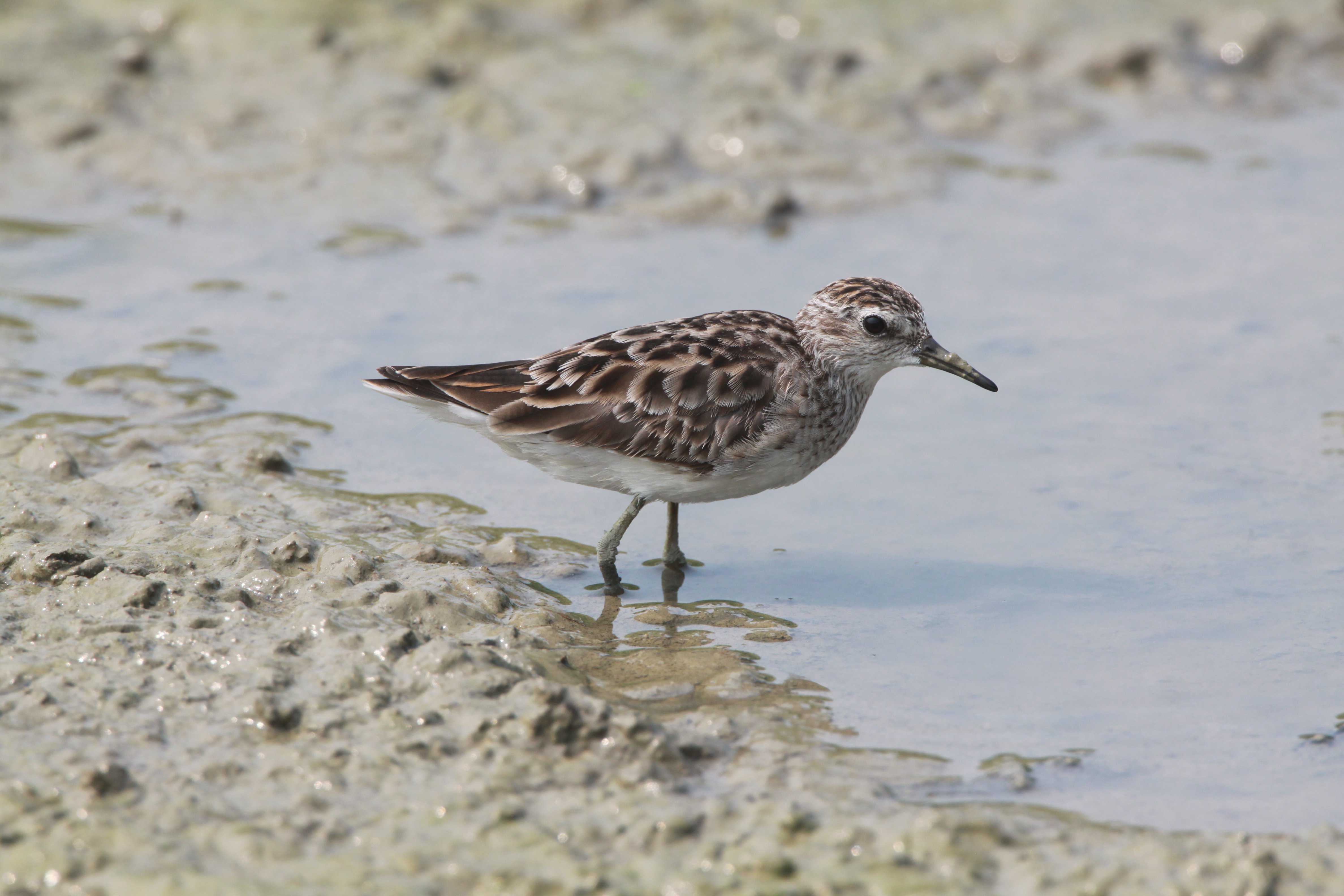 Long-toed Stint, Pak Thale © Chris Collins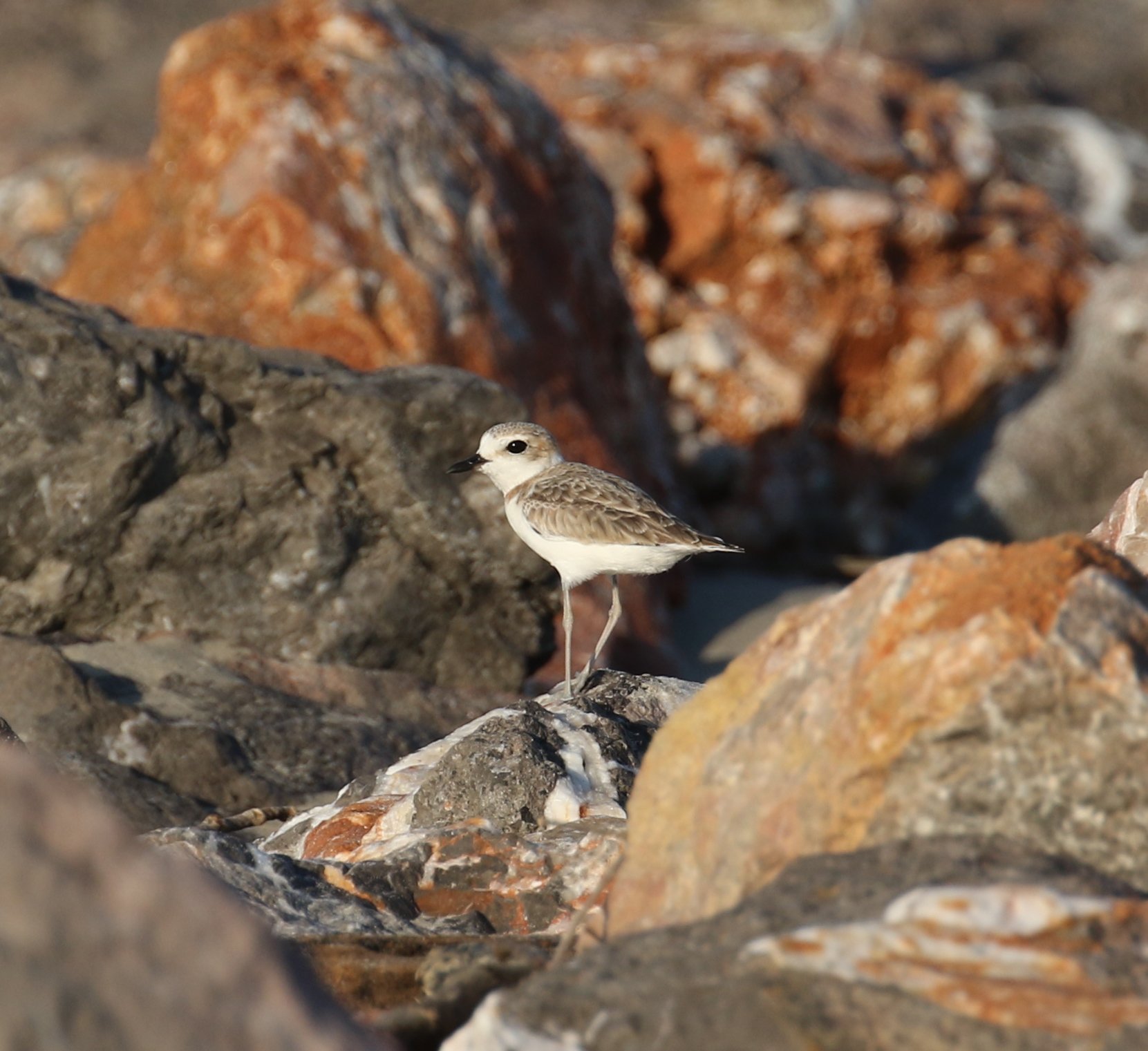 White-faced Plover © Peter Tapsell, tour participant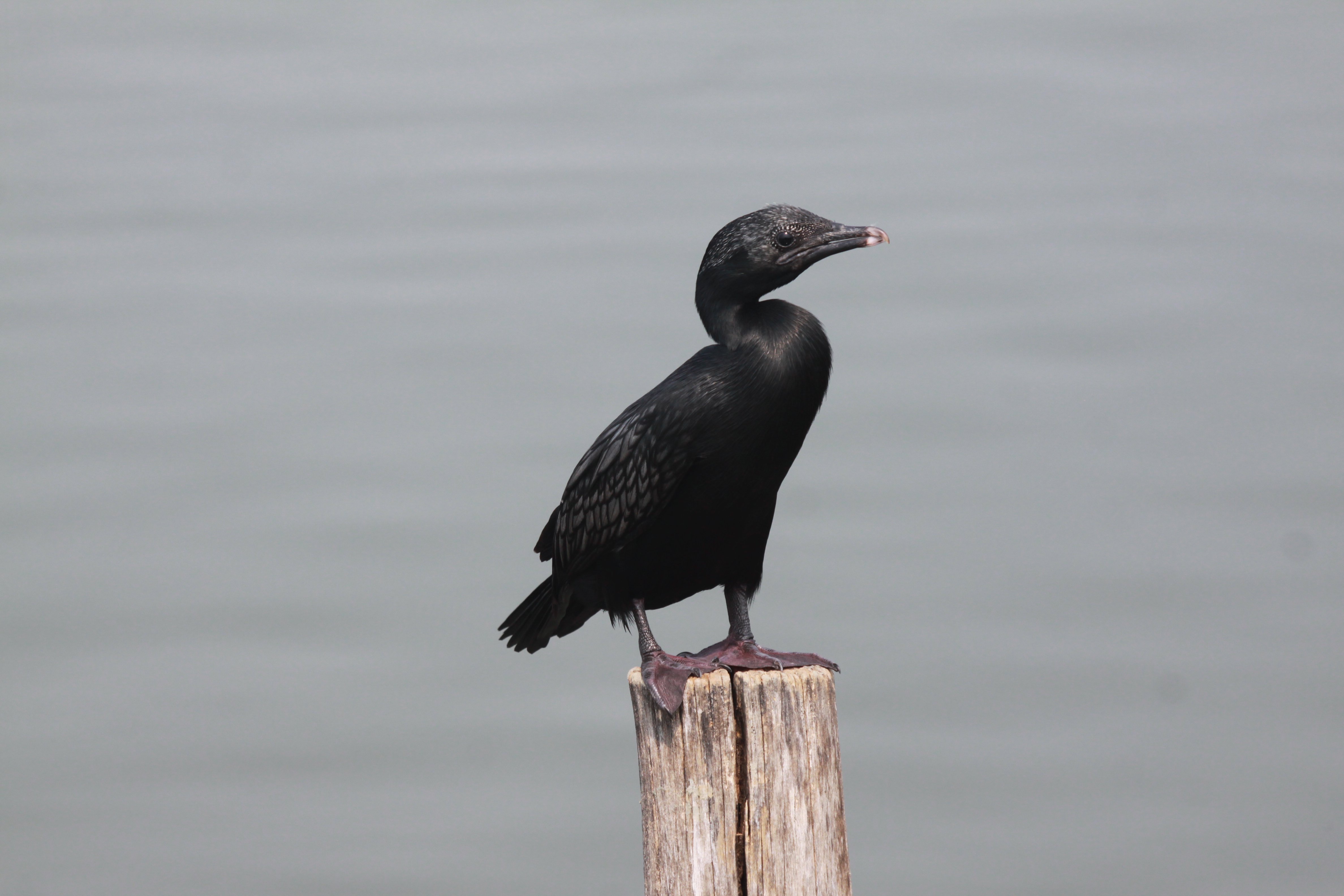 Little Cormorant, Pak Thale © Chris Collins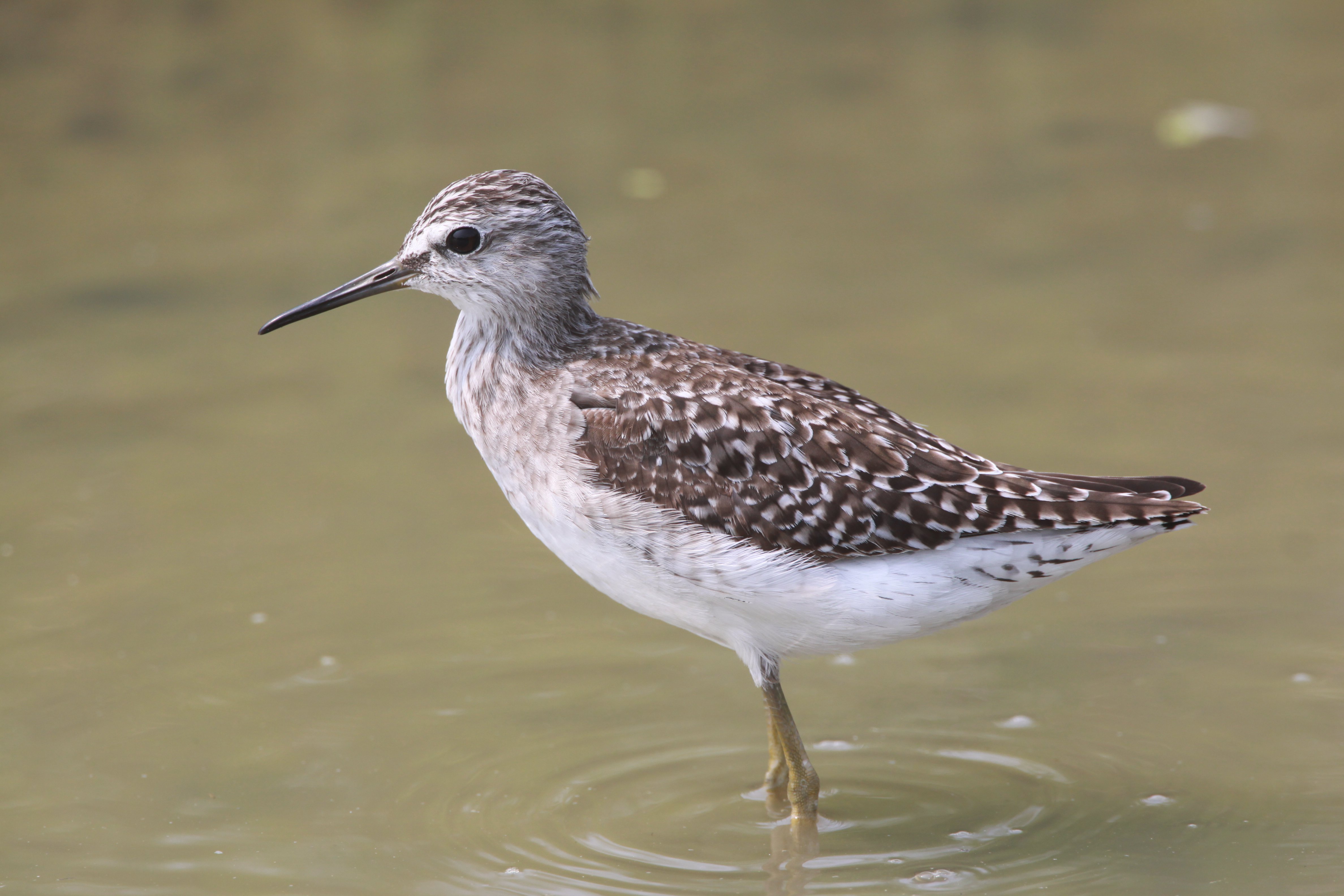 Wood Sandpiper, Pak Thale © Chris Collins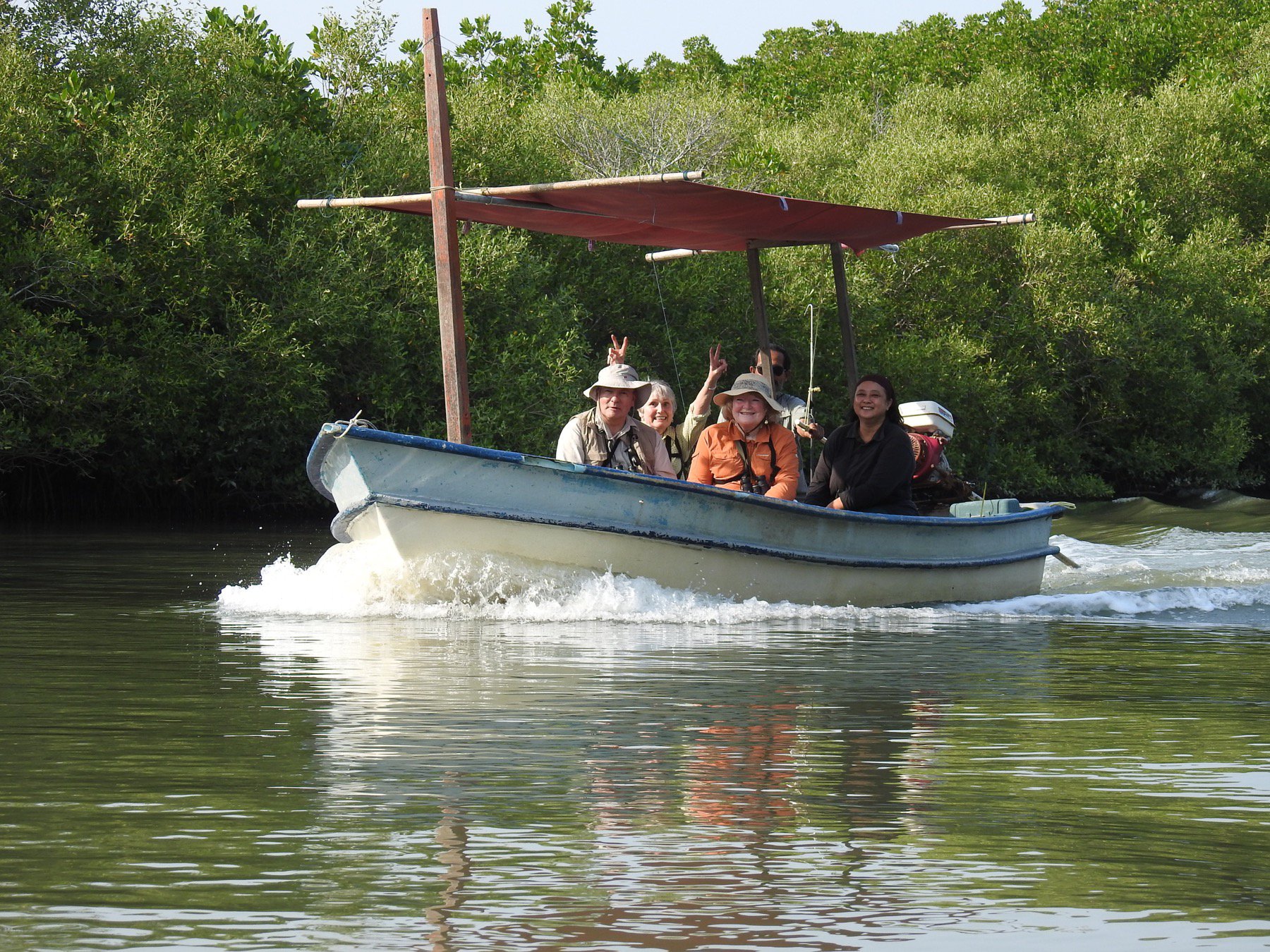 Limosa group on boat trip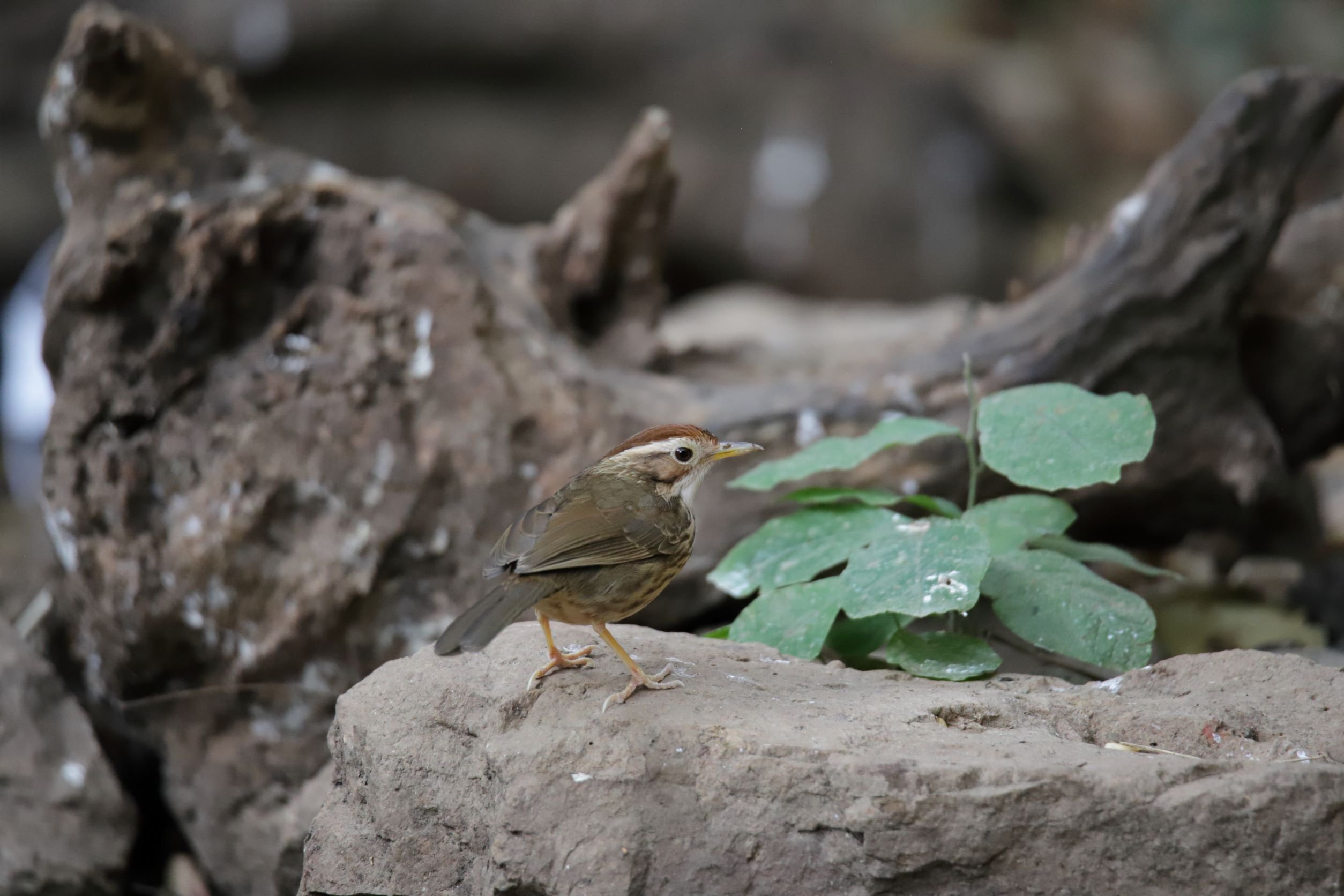 Puff-throated Babbler © Roger Christopher, tour participant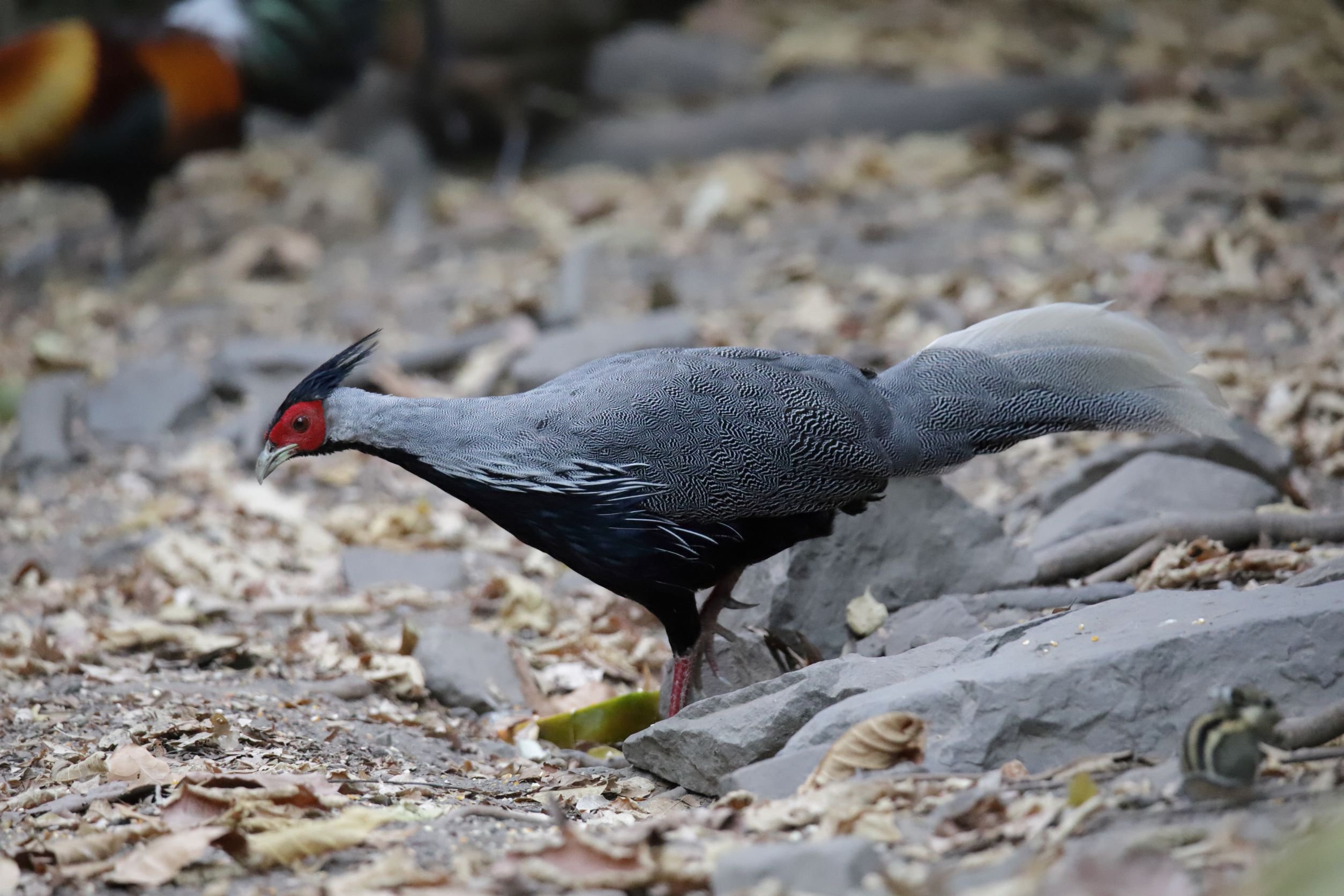 Kalij Pheasant © Roger Christopher, tour participant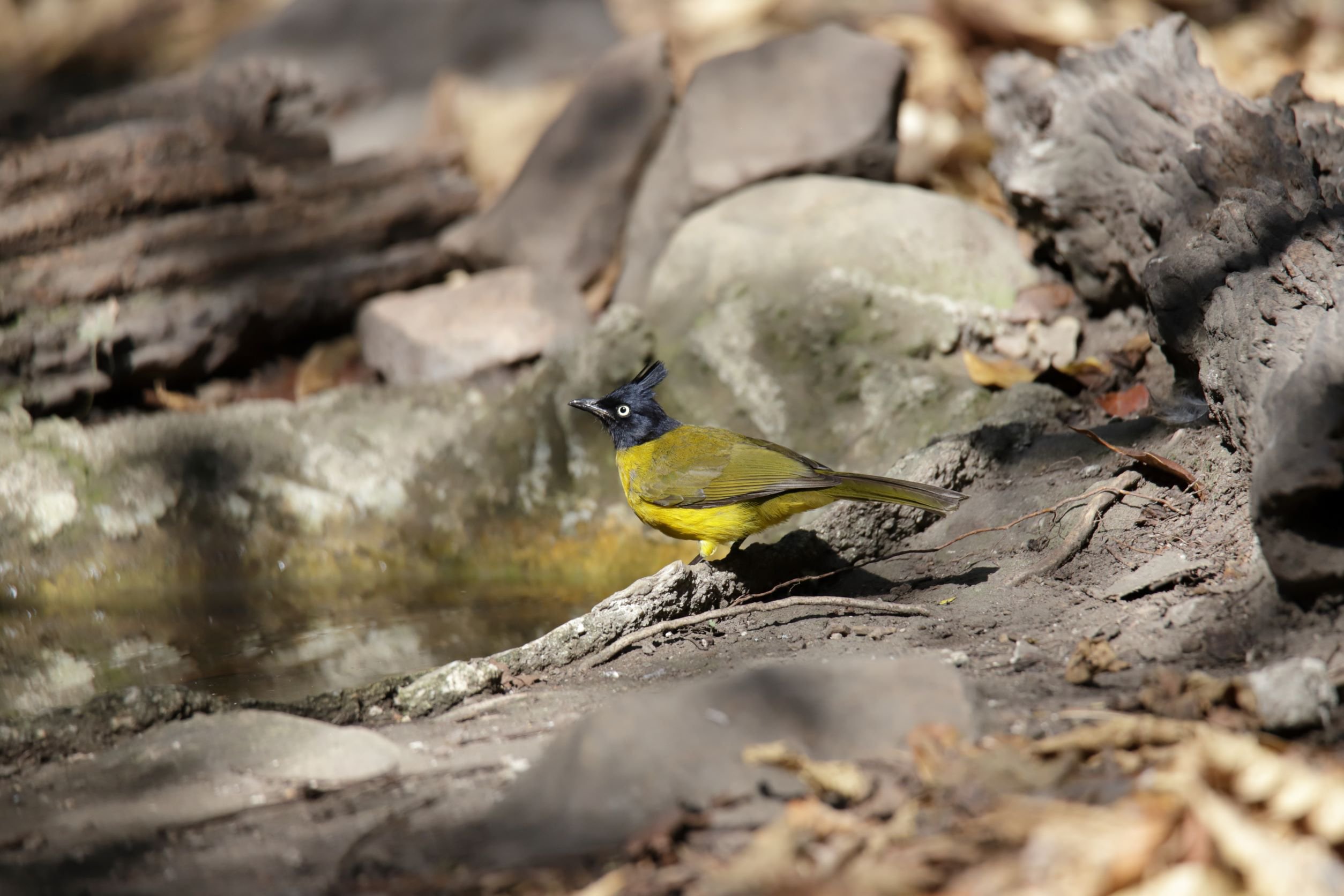 Black-crested Bulbul © Roger Christopher, tour participant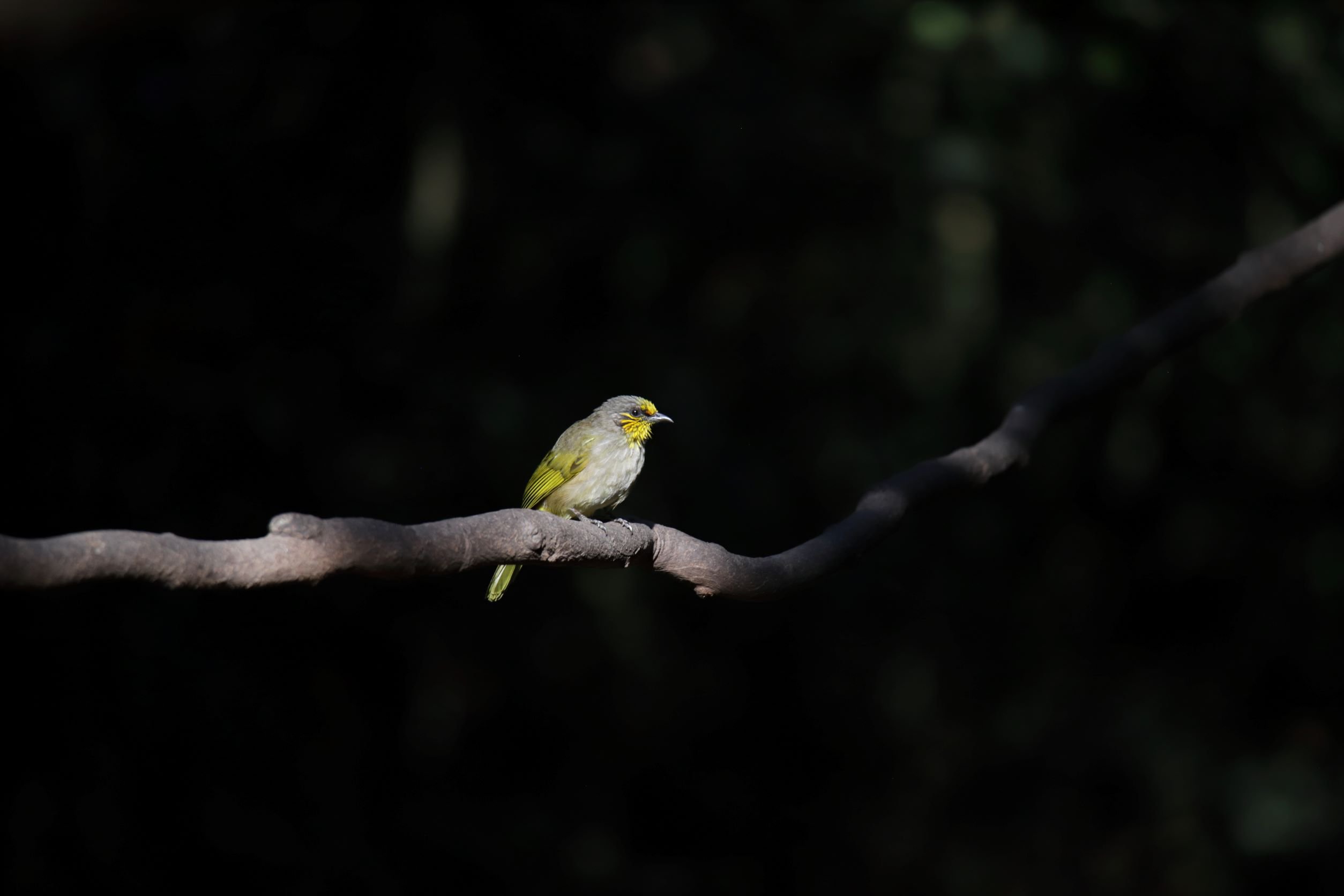 Stripe-throated Bulbul © Roger Christopher, tour participant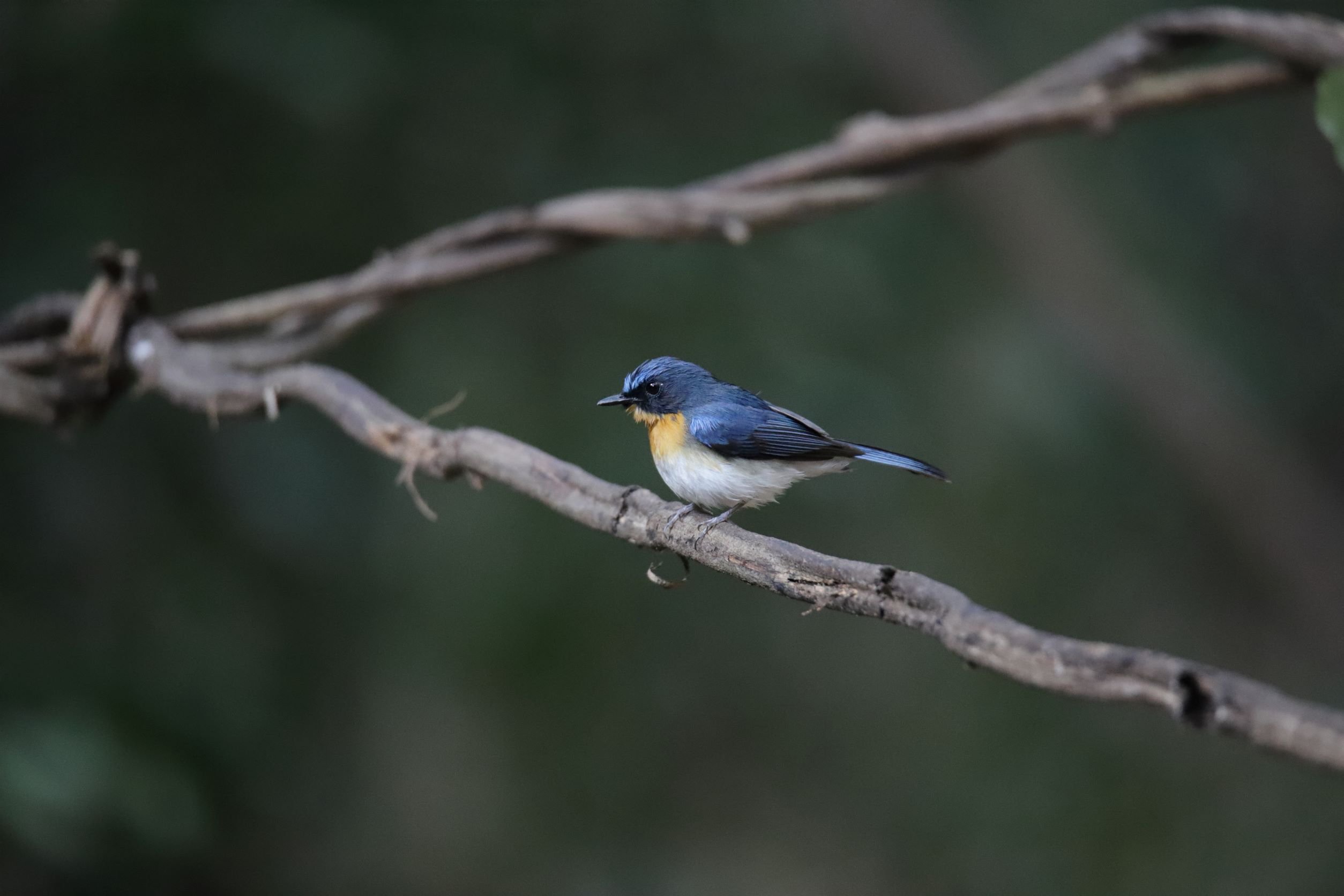 Indochinese Blue Flycatcher © Roger Christopher, tour participant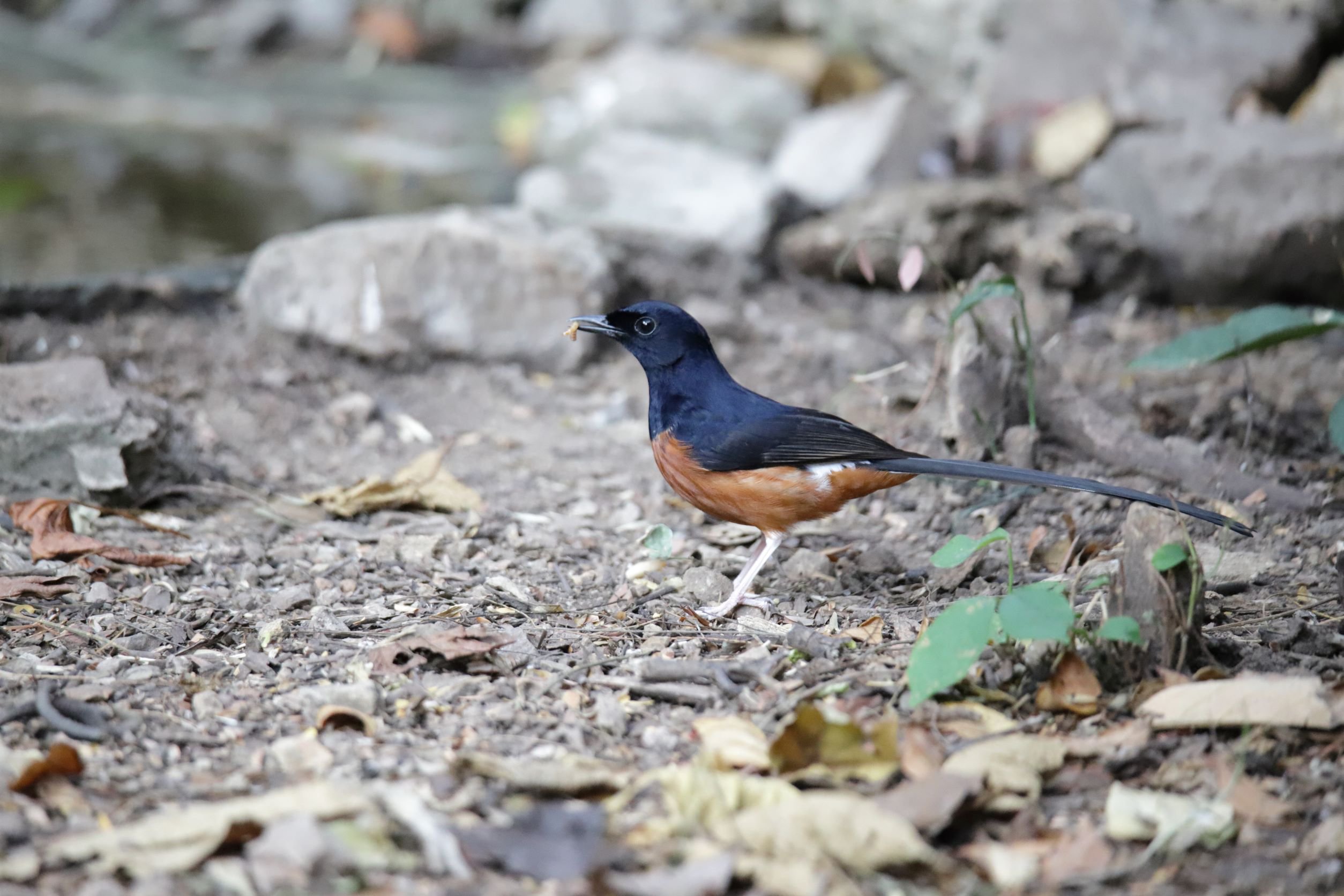 White-rumped Shama © Roger Christopher, tour participant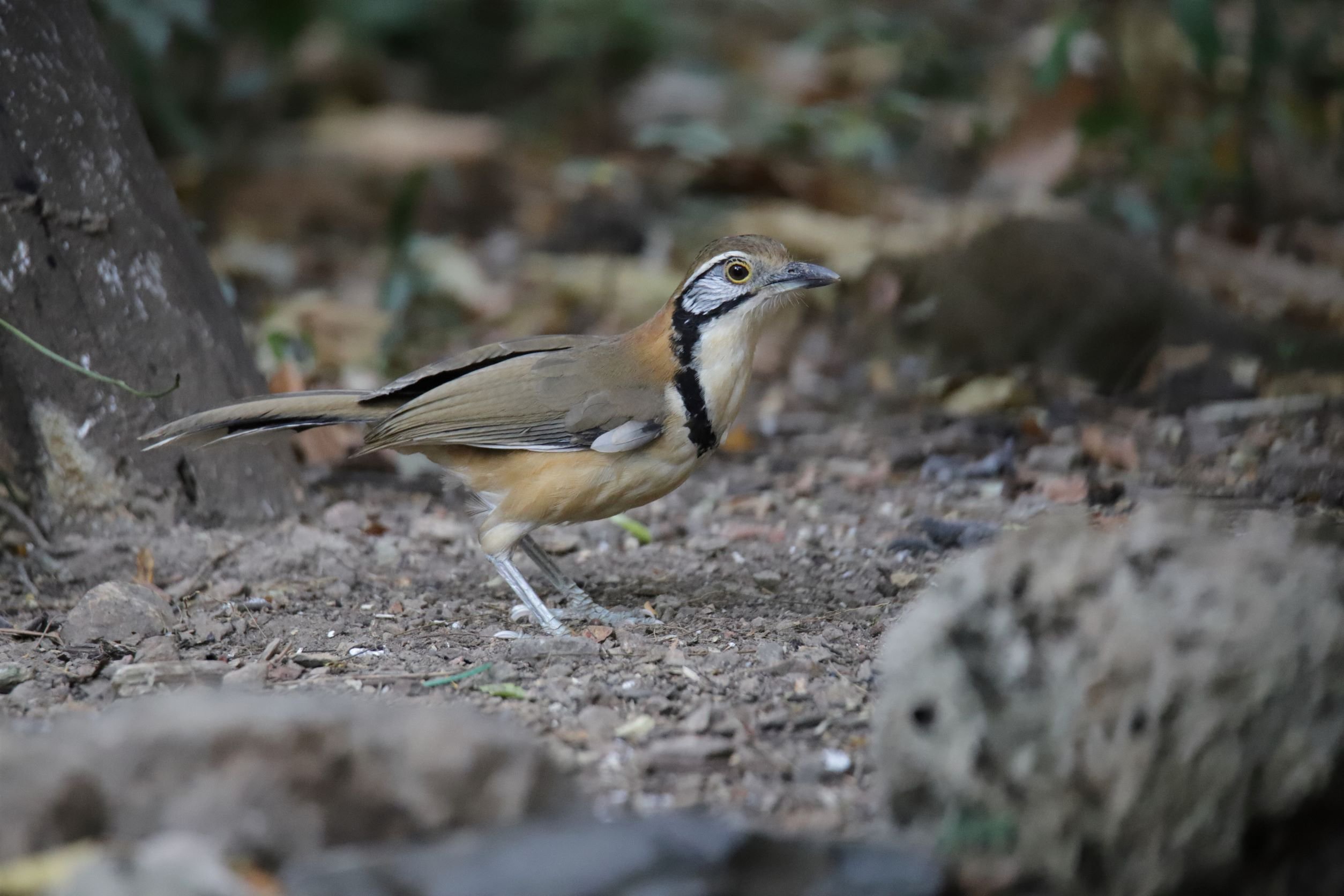 Greater Necklaced Laughingthrush © Roger Christopher, tour participant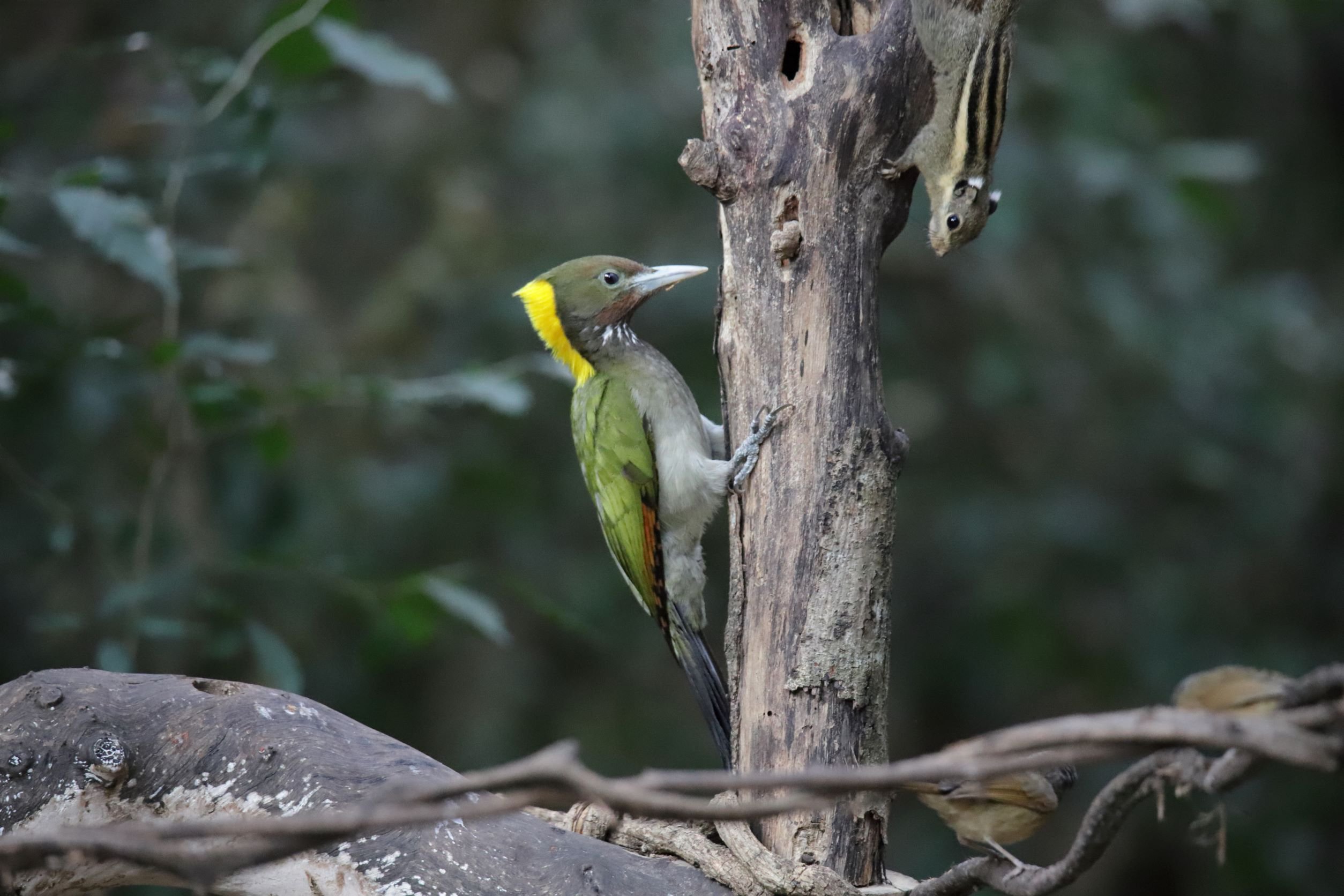 Greater Yellownape © Roger Christopher, tour participant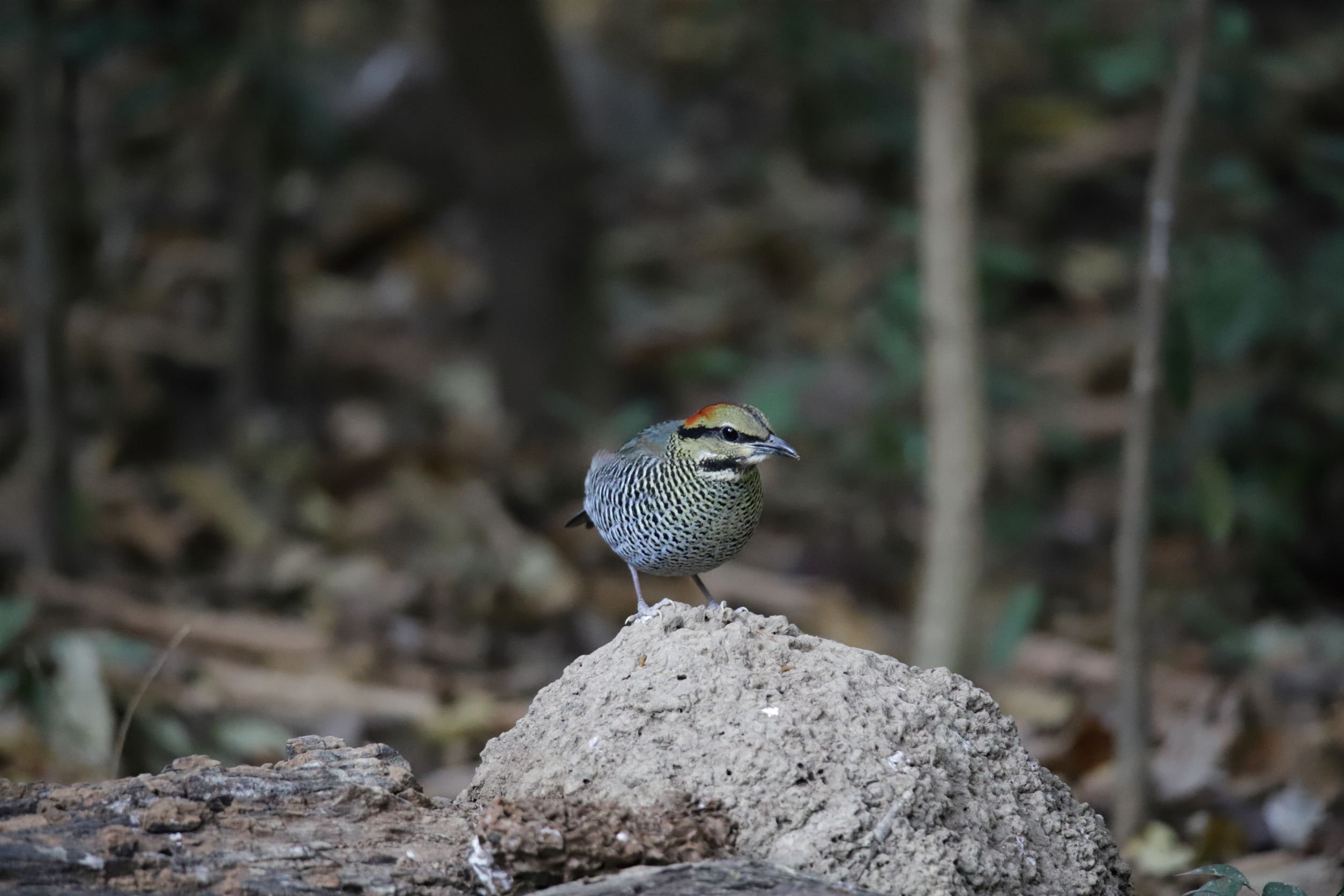 Blue Pitta © Roger Christopher, tour participant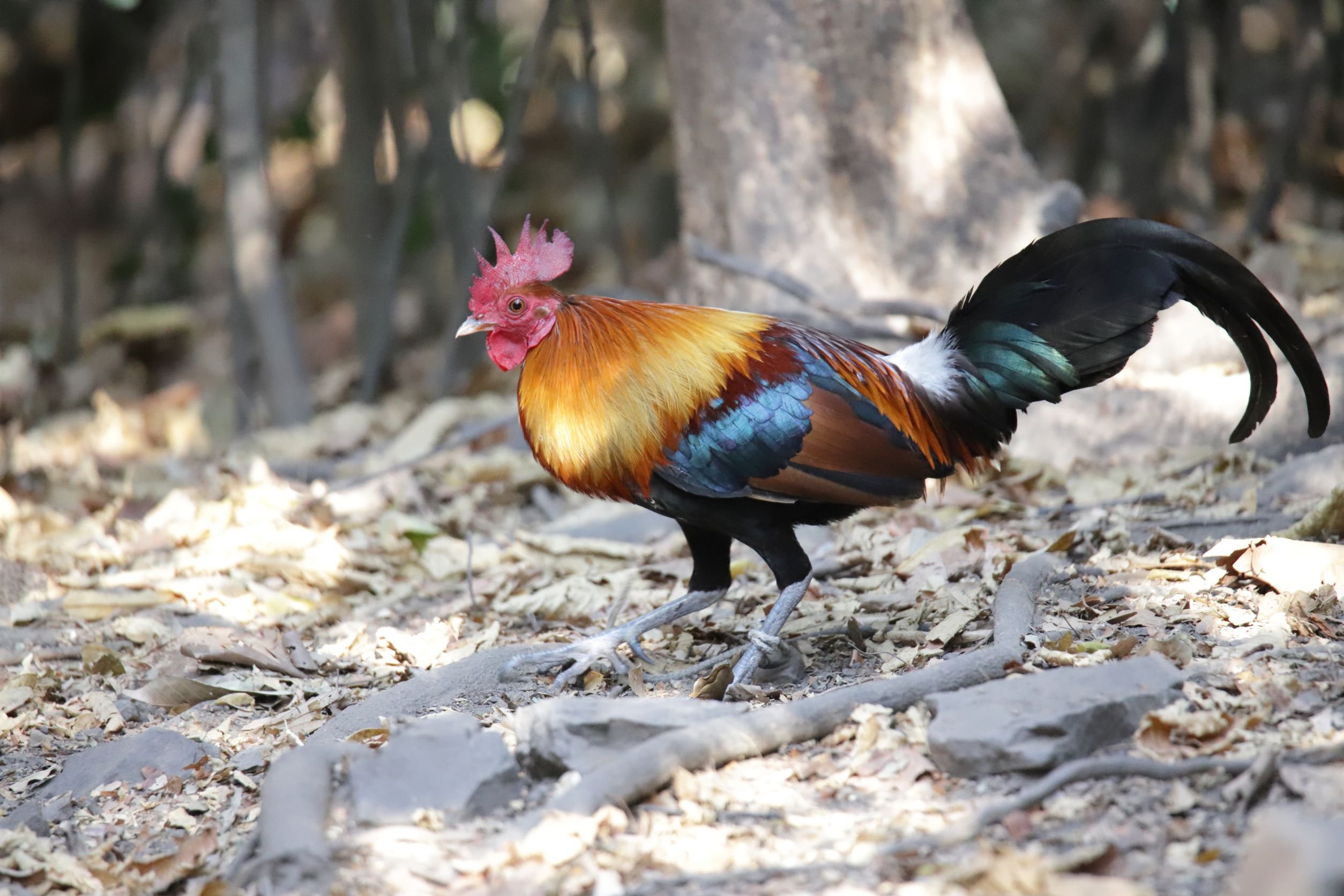 Red Junglefowl © Roger Christopher, tour participant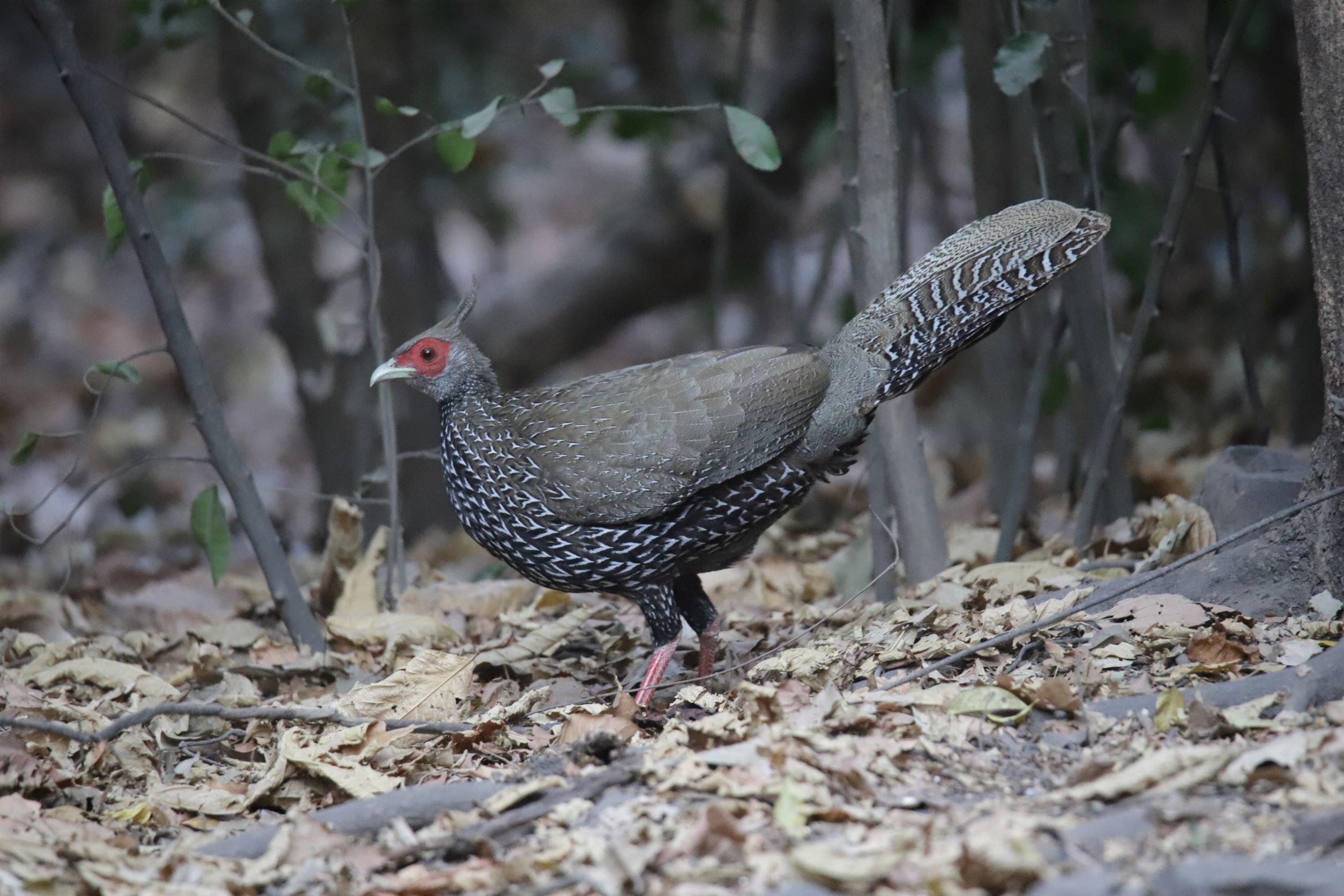 Kalij Pheasant © Roger Christopher, tour participant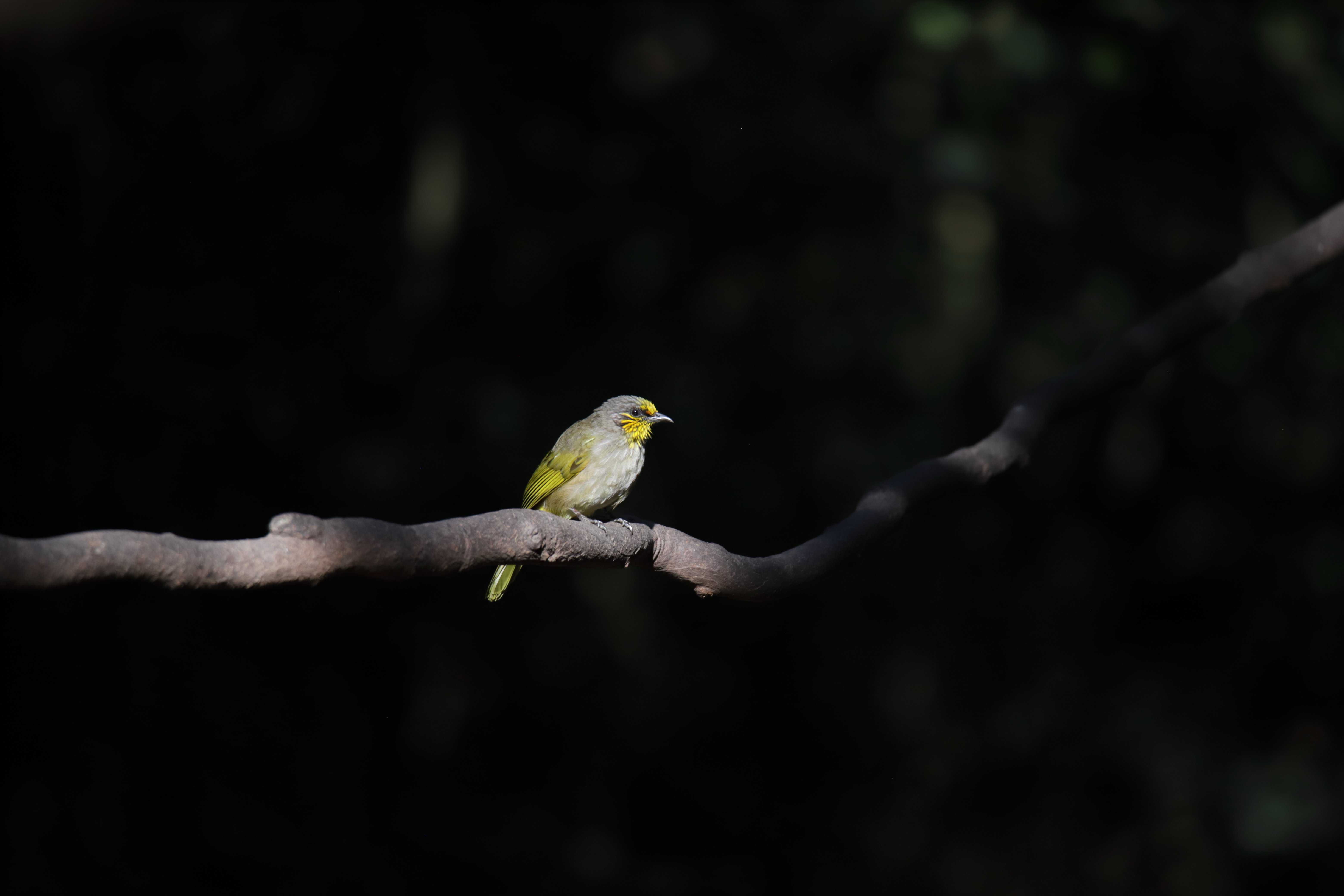 Stripe-throated Bulbul © Roger Christopher, tour participant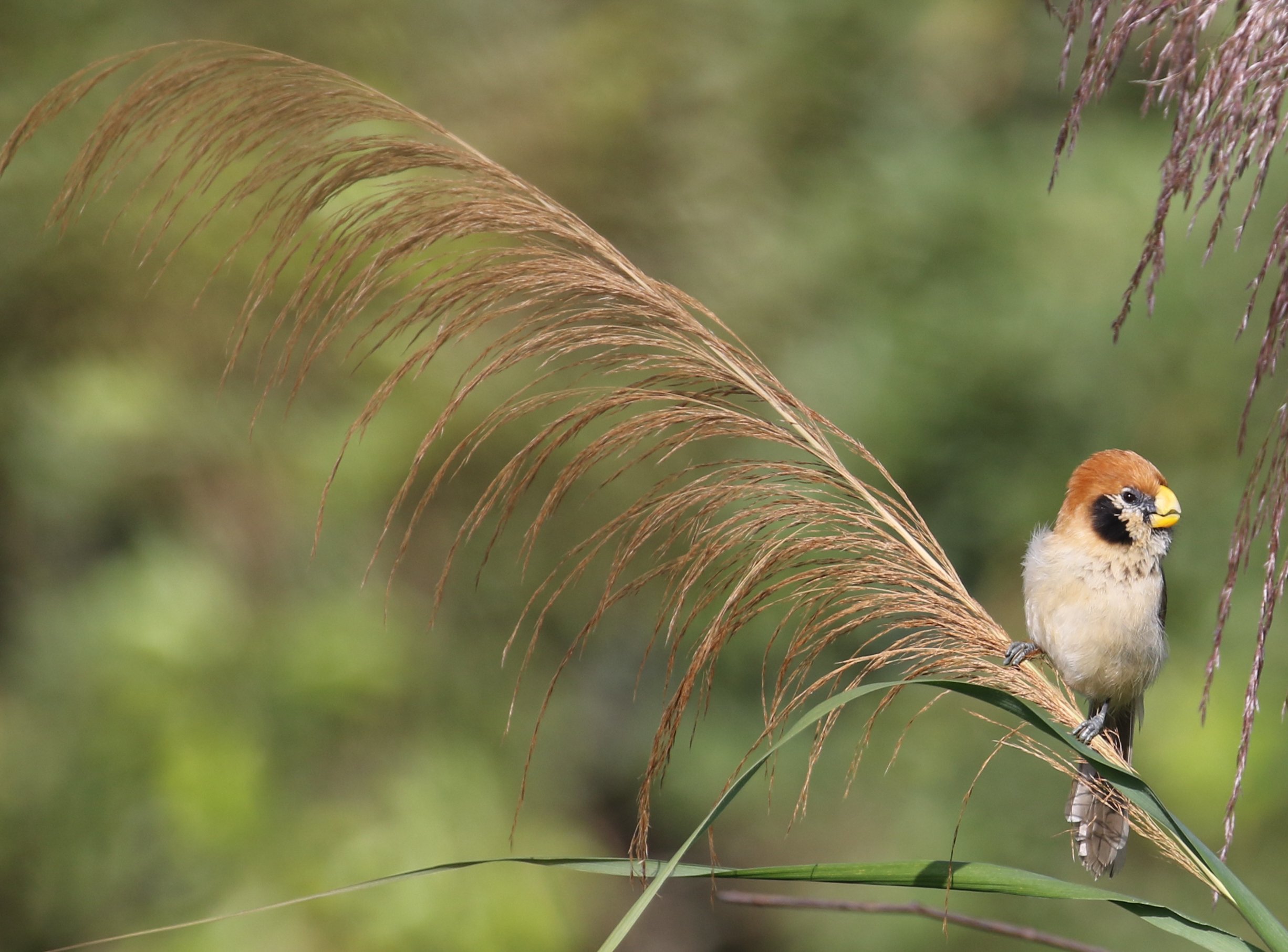 Spot-breasted Parrotbill © Peter Tapsell, tour participant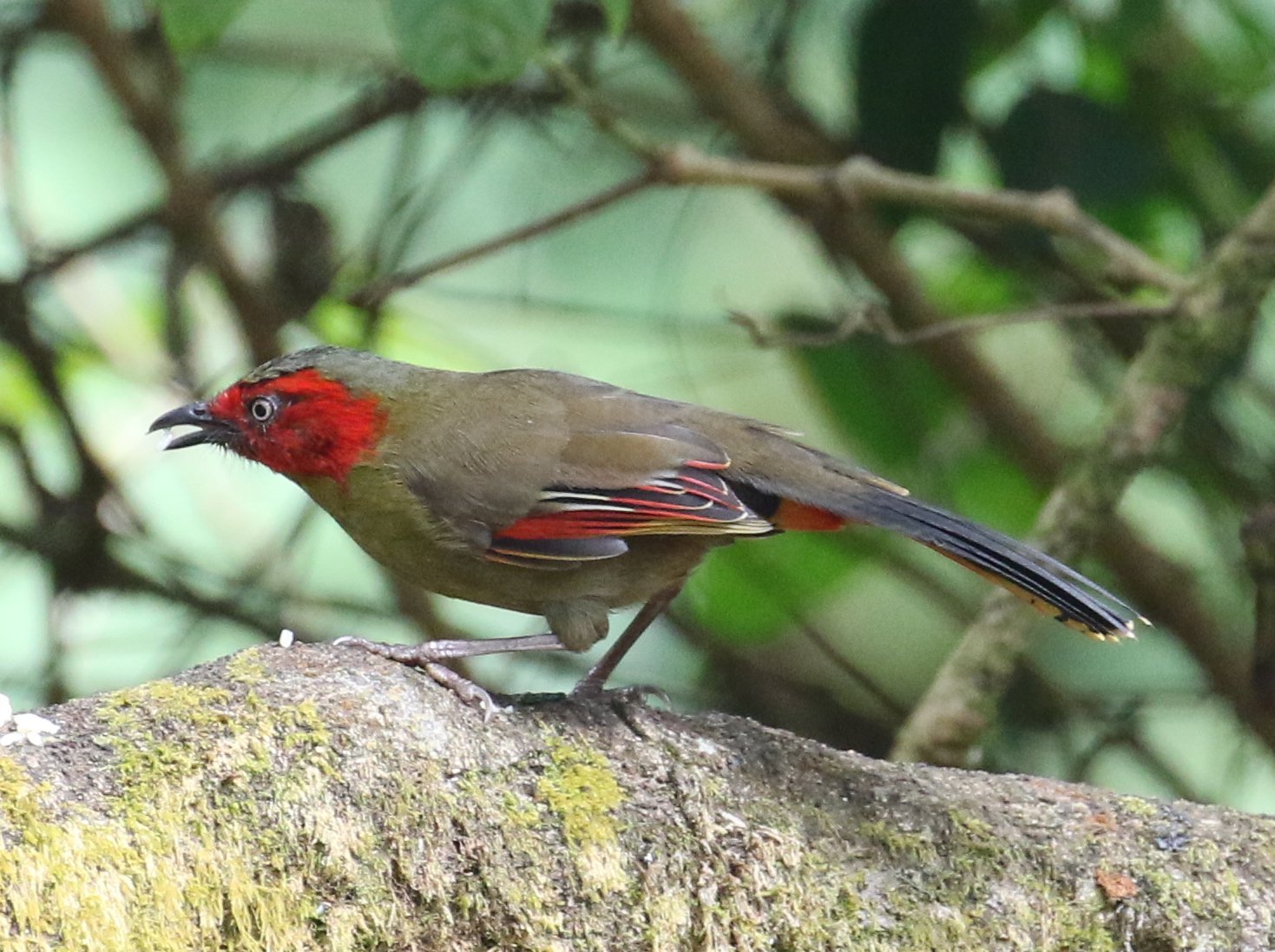 Scarlet-faced Liocichla © Peter Tapsell, tour participant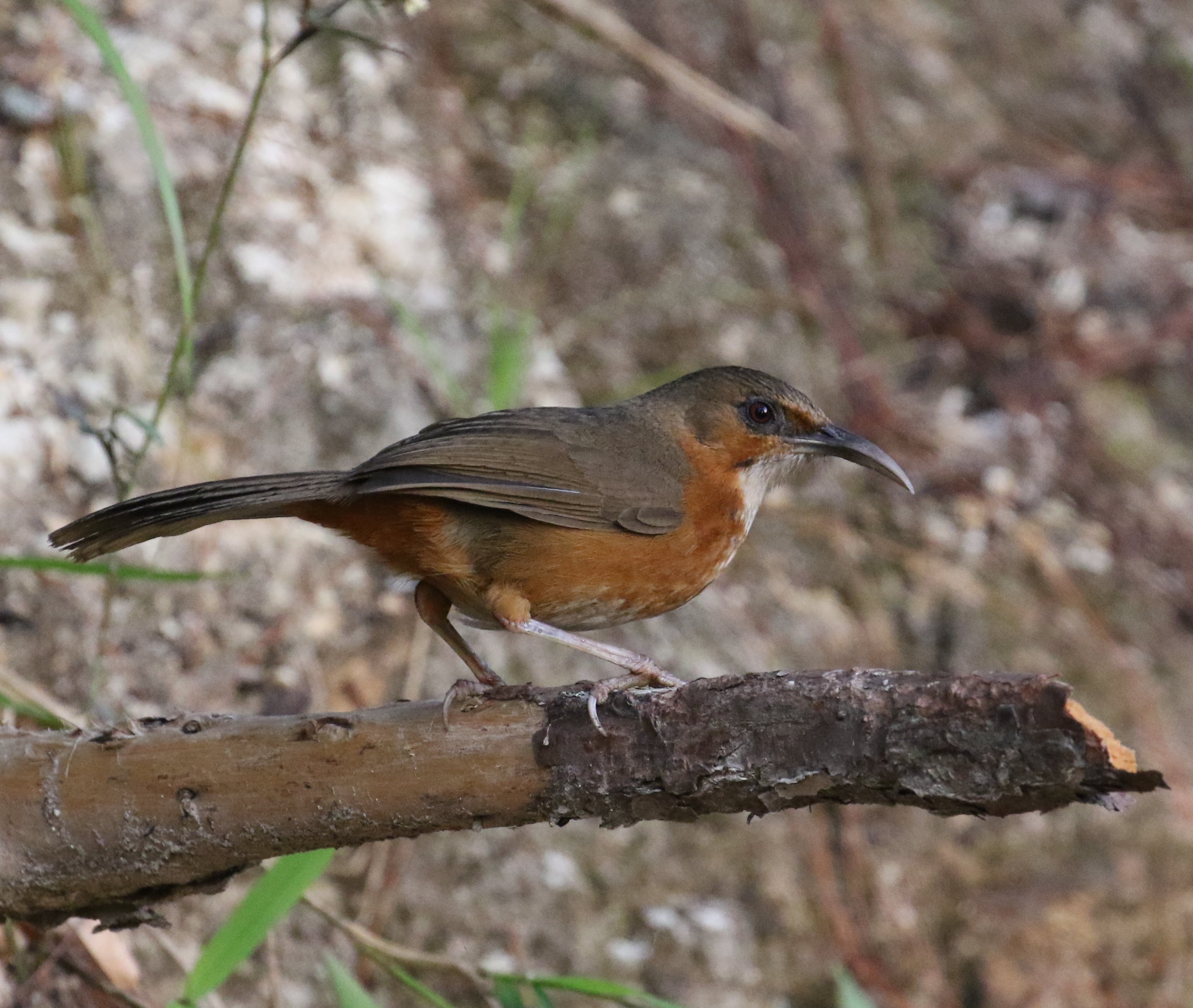 Rusty-cheeked Scimitar-Babbler © Peter Tapsell, tour participant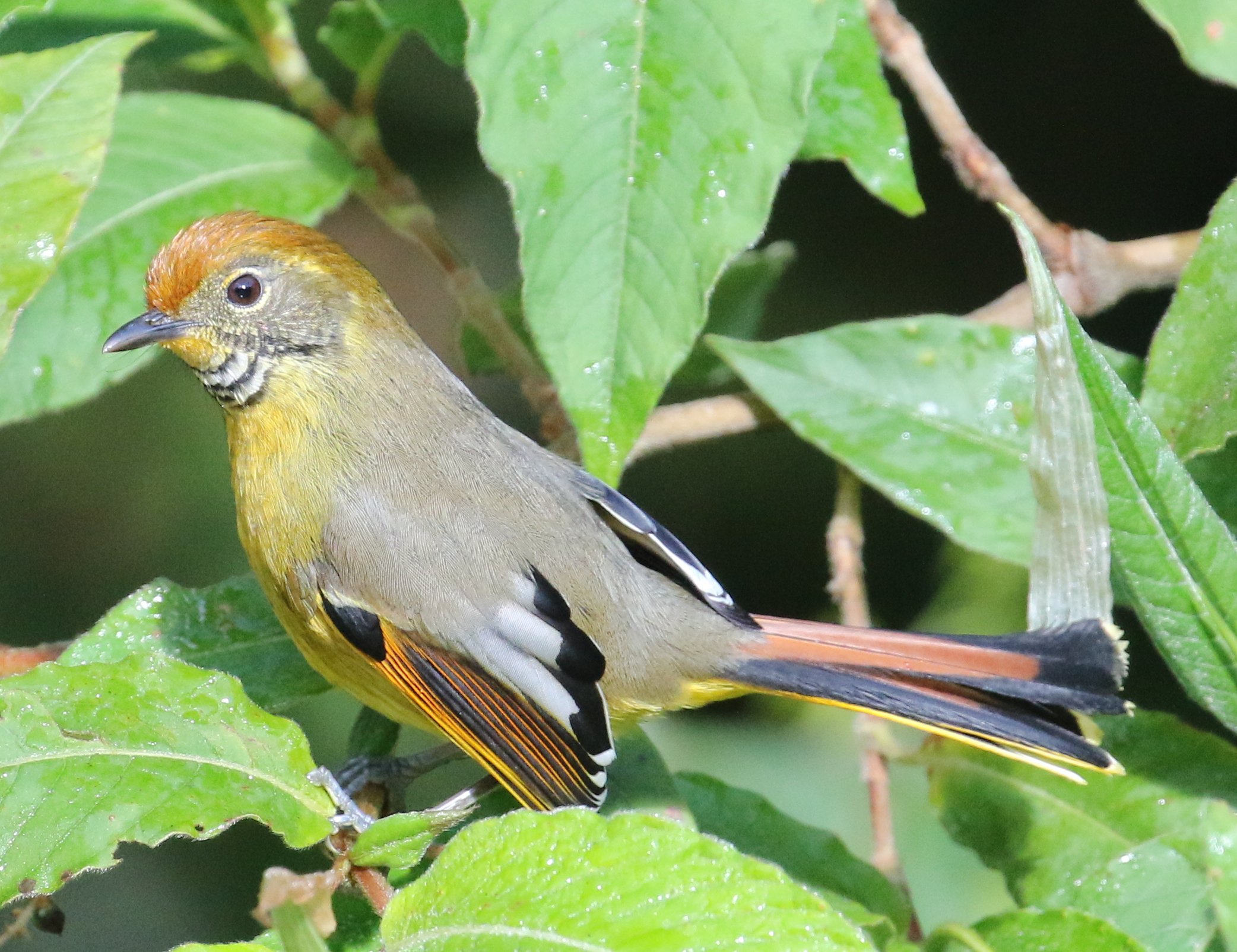 Bar-throated Minla © Peter Tapsell, tour participant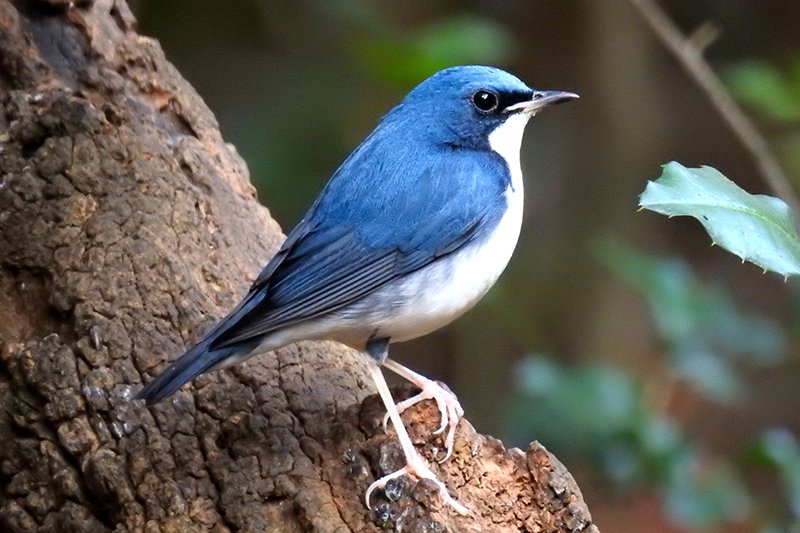 Siberian Blue Robin © Colin Bushell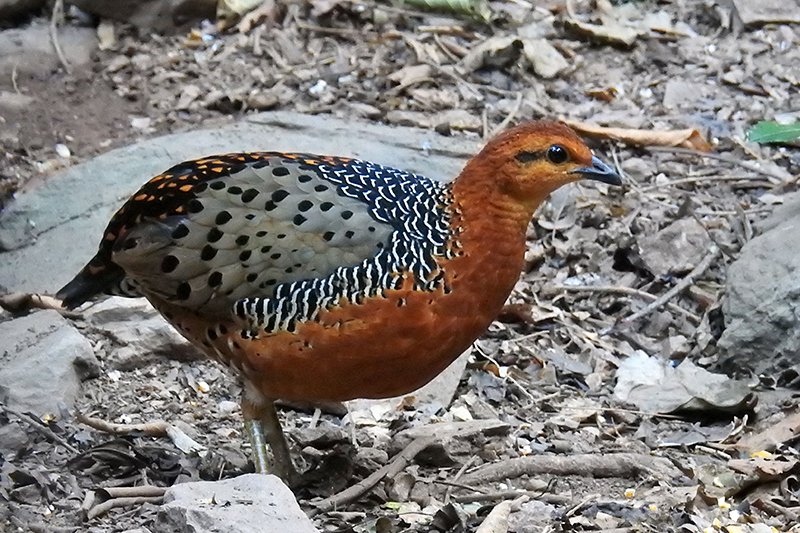 Ferruginous Partridge © Colin Bushell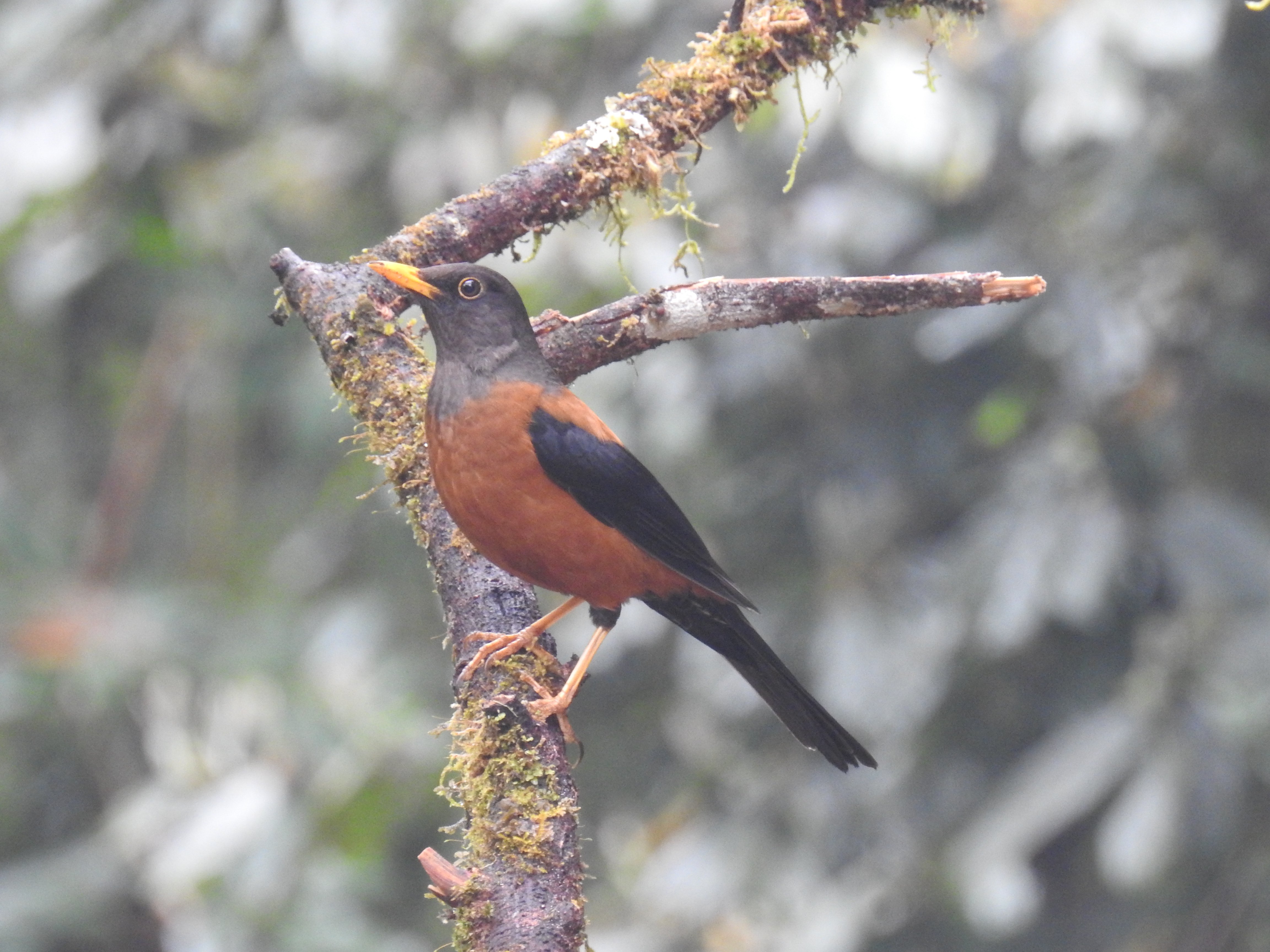 Chestnut Thrush © Colin Bushell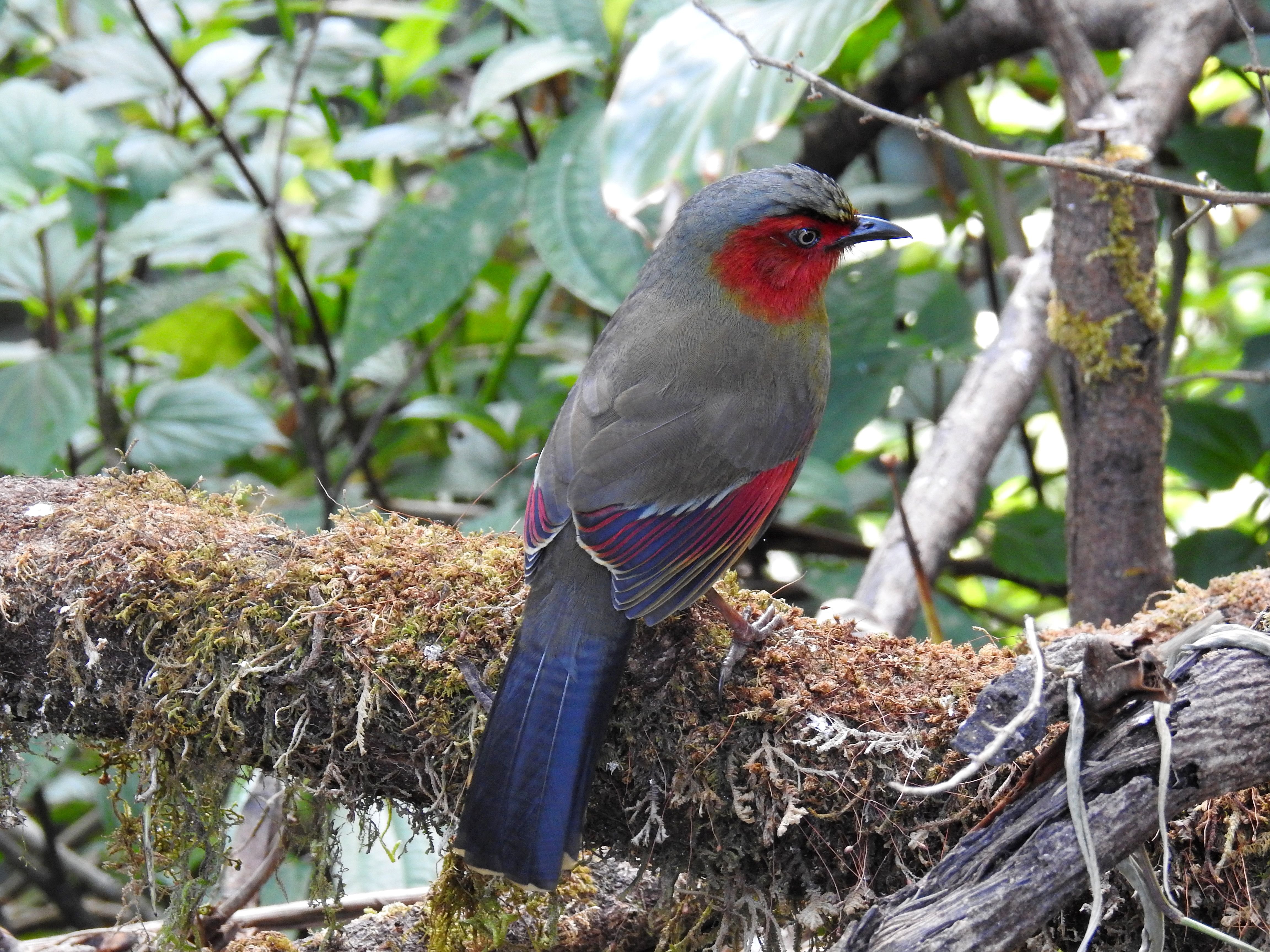 Scarlet-faced Liocichla © Colin Bushell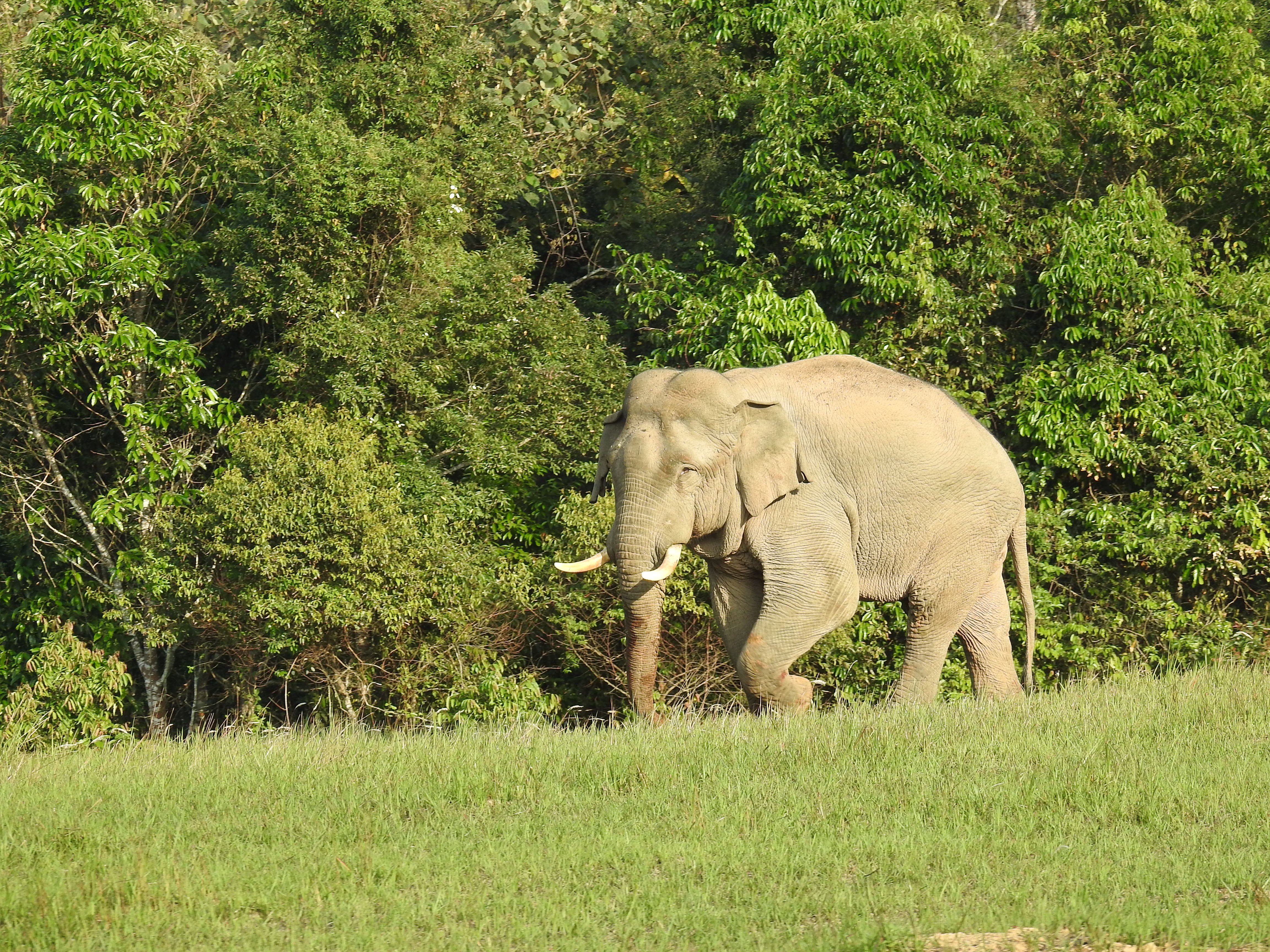 Asian Elephant © Colin Bushell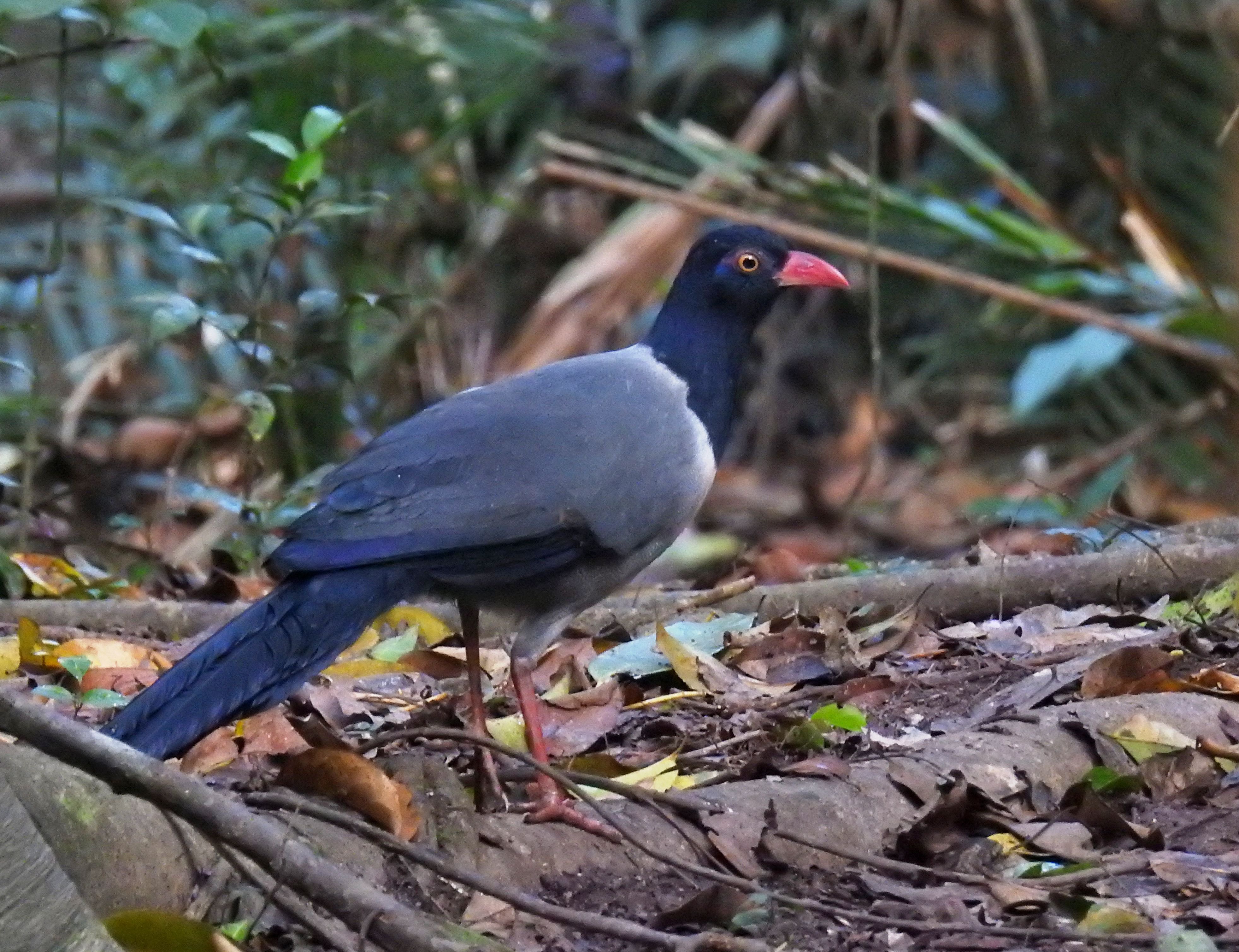 Coral-billed Ground-Cuckoo © Colin Bushell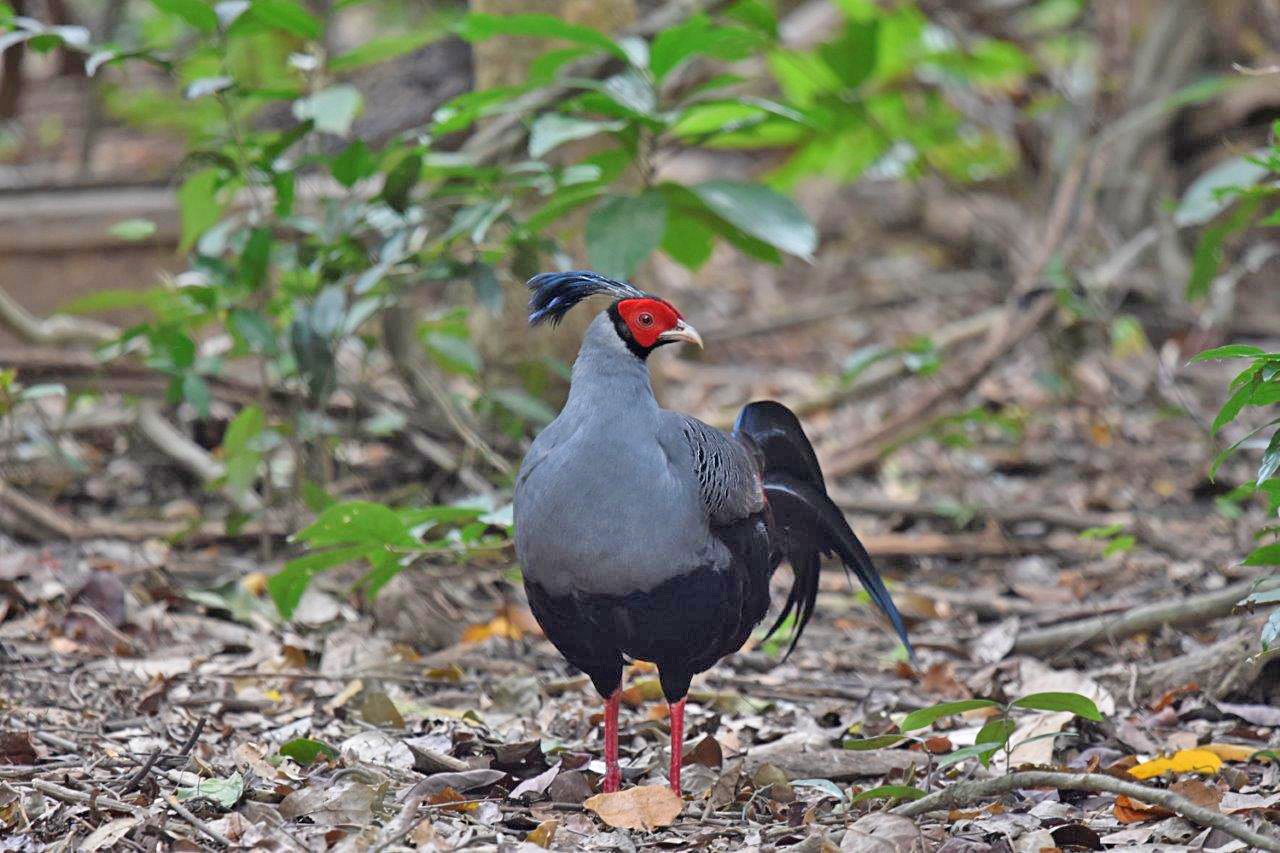 Siamese Fireback © Jo Latham, tour participant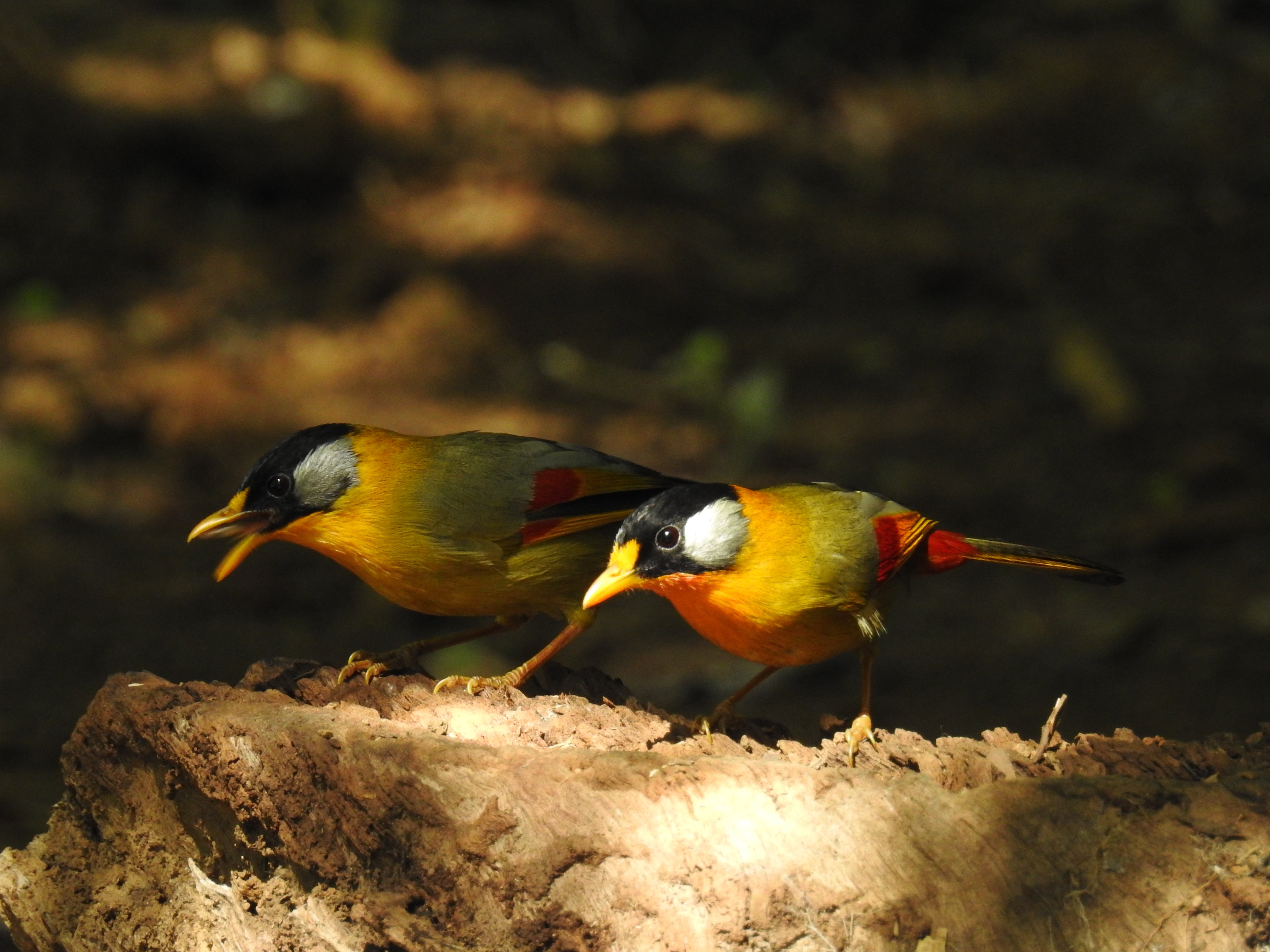 Silver-eared Mesia © Colin Bushell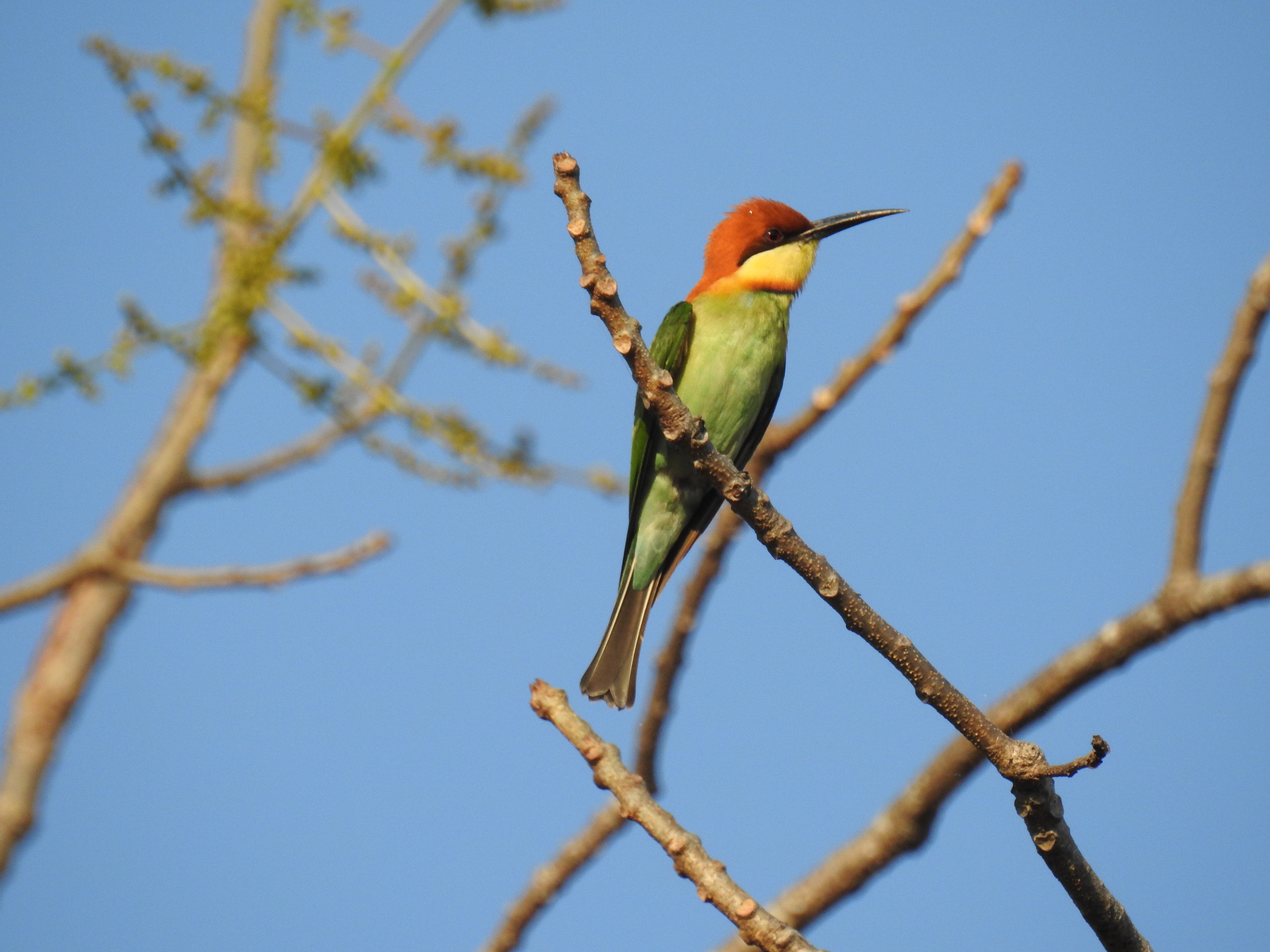 Chestnut-headed Bee-eater © Colin Bushell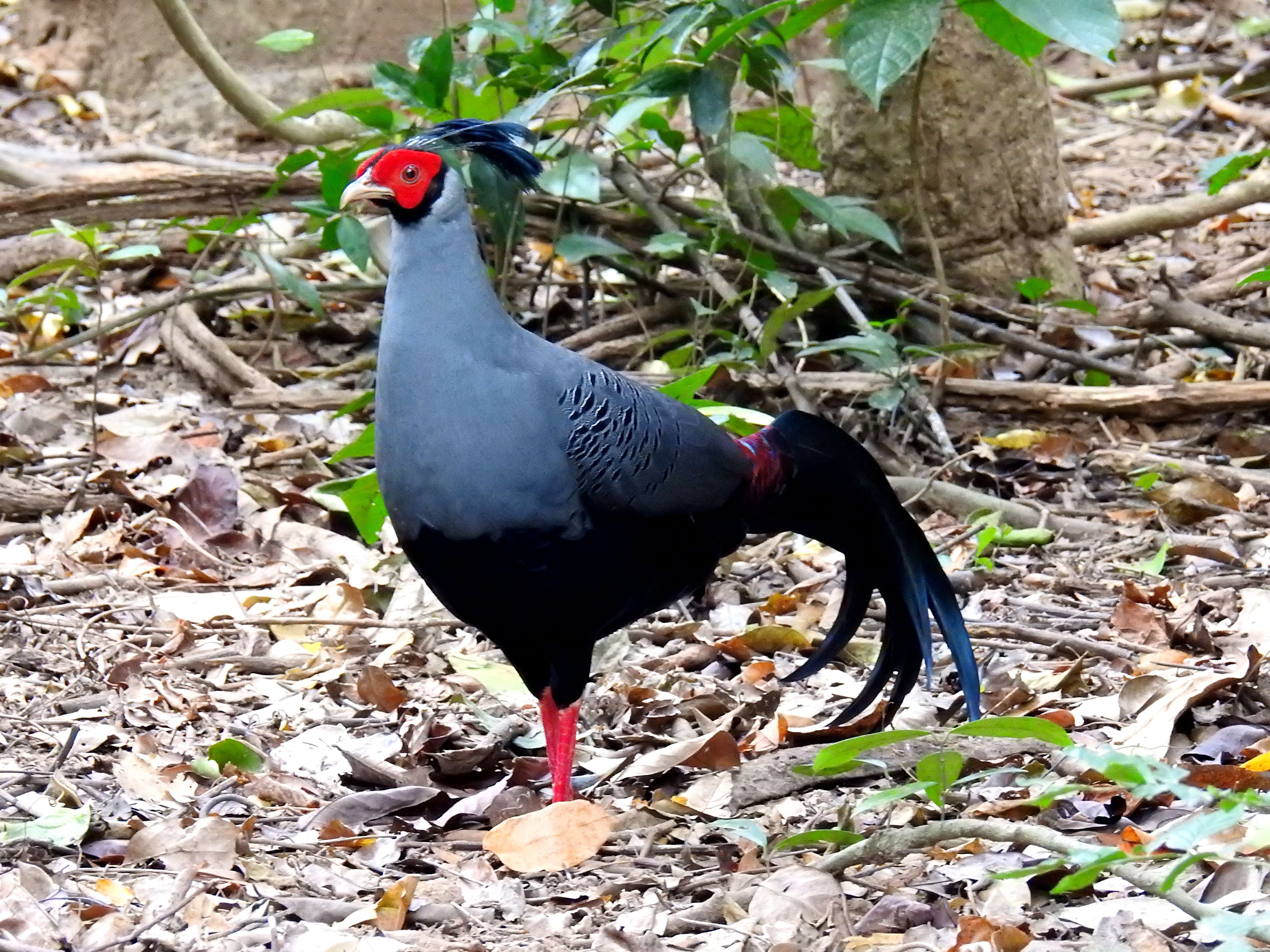 Siamese Fireback © Colin Bushell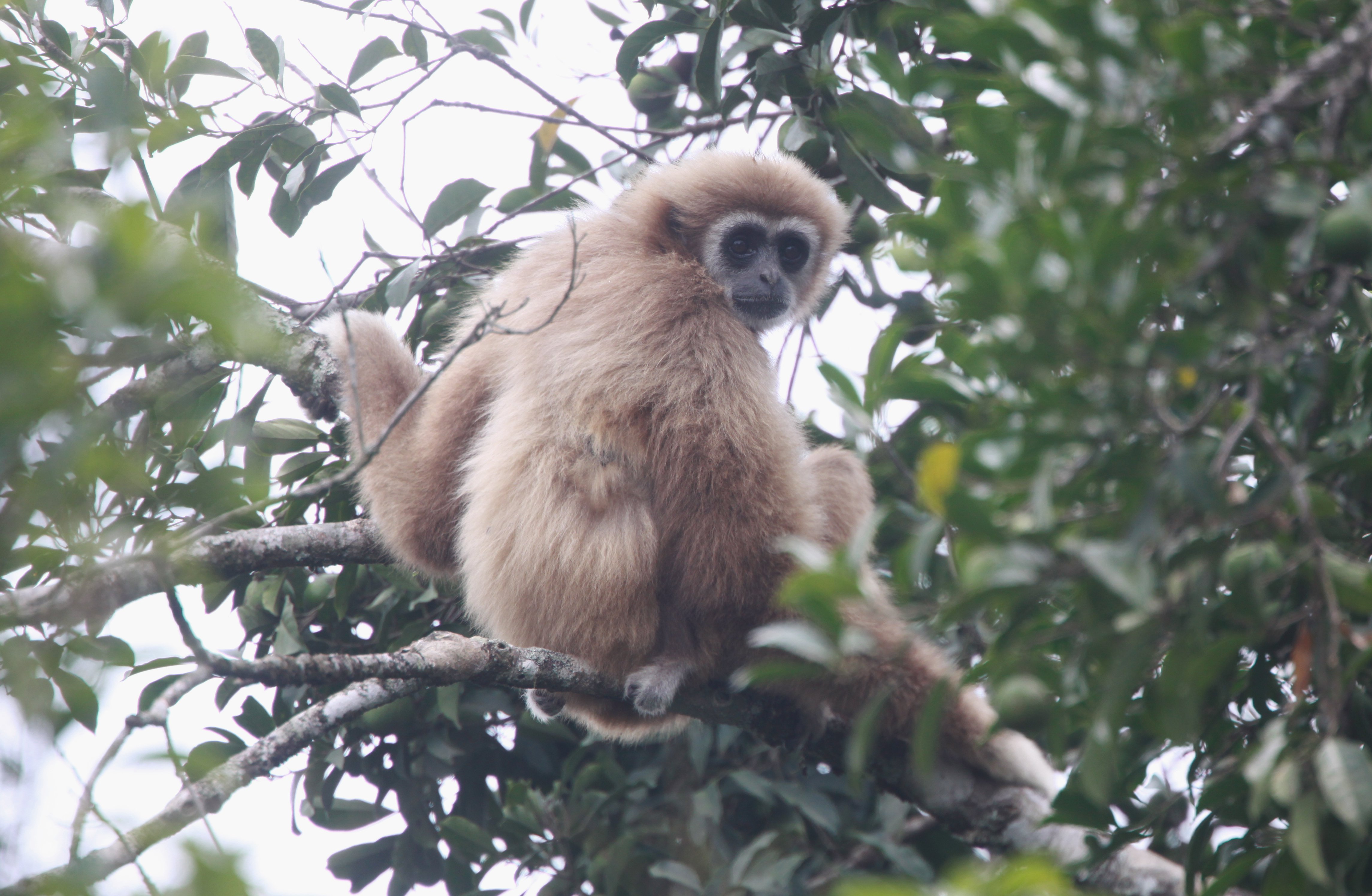 Lar (White-handed) Gibbon, Thailand © Chris Collins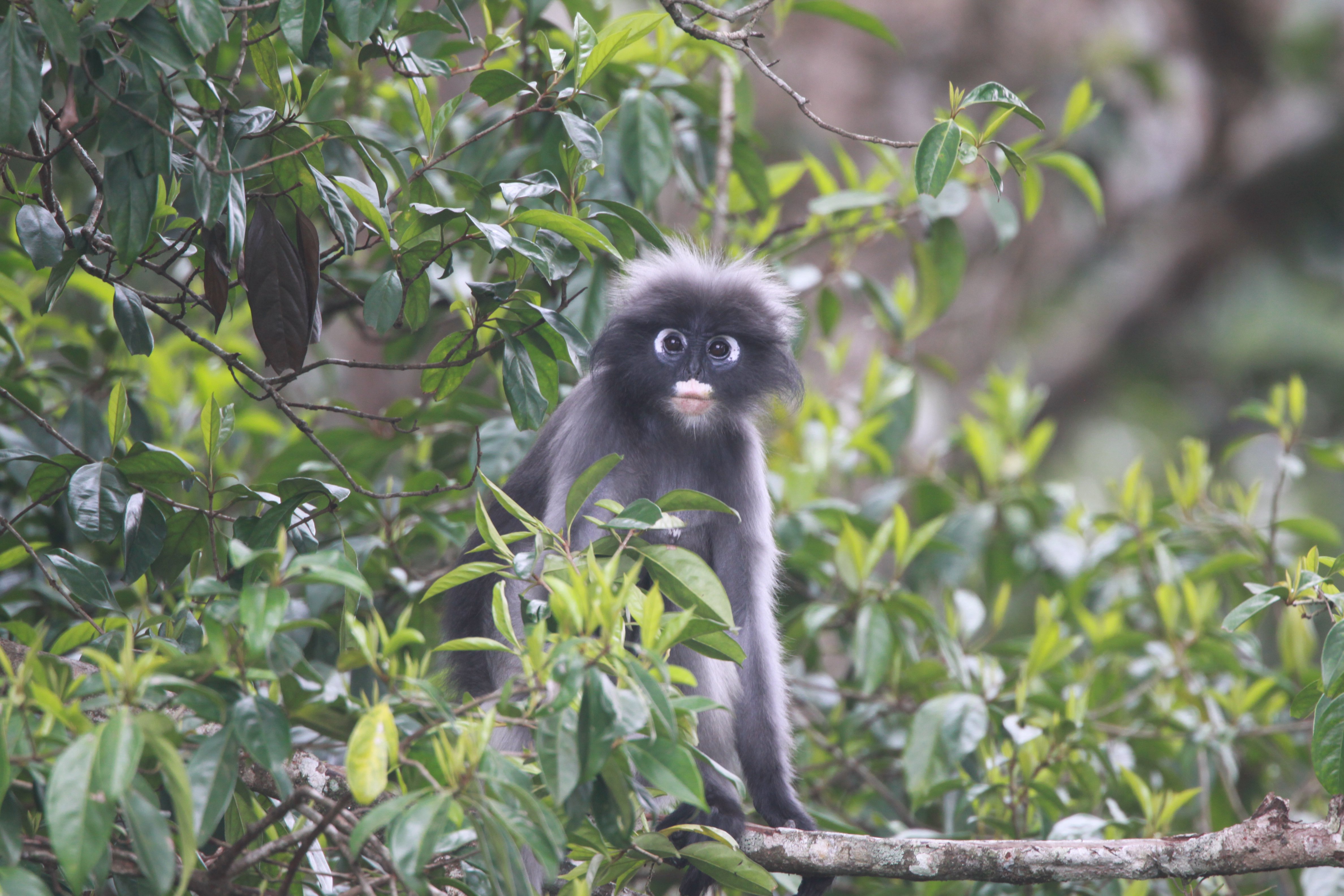 Dusky Leaf Monkey © Chris Collins