Stu Elsom
Stu Elsom lives in Cambridgeshire and his lifelong interest in birds and wildlife has taken him to over 50 countries on six continents. Stu divides his time between leading bird tours (which he has been doing for many years) and working as a professional ecologist. The latter involves undertaking surveys of a wide range of protected habitats and species.
Stu's tour leading has taken him to many parts of the world, although lately he has specialised in the birds of the New World, focussing on North and South America and the Caribbean Islands where he has led many tours in recent years.
Stu is also an accomplished wildlife photographer and some of his images have been shortlisted in international bird photography competitions.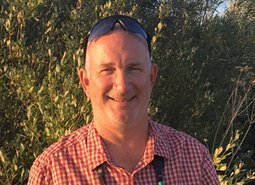 Stu Elsom will be leading on the following tours...